Sports Betting in Buffalo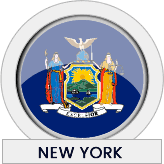 Buffalo lies in the Western region of New York and while they don't have nearly as many franchises, the city is still buzzing with sports action including New York City. There are two major professional sports teams in the city, but that's enough for a sports betting market. Buffalo sports fans are some of the most passionate, as evidenced by their coming to Bills games in the freezing temperatures.
This page was created for Buffalo residents to inform them on the legal status of sports betting in the state, how US federal laws tie into it, what licensed offshore gambling brings to the table, and which teams are available for betting.
Is Sports Betting Legal In Buffalo, New York?
Federal Laws In Play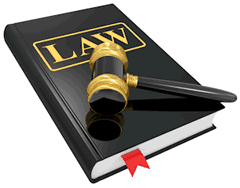 Daily Fantasy Sports are legal in New York state and in-person wagering at upstate casinos. DFS provides bettors with an avenue for further engaging with their favorite sports, but it doesn't in the same vein as with traditional sports betting. Buffalo residents can safely and legally bet at casinos upstate accepting bets and through licensed offshore gambling sites.
Legally Licensed Sportsbooks That Accept Buffalo, NY Residents
Below is a list of the best online sportsbooks that accept Buffalo residents. These sites have been servicing the US sports betting industry for a very long time and are considered to be the most trusted and reliable options for US players. We've thoroughly vetted each of these sites and have found them all to have the necessary legal licensing, strong security features, enticing bonuses and other characteristics necessary to provide a high-quality betting experience similar to ones you'd find in a Las Vegas sportsbook.
As a matter of fact, you will get a lot more bang for your buck by using a trusted online bookmaker compared to Vegas sportsbooks or your local bookie.
Legal Gambling in Buffalo, NY
While for now, gambling is still considered illegal in NY, there are some legal Buffalo gambling venues operated by the Seneca Nation of Indians. There is the Seneca Buffalo Creek Casino, the Seneca Niagara Casino and the Buffalo Raceway. Seneca Buffalo Creek Casino is the closest in proximity and offers 800 slot machines and 20 table games. New York legislators have two bills in circulation that would authorize sports betting in the state.
In the event that these bills pass (they would also have to pass a voter referendum), sports betting could be offered in the three gambling venues mentioned above, as the bill states only licensed gambling operators could provide sports betting. Keep in mind now that PASPA has been repealed the state of NY has to pass local state laws to allow state-regulated sports betting entertainment.
Other sports betting bills being considered includes statewide online betting options. However, the bill did not make it this year in the budget review and was removed last minute after Governor Cuomo expressed concern for mobile wagering.
Buffalo, New York Sports Betting FAQs
Are There Any Licensed Sportsbooks in Buffalo?
There are some licensed sportsbooks operating in the Buffalo area. This was due to the federal ban that was known as PASPA, or the Professional and Amateur Sports Protection Act but as of May 2018, PASPA has been ruled unconstitutional. States now have the option to allow domestic sports betting and NY permitted betting at upstate casinos.
Can I Use Offshore Sportsbooks in Buffalo, New York?
Yes. There are no federal or NY state laws against betting with licensed offshore gambling providers. These licenses are granted through respected bodies of government in the country the sportsbooks are based in.
Licenses also ensure regulatory oversight, a sure sign of credibility. Offshore sportsbooks operate like the physical sportsbooks in their betting lines and wagering types, however, they do have some unique aspects. Offshore sportsbooks provide Buffalo residents a viable sports betting option.
Until the Federal Wire Act is repealed, offshore sportsbooks are also the only legal online option.
What Are Sportsbook Bonuses?
Bonuses are an incentive exclusive to offshore gambling sites. They are essentially free money that is added to your sportsbook account. There are different bonuses offered throughout the year ranging from introductory bonuses to more time-sensitive ones (associated with a major sports tournament for example).
Bonuses allow bettors to wager more with no additional cost. These offshore gambling sites want your business and bonuses are an exciting element in the online sports betting world. You won't find any bonuses offered in Vegas casinos.
What Wagering Types Are Available At NY Friendly Sportsbooks?
Most offshore sportsbooks will have your standard wagering types. These include point spread bets, parlays, future bets, prop bets, teasers and more. There is also mobile and live betting available.
Responsive design technology allows for seamless use of all devices (without any app download) and live betting allows you to place bets in real time while you watch your favorite team(s). There are different rules with live betting, but those can be found in the live betting section of the sportsbook.
Will There Ever Be Legal Sports Betting in Buffalo?
Possibly in a new bill. New York has two bills in circulation that would legalize sports betting throughout the state and online. These bills would pave the way for establishing a regulated sports betting market.
Any revenue acquired through regulated sports betting would go towards education. There could potentially be physical sportsbooks and state-regulated sportsbooks. The bill would allow licensed casinos and racetracks to offer sports betting.
New York isn't the only state to draft pro-sports betting legislation and even the major professional sports leagues are warming up to the idea of nationwide legalization. Now that PASPA is repealed it is likely to get passed and take effect sometime in the near future.
Popular Football Teams to Bet On In Buffalo
The Buffalo Bills franchise played their first season of professional football in 1960 and currently compete in the AFC East while playing home games at New Era Field. The Bills have won 10 division titles in team history and have won two pre-Super Bowl era AFL Championships.
The franchise has made the Super Bowl four times, appearing in four straight seasons (1990-1993) but lost in each appearance.
Popular Hockey Teams in Buffalo
The Sabres are Buffalo's NHL representation, and while they missed the 2017 Playoffs, fans still rally behind their home team. The Sabres have never won a Stanley Cup, but they have won several conference and division championships over the years. Betting lines are offered throughout the regular season and the postseason.
Buffalo, New York Resources:
NFL Teams in Buffalo
Buffalo Bills
NHL Teams in Buffalo
Buffalo Sabres