Legal Celebrity Golf Betting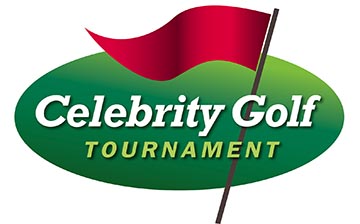 Bet On Celebrity Golf Odds At Bovada, BetOnline, MyBookie
Celebrity Golf Prop Bets For Prospective Matches Are Live
18 And Over Gamblers Can Bet On Celebrity Golf Online
Millions of people from all over the world flock to online sportsbooks to wager on their favorite teams and leagues. Now, with the popularity of entertainment betting skyrocketing, legal betting on celebrity golf at online sportsbooks has joined those ranks.
Get ready to tee up with your favorite pro athletes and Hollywood stars. Our guide to legal online celebrity golf betting breaks down how to bet on the biggest celebrity golf tournaments and provides our top-rated legal online sportsbooks.
Is It Legal To Bet On Celebrity Golf?
Yes, betting on celebrity golf is legal, and bettors have the option of placing their bets at domestically regulated sportsbooks or at legitimate international online sportsbooks. However, many bettors will find that domestic sportsbooks don't cover this type of event or that they simply don't have easy access to a state-regulated sportsbook.
Currently, there are no US federal laws that criminalize Americans for using international online sportsbooks (such as the ones listed on this page) to legally bet on celebrity golf events, and only the state of WA outlaws online betting outright. Bettors from WA can still use these sites at their own discretion. We recommend reviewing all local gambling laws before signing up with an online sportsbook.
2023 Best Celebrity Golf Betting Sites
Current Celebrity Golf Odds
There are celebrity golf odds, PGA golf odds, and LIV golf betting odds posted throughout the year, and they're usually televised events. Once one of these events is scheduled and celebrity players announce their participation, you can bet there will be lines on them.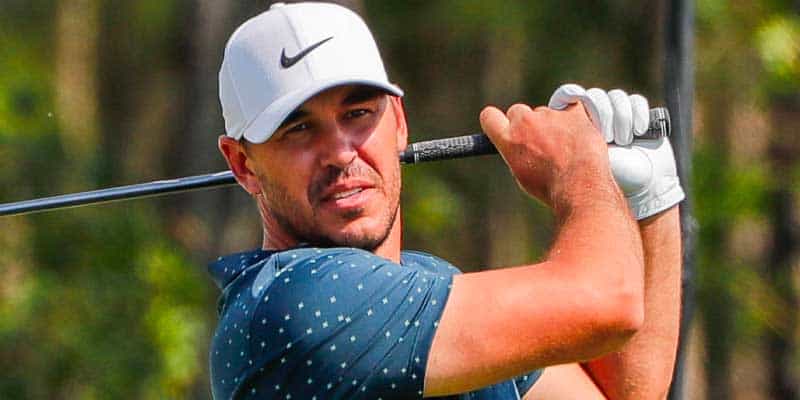 Biggest Celebrity Golf Tournaments
Other than smaller fundraising events popping up throughout the year, there are two huge celebrity golf tournaments that fans and bettors love to watch.
The Match
This head-to-head matchup of celebrity and pro golfer teams is not a routinely scheduled event but has been popping up on the calendar since 2018.
Celebrities and athletes like Peyton Manning, Tiger Woods, Phil Mickelson, Tom Brady, Patrick Mahomes, and Aaron Rodgers are often involved which always inspires The Match betting lines at online pro golf sportsbooks.
American Century Championship
The American Century Championship is the Super Bowl of celebrity sports, played near Lake Tahoe in the Sierra Nevada. The championship is a 54-hole, 72-par event played under a modified stableford scoring system. Notable former champions include Mark Mulder, Tony Romo, and Mardy Fish.
Pro Players Tour
The Pro Players Golf tour is a competitive celebrity golf series. There are multiple events throughout the year, leading up to the annual Pro Sports World Championship. Pro Players Golf tours feature former professional athletes, actors and entertainers. These tournaments take place throughout the year at various locations.
How To Bet On Celebrity Golf
To get started betting on celebrity golf, you first have to follow any of the links provided above to one of our recommended sportsbook sites. Create an account using your personal information that the sportsbooks can verify for billing purposes. Then, you'll have the options of funding your account and accepting any promotional offers. After this you can start betting at your convenience.
One of the most important steps is learning the golf bet types. The two most common celebrity golf bet types is the future tournament winner, a straight bet with odds on all the players, or entertainment prop bets. Below are some other common celebrity golf bets.
Who will finish in the top 5, 10, or 20?
Who will be the first-round leader?
Who will be the top NFL, NHL, MLB, NBA, Pro Tennis, or entertainment player?
Prop bets for golfer vs. golfer matchups
Prop bets for the winner among golfer groupings
What Is Celebrity Golf?
In short celebrity golf is self-explanatory. It's a bunch of celebrities playing golf against each other, usually in a tournament setting where the proceeds go to charity. Celebrity golf can also be match-up between pairs of one celebrity and one professional golfer. Celebrity golfers usually play 70-72 par games.
Legal Celebrity Golf Mobile Betting Options
For those of you looking for easy on-the-go betting on all things celebrity, including golf, celebrity boxing, celebrity death matchups, celebrity wedding odds, and celebrity divorces, mobile betting is your answer. Sportsbooks use responsive design web-based apps to provide bettors with a robust alternative to traditional desktop betting.
These mobile apps require no download and will work with any browser, and anywhere with internet connection. The apps are compatible across all different mobile devices, including smartphones and tablets. They also will work with any operating system.
What's more is that these web-based mobile apps are visually striking and efficient. You can even go to the golf course and drive a few shots while you bet.
Live Betting on Celebrity Golf
You can also live bet on celebrity golf tournaments. Traditional sportsbooks close their lines as soon as the playing starts, live gambling gives bettors the opportunity to place bets as the game progresses. So when Steph Curry shoots a duck hook, or when Charles Barkley shoots 8 over par on a par-4, you can be there to adjust your wagers.
Banking Options For Legal Celebrity Golf
Celebrity golf fans have acces to multiple options to deposit and withdraw funds for their sportsbook accounts. Our sports betting banking options guide will provide more insight, but here's a sample of the most popular options:
Bitcoin and Bitcoin Cash
Other Altcoins: Ethereum, Litecoin, Stellar, Ripple, and more
Zelle to Bitcoin
Venmo, Cash App, PayPal, etc. via Vouchers
Celebrity Golf Sportsbook Promotions
Sportsbooks will offer new customers a deposit match bonus where they will match a certain percentage of your initial deposit up to a maximum amount. These bonuses give bettors a boost to their bankroll to bet not only on celebrity golf, but on other sports as well. Other common bonuses include reload, referral bonuses, and special promotions. We recommend reading the conditions on each promotional offering as wagering requirements apply.
Celebrity Golf Betting FAQ's
You can find odds for the biggest celebrity golf tournaments at our top-rated online sportsbooks. These books include lines on the most popular celebrity golf games and players.
The American Century Championship is an annual celebrity golf tournament between celebrity entertainers and athletes. The ACC is considered the "Super Bowl of celebrity golf."
The 2020 American Century tournament was held in the Edgewood Tahoe Golf Course in Stateline, Nevada.
The current leaderboard is based on the 2020 celebrity golf championship. The rankings are as follows. Mardy Fish 1st, Kyle Williams 2nd, John Smoltz 3rd, Stephen Curry 4th, and Case Keenum 5th.
This question largely regards who you're asking. Former MLB player Rick Rhoden holds the most ACC championship wins (eight). High contenders with the best handicaps are John Smoltz, Bill Gates, and Clint Eastwood among many.
The next ACC championship will be held from July 8th to July 12th in Lake Tahoe.
The best golf betting apps are found through our recommended sportsbooks. All these sportsbooks offer robust mobile compatibility with no download required. Scroll up to our mobile section to learn more.
The most common golf bet types include the standard sports betting lines such as straight bets, prop bets, futures bets, parlays, and totals.