California Sports Betting – How To Bet On Sports Legally In CA
Online Sports Betting Legally Available In CA Via Offshore Sportsbooks
No Domestic Sports Betting In California At This Time
Legal Sports Betting To Be Placed On November 2022 Ballots
California is home to the most sports franchises and most sports fans of any state in the country, and because of this, the state also has the most sports bettors anywhere in the United States.
We would have expected this fact, which translates into an enormous revenue stream for state coffers (in a state that could really use the economic relief), to provide some motivation for the legalization of California sports gambling.
The good news is that in November of 2022, California voters will get to decide if they want to allow legal sports betting to occur within the state, with further regulation to follow if approved.
California has made a few previous attempts at authorizing state-regulated sports betting and sponsors are trying to get the Golden State back in the game.
Is Sports Betting Legal In California?
At this time, California residents do not have any way to place a real money wager at a sportsbook operating within the state, but residents who are interested in sports betting are not prohibited from betting at offshore sportsbooks if they are at least 18 years old. California is one of the many states that does not legally prohibit offshore wagering options.
In May 2018, the Supreme Court struck down the federal law known as PASPA, allowing state lawmakers to decide whether to enact legislation relating to sports betting within the state's borders. Currently, offshore sportsbooks are the only avenue available that would enable California residents to bet on sports legally.
California Sports Betting Bills
Despite the several failed attempts to legalize sports betting in California in the past, there is a new initiative across the state that may signal an expansion of domestic gambling. While it is not yet official California sports betting legislation, this effort carries the objective of allowing tribal casinos to legally conduct in-house sports betting.
The initiative has gained significant traction, garnering over 1 million signatures towards the cause. These signatures proved enough to solidify the sports gambling movement and push it forward.
Voters in California can expect to see the measure on their ballots in November of 2022. We will provide updates as they are available and you can track the progress in real-time on our state bill tracker page.
Reputable Online Sportsbooks For California Residents
With sports betting, you want to be sure that the sportsbook you're betting on is legitimate. After rigorous inspection, our team has determined that the sportsbooks below are the best options for California residents.
We only recommend reputable sportsbooks to our visitors that ultimately are both trustworthy and offer high-quality betting experience with no-nonsense.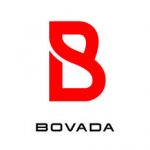 Is Bovada Legal In
California

?
Yes! While the Golden State does have some pending sports betting legislation, the Covid Pandemic caused for scheduled legislative hearings to be canceled. It is unclear whether either bill will be on the ballot in November. The good news is that there are no CA state gambling laws or US federal laws that make it a crime for California residents to place bets at Bovada Sportsbooks.
Bovada Sportsbook

#1 USA Betting Site
 ✔ Pros
Welcome Bonus of 50% up to $1,000
Operating From The Legal Jurisdiction Of Costa Rica
Same Day Payouts with Bitcoin
Options to Use Venmo, Paypal with Vouchers
Also Offers Casino, Poker, and Horse Racing
Wide Selection of Sports Coverage & Wagering Options
 ✘ Cons
Does Not Accept Players From NJ, NV, DE, NY, or MD
Best Sports Betting Sites in California
CA Sports Betting Details
California residents can refer to the information below any time they aren't sure what exactly is and isn't allowed relating to sports betting in the state. Here you'll be able to find the specifics for the current laws of the state, which can change if lawmakers choose to pass bills for or against real-money wagering on sports.
Legal Sports Betting: Offshore Only
Minimum Sports Betting Age: 18 years old (via Offshore)
Land-Based: TBD
Online: Offshore Only
Mobile: Offshore Only
In-Play: Offshore Only
Estimated Revenue: TBD
Eligible Operators: TBD
Licensing Fee: TBD
Tax Rate: TBD
Tax-Funded: TBD
What You Can Legally Bet On In California:
Residents of California can bet on all betting lines, odds, and props for all games, teams, and players across all college and professional sports (via Offshore)
What You Can't Legally Bet On In California: 
No restrictions (via Offshore)
How To Bet On The NBA Playoffs In California
While CA waits on domestic sportsbooks to arrive, betting on the NBA Playoffs can be done utilizing the services of any of the online sports betting sites we recommend within this guide.
Whether you're in Los Angeles or San Franciso, legal NBA bets can be made on Finals game lines, hundreds of NBA prop bets, or on futures odds that allow action on the ultimate champions, or conference and division winners.
Options for Legal Sports Betting in CA
Where Can I Bet On Sports In California?
Being that California has not yet successfully authorized state-regulated sports gambling, California residents can legally access offshore online sportsbooks that are operating legitimately within the industry, such as the brands you see listed above.  Otherwise betting on sports will require you to visit a neighboring state that allows domestic sportsbooks.
Where Can I Bet On Sports Online In California Without Breaking The Law?
Even if California voters approve of legal sports betting in November of 2022, it could be some time before state-regulated sportsbooks surface in the Golden State due to the follow-up legislation that will be required.
The good news is that CA has no state gambling laws prohibiting legitimate online sportsbooks operating overseas, such as the ones listed on this site.
Is Bovada legal in California?  Absolutely. Because Bovada operates legally within the industry, and the state of CA has no laws prohibiting the state's residents from enjoying online betting at international sportsbooks, this betting site is permitted to legally accept bets from Californians.
Is MyBookie legal in California?  Yes, MyBookie is another legitimate sportsbook that is licensed and regulated outside of the United States and can legally accept bets from CA residents.
Is BetOnline legal in California?  Sports fans in CA can legally place bets on their favorite sports, teams, and players at BetOnline without violating any state or federal gambling laws. So yes, Betonline is legal in California.
Is XBet legal in California? XBet is a sister site to MyBookie, owned and operated by the same parent company and is licensed to operate outside of the USA. They can legally accept bets from CA residents.
Popular Sports To Bet On In California Right Now
This list features some of the most popular sports to bet on in California right now, meaning they are currently active. However, there are also a whole host of additional sports categories to place wagers on when you consider futures bets.  Just check out our sports menu at the top of the page or better yet, the menu at one of the top recommended online sportsbooks listed above. 
2022 NBA Playoffs
NASCAR Betting
Wimbledon Betting
USFL Betting
FCF Betting
Political Election Odds
2022 NHL Playoffs
UFC 274 Betting
Indy 500 Betting
2022 MLB Betting
US PGA Championships
Kentucky Derby Betting
Biggest Sports Betting Cities In California
Frequently Asked Questions About California Sports Betting
The chances of getting arrested for betting on sports, even if you visit an illegal bookie around the corner, are very unlikely.  CA state laws render the practice of accepting sports bets inside of the state's borders without a valid gambling license as illegal. And while placing a bet with such an entity is not in and of itself illegal, you could get caught up in a questionable or negative situation just be associating with criminal activity.
On the flip side, there are no laws in CA prohibiting anyone from placing bets online through offshore sportsbooks that don't require a license from the state's governing agencies. So you will not be violating any California gambling laws by betting on sports online at a reputable offshore sportsbook that is operating legally within the industry.
California football fans won't be able to bet on March Madness in person anywhere, but they will have access to the premium online NCAAB betting sites listed above, all of which accept CA residents over the age of 18.
These CA-friendly online sportsbooks offer the most comprehensive lineup of March Madness betting lines, college basketball prop bets, and competitive NCAAB odds, as well as some great promotions and bonuses.
Mobile sportsbook apps are not available from any type of state-regulated sportsbooks yet since they are not yet legal in the state.  However, all of the offshore sportsbooks mentioned on this page do offer a mobile betting app that is web-based, so no downloads are required. There are no laws making it a crime to place bets online through your smartphone or tablet.
The offshore sportsbooks that are recommended by us do not place restrictions on which teams you can bet on, regardless of your proximity to them.  So Californians can take advantage of betting lines that cover their favorite local teams, including the LA Dodgers, Rams, Angels, Chargers, Lakers, Clippers, Kings, or any of the many, many professional sports teams in the Golden State. In addition, collegiate teams are also eligible for betting, including teams residing in California.
Should CA move forward with a sports betting bill at some point, it is possible they will impose restrictions regarding betting on local teams. Should this occur, you can always continue betting on any CA team via offshore sportsbooks.
The state of California has yet to enact a law that allows for in-state eSports betting (or any sports betting). Since there is no mention of offshore gambling online in state laws, however, there is nothing preventing individuals inside of California's borders from wagering with an online sportsbook that is operating in a jurisdiction outside of the USA.
Some US states have legalized in-state eSports betting, and they are Colorado, Nevada, New Jersey, Tennessee, Virginia, West Virginia, and Washington.
Most states with legal sportsbooks specifically exclude eSports because of the market's close ties to minors. However, some states have since reconsidered and are working on separate legislation to add legal eSports betting to the mix. It is unclear if CA will join their ranks.
Not yet. However, once the state decides to seriously approach sports betting, there are numerous casinos already operating throughout the state that could host sportsbook gambling. If and when this transpires, we will update this page to reflect any relevant information.
Since the state has yet to establish a legal minimum sports betting age, anyone who is 18 and over can legally and securely place sports bets online at any of the sportsbooks you see listed on this page. If the state moves to legalize domestic sportsbooks, then this situation may change depending on the minimum age included in the relevant regulations.
This is one of those bridges we have to cross once we get there. At such time that California legalizes state-licensed sportsbooks, regulatory oversight will then be assigned to an existing agency or a new oversight committee and/or agency will be established.
California Legislative Resources
If you'd like to get involved in helping sports betting come to the state of California, or want to voice your opinion for or against sports wagering legislation in the state, then we've included some helpful resources below for you. Each of the legislative resources contains contact information for the governor, senators, and representatives for the state of California so you can have direct access for getting in touch with any of them on whether to allow sports betting in your state.
CA Gambling Resources
Please gamble and bet on sports in a responsible manner if you choose to partake in either. Never bet more than you can afford, and never let what should be a hobby, become a habit. If you believe that you can no longer play responsibly, then please contact the California Office of Problem Gambling.