Legally Betting On The NHL Playoffs
2020 NHL Playoffs Now Underway!
The 2020 NHL regular season was postponed by the coronavirus outbreak, but the league resumed play on August 1 with an expanded 24-team playoffs. The 2019-2020 Stanley Cup Playoffs are now officially underway, and sportsbooks are offering series prices and betting lines on each game!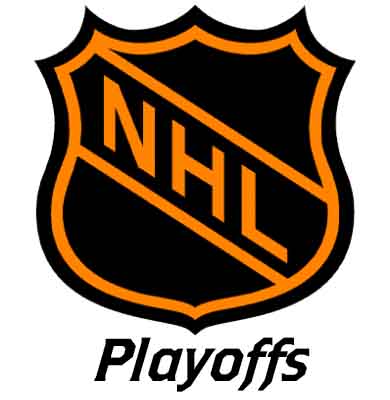 The ice heats up when it comes to the hockey postseason, and so does legally betting on the NHL Playoffs. In fact, at most books, there's more action laid on each year's playoffs than there is on the entire regular season of betting on the NHL combined!
But are you concerned with whether betting on the NHL playoffs is legal in the US? If so, you've come to the right place, because our all-inclusive NHL Playoff betting guide will provide you with the critical information that you need to know.
We'll take you on a tour of what legal sports gambling options US bettors have available to them and provide a list of our top sportsbooks to place legal wagers with on NHL Playoff betting odds. We'll also reveal the meaning behind all those NHL Playoff odds, the different types of wagers that will be available, and how to get an edge on the oddsmakers.
It's time to face off!
Is It Legal To Bet On The NHL Playoffs?
Yes, betting on the NHL Playoffs is legal, and there are two ways that bettors can make this happen. If you are located within a state that has regulated its own sports gaming laws and allows for physical sportsbook locations, you can visit one and place a bet there. Otherwise, you can visit any online sportsbook operating legally offshore and place a bet on the NHL Playoffs at any time of day via an internet-ready device.
The repeal of PAPSA in 2018 removed all language regarding online sports betting from lawbooks, so there are currently no federal gaming laws that prevent bettors located inside the USA from wagering on the NHL Playoffs. The states of Washington and Connecticut have passed laws that prohibit online gaming in all its forms, though we've yet to hear of anyone being prosecuted for these "crimes."
Best Sportsbooks For Betting On The NHL Playoffs
What Are The Odds For The 2020 NHL Playoffs?
There are a bevy of odds offered for the NHL Playoffs – far too many to list here. But below are the current playoff series prices for each team remaining in contention. These 2020 Stanley Cup betting odds change every day, so it's important to bookmark this page – and your favorite sportsbooks – to get the freshest lines.
2020 NHL Playoff Dates
Due to he coronavirus hiatus, the 2019-20 NHL season calendar is very different from the typical schedule, which usually concludes with the Stanley Cup Playoffs in mid-June. The 2020 NHL Playoffs schedule is as follows:
Final Day of 2020 NHL Season: March 11 (COVID-19 hiatus)
NHL Playoffs Begin: August 1
NHL Playoff Duration: Approximately 8 Weeks
NHL Stanley Cup Finals: Game 7 (if necessary) slated for October 4
How to watch NHL Playoffs
NHL Playoff games air on NBC, USA, CNBC, and the NHL Network. You can stream the entire Stanley Cup Playoffs by purchasing a playoff streaming package from the NHL's website for $19.99.
How Do NHL Playoffs Work?
The NHL is broken down into two conferences, the Eastern Conference and the Western Conference. Each conference is further broken down into divisions. The Eastern Conference contains the Metropolitan and Atlantic divisions, while the Western Conference features the Central and Pacific divisions.
Each conference sends eight teams to the playoffs, creating a 16-team NHL Playoff bracket. The top three teams from each division will advance to the NHL Stanley Cup Playoffs. The next two best-ranked teams in each conference, regardless of division, will advance to the playoffs as wild card teams. Each matchup is a seven-game series, with the home team hosting the first, second, fifth, and seventh games.
2020 NHL Playoffs Format
Because the coronavirus cut the 2019-2020 NHL regular season short, once the league resumed play on August 1, it was too late to complete the regular season. As a result, the NHL adopted a one-time 24-team playoff schedule.
In this system, the top 12 teams from each league made the playoffs, with the four best Eastern and Western Conference clubs competing in a round-robin tournament (with each team playing each other team once) to determine their postseason seeding.
The remaining eight teams played in a Qualifying Round of best-of-five series, with seeding based on their standings. The four winners there went on to the proper Stanley Cup Playoffs tournament to face the top four clubs in each conference.
The final 2020 NHL Playoff seeding looked like this:
Eastern Conference
Philadelphia Flyers (1) vs. Montreal Canadiens (8)
Tampa Bay Lightning (2) vs. Columbus Blue Jackets (7)
Washington Capitals (3) vs. New York Islanders (6)
Boston Bruins (4) vs. Carolina Hurricanes (5)
Western Conference 
Vegas Golden Knights (1) vs. Chicago Blackhawks (8)
Colorado Avalanche (2) vs. Arizona Coyotes (7)
Dallas Stars (3) vs. Calgary Flames (6)
St. Louis Blues (4) vs. Vancouver Canucks (5)
Mobile Betting On The NHL Stanley Cup Playoffs
Our preferred sportsbooks offer web apps that feature an app-like experience and can be accessed from any internet-ready mobile device. The graphical interface is designed to operate on the most popular mobile browsers and allows for convenient betting on the go, 24 hours a day. Sportsbooks have opted to use web apps through mobile browsers to ensure the highest level of cybersecurity available.
Some in-state regulated sportsbooks offer mobile gaming. However, bettors must be located within those books' states of operation in order to place a wager. The Federal Wire Act prevents the receipt of wagers across state lines for the purposes of gambling, making domestic cross-state mobile betting against the law. Offshore sportsbooks are not restricted in this way and allow for betting from anywhere inside the USA.
Legal NHL Playoff Betting FAQs