Alabama Sports Betting – How To Bet On Sports Legally In AL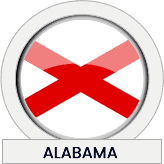 Online Sports Betting Legally Available In AL Via Offshore Sportsbooks
No Domestic Sports Betting In Alabama At This Time
Legislative Movement Toward Sports Betting: None
Alabama is very conservative when it comes to anything associated with gambling and is one of the few states that does not even have lotteries or horse racing tracks. Alabama lawmakers have been unable to successfully bring state-regulated sports betting to the region, despite their efforts.
Residents of the Yellowhammer State may have to wait for local bookmakers to become legal, but you still have access to legitimate, reputable, and trusted offshore sportsbooks that welcome bettors from AL.
Is Sports Betting Legal In Alabama?
Alabama does not have any specific laws - like most of the states across the country - regarding betting real money on sports, meaning the only legal way to place a bet on games, teams, or players in any sport currently is through offshore betting sites, such as the ones we recommend due to their safety and trustworthiness.
There are no AL state gambling laws or federal level laws that prevent you from gambling money on sports at sites located outside the jurisdiction of Alabama or the United States. The state does not regulate online gambling, nor does it enforce any restrictions on betting with offshore online sportsbooks on the Internet.
Alabama Sports Betting Bills
Alabama lawmakers made four attempts to pass sports betting legislation in 2019 that would have authorized the state to allow local sportsbook entertainment. In 2020, another attempt was made. These all failed.
In 2021, five individual pieces of Alabama sports betting legislation all died in session. This is the third year in a row that strong efforts were put forth to legalize state-regulated sports betting in AL (as well as other forms of gambling) but with no success. We will have to see what the 2022 AL legislative session brings us. 
To get more information about the status of sports betting legislation in Alabama, visit our state bill tracker page.
Best Online Sportsbooks For Alabama Residents
Our team has put together a list of the most trusted, reliable, and reputable offshore sportsbooks currently accepting AL residents. These sites have been in the industry for years and have established credible reputations.
Each site features an array of international betting lines, wagering types, a strong security profile, bonuses, and reliable customer support. In addition, they are each operating legally within a respected governing jurisdiction.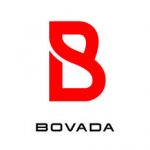 Is Bovada Legal In
Alabama

?
Yes, Bovada is operating legally within the sports gambling industry and Alabama sports fans are not barred from enjoying Bovada's services by any AL state gambling laws or any US federal gambling laws. Bovada Sportsbook operates from within the legal gaming jurisdiction of Costa Rica, and has been providing secure, high-quality betting services to residents of the Yellowhammer State since 2011.
Bovada Sportsbook

#1 USA Betting Site
 ✔ Pros
Welcome Bonus of 50% up to $1,000
Operating From The Legal Jurisdiction Of Costa Rica
Same Day Payouts with Bitcoin
Options to Use Venmo, Paypal with Vouchers
Also Offers Casino, Poker, and Horse Racing
Wide Selection of Sports Coverage & Wagering Options
 ✘ Cons
Does Not Accept Players From NJ, NV, DE, NY, or MD
Best Sports Betting Sites in Alabama
AL Sports Betting Details
Here you'll find a complete breakdown for what is and what isn't currently allowed relating to sports betting in the state of Alabama. These details are subject to change should lawmakers choose to pass and sign the related sports betting bills into law, and the information below will reflect those changes as they occur.
Legal Sports Betting: Offshore Only
Alabama Minimum Sports Betting Age: 18 years old (via Offshore)
Land-Based Sportsbooks: TBD
Online Sportsbook: Offshore Only
Mobile Betting App: Offshore Only
In-Play/Live Betting: Offshore Only
Estimated Revenue: TBD
Eligible Operators: TBD
Licensing Fee: TBD
Tax Rate: TBD
Tax-Funded: TBD
What You Can Legally Bet On In Alabama:
All betting lines, odds, and props for all games, teams, and players in Alabama across all college and professional sports (via Offshore)
What You Can't Legally Bet On In Alabama: 
No restrictions (via Offshore)
How To Bet On The NBA Playoffs In Alabama
While there are no domestic sportsbooks within AL, online betting on the NBA Playoffs is legal for 18 and over gamblers when doing business with an offshore gambling site like the ones featured in the table above.
NBA Playoff betting lines, futures odds for the eventual conference and NBA Finals champions, and basketball prop bets number in the thousands at our most recommended online sportsbooks in Alabama above.
Options for Legal Sports Betting in AL
Where Can I Bet On Sports In Alabama?
State-regulated sportsbooks are not yet legally authorized in AL.  This means that there are no local casinos or sportsbooks accepting sports bets in the state.  Mississippi is the nearest brick and mortar option for those willing to travel.
Where Can I Bet On Sports Online In Alabama without breaking the law?
Online sportsbooks that operate outside of the US are legally available to AL residents who don't want to travel to a neighboring state to bet on sports.  The online sports betting sites listed on this page have been vetted by our team and are considered legitimate, secure, and reputable destinations.
Popular Sports to Legally Bet on in Alabama Right Now
2022 NBA Playoffs
NASCAR Betting
Wimbledon Betting
USFL Betting
FCF Betting
Political Election Odds
2022 NHL Playoffs
UFC 274 Betting
Indy 500 Betting
2022 MLB Betting
US PGA Championships
Kentucky Derby Betting
Biggest Sports Betting Cities In Alabama
The Alabama Crimson Tide played their first season of college football in 1892 and today, play their home games at Bryant-Denny Stadium. Alabama is one of the most prestigious college football programs in the country and claims 17 national championships with head coach Paul "Bear" Bryant winning six titles. Nick Saban is the current head coach and has won five titles with the program. Alabama has two Heisman Trophy winners with RB Mark Ingram winning in 2009 and RB Derrick Henry winning in 2015.
The Auburn Tigers fielded a college football team for the first time in 1892 and currently play their home games at Jordan-Hare Stadium. The Tigers claim two national championships with head coach Ralph "Shug" Jordan winning in 1957 and Gene Chizik winning in 2010. Gus Malzahn is the current head coach of the Tigers. The Tigers have produced three Heisman Trophy winners: QB Pat Sullivan (1971), RB Bo Jackson (1985), and QB Cam Newton (2010).
Birmingham is the largest city in the states despite not having any Power 5 Conference college football teams or major professional sports teams. We offer a comprehensive guide to sports betting in Birmingham where players can learn about the legalities of betting on sports and find reviews on the most reputable online sportsbooks that accept Alabama players.
Montgomery is one of the biggest cities and the capital of Alabama. There are no professional sports teams or Power 5 Conference sports programs in Montgomery. Our detailed guide to sports betting in Montgomery will offer an inside look at the legality and how residents place bets on their favorite teams.
Legal Alabama Sports Betting FAQs
Domestic sports betting is not legal yet in Alabama, so you should definitely stay away from any type of local bookmakers until the state authorizes that type of betting entertainment.
While placing a bet locally may not be explicitly legal, the bookies are definitely breaking the law, which makes it a questionable situation all the way around.  It is not illegal to place bets online at legitimate offshore sportsbooks, so you are not at risk of violating state or federal laws by doing so.
The best legal option for betting on March Madness in AL is to visit one of the premium sports betting sites featured on this page.
The sportsbooks mentioned above all accept bettors from Alabama, have a simple registration process, operate legally outside of the US, and deliver an impressive selection of NCAAB prop bets, game lines, and March Madness odds.
There is a strong possibility that Alabama will include mobile betting in their state-regulated sports gambling regulations at some point.  Until then, it is legal to place bets through mobile betting apps offered by legitimate offshore sportsbooks such as the ones listed on this page.  These apps are web-based, mobile-optimized applications that are compatible across most devices, operating systems and networks.
Alabama has not passed any legislation to legalize state-regulated esports betting.  The state also does not have any laws barring residents or visitors in the state from enjoying esports betting at online sportsbooks that are legally accepting action on esports tournaments and events.
Offshore sportsbooks do not impose restrictions for collegiate or professional leagues, so you can bet on local teams without a problem. Once Alabama finalizes legislation authorizing sports betting at the state level we will have a better idea of any restrictions that might be included for state-regulated betting.
Some states have imposed restrictions for betting on local college teams, but it is not clear if that type of stipulation will end up in the final legislation.
Not yet. We do expect this to change once the state passes one or more of their four sports betting bills through the legislative process.
Mississippi is going to be the closes state-regulated betting entertainment if you are interested in visiting a brick and mortar destination. Reputable offshore sportsbooks are also an option.
Alabama has not yet passed a law establishing a minimum age for state-regulated sports betting. Our recommended offshore sportsbooks accept players who are 18 and over.  This policy may end up conflicting with the regulations that Alabama is currently working on.
Alabama's pending sports betting legislation seeks to establish a special commission to oversee licensing and regulation enforcement. Once the details are sorted out through the bill's passage, we will update that information here.
Alabama Legislative Resources
If you live in Alabama and want to make your voice heard on whether the state should legalize sports betting, then here you'll find some helpful resources that will allow you to reach out and directly contact the governor, senators, and representatives from the state.
AL Gambling Resources
We strongly encourage all Alabama residents who are at least 18 years old and up to gamble on sports in a responsible manner. Problem gambling habits are very real and can be addictive. If your sports betting habits are negatively affecting your life, please reach out to the Alabama Council on Compulsive Gambling for immediate help.