Legal Connecticut Sports Betting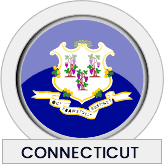 Online Sports Betting Prohibited In Connecticut
No Domestic Sports Betting In Connecticut At This Time
Legislative Movement Toward Sports Betting: Yes - Mobile
Connecticut, or the Constitution State, is an interesting case in reference to states that allow sports betting in the US. Most states allow offshore sports gambling, but Connecticut has gone so far as to implement laws prohibiting all forms of online betting, whether domestic or offshore.
Despite their strict stance concerning online betting, the state did recently have legislation being considered that would, for the first time, integrate online gambling into the state's gambling market through state-licensed online and mobile sportsbooks. Unfortunately none of the bills that would authorize this made it through the legislative process.
It seems logical that to do this, their existing prohibition of online gambling will need to be modified in some respects. We will have to wait and see how this may or may not affect the legal status of offshore online sports betting in the state.
Is Sports Betting Legal In Connecticut?
No. But despite the fact that all online betting is a crime in the state, Connecticut has no public records of any arrests or prosecutions for residents using offshore operators. While this is not a green lite to ignore state policy, the prohibition is not likely curtailing much activity on this front as the restrictions are not enforced in any capacity. Connecticut is one of the two states in the country with specific laws mentioning offshore sports betting sites.
Following the repeal of the federal law known as the Professional and Amateur Protection Act of 1992 (PASPA) by the Supreme Court in May 2018, all states are now allowed to legalize and authorize sportsbooks in its jurisdiction, and Connecticut is among the many states that are open to the idea however lawmakers have been unsuccessful in getting legislation passed.
Connecticut Sports Betting Bills
Connecticut lawmakers were considering multiple sports betting bills that have been submitted to its legislature as recently as 2020. The bills would have legalized sports betting, established a gaming commission, and authorized online and mobile wagering.
Unfortunately, all 9 sports betting bills introduced in 2019 and 2020 have died in committee. These lawmakers don't give up though and on Jan 21, 2021 SB00146 was introduced.  If passed, the bill will legalize state-regulated sports betting in Connecticut.
To see the status of CT's efforts to legalize local sports betting at any given time, check out our United States sports betting bill tracker and simply select CT from the US state map you find about halfway down the page.
Trusted Online Sportsbooks For Connecticut Residents
If you bet on sports with an online sportsbook in Connecticut, even if it is operating legally outside of the United States, you are doing so at your own risk. Is it likely you would be caught betting online? No. Is it impossible? No.
With that being said, if you are going to bet on sports online regardless, we suggest that you consider one of the sportsbooks listed in the table below because then you can be sure that you are visiting a reputable, secure, trusted brand that is operating legally within the industry. Our team of online gambling professionals has published reviews of the most trusted online sportsbooks available as a reference for potential players.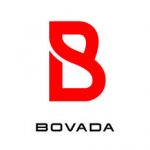 Is Bovada Legal In
Connecticut

?
Technically, Bovada is outside of the jurisdiction of the United States and Connecticut gambling laws. Bovada Sportsbook is operating legally within the industry, and it is up to individual bettors to monitor the laws of their own region. CT falls into a gray area.  While they do restrict all forms of online betting, they also do not have legal authority over international sportsbooks. Since the state does not enforce its established restrictions, it is really up to each individual. Bovada does accept bettors from the state of Connecticut.
Bovada Sportsbook

#1 USA Betting Site
 ✔ Pros
Welcome Bonus of 50% up to $250 or $750 with Bitcoin Deposit
Owned and Operated by Respected Bodog Brand
Same Day Payouts with Bitcoin
Options to Use Venmo, Paypal with Vouchers
Also Offers Casino, Poker, and Horse Racing
Wide Selection of Sports Coverage & Wagering Options
 ✘ Cons
Does Not Accept Players From NJ, NV, DE, or MD
CT Sports Betting Details
At this time, sports betting of any kind - regardless of whether it's located offshore or in the state of Connecticut - or whether it's land-based, online, or mobile is restricted, according to state law. State lawmakers may end up reviving efforts to authorize local sportsbook entertainment, so the information below is subject to change when or if that legislation becomes law. For now, here's where things are at as it relates to sports betting in the state of Connecticut.
Legal Sports Betting: State-Regulated - not permitted / Offshore - legal gray area
Minimum Sports Betting Age: Offshore: 18+
Land-Based: TBD
Online: State-Regulated:  TBD / Offshore:  Yes, CT Residents accepted
Mobile: State-Regulated:  TBD / Offshore:  Yes, CT Residents accepted
In-Play: State-Regulated:  TBD / Offshore:  Yes, CT Residents accepted
Estimated Revenue: TBD
Eligible Operators: TBD
Commission: Commission on Gaming (oversight for gambling regulations would transfer from the Department of Consumer Protection)
Licensing Fee: TBD
Tax Rate: TBD
Tax-Funded: TBD
What You Can Bet On In Connecticut:
Connecticut law specifically prohibits all sports betting, including both in-state and offshore, however international sportsbooks do allow CT residents to create accounts and place bets.
What You Can't Bet On In Connecticut: 
No sports betting of any kind is allowed from state-regulated sportsbooks. Offshore sportsbooks have no restrictions for betting lines.
Options for Legal Sports Betting in CT
Where Can I Bet On Sports in Connecticut?
Legally?  Nowhere. However, since the prohibition is not enforced, online sports betting has not been greatly curtailed by the restrictions. The online sportsbooks on this page do accept CT bettors, however, placing bets online is technically a violation of state law at this time. The answer to this question will change dramatically if the failed gambling legislation is revived and state-regulated sportsbooks become authorized.
Where Can I Bet On Sports Online in Connecticut Without Breaking the Law?
We wish we could definitively tell you that this was a possibility.  All we can say is that even though all forms of online betting are prohibited in CT, no effort is made to monitor or restrict online access to sportsbooks operating legally outside of the US.  This places it all in a gray zone when it comes to legalities.
Is Bovada legal in CT? Technically, no. But this trusted sportsbook is operating legally within the industry and does accept residents of Connecticut. Since there is no type of enforcement of online gambling restrictions in the state, sports fans living in CT are still very active at Bovada.
Is MyBookie legal in CT? Basically, the answer will be the same for each of our featured brands.  MyBookie is licensed and regulated and can therefore accept customers from anywhere they so choose. It is up to individual bettors to determine how comfortable they are engaged in this 'gray area' scenario.
Is BetOnline legal in CT? Though they are legitimately licensed and regulated and are not subject to CT state gambling laws, legal prohibitions imposed on residents put this option in the same legal gray zone as our other recommended sportsbooks.
Is XBet legal in CT? XBet is the sister site to Mybookie and this brand finds itself in that familiar legal gray area as other prominent, legitimate online sportsbooks. As of this writing, CT has done nothing to hint that they really care about this situation, though that might change once state-regulated options actually become viable.
Popular Sports to Bet on in Connecticut Right Now
Here are the sports leagues and categories that are active right now.  However, there are actually significantly more options available at the sportsbooks we recommend above.  
NFL Futures
NBA Basketball
College Basketball
Soccer (International & MLS)
Golf
Horse Racing
NHL
MMA
Esports
Sports Sims
Tennis
Entertainment (Reality Competition Shows/Awards Shows)
Biggest Sports Betting Cities In Connecticut
Bridgeport is the largest city in Connecticut and is a historic seaport town. There is not much sporting action as the town lacks any professional team or major college athletic program. They do however have an ALPB professional baseball team (Bridgeport Bluefish), and an AHL professional hockey team (Bridgeport Sound Tigers).
While both these leagues are not the primary professional organizations Americans are accustom to, they do offer up some great sports action. Our guide to sports betting in Bridgeport will give a detailed review of sports betting in the city and across Connecticut.
Frequently Asked Questions About Connecticut Sports Betting
Despite the fact that sports betting is prohibited in CT, the state does not enforce this restriction.  Lawmakers may feel funding for gambling resources is better spent on expanding the market in the state, which is what they are currently considering doing.
Mobile sports betting apps are not legal at this time, though they are available from reputable offshore sportsbooks. If the state's pending gambling bills pass through the legislative process successfully, then state-licensed mobile sports betting apps will be legally permitted.
With no legal sports gambling options in Connecticut, residents cannot legally bet on any teams.  Offshore sportsbooks that accept CT residents do not impose restrictions for betting on professional, collegiate, domestic or international teams and leagues.
Not yet.  If the pending gambling legislation becomes law, then brick and mortar, online and mobile sportsbooks will be welcomed in the state. Local bookies are still illegal at this time. New Jersey would be the closest state that has brick and mortar sportsbooks.
If sports betting becomes legal at the state level, the established legal minimum sports betting age will be 21.
Currently, gambling regulations are overseen by the Department of Consumer Protection.  However, if the pending gambling legislation passes and becomes law, a new Commission on Gaming will be created and regulatory oversight responsibilities and authority will be transferred to this new agency.
Connecticut Legislative Resources
We believe that Connecticut residents should have easy access to voice their opinion on sports betting to the governor, senators, and representatives of the state. Because of this, we've included resources below that provide contact information, so your local lawmakers know precisely where you stand on this vital issue.
CT Gambling Resources
If you chose to place real money bets on sports, we encourage everyone in Connecticut to play in a responsible manner. Self-control is vital, and you should never let a fun pastime negatively affect your life. If you think you've developed a problem gambling addiction, do not hesitate to contact the Connecticut Council on Problem Gambling.