Connecticut Sports Betting – Bet On Sports Legally In CT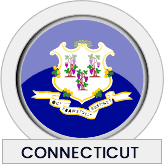 Connecticut, or the Constitution State, is an interesting case in reference to states that allow sports betting in the US. Most states allow offshore sports gambling, but Connecticut has gone so far as to implement laws prohibiting all forms of betting on sports, whether domestic or offshore.
We do not encourage anyone to break any gambling laws at a state or federal level. Doing so is punishable by law as a violation of a crime.
However, the state has not made any moves to enforce this law, likely due to the extreme level of resources and effort it would take to identify residents accessing online betting sites from their personal computers and mobile devices.
That type of online monitoring would not go over well in any state and naturally has state legislators leery of making such a move.
There have been no arrests, investigations, or convictions made public relevant to offshore sports gambling at licensed sportsbooks. We would be remiss not to tell you that you are not at risk if you decide to go ahead and bet on sports online, even if you do so through a licensed and regulated sportsbook.
If you are going to take the risk of betting online despite the state's restrictions, we urge you to do so safely and conscientiously through a legally sanctioned bookmaker that is licensed and regulated by a legitimate governing jurisdiction. You can find more information on this page, exclusively made for CT residents.
Is Sports Betting Legal In Connecticut?
Federal Laws In Play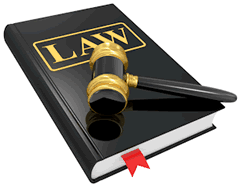 There are 2 major American gambling laws that are applied to online sports betting— the Federal Wire Act and the Unlawful Internet Gambling Enforcement Act (UIGEA).
The Professional and Amateur Sports Protection Act was a federal ban on state-regulated sports gambling dating back to 1992. The ban prevented Connecticut from having any sort of brick-and-mortar sportsbooks (like the ones you would find in Las Vegas) until 2018 when the PASPA act was repealed by the SCOTUS.
The Federal Wire Act applies to the domestic gambling sector, prohibiting US-based gaming entities from sharing information across state lines.
The Unlawful Internet Gambling Enforcement Act oversees banks and other financial institutions and how they process transactions with online gambling websites. These 3 American gambling laws combine to deal with the United States based sports wagering. Licensed offshore sportsbooks are outside their jurisdiction and offer legal sports betting in the US to many states because there is no explicit mention of offshore sportsbooks anywhere in US federal laws.
State Laws Affecting Sports Betting In CT
The General Statues of Connecticut Section 53-278a(2) deems any gambling activity in the state of Connecticut illegal unless authorized by law. Even if gambling websites are legal in another jurisdiction, it is considered illegal by CT law to use them from within Connecticut. Connecticut is part of the 2 states in the country with specific laws mentioning offshore gambling.
That being said, enforcement is another story. CT government has no public record of any arrests or prosecutions for residents using licensed offshore operators. This by no means justifies using them within state borders, and we do not condone any such activity, but the fact remains.
Nonetheless, CT is considering a legal sports betting bill as submitted to its legislature which would authorize domestic wagering.
 Top Rated Licensed Offshore Sportsbooks For CT Residents

We cannot stress this enough—by betting with an offshore sportsbook, even one that is legally licensed and regulated by a legitimate government, CT residents are doing so at their own risk. Is it probable you would be approached regarding online betting? No.
Is it impossible that you would be noticed betting online? No.
If you are interested in betting, consider one of the licensed sportsbooks listed in the table below. Our team of online gambling experts has published reviews of the most trusted online sportsbooks available as a reference for potential players.
We check for items such as legal licensing, regulation, betting line selection, wagering type variance, bonus incentives, strong security features, customer support and live/mobile betting capabilities.
Click the links provided in the table to be redirected to the sportsbooks. You are doing so AT YOUR OWN RISK.

Sports Betting In Bridgeport, Connecticut
Bridgeport is the largest city in Connecticut and is a historic seaport town. There is not much sporting action as the town lacks any professional team or major college athletic program. They do however have an ALPB professional baseball team (Bridgeport Bluefish), and an AHL professional hockey team (Bridgeport Sound Tigers).
While both these leagues are not the primary professional organizations Americans are accustom to, they do offer up some great sports action. Our guide to sports betting in Bridgeport will give a detailed review of sports betting in the city and across Connecticut.
Frequently Asked Questions About Sports Betting In Connecticut
What Other State Has Legislation Against Offshore Sportsbooks?
Washington is the only other state in the country with legislation specifically mentioning online gambling sites licensed in other jurisdictions.
Will These Sportsbooks Accept CT Residents?
That depends. You must enter your name, email, age, location, etc. in order to register. Sportsbooks reserve the right to not accept bettors, so they may have policies against dealing with CT residents.
However, the brands we recommend often accept CT players 18 and older.
What Types Of Betting Lines Are Available?
You can bet on sports and leagues from around the world. You can bet on football, basketball, baseball, hockey, soccer, tennis, golf, boxing, MMA, racing, eSports, darts and many more. Betting lines are updated frequently to keep in line with the latest fixtures.
Will There Ever Be Legal Sports Betting In Connecticut?
Yes, Now that the PASPA act has been repealed lawmakers can draft legislation to allow domestic sports betting in Connecticut. Of course, the legislation would have to be passed and then systems and regulatory agencies would have to be put in place, but sports betting in Connecticut is a real possibility in the near future now that PASPA is out of the way.