Connecticut Sports Betting – How To Bet on Sports Legally in CT in 2022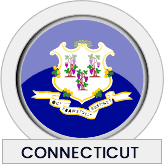 Online Sports Betting In CT Available Offshore & Domestic Venues
In-Person CT Sportsbooks Open At Mohegan Sun and Foxwood Casinos
Mobile Sports Betting In Connecticut Debuted October 7, 2021
Connecticut, or the Constitution State, is an interesting case in reference to states that allow sports betting in the US. Most states allow offshore sports gambling, but until recently, Connecticut had a prohibition in place for all online gaming.
That changed in 2021 when the CT state legislature passed a bill allowing for legal Connecticut sports betting across all fronts - in-person, online, and mobile.
The lifting of this prohibition has also provided legal clearance for offshore sportsbooks to safely offer their services to online gamblers inside of Connecticut, which means that CT sports bettors have literally all available options at their disposal.
Read on to learn more about what options are in play inside the Constitution State when it comes to sports betting online or at a brick-and-mortar location. We provide our top online sports betting options for Connecticut patrons and also reveal the benefits that they offer to their customers, including bonus offers that can stuff user accounts with heaps of extra cash.
Is Sports Betting Legal In Connecticut in 2022?
Yes. Despite Connecticut's prior prohibition that was in place for all online gaming, state lawmakers have now approved for mobile, online, and physical retail sportsbooks to exist within their borders. Now that these domestic books have opened for business, bettors that are 21 or older can partake.
The passage of legal sports betting in CT has removed all previous bans and has now opened the door for offshore sportsbook sites to operate within Connecticut without violating any state laws. There are no federal laws in place that attempt to govern international sports betting sites, and therefore, wagering with one at 18 years of age or older in CT is not unlawful.
Connecticut Sports Betting Bills
After multiple failed attempts to legalize sports betting in Connecticut over the years, the state appears to be changing its tune on the matter. Governor Ned Lamont has repeatedly expressed a desire to implement sports gambling in Connecticut.
Because of these efforts, HB06451 was enacted on June 1, 2021, authorizing online/mobile sports wagering across the state. Online and in-person sportsbooks in Connecticut opened for business on October 7, 2021.
For regular updates on the status of sports betting in both Connecticut and across the nation, be sure to visit our United States sports betting bill tracker. 
Trusted Online Sportsbooks For Connecticut Residents
When betting on sports online, we suggest that considering one of the sportsbooks listed in the table below because they are each a reputable, secure, trusted brand that is operating legally within the industry. Feel free to browse through each one of them to see what they have to offer. Membership is not required just to look around.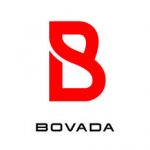 Can I Bet With Bovada In
Connecticut

?
Technically, Bovada is outside of the jurisdiction of the United States and Connecticut gambling laws. Bovada Sportsbook is operating legally within the industry, and it is up to individual bettors to monitor the laws of their own region. Neither CT nor the US Federal Government has legal authority over international sportsbooks, therefore there is no law to violate.
Bovada Sportsbook

#1 USA Betting Site
 ✔ Pros
Welcome Bonus of 50% up to $1,000
Operating From The Legal Jurisdiction Of Costa Rica
Same Day Payouts with Bitcoin
Options to Use Venmo, Paypal with Vouchers
Also Offers Casino, Poker, and Horse Racing
Wide Selection of Sports Coverage & Wagering Options
 ✘ Cons
Does Not Accept Players From NJ, NV, DE, NY, or MD
Best Sports Betting Sites in CT 2022
Betting On Football In Connecticut In 2022?
How To Bet On NFL Football in Connecticut
The state of Connecticut is surrounded by major NFL franchises that inspire legions of fans to root for their favorite team and place a bet on their odds to win or lose.
No matter what pro football team you intend to wager on, the best option for legal NFL betting in MD is with a sportsbook that we rate highly and feature on this page.
How To Bet On College Football in Connecticut
The Connecticut Huskies and Yale Bulldogs take to the gridiron each fall much to the delight of regional fans and bettors. If you are interested in the best venues for betting on college football, check out the online sportsbooks that we feature here at SBL and recommend for CT-based gamblers. Game lines, prop bets, and CFP championship futures can be gambled on at any time of year, so check out each and every one of the sites we feature above to learn more about their unique options.
CT Sports Betting Details
Land-based, online, and mobile sports betting received approval by the 2021 Connecticut legislature to debut in October of 2021. The passage of these laws not only legalized sports betting in Connecticut across the board, but it also removed all prior online gaming prohibitions.
That means that there are no longer any regulations in place to prevent offshore sportsbook sites from serving the CT region via the web and allow for betting on the NFL and other major sporting contests occurring across the globe.
Legal Sports Betting: State-Regulated In-Person, Online, & Mobile: Yes / Offshore Sportsbooks: Yes
Minimum Sports Betting Age: Domestic 21+ / Offshore: 18+
Land-Based: Open Now
Online: State-Regulated: Yes  / Offshore:  Yes
Mobile: State-Regulated: Yes  / Offshore:  Yes
In-Play: State-Regulated: Yes / Offshore:  Yes
Estimated Revenue: $30 Million Annually
Eligible Operators: DraftKings, FanDuel, PlaySugarHouse
Commission: Commission on Gaming (oversight for gambling regulations would transfer from the Department of Consumer Protection)
Licensing Fee: TBD
Tax Rate: 13.57%
Tax-Funded: TBD
What You Can Bet On In Connecticut:
Connecticut law no longer specifically prohibits all sports betting as they have recently passed laws allowing for legal mobile sports betting as well as online and brick-and-mortar locations. When combining CT"s domestic and offshore options, just about all sports imaginable are on the table and available for wagering. 
What You Can't Bet On In Connecticut: 
Each sportsbook will vary on what they offer, but generally speaking, the only prohibited betting sports are high school athletics or lower. Connecticut-based college teams cannot be bet on, but tournaments of four or more teams that involve CT programs are able to accept action. 
Options for Legal Sports Betting in CT
Where Can I Bet On Sports in Connecticut?
Domestic sportsbooks in CT via mobile, in-person, or online operators can accept bets on anything except for high school sports or lower, or wagers on Connecticut colleges and universities.
Currently, betting on sports in Connecticut with an offshore sportsbook site is also within the rules. Luckily for you, we've got a list of the top online sportsbooks that serve the CT region listed above, and they are open for business now.
Where Can I Bet On Sports Online in Connecticut Without Breaking the Law?
Is Bovada legal in CT? Yes. This trusted sportsbook is operating legally within the industry and does accept residents of Connecticut. Since there are no online gambling restrictions in the state, sports fans living in CT are still very active at Bovada.
Is MyBookie legal in CT? Basically, the answer will be the same for each of our featured brands.  MyBookie is licensed and regulated and can therefore accept customers from anywhere they so choose. It is up to individual bettors to determine which overseas operators they choose to wager with.
Is BetOnline legal in CT? BetOnline is legitimately licensed and regulated and is not subject to CT or federal gambling laws, placing them as one of the best online options for betting on sports within the state.
Is XBet legal in CT? XBet is the sister site to Mybookie and is able to accept wagers from CT bettors in the same manner.
Popular Sports to Bet on in Connecticut Right Now December, 2022
Here are the sports leagues and categories that are active right now.  However, there are actually significantly more options available at the sportsbooks we recommend above.  
Biggest Sports Betting Cities In Connecticut
Bridgeport is the largest city in Connecticut and is a historic seaport town. There is not much sporting action as the town lacks any professional team or major college athletic program. They do however have an ALPB professional baseball team (Bridgeport Bluefish), and an AHL professional hockey team (Bridgeport Sound Tigers).
While both these leagues are not the primary professional organizations Americans are accustom to, they do offer up some great sports action. Our guide to sports betting in Bridgeport will give a detailed review of sports betting in the city and across Connecticut.
Legal Connecticut Sports Betting FAQs
Only if bettors are under the age of 21 and attempting to wager with a domestic sportsbook. 
Betting on the March Madness in Connecticut is available both through state-licensed sportsbooks as well as the legal offshore NCAAB betting sites we feature on this page, where you'll have access to tournament game lines, prop bet builders, competitive odds, and live, in-play basketball odds.
These online sports betting sites do provide a much larger range of betting lines than any of the domestic sportsbooks in CT.
Mobile sports betting apps are now legal in CT and they are currently available from reputable offshore sportsbooks and on the way soon from domestic operators. 
Yes.  Brick-and-mortar, online and mobile sportsbooks are now open in CT. 
The legal minimum sports betting age in Connecticut is 21. Offshore sportsbook sites can accept members indeed of the state of CT at the age of 18 and allow them to bet on sports online. 
Connecticut Legislative Resources
We believe that Connecticut residents should have easy access to voice their opinion on sports betting to the governor, senators, and representatives of the state. Because of this, we've included resources below that provide contact information, so your local lawmakers know precisely where you stand on this vital issue.
CT Gambling Resources
If you chose to place real money bets on sports, we encourage everyone in Connecticut to play in a responsible manner. Self-control is vital, and you should never let a fun pastime negatively affect your life. If you think you've developed a problem gambling addiction, do not hesitate to contact the Connecticut Council on Problem Gambling.