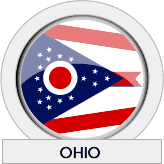 Ohio is currently one of the best states for sports in the country. This translates to high-quality sports betting action, and residents can't seem to get enough of it. The Buckeye State is home to several major professional franchises and one of the best college programs in the country. Cleveland and Cincinnati are the 2 notable sports destinations within the state, with the former being of championship quality (minus the Browns). Betting on any of these teams is possible because Ohio is one of the many states with no laws against sports betting and allow legal wagering through licensed offshore sportsbooks. These online sports wagering sites are legally sanctioned outside of US jurisdiction and provide the only safe and legal means for Ohio residents to bet online. If you are interested in learning about Ohio sports betting, take a moment to read through our site, which was developed exclusively for OH players. You will find information on the federal laws applied to the gambling market, sportsbooks accepting Ohio residents and how these websites function.
Is Sports Betting Legal In Ohio?
Federal Laws In Play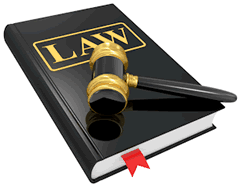 In the United States, there are 3 federal gambling laws applicable to the domestic sports wagering industry. These laws are the Professional and Amateur Sports Protection Act (PASPA), the Federal Wire Act and the Unlawful Internet Gambling Enforcement Act (UIGEA). Together, they enforce US-based sports betting.
The Professional and Amateur Sports Protection Act was a federal ban on state-regulated betting forms in 46 states, including the Buckeye State. Only Nevada, Delaware, Oregon and Montana were excluded from PASPA's rule. Ohio currently lacks any brick-and-mortar sportsbook locations because of this law. PASPA was passed in 1992 and was repealed by the Supreme Court in 2018. States now have the right to enact legislation to allow domestic sports betting operations.
The Federal Wire Act applies to online sports betting in the US. Under this law, no US-based online sportsbook is allowed to accept wagers from residents. The law was passed in 1967 and at one point considered to block all forms of online gambling, however, a 2011 Formal Opinion from the US Department of Justice deemed it only enforces domestic sports gambling. The Unlawful Internet Gambling Enforcement Act oversees banks and other financial institutions and how they process transactions with online gambling venues. The act was passed in 2006 and aimed at gambling vendors operating illegally within the states. It is important to understand that these 3 American gambling laws only deal with US-based betting. The licensed offshore sportsbooks mentioned in this guide are outside US jurisdiction. There is no mention of these sportsbooks anywhere within their language.
State Laws That Affect Sports Betting In Ohio
Ohio is part of the 48/50 states supporting offshore betting. State legislators have yet to draft any legislation that bars residents from participating in wagering with licensed offshore sportsbooks. If the site you are using is legally sanctioned by a respected government, you are within your legal rights to use it. Since there are no state laws to prevent the use of offshore sportsbooks residents are free to bet on any team they choose and with whatever offshore sportsbook they want.
Sportsbooks That Are Legally Licensed To Accept Ohio Residents

There are many different offshore sportsbooks out there. Not all of them are USA friendly, so it is important to verify that the brand you are using is safe to use. Our team of online gambling analysts puts together a list of the best available sportsbooks accepting Ohio residents in the table below. Each one of these online betting destinations passed our thorough screening process that checks for items like legal licensing and regulation, betting line and wagering type options, mobile/live betting features, strong security profiles, bonuses and other promotions and reliable customer service. These brands are highly regarded by bettors and industry insiders alike and have been in the business for years. They each feature betting lines on your favorite local teams and more. Feel free to examine them for yourself through the links provided in the table. For our readers looking for more information check out our reviews page for a more detailed analysis of the brands listed below.

Sports Betting In Cleveland, OH
Cleveland is where the best Ohio sports action currently resides. The city is home to the Cavaliers (NBA), Indians (MLB) and Browns (NFL). The Cavaliers are arguably the best team in the league and have NBA legend LeBron James. They are expected to reach the NBA finals for a fourth straight year. The Indians were in last year's World Series against the Chicago Cubs but ultimately lost. They reached the postseason again for 2017-2018 and are expected to perform well. Meanwhile, the Browns are one of the worst teams in the NFL. They have been unable to keep a consistent roster and make any sort of impact in their division. You can bet on any Cleveland team through the sportsbooks mentioned in this guide.
Sports Betting In Cincinnati, OH
The rest of the professional sports teams play out of Cincinnati. These teams include the Reds (MLB) and Bengals (NFL). The Reds are nowhere near as successful as their Cleveland counterparts and finished in fifth place in the National League Central division. The Bengals are a decent AFC team and usually do well in their division. They are a team to watch on a week-to-week basis. Betting lines can be found on both of these teams via the offshore sportsbooks in this guide.
Sports Betting In Columbus, OH
In Columbus, the Ohio State Buckeyes are one of the best teams in the country. They have been the strongest in the Big 10 for some time and are usually ranked high nationally, qualifying for several CFP berths in recent seasons. They are expected to make a case for National Champions this season if they can maintain a solid regular season record. Buckeye fans can bet on their favorite programs on any of our suggested sportsbooks.
Frequently Asked Questions About Sports Betting In Ohio
Can I Bet On Teams Outside Of Ohio?
Yes. Betting is not restricted to teams in your state. You can bet on teams in any other part of the country. There are even betting lines on international teams.
Do Any Ohio Teams Have A Chance Of Winning A Championship?
Yes. The Cavaliers and Indians are the 2 teams with the highest odds of winning a championship. The Cavaliers have made 4 straight NBA Finals appearances, winning 1 of 4 matchups with the Golden State Warriors. If they can retain LeBron James this offseason they will be expected to reach the Finals again. The Indians recently played in a World Series against the Cubs and will be looking to redeem themselves. Ohio State could also potentially win a championship if they qualify for the CFP.
What Sportsbook Bonuses Are Available?
The most common type of sportsbook bonus is a match bonus, where a portion of your deposited funds are matched by to a certain percentage amount. For example, you will see something like, "60% of your deposit matched up to $500." Other bonus types apply to mobile and live betting. Bonuses come with terms and conditions, so be sure to review them before choosing a bonus that is right for you. All bonuses are claimed via a promo code available through the sportsbook.
How Does Mobile Betting Work?
Each one of our recommended sportsbooks features a mobile platform accessible via your device's browser (no app download required). The mobile versions have the same betting lines, wagering types, etc., however, there are some bonuses exclusive to the mobile sportsbook. Responsive design technology works to keep design and functionality consistent across multiple screen size dimensions. You can use your Apple, Android, Windows or Blackberry device(s) to access the mobile platform.