Dogecoin Sports Betting Deposits & Payouts
The OG "doge" coin – Elon's Choice™
Top 15 cryptocurrency + Accepted by top sportsbooks
Good speeds, good fees, good bonuses, good dog!
In the late 2000s, cryptocurrency started out as all fun and games, but it quickly blew up into a burgeoning new horizon for the serious world of high finance, where it mostly remains today. But the Dogecoin cryptocurrency proves that there's still room for fun and games in the market. And to help you have fun betting on games, Dogecoin sports betting deposits and payouts are now supported by several of the top legal online sportsbooks.
To bet with Dogecoin, of course, you'll first need to get the stuff. If you've already tried any other crypto supported by your online sportsbook's funding options, the process will be familiar to you. However, if you're new to Dogecoin betting sites or new to crypto in general, our brief Dogecoin gambling guide will get you started off on the right…paw.
Top-Rated Dogecoin Sportsbooks For USA Bettors In 2023
How To Make Dogecoin Sports Betting Deposits
Before you can bet Dogecoin on all the major games of the day (or minor games of the week), you first need to acquire some DOGE itself. That's explained below. However, if you already have some Dogecoin, this is how you'll sign up at any of the best legal sports betting sites that support the DOGE crypto coin:
Follow any link on this page to a reputable Dogecoin online betting site and click/tap the "Sign Up" or "Join" button.
Enter in all relevant personal data, being sure to use verifiable information. The best online sportsbooks use SSL and TLS encryption and never share or sell your private info.
Choose the cryptocurrency deposit option and pick Dogecoin from the list. Copy down your site's Dogecoin sending address.
In your crypto exchange account or Dogecoin wallet, choose the "Send" option and paste the above DOGE address into the appropriate field, along with the amount of DOGE you wish to transfer.
Submit the ticket. Good boy!
Once you've sent your Dogecoin payment to your sportsbook, it should be credited to your account within 30-60 minutes. Dogecoin is effectively a "copy" of the Bitcoin blockchain protocol, and while it can theoretically process transactions faster than Bitcoin, they're effectively on par in practice.
Native Dogecoin transaction fees are lower than those you'll get with Bitcoin or Ethereum betting and are pegged at 1 DOGE per kilobyte of data. Thus, the average DOGE transfer costs about 2.2 DOGE, putting it on par with the likes of Litecoin (LTC) and Stellar (XLM). Legal online sports betting sites do not add any extra fees to crypto transfers.
How To Claim Dogecoin Sports Betting Payouts
The process for getting paid in DOGE when it's time to collect your winnings is a (dog) walk in the park. Because you already have a Dogecoin exchange account or DOGE wallet set up, the hard part is over, so here's all you need to do:
Visit your site's cashier page and select Dogecoin from the withdrawal menu.
Open your DOGE exchange account or Dogecoin wallet and choose the "Receive" option. You will be shown a unique Dogecoin receiving address, which you must copy down.
At your betting site, enter the above DOGE receiving address into the provided field, and select the amount of Dogecoin you wish to withdraw.
Submit the request. Atta girl!
Most of the top-rated online sportsbooks for US players advertise that crypto withdrawals take "up to 48 hours." In the past when these payouts were handled manually, that was true. Today, of course, most Dogecoin cash outs are automated.
As a result, you can expect your withdrawal request to be processed immediately, with your DOGE credited to your crypto exchange account or crypto wallet within 30-60 minutes on average.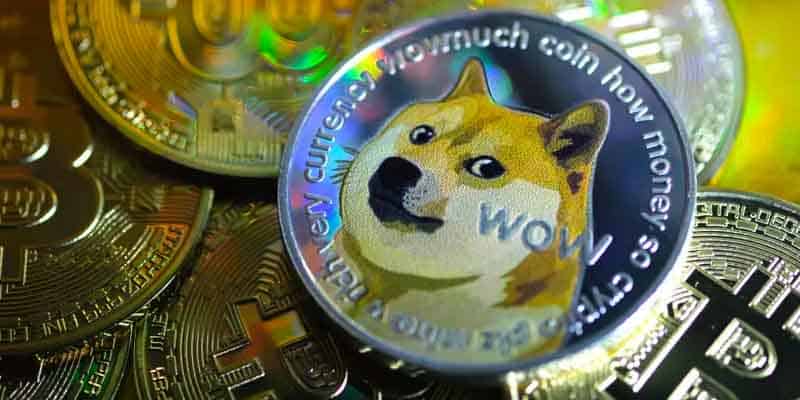 Dogecoin (stock ticker symbol DOGE) is a cryptocurrency memecoin, invented by IBM software engineer Billy Markus (aka "Shibetoshi Nakamoto") and Adobe software engineer Jackson Palmer. Based on the Shiba Inu "doge" meme, Dogecoin was launched in December 2013 and initially intended as a joke coin. However, it has since been taken seriously by the crypto market, driven to new heights primarily thanks to periodic Elon Musk Dogecoin tweets.
As of Q3 2021, the Dogecoin market cap is around $33 billion, and DOGE is a top-10 crypto asset. Due to this popularity – and despite being built on a blockchain platform that's not really designed for anything other than transferring DOGE – several of the best legal sports betting sites on the Internet have finally started accepting the Dogecoin cryptocurrency.  
If you're at a loss for what to do with those stimulus checks, Dogecoin betting is the answer! To buy Dogecoin, you simply need some actual cash and an account at any respected online crypto exchange. You don't need any fancy dedicated apps to buy Dogecoin, either. Just sign up at any legitimate exchange, create a free account, and link up your bank account to your exchange profile. Then, submit a buy order for DOGE, and you're in.
That said, for first-time crypto users, it's important to note that you generally won't be able to initiate any off-transfer trades – that is, you won't be able to make any Dogecoin online sport betting deposits – for 5-10 days.
This waiting period applies only to new pups and their very first transactions. Once you're an old dog, you get a new trick: Any time you buy more crypto, you should be able to use it for bet funding – or anything else – effectively immediately.
Pro Tip: Be sure to track the Dogecoin price and only buy in when the Dogecoin value is trending below its weekly average. This ensures that you'll have plenty of room for your assets to grow. Given the current price of DOGE, of course, it probably doesn't matter. As with most cryptos, buying Dogecoin right now is likely as safe a move as any. Just make sure you get in under the DOGE all-time high, which is just over 70 cents (Q3 2021).
If you've been following cryptocurrency, Dogecoin news always seems to be at the top of the ticker. That's because it's one of the most popular and recognizable crypto coins on the market. Thus, more exchanges than ever carry the stuff. For US sports bettors looking at where to buy Dogecoin, Coinbase Pro is the most popular option.
Coinbase is the biggest and most mainstream crypto exchange in America. However, there are many other options for where to purchase Dogecoin, and you should use whichever exchange you wish.
As long as the service in question is established and reputable within the crypto industry, you can't really go wrong. Go ahead and mark your territory at any of the following exchanges:
Binance US
Bittrex
Coinbase Pro
Coinmama
Gemini
Kraken
Pro Tip: In the cryptocurrency community, it is considered a best practice to move any crypto you've purchased off the exchange you used to purchase them ASAP. In the case of Dogecoin, external private wallets are widely available. On the other hand, if you're interested in Dogecoin day trading or swing trading, you should probably keep your crypto on the exchanges to facilitate easier, cheaper transfers.
You can buy Dogecoin using any commercial crypto exchange online, but if you're new to cryptocurrency in general, you're going to have to wait up to 10 days before these exchanges will allow you to transfer your DOGE to off-platform wallets, such as those used by the online sportsbooks we recommend here.
For sports betting, that's not really an acceptable waiting period, as you could miss out on a week or more of betting action.
With Bitcoin, alternative buy-ins – such as Zelle and Cash App – are viable ways to get BTC ASAP, but these only work with BTC. For DOGE, you'll need to try something else. Luckily, both of the following options will have you out of the doghouse in a jiffy:
Atomic Wallet App – The Atomic Wallet App for iPhone and Android isn't just a crypto storage solution, it's also a crypto store. You can use Atomic to buy Dogecoin and over 30 other crypto coins quickly and easily with any credit card. Then, you can send that crypto to your favorite betting site in just a few minutes. Atomic is also the only way for US residents to easily buy Ripple XRP, which is another popular online sports betting crypto coin.  
Coinify Store – The Coinify store is a safe place where residents of 33 US states can quickly buy over 20 different crypto coins via credit card. Verification is instant, and you'll receive your new DOGE – or any other crypto you choose – in your private wallet within just a few minutes. From there, simply send it to your legal online sportsbook site as normal and bet on your favorite events immediately!
If you hold Dogecoin, you're going to need a Dogecoin wallet (or, if you prefer, a "doggie bag"). The biggest Dogecoin wallet in terms of popular use is Atomic Wallet, which is convenient crypto wallet with support for hundreds of different coins.
However, that doesn't necessarily mean it's the best crypto wallet for Dogecoin when it comes to your needs as a sports bettor. Some users prefer to keep their DOGE in their exchange accounts, making it easier to transfer more crypto to their betting sites at a moment's notice.
Other users prefer different mobile DOGE wallets that have different feature sets than Atomic and which better complement their favorite mobile sportsbook sites. Still others prefer hardware Dogecoin wallets, which add in extra security by storing your DOGE completely offline.
Finally, some DOGE whales – like that one mysterious hodler who owns roughly 28% of all DOGE in existence (and who may or may not be Elon Musk) – may even prefer to keep their hodlings in a crypto paper wallet. Of course, paper wallets are a doggone pain in the butt, so we don't recommend them for online sports gambling. Also, if you lose that DOGE paper wallet, you'll be in the doghouse for the rest of your life.
Dogecoin Online Wallets – Howl
Binance US
Bittrex
Coinbase Pro
Kraken
Dogecoin Hardware Wallets – Arf
Ledger Nano S
Ledger Nano X
Trezor One
Trezor Model T
Dogecoin Paper Wallet – Yip
Online Sports Betting Same-Day Payouts With Dogecoin
Apart from the enhanced crypto bonuses you get for depositing with DOGE at the best online sportsbook sites, you also get access to same-day payouts. And remember, cryptocurrency is the only same-day payout option at the best international sports betting services.
Of course, if you're into the DOGE cryptocurrency, Dogecoin price will always be on your mind. When you pull out your winnings from any legal online sportsbook in DOGE, then, you'll want to make sure you get the best bang for your buck. If you pull out when DOGE prices are high, for example, you'll be barking up the wrong tree, as that's the worst time to collect.
Instead, you should make sure you only claim your winnings in DOGE when the price is trending lower than normal. Just as with depositing, when you withdraw at a low DOGE price, you get more coins for your money, which means you stand to make a mint-a-bone when the coin value appreciates. You can follow any online Dogecoin charts and Dogecoin prediction services to help you time your withdrawals.
Dogecoin At The Super Bowl!
Before Super Bowl LV (which the Super Bowl betting lines called for Patrick Mahomes and the Kansas City Chiefs before Tom Brady and the Tampa Bay Buccaneers had other ideas), there were rumors of an impending Dogecoin Super Bowl commercial.
And while those rumors turned out to be just that, the hype allowed DOGE prices to pick up even more steam on the way to the crypto's best year ever and a seemingly permanent basement north of $0.20 to $0.25. There's a pun in here about a quarterback, but we'll leave that one to you.
Here's the alleged Super Bowl Dogecoin ad:
Elon Musk Betting On Dogecoin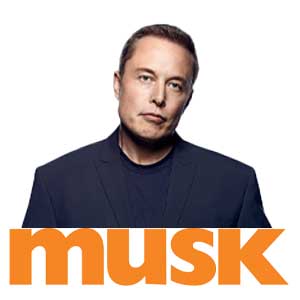 Do you recognize the voice in the above commercial? That's Elon Musk, South African entrepreneur and frequent richest man in the world. In 2020 through 2021, DOGE saw gains of 20,000%, in large part driven by Elon Musk's Dogecoin tweets. Whenever the guy so much as mentions the asset, prices spike by 20% or more.
However, when Elon Musk joked on Saturday Night Live that Dogecoin was a "scam," prices dropped. DOGE fell from $0.71 to just $0.40 in under an hour. Since then, it's dropped even more, but it seems to have been stabilized.
The Elon Musk SNL Dogecoin fiasco aside, the memecoin seems here to stay. The only real question left is how much Dogecoin does Elon Musk own, and when will the guy fire off another of his famous #Dogecoin tweets? Remember, you'll want to buy in before he does that. (In case you didn't know, sportsbooks cover a variety of Elon Musk betting odds that cover everything from his crypto action to his plans for a Mars expedition.