Cash App Sports Betting Deposits & Payouts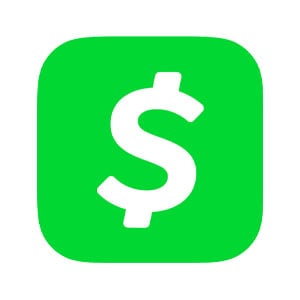 Most versatile P2P betting option – Works with every site
Bet online with Bitcoin, vouchers, and MatchPay
Claim same-day payouts straight to your bank account
One of the most difficult aspects for US players at legal offshore sports betting sites is the banking process. Many legacy options – like checks, card deposits, etc. – don't work 100% reliably and come with delays due to the UIGEA, which can cost sports gamblers a bundle on missed games and shifting odds. The UIGEA is also why Cash App sports betting deposits – along with other person-to-person (P2P) apps – can't be accepted directly by your online sportsbook of choice.
However, account-to-account vouchers, the MatchPay service, and Bitcoin have changed the game. With vouchers and MatchPay at participating sites, members can buy and sell their account balances among one another using Cash App to make easy deposits and claim same-day payouts. You can also now buy Bitcoin with Cash App and send it straight to your sports betting site. To help you learn more about online sports betting banking options with CashApp and how to use the platform for all your bet funding needs, our short guide is worth a quick investment.
Best Cash App Sportsbooks For 2023
If you want to handle your online betting banking with Bitcoin, Cash App can be used to load up your betting account and claim payouts at any of the top-rated legal sportsbooks listed below. However, if you wish to use Cash App with vouchers or MatchPay, those options are currently limited to Bovada as of 2022:
What Is Cash App?
Cash App is a person-to-person – or P2P – instant money transfer service that allows private individuals to send money to one another, as well as to various online service providers. Cash App was launched in October 2013 under the Square Cash brand name, and as of 2022, the network boasts approximately 36 million active users. CashApp is the fourth most popular P2P payment service in the United States, behind only PayPal, Venmo, and Zelle.
Cash App also has an e-Wallet component, as users can link the Cash App Cash Card – a Visa-branded debit card – to their accounts. Received money can be credited to this card, sent to any linked local bank account, or withdrawn at any nearby ATM. That said, Cash App is not a true e-Wallet like Apple Pay, Google Pay, or Samsung Pay, as you can't use the platform to store multiple credit cards, gift cards, etc.
Unlike similar services such as PayPal, however, Cash App is limited to the US and UK markets. But even if it weren't – just like PayPal bet funding can't be initiated directly with the international sites we recommend – Cash App would still only be viable as an indirect way to top off your sports gambling account. This is done via vouchers, MatchPay, or the Bitcoin cryptocurrency.
Is Online Sports Betting With Cash App Legal?
Yes! In the USA, it's 100% legal to bet sports online, provided you use a reputable, trusted Internet sportsbook operator like those listed here. There are no federal US gambling laws that prevent American bettors aged 18+ from joining these sites and placing real-money online sports bets.
Even the UIGEA doesn't criminalize online betting, as it's strictly a corporate banking regulation. This is why typical card deposits and checks/bank wires can sometimes be declined or delayed, and it's why using Cash App with vouchers, MatchPay, and Bitcoin is such a gamechanger.
Note: Residents of Washington state are technically barred from all online gambling. While the best online sportsbooks do accept members from WA, we recommend abiding by all local gaming regulations and proceeding only at your own risk.
How To Use Cash App With Sports Betting Voucher Deposits
Using CashApp with sports betting vouchers to make online sportsbook deposits isn't complicated, but it does require a few extra steps compared to other options, including legacy methods and modern cryptocurrencies.
Here's the process in detail, though we're skipping the bit about how to sign up for Cash App (which is self-explanatory once you download Cash App to your mobile device.)
Visit a voucher-friendly legal online sportsbook by following any link on this page and click or tap the "Sign Up" or "Join" button.
Enter in any requested personal information. The best sites are all secured by SSL and TLS encryption, and your private data is never shared or sold. Please disable any VPN service you may have running for this process.
Select the "voucher" option from the deposit menu.
Navigate to your site's online community forum or member message board and look for a voucher code for sale. Be sure the ad indicates that the seller accepts Cash App.
Contact the seller and sort out the details of the voucher code sale.
Using CashApp, plug in your seller's Cash App address or username, and send over your money via the P2P network.
Once your seller receives payment, they will send you their voucher code via email, instant messenger, etc.
Return to your site's cashier page, and paste your voucher code into the requisite field. You may also select an optional sport betting bonus at this time.
Deposits via the voucher-CashApp method usually take an hour or two, as they're dependent on how quickly the seller answers your request. However, once the Cash App transfer is initiated, the process is instantaneous, and sellers are required to send buyers their voucher codes immediately upon receipt of funds.
Voucher deposits process in just a few seconds and come with no added fees.
How To Use Cash App With Bovada MatchPay Deposits
MatchPay sports betting deposits are currently only available at Bovada Sportsbook. However, as this is a third-party service not owned by Bovada, it's likely that many other sports betting sites will get on board sooner or later.
MatchPay effectively works the same way as gambling vouchers, allowing site members to use otherwise unaccepted P2P platforms such as Cash App to make betting deposits. However, unlike vouchers, there's no need to search for voucher codes, contact fellow site members, coordinate transfers to private sellers, etc. Instead, MatchPay handles all this for you.
At Bovada, here's how to get started making sports betting deposits with MatchPay:
Sign up at Bovada by following any link on this page.
Enter in all relevant personal information as required, using your real, verifiable data.
Select the MatchPay deposit option.
A new window will open, prompting you to create a MatchPay Trader account. All you need is an active email address and phone number, and you're good to go. Be sure to link your Cash App account to your MatchPay account.
Back at Bovada's MatchPay deposit form, enter in the amount of money you'd like to deposit. Be sure to select an optional bonus at this time, if you wish.
MatchPay automatically matches you with a MatchPay Trader looking to sell their account balance, and it kicks off the transaction using Cash App.
Verify the transfer within your mobile Cash App application, and that's all there is to it. Your legal online sports betting account will be credited immediately.
The beauty of the Cash App-MatchPay system is that the process removes all the rigmarole of vouchers from the equation. Instead of going through several time-consuming steps, MatchPay automatically handles pairing, and the service oversees the entire transaction.
As such, MatchPay Cash App deposits are faster than voucher Cash App deposits, though they do come with lower deposit limits ($1000 instead of $3000), which is a tradeoff some bettors should be aware of.
How To Use Cash App With Bitcoin Deposits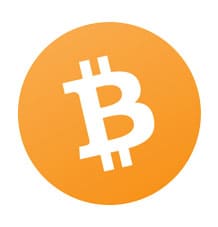 Cash App is the only US-friendly P2P service that supports Bitcoin, which means you can now use Cash App to facilitate quick, easy Bitcoin betting.
This allows you to bypass lengthy crypto exchange wait times, and since Cash App already features a dedicated BTC wallet, you don't have to set one of those up, either. Even better, all the fastest payout online sportsbooks accept BTC, which expands your options considerably.
To make a Cash App Bitcoin sports betting deposit, follow these steps:
Register for free at any reputable online sportsbook by visiting any link on this page and clicking/tapping the "Join" or "Sign Up" tab.
Enter in all personal information as required by the operator, being sure to use your real, verifiable data.
Select Bitcoin from the deposit menu and copy down your site's Bitcoin sending address.
Open Cash App and navigate to the Bitcoin tab. Select the amount of BTC you wish to transfer to your sportsbook and enter the above BTC address into the "Send" field.
Submit the form, and your account will be credited in 30-60 minutes.
While Cash App allows BTC gambling deposits, no other cryptocurrencies are currently supported by the service. If you'd like to make Litecoin betting deposits, Ethereum gambling deposits, or use other popular altcoins like Chainlink, Ripple, Stellar, USD Coin, or Dogecoin, you'll have to purchase and transfer those assets from traditional crypto exchanges.
Benefits Of Betting With Cash App Deposits
The benefits of using Cash App via sports betting vouchers, MatchPay (Bovada only), and/or Bitcoin are fairly straightforward. The biggest of these, of course, is that you can actually use Cash App to fund your online gambling hobby! That's never been possible before, and for millions of users, it promises to make betting on sports that much more convenient.
The only real drawback of bet funding with Cash App is that, right now, the only top-rated Internet sportsbook to make use of vouchers and MatchPay is Bovada LV. Of course, all the best books accept Bitcoin, which means you can use the Cash App-Bitcoin process to load up your account with any provider. See our Bovada sports betting review to learn about all the features America's top online sportsbook offers.
But Bitcoin notwithstanding, Bovada is one of the very best betting sites in the industry, and sports bettors know that line shopping between multiple sites is the best edge they can get. In other words, you probably already have a Bovada account, and if you don't, you should definitely sign up ASAP.
Nevertheless, whenever you use Cash App to load up your sportsbook bankroll, you can expect the following perks:
Use your existing Cash App account
Same-day deposits allowing you to bet sports without missing out on valuable, time-sensitive betting lines
Voucher/MatchPay deposit limits are appropriate for 99% of bettors
Bitcoin Cash App limits are great for all bettors, including high rollers
100% mobile-friendly and compatible with iPhone, iPad, Android, etc.
No added transaction fees for private member-to-member Cash App voucher transfers
No added transaction fees for Cash App MatchPay transfers
Minimal added fees for Cash App Bitcoin transfers (1-4%)
No added fees for voucher/MatchPay/Bitcoin deposits
Access to all standard online sports betting bonuses with vouchers/MatchPay
Access to enhanced betting bonuses with Bitcoin deposits
Same-day payouts guaranteed for Bitcoin Cash App withdrawals
Same-day payouts for Cash App voucher code sellers and MatchPay Traders*
*Same-day payouts are not always going to be guaranteed when using sports betting vouchers or the MatchPay system with CashApp. This is because such transactions require demand from other site members. However, we've found that vouchers yield same-day payouts about 75% of the time, while MatchPay yields same-day payouts approximately 90% of the time.
Cash App Online Sportsbook Bonuses
Every reputable online sportsbook has a selection of sports betting deposit bonuses for new members and returning members to choose from. These are available when depositing via the voucher-Cash App method or the MatchPay Cash App method, as well as any other method.
That said, if you deposit with CashApp using vouchers or MatchPay, you'll only be eligible for your site's standard bonus offers. If you want enhanced sign-up bonuses and account reload bonuses, you can only claim those when you deposit with Bitcoin using your Cash App Bitcoin wallet.
Crypto bonuses typically increase your deposit match rate by 2-3 times that of normal bonuses. These boosted bonuses and sports betting promos are the main reasons why so many online gamblers prefer to use crypto to bet sports online.
Regardless of how you deposit and the amount of bonus money you get, all sportsbook promotions come with rollover requirements. Luckily, at the best sites, these rollover rates are minimal, usually just 5-15X. That's why we always recommend accepting any bonus offered.
Cash App Sports Betting Payouts
Claiming payouts with Cash App at your sports betting site of choice is actually an easier process than depositing, whether you use vouchers, MatchPay, or BTC. That's because you've already been through the procedure before as a depositor, setting the table for the payout process.
Cash App Voucher Withdrawals
For voucher withdrawals using Cash App, simply select the voucher option from your site's cashier page, enter in the amount of your betting balance you wish to withdraw, and submit the ticket. Your sportsbook will email you your voucher code, which you can then post for sale online via your site's community boards. Once a seller contacts you and sends payment, release your voucher code to them. That's all there is to it.
Cash App MatchPay Withdrawals
For MatchPay withdrawals using Cash App, simply select the MatchPay option from the sportsbook cashier and enter in the amount of your account balance you'd like to pull out. MatchPay will then automatically find a buyer, and once that's done, you'll get paid directly to your Cash App account.
Cash App Bitcoin Withdrawals
To claim a Bitcoin payout with Cash App, simply visit your site's cashier, select the Bitcoin option from the crypto menu, open your Cash App application, and copy down your Cash App BTC receiving address. Paste this into the relevant field at your sportsbook site, enter in the amount you wish to withdraw, and submit your request. Once approved, Bitcoin withdrawals take only 30-60 minutes to show up in your Bitcoin Cash App wallet.
Cash App Mobile Sports Betting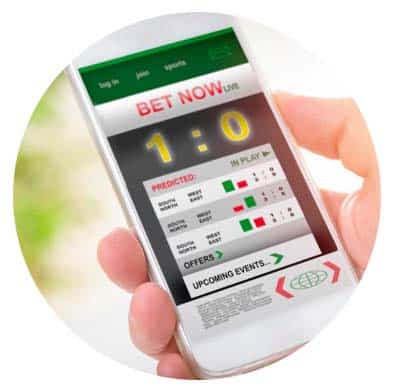 Mobile betting is the most popular way to bet sports online, as it allows you to easily bet anytime, anyplace. There's also no geofencing when betting via legal offshore sportsbooks, which is a big difference between the overseas betting market and the betting market in US states with legal domestic sports gambling.
All the sites that support Cash App via vouchers/MatchPay/Bitcoin offer full mobile suites with no app downloads or updates required. There's nothing to install – Just visit your favorite sportsbook provider using any up-to-date web browser on your smartphone or tablet, and you'll get the entire betting menu in the palm of your hand.
Whether you prefer iPhone sports betting, iPad sports betting, or Android sports betting, the best online bookmakers all use dynamic design that fits every size of screen for an app-like experience with no strings attached. And because you can use Cash App on the very same device with which you bet sports, every aspect of the process is that much simpler.
Legal Cash App Sports Betting FAQs
Disclaimer: Cash App is a third-party P2P payment processor and eWallet service. Cash App does not endorse this site or any online sports betting site in any way. This page is for informational purposes only.