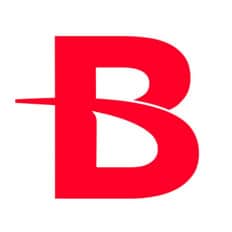 BetOnline Sportsbook Rating
Betonline is one of the largest online sports betting sites in the world and has earned a top spot among our list of legal sportsbook reviews. Over the years they have built up a solid reputation with our review staff as a trustworthy and legitimate operator. BetOnline and their sister site SportsBetting (AG) both operate out of the legal gaming jurisdiction of Panama and can legally accept US players over the web via their offshore location.
In the below review, our experts comb through all of the functions we deem essential to a successful online sports betting operation and weigh in with our take on how BetOnline stacks up against their competition.
BetOnline Sportsbook Overview
The BetOnline gambling group has been a privately held company since 2004, although their website touts that they have been involved in gambling since around 1991. The company is headquartered in Panama City, Panama, where they're fully licensed and regulated.
Sure, BetOnline receives loads of traffic from online sports gamblers, but our staff also routinely visits their online sportsbook when shopping the odds for the best payouts. They cater to a very large audience and have developed a strong reputation worldwide.
BetOnline has become one of the largest three books on the web because not only do they continuously keep up with the latest betting lines, they're also always on the hunt for new categories to include among their wagering options.
How has BetOnline managed to do this? We cover each aspect of their sportsbook in detail below.
Our staff is made up of sports betting enthusiasts that seek out the top online sportsbooks in existence. Why? Because we've got skin in the game, and place bets on sports, politics, and entertainment ourselves.
We offer BetOnline as a top online sportsbook because we are customers, and always check their betting lines before deciding where to ultimately place our wagers.
We don't bet with them every time, and we don't advise that others do either. What we do suggest is that BetOnline is one of the sites that all serious online sports bettors should belong to.
We've collectively been betting on sports for decades, and when we say that BetOnline is one of the best, we say that because we would not hesitate to place a bet on sports with them ourselves – in fact, we demand it.
Industry Longevity & Growing Membership
One Of The Top 3 Offshore Sportsbook Sites In Nearly Every Category
Exclusive Entertainment Betting Odds
Allows For Members To Join At 18 Years Of Age
Easy To Use Web Design
BetOnline Sports Betting Options
As we mentioned above, you can find point spreads, over-under lines and moneylines with all the popular sports on the site. But then you can get into prop betting and live betting, where you'll be betting in real-time along with the action as it plays out. And using baseball as a quick example: You won't just have a few choice games from which to choose if you want to bet live.
You'll actually get the same sort of live options for every game that's being played. You can also click on the live betting feature and check out the live events that are coming up. For instance, you can see when the football events are coming up, or other sports. So you can schedule your live bets and get in there and really leverage your action minute by minute.
When it comes to the types of sports on which you can bet, you have baseball, basketball, boxing, celebrity boxing, football, hockey, soccer, tennis, auto racing, boxing, cricket, horse racing, darts, golf, martial arts, rugby, lacrosse, Olympic action, snooker, softball, and all sorts of futures and props. We're impartial here and aren't out to toot anyone's horn, but BetOnline certainly provides a wide range of betting options and types.
BetOnline's User Interface
BetOnline recently performed a complete facelift to their website, but have still kept their old format available to members who prefer that look. We prefer the old look as well, and hope that BetOnline continues to allow both versions.
We've just become accustomed to layout of the older UI, but new members will likely adhere easily to the new format. Both versions feature the same easy to navigate betting odds located along a pane on the left side of the page.
Some online sportsbooks will often shift their categories around, or worse, remove them altogether when the sports is out of season.
BetOnline keeps their hierarchy intact so that patrons can quickly find the betting odds that they are interested in with minimal searching. It may not sound like much, but it only takes one occurrence of having to hunt for betting lines to realize the importance of this feature.
Leaving these categories year-round also gives confidence to bettors that they will indeed feature those categories again in the future.
BetOnline Deposit Options
BetOnline offers a robust selection of reliable online sports betting deposit methods and support more types of cryptocurrencies than any of its competitors!
For deposits, several popular credit cards such as Mastercard, American Express, Visa, and Discover can be used. BetOnline deposits can also be made with the US Dollar using cashier's checks, money orders, bank wires, the RIA money transfer service, or e-Checks.
Our personal favorite – the cream of the crop for BetOnline deposits and withdrawals – is Bitcoin (BTC) and other crypto options. BetOnline prefers crypto and so do we. Why? Crypto gambling transactions are fast, guaranteed, come with the best BetOnline deposit match bonuses, and allow for same-day payouts.
BetOnline's cryptocurrency withdrawal portfolio includes Bitcoin, Stellar, Litecoin, Ethereum, Cardano, Solana, Bitcoin Cash, USD Coin, Chainlink, Dogecoin, Tether, and Ripple. For those of you who are new to using cryptocurrency to fund your online sports betting accounts, we have a guide to help you through the process. Visit our page that explains "How To Use Cryptocurrency to Bet on Sports" for more information.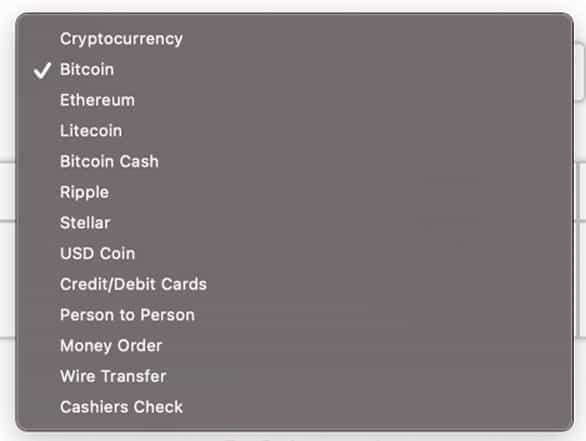 Quickly Buy Crypto For BetOnline Deposits
If you want to deposit using cryptocurrency at BetOnline but have never purchased crypto before, you will have to go through a 5-10 waiting period before you can send new crypto off-platform when using regular commercial cryptocurrency exchanges. When you want to bet on tonight's game or this weekend's contest, that's no good. To get crypto faster, you have four general options:
BetOnline Payouts
As a crypto-friendly sportsbook, BetOnline also supports payouts using cryptocurrency. Transactions are free every single time you want to cash out with Bitcoin, Cardano, Solana, Ethereum, Dogecoin, or other popular altcoins that they accept (see above).
The only option for a same-day payout at BetOnline is by withdrawing funds using cryptocurrency. You'll receive your winnings usually somewhere between 5 minutes and 2 hours depending on how busy the blockchain is for the specific crypto you are using. When requesting a BetOnline withdrawal, speed is of the essence, and cryptocurrency delivers the absolute fastest sports betting transactions available today.
BetOnline withdrawal policies for using traditional payout options limit members to bank wire transfers, ACH withdrawals, money orders, and checks by courier. These methods for USD BetOnline withdrawals all require between 3 and 15 days to process depending on which method you opt for and typically carry high transaction fees.
For banking options, our staff's BetOnline payout reviews average above a 9.5 out of 10 here at SportsBetting.Legal. They support more crypto altcoins than the average sportsbook, leaving bettors with a nice selection of same-day payout opportunities. They also do a great job at predicting what the latest and most in-demand crypto banking options will be and integrate them into their banking suite.
The only "miss" when it comes to BetOnline's banking suite is that the site doesn't yet offer any P2P-friendly services similar to Bovada's voucher and MatchPay solutions. Luckily, these are almost certainly in the works as we speak!
To see how BetOnline's payout and deposit options stack up to other legal sportsbooks, see our sportsbook banking comparison guide.
Betting Limits At BetOnline
Some online sportsbooks draw a line in the sand and cap all bets at that number. BetOnline does indeed feature betting limits, but it varies from sport to sport depending on popularity.
For instance, eSports betting features a maximum wager of $100, while some aspects of wagering on NFL games allow for bets of up to $20,000.
These maximum betting limits at BetOnline can be exceeded by calling customer service and discussing the wager that you intend to make with them.
Is Betonline Legal in the US?
Yes, a player who chooses to play with an offshore is essentially betting on sports legally because the offshore sites aren't required to adhere to US law.  The gambling laws on the books actually speak more to operating a site as a business on US soil.  But they do not actually make the act of placing a wager illegal at all with the exception of 1 or 2 states.
Restricted States And Countries
The only restricted state is New Jersey, in addition to NJ BetOnline will not accept registrations from the following areas: Australia, Afghanistan, Central African Republic, the Democratic Republic of the Congo, Eritrea, France, Guinea-Bissau, Iran, Iraq, Lebanon, Libya, Mali, Malta, New Jersey, North Korea, Panama, Somalia, South Sudan, Sudan, and Yemen.
Offshore books typically offer sports betting bonuses that match a portion of member's deposit amounts. BetOnline's featured promo offer is a 50% bonus up to $1,000, and the rollover requirements are only 15X which is lower than many other sportsbook sites. This is the standard sports betting bonus that BetOnline offers year-round.
BetOnline's bonus offers are competitive with other major brands and are certainly worth considering any time an online sportsbook deposit is being made. Other current BetOnline bonus promos include:
100% First Time Crypto Bonus – Cryptocurrency deposits at BetOnline can be matched by 100% up to a thousand dollars on bonus cash if members enter the BetOnline bonus code of  CRYPTO100 at transaction time.
25% BetOnline LIFETIME Reload Bonus – USD reload deposits are eligible for a lifetime bonus offer of 25% at BetOnline. Users must enter the BetOnline bonus code LIFEBONUS while making their second or after deposit.
35% BetOnline Crypto LIFETIME Reload Bonus – BetOnline account holders that choose cryptocurrency when making follow-up deposits can enter the BetOnline bonus code of CRYPTO35 and receive a 35% match up to $350 for the life of the account.
NFL 100% Bonus + $25 NFL Bet: This 100% deposit bonus can be opted for by entering the BetOnline bonus code of NFL100, and includes a risk-free $25 bet on the opening game of the NFL season.
100% NCAAF Reload Bonus: The BetOnline bonus code TD2020 grants customers access to this 100% deposit match for betting on College Football.
5% Bitcoin Boost – By flipping the toggle in the deposit window, members can gain an extra 5% boost to the standard cryptocurrency promo. There is no bonus code entry required.
100% Casino Welcome Bonus – A max of $1,000 additional casino gambling dollars will be added to bankrolls to take to the online floor for slots, table games, blackjack, and more.
100% Poker Welcome Bonus – Poker gambling accounts can be increased by up to $1,000, with bonus dollars awarded in $5 increments based on total hands played.
*Most the BetOnline bonus offers above feature rollover or playthrough requirements that should be read through prior to accepting.
Layout and Ease of Use
Having seen hundreds of different sportsbooks, we can say in all confidence that BetOnline is one of the easiest to use, especially if you're a novice to this world. As soon as you load up the homepage, you have lines and sports staring you directly in the face. For instance, during football season, what we saw when clicking on the site were Friday's football lines, featuring a moneyline, an over-under line, and even a point spread.
Having three separate betting lines on football alone is a great sign, but what's even better is that the site is so easy to navigate. You see the main action of the day directly in the center of the site, but directly to the left are all the sports and lines that BetOnline is offering up. All you need to do is click on the tab and expand the offerings. The same holds true for whatever sport is in season.
You can also see the cashier tab right from the homepage so you can easily get your money into the site and check on your balance without having to chase down a few different pages. What you'll also see over to the right is a bet slip, which will tell you how much money you have available and on which events and lines you have placed your money.
For gamblers in the know who love to leverage and parlay their bets, this sort of accessible slip is a great feature to have so that you're always a step ahead in your betting. Overall, we'd give the layout and user interface a solid 9/10. The color scheme leaves something to be desired, but that's getting into quibbling. There's certainly nothing wrong with the actual features and interface of how the site's laid out.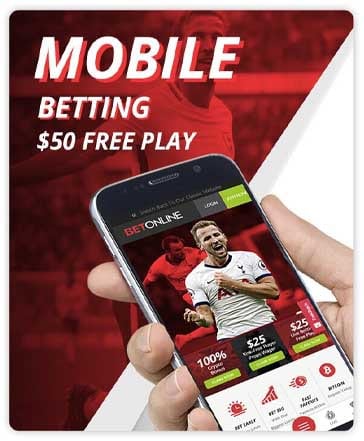 BetOnline Prop Builder Tool
In January 2018, BetOnline unveiled their new prop builder tool which allows users to customize their own wagers on player performance as opposed to simply betting on odds or line given by a sportsbook. It's as simple as picking one or multiple players, select how you think they will perform, and BetOnline will give you the odds of what you selected in real-time.
The more likely something is to happen, the less the payout will be, and the less likely something is to happen, the better the payout will be and it's all displayed instantly. Overall, BetOnline Player Props is a good tool for anyone wanting more freedom and more options when betting on player performance.
BetOnline Summary
Overall, we're tagging BetOnline with a 4.6/5. There are many reasons for this, and it all really starts as soon as you log onto the site. The layout and interface is incredibly user-friendly, and even a novice gambler can figure out how to operate things in only a few seconds. It's a very intuitive set-up that makes it very easy to gamble.
There's also a whole lot of sports on which you can bet, and all sorts of lines from which you can choose; and if you want to get to the prop bets or the live betting section, there are all sorts of options to keep you busy. So no matter what sort of sport you like or what sort of style, you're going to find something that you'll appreciate.
The same holds true with banking options. Bitcoin is the king in this day and age, but you can find a ton of different payment and withdrawal options, so no matter where you're at in the US, you'll be able to get your money in and out without charge and in an instant.
The only real negative we encountered when vetting BetOnline was that they occasionally charge a fee on certain deposit options like credit cards. I'm not crazy about paying extra just to deposit funds that I will likely lose, but other than that they are rock solid and are easily one of the best sites around to both US and international players alike.