West Virginia Sports Betting – Bet On Sports Legally In WV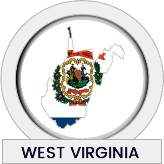 West Virginia sports revolves around one team—the University of West Virginia Mountaineers. There are no major professional sports franchises in the state, but that does not limit the potential West Virginia sports betting options. Residents can find betting lines on all their favorite teams—local, out of state and even abroad—at domestic state-licensed sportsbooks on state-licensed online betting apps, or at licensed offshore sportsbooks.
West Virginia is one of the many states with legal sports betting options. These multiple online betting destinations present a viable opportunity for WV residents to place bets online in a safe and legal manner.
These destinations are designed to emulate the betting experience found in a brick-and-mortar Las Vegas sportsbooks but come with a few additional perks. This page was made specifically for West Virginia bettors and has everything you need to know to get started with sports betting. You will learn about the laws in place, online sportsbooks accepting WV residents, and more.
Is Sports Betting Legal In West Virginia?
Federal Laws In Play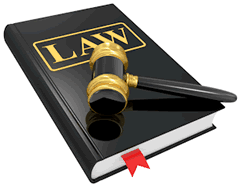 When discussing sports betting in the United States, you must pay attention to 3 major federal gambling laws. These are the Paspa Act, the Federal Wire Act and the Unlawful Internet Gambling Enforcement Act (UIGEA). Each law is aimed at a different aspect of sports gambling, so all must be factored into consideration when betting.
The Professional and Amateur Sports Protection Act was a long-standing federal ban on betting forms regulated by the state until 2018 when the Supreme Court ruled that the PASPA act violated the constitution. This decision opened the door for states to enact laws to allow domestic sports betting. West Virginia was one of the first few states to legalize domestic sports betting in 2018.
The Federal Wire Act originally applied to wire transmission betting. As technology developed, it was expanded to include internet gambling. The US Department of Justice ruled in 2011 that the law only applies to domestic online sports wagering, meaning no US-based online sportsbook can be operational. It was later reinterpreted to apply to all domestic gambling businesses to prevent them from sending or receiving wager information, data, and bets across state lines.
The Unlawful Internet Gambling Enforcement Act handles the financial sector. It oversees banks and financial institutions and how they process transactions from online gambling sources. It was passed in 2006 as a counteractive measure on illegal gambling and money laundering.
Together, these 3 USA gambling laws have shaped the legal framework of sports gambling in the United States of America. Offshore betting is considered legal since these sportsbooks are licensed and regulated outside of US jurisdiction. There is also no mention of offshore sportsbooks anywhere within the language of these laws.
State Laws That Affect Sports Betting In WV
West Virginia does not have any state laws regarding licensed offshore sports wagering. As long as the sportsbook is legally sanctioned outside the US, it is considered legal in the eyes of the state government. WV is part of the 48/50 states allowing betting through licensed offshore sites.
Since no state laws in WV block licensed offshore wagering sites most Americans participate in legal US sports betting via the use of offshore sportsbooks.
West Virginia launched domestic state-based and licensed sports betting in September of 2018. In the first week, the Hollywood Casino sportsbook in Charleston, WV, collected $320,000 in taxable income, other casinos are expected to launch a sportsbook soon. WV estimates $5.5 million in revenue from sports betting in the first fiscal year, and more soon after its launch of online betting options.
 Best Sportsbooks That Are Legally Licensed To Accept West Virginia Residents

Our team of online gambling industry insiders has put together a list of the best available sportsbooks accepting West Virginia residents. When screening potential sportsbook recommendations, we look for certain items like legal licensing, proper regulatory standards, betting line selection, wagering type variance, stringent security protocols, reliable customer service, bonus, promotional incentives, accommodating banking options for US players, and mobile/live betting capabilities.
If you are still seeking more information about online sportsbooks or the brands listed below visit our US sportsbook reviews page for further information.

Sports Betting In Morgantown, WV
Morgantown is the epicenter of local sports in West Virginia. The University of West Virginia Mountaineers play in the Big 12 Conference and are one of the better teams in the division. West Virginia is often nationally ranked in the AP Poll, though they typically never reach the CFP.
In any case, they are a strong team in their division and a favorable matchup each week. You can find Mountaineer betting lines via any of our recommended offshore betting sites.
Sports Betting In Charleston,  WV
There are no local Charleston sporting teams but residents are allowed to wager on their favorite WV team or any other with the use of offshore or domestic sportsbooks. Online you can bet on the Mountaineers or any other college football team as well as professional sports.
Frequently Asked Questions About Sports Betting In West Virginia
How Do I Know These Offshore Sportsbooks Are Legitimate?
Reputable offshore sportsbooks will have their licensing credentials readily available somewhere on the site. Look for an icon in the footer section of the site that will redirect you to their licensing information. All of our recommended sites are legally licensed, but bettors are encouraged to look for themselves.
What Sports Are Available For Betting?
Popular betting categories include football, basketball, baseball, hockey, soccer, golf, racing, boxing, MMA, tennis and more.
Can I Bet On Teams Outside Of West Virginia?
Yes. These sites do not limit your betting options to teams within your state. You can bet on teams in the NFL, NBA, NHL, MLB, and NCAA. You can also find betting lines on international teams.
How Can I Fund My Sportsbook Account?
Our research indicates that the most common USA friendly deposit options are credit/debit cards, wire transfers, prepaid options, and cryptocurrencies. Minimum and maximum deposit levels apply to each method. Deposited funds should be available within 24 hours.
Are There Domestic Online Sports Betting Options?
Yes, In January of 2019, West Virginia launched a mobile sports betting app. While the service is still new it offers residents the option of betting on sports from anywhere within the state. WV is known to be mountainous with many rural areas not close to physical casinos, so the mobile app should boost revenue for the state.