West Virginia Sports Betting – How To Bet On Sports Legally In WV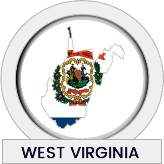 Online Sports Betting In West Virginia Via Offshore & Domestic Sportsbooks
In-Person Sports Betting In West Virginia Is Legal
All Forms Of Sportsbooks Are Available To West Virginia Bettors
West Virginia sports betting was one of the early players in the game. As the fifth state in the US to launch state-regulated sports betting, it is clear WV was anxious for the opportunity. There are currently five local sportsbooks accepting bets in West Virginia.
Online and mobile sports betting are also legal in West Virginia, and both are operational. At first, one provider briefly launched an online sportsbook in 2018, however, ties were severed with the provider and a replacement took several months to materialize (DraftKings). Online sports betting in WV launched in August 2019.
In addition, West Virginia is among those states with no laws against online sports betting at sportsbooks that are legally operating outside of the United States. Residents get the best of both worlds with access to state-licensed sportsbooks and reputable offshore online sportsbooks.
Is Sports Betting Legal In West Virginia?
West Virginia passed a bill to legalize state-regulated sports betting in March of 2018 (SB415). This legislation was passed prior to PASPA's repeal in anticipation of a favorable outcome to New Jersey's Supreme Court case challenging the federal ban on US sports betting.
Their gamble paid off and allowed them to be among the first handful of states to launch domestic sportsbooks. Brick and mortar and online sportsbooks are legal in WV, as well as mobile betting apps.  There are five sportsbooks operating within the state's borders.
There are no state gambling laws that prohibit online sports betting through offshore sportsbooks that are legally operating outside of the US.  Therefore, WV residents can legally access online sportsbooks, such as the ones listed on this site, without violating any state or federal laws.
West Virginia Sports Betting Bills
West Virginia recently killed legislation that would expand sportsbook privileges to non-casino entities in the state. SB603 sought to extend domestic licensing for remote sportsbooks and online casinos to anyone who is interested. This bill is extremely interesting considering the already lenient betting laws in West Virginia. Although it wasn't passed, that doesn't rule out future discussions on the matter.
Should the state present any additional WV sports gambling legislation relevant to its sports betting industry, we will update this page and track the progress of the bill through our state sports betting legislation tracker.
Best Sports Betting Sites In West Virginia
Here we've included our top recommendations for the most trusted, secure, and enjoyable online sportsbooks that welcome bettors from West Virginia. We have not only vetted them ourselves but are also registered bettors at each of these sites as well. We don't recommend any sportsbooks that we ourselves are not willing to place bets at.
If you are still seeking more information about online sportsbooks or the brands listed below visit our US sportsbook reviews page for further information.
West Virginia Sports Betting Details
Legal Sports Betting: In-state, Offshore
Minimum Sports Betting Age: 21 years old
Land-Based: Five Locations
Online: In-state, Offshore
Mobile: In-state, Offshore
In-Play:  In-state, Offshore
State Sportsbook Revenue: $4,407,576
Eligible Operators:  Hollywood Casino, The Greenbrier, Mountaineer Casino, Mardi Gras, Wheeling Island
Commission: West Virginia Lottery Commission
Licensing Fee: $100K application fee, renewable every 5 years
Tax Rate: 10%
Tax-Funded: TBD
How To Bet On The NBA Playoffs In West Virginia
We've compiled a list of the top NBA Playoffs betting sites above for West Virginia gamblers and rank them over state-regulated options for a number of reasons.
For starters, these NBA betting sites list thousands of prop bets between them, and also allow WV-based members to upload their deposits using cryptocurrencies like Bitcoin, Cardano, Ethereum, Tether, and other popular altcoins.
What You Can Bet On in West Virginia:
In-state sports betting allows betting on all professional and college sports and teams through straight bets, parlays, match-ups, futures, props, and in-play betting.  Offshore sportsbooks allow the same, with a little bit longer range of wagering options available, including prop bets.
What You Can't Bet On in West Virginia:
No notable restrictions at in-state sportsbooks and offshore sportsbooks to impose any restrictions on the sports, teams, leagues or wagering options available to WV bettors.
Where Can I Bet On Sports In West Virginia?
West Virginia sports fans can bet on sports at any of the state's local sportsbooks, through the state's online and mobile apps, or through any of the online sportsbooks that are operating legally outside of US borders.
Sportsbooks Located in West Virginia
Hollywood Casino at Charles Town - Operated by Draftkings
The Greenbrier - Operated by FanDuel
The Mountaineer Casino - Operated by William Hill
Mardi Gras Casino - IGT
Wheeling Island - IGT
Biggest Cities For Sports Betting In West Virginia
Sports Betting In Morgantown, WV
Morgantown is the epicenter of local sports in West Virginia. The University of West Virginia Mountaineers play in the Big 12 Conference and are one of the better teams in the division. West Virginia is often nationally ranked in the AP Poll, though they typically never reach the CFP.
In any case, they are a strong team in their division and a favorable matchup each week. You can find Mountaineer betting lines via any of our recommended offshore betting sites.
Sports Betting In Charleston,  WV
There are no local Charleston sporting teams but residents are allowed to wager on their favorite WV team or any other with the use of offshore or domestic sportsbooks. Online you can bet on the Mountaineers or any other college football team as well as professional sports.
---
Legal West Virginia Sports Betting FAQs
Will I get arrested for betting on sports in West Virginia?
Considering that the state has launched domestic sportsbooks and does not prohibit offshore sports betting, there is no reason to engage in illegal betting activities in West Virginia. In most cases, when illegal gambling takes place, those who are accepting the best are the one arrested, not the bettors themselves. However, aligning yourself with illegal betting action could place you in a questionable situation.
How To Bet on March Madness In West Virginia
WV sports betting features all available domestic and offshore options, but we recommend international West Virginia March Madness sportsbook sites the most because they offer propositions that in-state locations cannot compete with.
March Madness prop bets that cover all aspects of the broadcast can be bet on at our top West Virginia college basketball betting sites using cryptocurrencies like Bitcoin, Ethereum, and other popular altcoins. Click through to each of the online March Madness Tournament betting sites in the table above to see which one caters to your needs the most.
Are mobile sports betting apps legal in West Virginia?
Yes, they are, both at a state level and through offshore sportsbooks. Mobile sportsbook apps are also legally available from the sports betting sites you see listed on this page.
What teams can I bet on in West Virginia?
There are no restrictions from in-state sportsbooks or from offshore sportsbooks concerning which teams you can place bets on.  This includes access to domestic and international teams and leagues.
Are there any local sportsbooks in West Virginia?
Yes, there are five brick-and-mortar sportsbooks operating in the state (see their location information above), three of which also offer online betting apps.
What is the legal minimum sports betting age in West Virginia?
The state has established the legal minimum betting age in WV as 21. All domestic sportsbooks adhere to this regulation. The online sportsbooks in this guide do accept bettors who are 18 and over, but they expect individuals to adhere to the applicable gambling age laws for their state.
Who regulates sports betting in West Virginia?
The West Virginia Lottery Commission is responsible for regulatory oversight of the sports betting industry in the state as well as licensing.
---
West Virginia Legislative Resources
West Virginia Gambling Resources
The following list contains some resources for anyone struggling with compulsive gambling in West Virginia.