Legal NPB Betting – Guide to Betting on Nippon Professional Baseball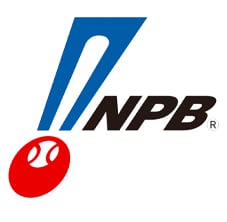 With the resurgence in baseball popularity in the US and abroad, it's no surprise that Japan's top competitive league – Nippon Professional Baseball (NPB) – is gaining notoriety on the boards at offshore sports betting sites. As a result, it's now possible to quickly and easily wager on this sport during its nearly seven-month season, even for bettors located half a world away.
While Major League Baseball betting remains the top draw for the sport in gambling circles, the NPB is considered the pinnacle of international baseball, with better competition than even the MLB's AAA affiliates.
As a result, many top-tier players eventually come to the US from the NPB, while former US players often make their way to play in Japan at the ends of their careers. If you wish to learn more about the NPB and how to wager on the league, our Japanese baseball betting guide covers all the bases.
NPB 2020 Opening Day was held on Friday, June 19, 2020, as it was delayed due to the coronavirus lockdowns in Japan.
Is It Legal To Bet On NPB Baseball?
If you live in the US (or most other countries abroad), it is legal to bet on NPB baseball provided you use a licensed and/or regulated offshore sports betting site. Though domestic American books are growing in number of late, these don't offer much NPB action, but overseas books have been covering Japanese baseball for many years now.
Please note that while all major NPB betting sites accept US players aged 18 and up, residents from Washington are precluded by local betting laws from joining. However, despite blanket online gambling bans, the law is seemingly unenforced, and we've never heard of any WA resident getting into legal hot water over online baseball betting (or any other gambling type).
Best Sites for Japanese Baseball Betting
2022 NPB Betting Odds
There are currently plenty of betting odds posted for the 2022 Nippon Professional Baseball season. You can get a host of Central League title odds, Pacific League title odds, and Japan Series championship odds at all the top offshore sports betting sites, and you can also wager on every game of the regular season.
The NPB season had its opening day on June 19, delayed from its typical start window due to the coronavirus outbreak. Nevertheless, as soon as the players took the field, legal online sportsbooks started posting daily betting odds for all the Japanese baseball players and teams.
What Is The NPB?
Nippon Professional Baseball, or NPB, is the highest level of pro baseball in Japan, and it's widely regarded as the highest level of the sport outside of the US' MLB. In fact, most Major League scouts refer to the NPB as "AAAA" baseball, putting it one tier ahead of the American-based AAA Minor League level. As a result, the NPB is a hotbed of talent for the American game, and over the last generation, a number of major MLB stars have emerged from Japan.
NPB League Structure And Teams
Nippon Professional Baseball is comprised of two leagues: the Central League and the Pacific League. Both leagues have six teams (though there is a governmental proposal to add four new teams to NPB), and the seasons are 146 games in length (with 73 home and away games).
The Central League is akin to the MLB's National League, as it has no designated hitters, while the Pacific League is like the American League, fully utilizing the DH position. The Central League and Pacific League playoffs are dubbed the Climax Series, with the top three teams in both leagues making the postseason.
The winners of each Climax Series go on to play one another in the Japan Series, which is the NPB championship and equivalent to the MLB's World Series. The Japan Series is contested in a best-of-seven format, but because games 1-7 can end in ties, it is possible for the Japan Series to last for eight or more games.
The 12 teams in the NPB are the following:
Central League
Chunichi Dragons
Hanshin Tigers
Hiroshima Toyo Carp
Tokyo Yakult Swallows
Yokohama DeNA BayStars
Yomiuri Giants
Pacific League
Chiba Lotte Marines
Fukuoka SoftBank Hawks
Hokkaido Nippon-Ham Fighters
Orix Buffaloes
Saitama Seibu Lions
Tohoku Rakuten Golden Eagles
How Is The NPB Different Than The MLB?
While the game's rules are mostly similar to Major League Baseball's, there are a few key differences in Nippon Professional Baseball to be aware of as a bettor and fan. These include the following:
Smaller, tighter-wound baseball
Smaller strike zone on inside half of plate
Smaller playing fields
Games can end in ties (after 12 innings)
6-man starting rotations (as opposed to 5-man rotations in MLB)
28-player roster (with three scratches per game)
Shorter regular season
When Is The NPB Season?
The Nippon Professional Baseball season is nominally 146 games in length (this is variable based on weather, rankings, etc., as in the American game), and it takes place over roughly six months from late March/April to October. The NPB season generally aligns with the MLB season.
Update: Due to the Wuhan coronavirus outbreak, the NPB's 2020 season was delayed from its typical start time to June 19. The league reduced each team's schedule to 120 games in order to fit into the shortened window, and the regular season is slated to end on November 7. 
2020 NPB Season
The 2020 Nippon Professional Baseball Season was originally scheduled to begin on March 20 and consist of 143 regular season games. However, because of delays due to coronavirus, the league's opening day was moved to June 19, 2020.
Due to the loss of nearly three months, it is remarkable that the NPB's 2020 schedule will feature 120 games. This is possible because the 2020 Tokyo Olympics has been delayed, giving the NPB more time to complete its season with a fuller slate of contests.
The first post-COVID NPB games was held "behind closed doors." That is, they were contested in stadiums without fans or crowd noise, giving TV viewers the unprecedented ability to hear every snap of the leather and crack of the bat.
The 2020 Japanese baseball season is scheduled to end on November 7, and an abbreviated NPB Playoffs will then commence.
2020 NPB Playoff Format
Due to delays related to COVID-19, only three NPB teams will make the playoffs in 2020. The Pacific League will see its top two teams play in the Climax Series Final Stage (best-of-six, with the higher seed awarded a 1-0 game advantage), bypassing the First Stage altogether.
Meanwhile, the Central League will not host its Climax series at all, with the Central League winner advancing directly to the Japan Series championship. Under this format, the 2020 Japanese baseball playoffs should last about two weeks.
Nippon Professional Baseball Betting Types
The wagering types available for NPB betting are the same as those you'd get for standard baseball betting. These include the following basic bet varieties, all of which you should be familiar with before wagering on Nippon Professional Baseball:
Runline bet – Usually set at +/-1.5 runs, the runline is the baseball equivalent of a point spread bet. This is also known as a handicap or Asian handicap wager.
Straight bet (aka moneyline bet) – Pick the winner straight up at the advertised betting odds/prices.
Totals bet (aka over/under bet) – The sportsbook chooses a number representing the combined total runs to be scored between both teams. Pick whether they will score more or fewer runs.
Player prop bet – Wager on individual in-game statistical performances, like how many hits, home runs, or strikeouts a player will get in a given contest.
Team prop bet – Wager on team-based in-game statistical performances, like how many errors or hits a club will get in a given contest.
Futures bet – Bet on Central League and Pacific League Champions, Japan Series champions, and individual player award recipients.
NPB Betting Strategies
There are no special, unique betting strategies to use when wagering on NPB action. Since the league operates as a standard baseball league in most respects, it is represented as such by most legal online sports betting sites. For the most part, new bettors will want to simply keep the following bits of advice in the backs of their ball caps:
Consult recent win/loss records.
Consult recent ATS (Against The Spread) records.
Consult historical matchup records.
Note injuries, discipline issues, etc.
Note the weather, game time, venue, etc.
Don't chase losses.
Don't wager more than you can afford to lose.
Beginners should stick to straight bets, not parlays.
Avoid the sabermetrics rabbit hole (i.e. don't overanalyze).
Bet with your head, not your heart.
Notable NPB Players
Sadaharu Oh – Sadaharu Oh is considered the greatest Japanese baseball player of all time, hitting 868 HR and knocking in 2170 RBI over his career (both all-time NPB records). He is a legend on the scale of America's Babe Ruth in terms of league history and lore, and he has the most pro baseball HRs of any player in any league(s).
Ichiro Suzuki – Ichiro is the only other player that many will argue is the greatest Japanese talent in history. Ichiro had a stellar career in the NPB with the Orix Blue Wave, batting .353 over nine seasons and then .311 in the Majors over 18 years. Despite an abbreviated MLB career, Ichiro racked up 3089 hits in the US. Added to his 1278 hits in Japan, he is the all-time hits leader in professional baseball with 4367 (111 more than Pete Rose's 4256).
Hideo Nomo – Hideo Nomo was the first top-level Japanese-born player to play in Major League Baseball, making history when he signed with the Los Angeles Dodgers in 1995. Nomo was known for his staggered, twisted delivery. Nomo went 78-46 with 1204 Ks and a 3.15 ERA in the NPB, and his MLB career record stands at 123-109 with 1918 Ks and a 4.24 ERA. Nomo is credited with opening the door for the modern model of Japanese player signings in the United States' MLB.
Masahiro Tanaka – The premier ace on the New York Yankees' 2010-era pitching staff, Masahiro Tanaka started his career in the NPB, amassing a record of 99-35 (2.30 ERA, 1238 Ks). His current MLB record is sitting at 75-43 (3.75 ERA, 947 K), and being in his early 30s, he has several years left in the tank.
Hideki Matsui – Another NYY star, Hideki Matsui was a slugger in the NPB, with a .304 batting average, 332 HR, and 889 RBI. In the MLB, Matsui batted .282, had 175 HR, and 760 RBI. In 19 years of professional baseball, Matsui mashed 507 HR, and he earned World Series MVP honors in 2009.
Shohei Ohtani – Shohei Ohtani is the newest Japanese sensation to hit the US after being acquired by the Los Angeles Angels in 2018. Nicknamed "Sho Time," Ohtani is both an ace pitcher and gifted slugger at the plate, with many calling him the modern-day Babe Ruth. In the NPB as a pitcher, Ohtani went 42-15 with a 2.52 ERA and 624 Ks. As a hitter, he had a .288 average, 48 HR, and 166 RBI. Though hampered by limited play time and injury in the US, Ohtani has already proven himself to be a force both on the mound and in the box, and he has a bright future in the Majors.
Notable NPB Teams:  
First NPB Champion: Mainichi Orions (Pacific League, 1950)
Most NPB Championships: Yomiuri Giants, 22
Most Central League Titles: Yomiuri Giants, 46
Most Pacific League Titles: Seibu Lions, 23
NPB Stats And Facts:
Career HR leader: Sadaharu Oh, 868 (1959-1980)
Career hits leader: Isao Harimoto, 3085 (1959-1981)
Career RBI leader: Sadaharu Oh, 2170 (1959-1980)
Career BA leader: Norichikia Aoki, .328 (2004-2011, 2018-present)
Career stolen bases leader: Yutaka Fukumoto, 1065 (1969-1988)
Career wins leader: Masaichi Kaneda, 400 (1950-1969)
Career ERA leader: Hideo Fujimoto, 1.90 (1942-1955)
Career strikeout leader: Masaichi Kaneda, 4490 (1950-1969)
Career saves leader: Hitoki Iwase, 407 (1999-2018)
Most HR in a single season: Wladimir Balentien, 60 (2013)
Most hits in a single season: Shogo Akiyama, 216 (2015)
Most RBI in a single season: Makoto Kozuru, 161 (1950)
Highest single season BA: Randy Bass, .389 (1986)
Most single season stolen bases: Yutaka Fukumoto, 106 (1972)
Most single season wins: Kazuhisa Inao, 42 (1961)
Lowest single season ERA: Kazuhisa Inao, 1.06 (1956)
Most single season strikeouts: Yutaka Enatsu, 401 (1968)
Most single season saves: Dennis Sarfate, 54 (2017)
Perfect games: 16 (most recent: November 1, 2007)
NPB Resources: Stats, Scores, and Streams
As with the MLB and KBO, the NPB is completely statistics-heavy, giving fans lots to talk about and bettors a ton of information to sort through in order to make the most informed wagers possible. To that end, you can visit the following links in order to get up to speed on the latest NPB stats, scores, and streams.