Virginia is all about college sports and features one of the better rivalries between the University of Virginia Cavaliers and Virginia Tech Hokies. VA residents can bet on whichever team they are loyal to (or both) because VA is one of the states that has not specifically made sports betting illegal through offshore sportsbooks. Sports gambling in the Old Dominion involves the use of licensed offshore sportsbooks. For those who are not familiar, these are operators licensed and regulated in another country, though they accept USA bettors. This page was developed exclusively for Virginia residents and has everything you need to know in order to place safe and legal bets online. You will find information on federal gambling laws, sportsbooks accepting Virginia residents, local betting insights and more.
Is Sports Betting Legal In Virginia?
Federal Laws In Play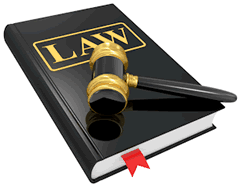 Betting on the sports in the US involves 3 major federal gambling laws. These laws are known as the Professional and Amateur Sports Protection Act (PASPA), the Federal Wire Act and the Unlawful Internet Gambling Enforcement Act (UIGEA). Each law deals with a specific aspect of the domestic industry. The Professional and Amateur Sports Protection Act banned all types of sports wagering regulated by the state. It affected 46 states, 1 of which being Virginia, and was passed in 1992. Virginia is currently without any physical sportsbooks or lottery sports betting options because of PASPA. PASPA was repealed by the SCOTUS in May 2018.
The Federal Wire Act prevents any online versions of US-based sportsbooks from being operational, i.e. accepting wagers. Passed in 1967, the Federal Wire Act was thought to apply to all forms of online gambling as technology developed, but the US Department of Justice ruled that it only applies to online sports wagering via a Formal Opinion in 2011. The Unlawful Internet Gambling Enforcement Act handles the financial aspect of online gambling. It applies to banks and other financial enterprises and how they process transactions with Internet gambling sites. The UIGEA became law in 2006 and helped rid the market of illegal operators. Together, these 3 American gambling laws combine to enforce sports betting in the USA. The offshore sportsbooks mentioned in this guide are outside US jurisdiction.
State Laws That Affect Sports Betting In Virginia
Virginia does not feature any state laws aimed at betting with an offshore sportsbook. 48 states allow offshore betting and Virginia is part of that group. VA residents are legally allowed to both access and place wagers with offshore sportsbooks as long as they are legally licensed and regulated by a respected government. Since there are no state laws that forbid offshore sports betting many Virginian's wagers on all sorts of sports including basketball, football, soccer and more. Legal US sports betting is often done through offshore sites since 46 states have laws that block domestic sports betting options.
Sportsbooks That Are Legally Licensed To Accept Virginia Residents

We have compiled a list of the best available sportsbooks accepting Virginia residents and put them into the table below. Our team of online gambling analysts uses a comprehensive screening process to determine whether online sportsbooks are legitimate or not. The first item we look for is legal licensing from a respected government. Second, we check for proper regulatory standards. After these have been confirmed, we look for a variety of betting lines and wagering types, security features to protect your personal formation, customer support that can address any concerns or questions, generous bonus and promotional offerings and mobile/live betting capabilities.
Each of the sportsbooks in the table has passed our inspection and are USA friendly. These brands have built up solid positive reputations over years in the industry and are highly regarded. They accept millions of wagers a day from around the world. If you are interested in checking them out for yourself, simply click on the links provided in the table. There is no obligation to sign up for an account or place a bet upon browsing the site. For our readers looking for more information about the brands listed below check out our US sportsbook reviews page.

Sports Betting In Virginia Beach, VA
There are no notable sports teams in Virginia Beach but the town is in proximity to several major teams in neighboring states. Virginia Beach residents can wager on their favorite regional or international teams with the use of offshore sportsbooks since there are no local laws that prevent the service.
Sports Betting In Charlottesville, VA
The University of Virginia Cavaliers play out of Charlottesville, VA and are in the ACC Coastal division. Their football program is one of the better teams in the conference, which is good considering the ACC has grown stronger over the years. You can bet on any Cavaliers action via the licensed offshore sportsbooks listed in this guide.
Sports Betting In Blacksburg, VA
The Hokies, from Virginia, play the part of in-state rivals. They also play in the ACC Coastal division and are usually pretty disruptive within the conference. Virginia Tech has pulled off some amazing upsets in the past and poses a strong threat for most games. Interested fans can find Hokies betting lines on any of the offshore sportsbooks mentioned in this guide.
Frequently Asked Questions About Sports Betting In Virginia
How Do I Know If These Sportsbooks Are Legitimate?
Reputable sportsbooks will have their licensing information readily available somewhere on the website. Check the site footer for an icon that will redirect you to their licensing qualifications. All of our recommended brands have been certified, but you are encouraged to check for yourself.
Can I Fund My Account Using My Credit/Debit Card?
Yes. Credit/debit cards are acceptable deposit methods. Visa, MasterCard, and American Express are all accepted. Minimum and maximum deposit amounts are enforced. Deposited funds should be available within 24 hours.
Can I Bet On Teams Outside Of Virginia?
Yes. Our suggested sportsbooks do not limit you to only betting on teams within your state. VA residents are welcomed to bet on any team in the NFL, NBA, NHL, MLB and NCAA, not to mention international teams. Other betting categories include golf, tennis, boxing, MMA, racing, eSports, etc.
Can I Have Accounts With Multiple Sportsbooks?
Yes. There are no rules or restrictions against having accounts with multiple sportsbooks. If anything, this could be considered an advantage and would allow bettors more access to different lines, odds, and bonuses.