Legal MLS Betting Guide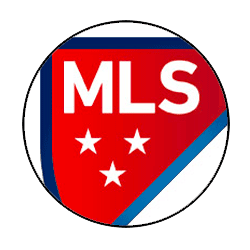 The 2023 MLS Season Begins In February
MLS Final Will Take Place In November Of 2023
MLS Betting Odds Are Active Now
Although it has a long way to go before it can compete with soccer leagues across Europe, Major League Soccer in North America has established itself as a premier soccer collective. Despite less availability compared to other major sports betting lines, many sportsbooks accept action on MLS matches, futures, and props throughout the year.
With the help of this MLS betting guide, you can learn the basics of betting on soccer, and how the leagues work in the United States. We will cover the legalities, the best betting options, supplementary soccer information, and much more.
Is MLS Betting Legal?
Yes. Betting on soccer odds, including the professional leagues, either domestically or through online sportsbooks, is legal in 48 states in the USA. Excluding Washington, bettors can utilize at least one of two sports betting options, depending on their state laws:
For states with and without legal domestic sports betting in place, this guide offers a variety of options for offshore online sportsbooks that legally accept MLS bets.
Best MLS Betting Sites 2023
MLS Betting Odds - Who Will Win The 2023 MLS Cup?
The MLS playoffs begin each October, but the odds to win the MLS Cup are available year-round on many sportsbooks. Below are the current soccer futures odds to win the 2023 MLS Cup.
Types of Soccer Bets
Each sportsbook has its own MLS-specific bets, but the general idea is usually the same. Like most other sports, soccer bets include spreads, money lines, and totals, among others.
The following provides a breakdown of the most popular bets for professional soccer.
Point spread - a set margin for which a favored team is expected to win over the underdog.
Money line - a bet made on which team will win and the odds that determine the payout amount.
Totals (Over/Under) - a number set on the predicted total goals scored by both teams in a match.
Prop bets - a bet on anything not directed affecting the outcome of a match, such as the first player to score or the color of the teams' jerseys.
Futures - a bet on the odds made well in advance to earn a greater payout, like placing a wager on which team will win the MLS Cup that season.
2023 MLS Teams
The MLS was founded in December 1993 and began play in 1996 with ten teams. Since then, the league has undergone a few changes amongst teams since its inception.
Luckily for the league, a majority of the changes have been expansion teams as they continue to grow in popularity. There are currently 24 teams in the MLS, with four more joining the league between 2020 and 2022.
2023 MLS Schedule
MLS Season Begins: February 2023
MLS Playoffs: October 2023
2023 MLS Cup Final: November 2023
How To Bet On Major League Soccer
With the growing availability of legal sports gambling in the United States, placing bets on the FIFA World Cup or soccer games has never been easier. If you are in a state with regulated in-person sports betting, a soccer bet is as easy as telling a casino clerk your request.
Thankfully, online options are not much more complex. With most applications and websites, there is a dedicated "MLS" or "soccer" tab that offers the option to place money on the desired match, future, or proposition bet. With a verified email address and a funded account, betting is just a few clicks away.
Soccer Betting Tips
The biggest tip for betting on soccer is to become familiar with the rules and gameplay, whether it's MLS, Premier League, or another soccer league. As soccer is not the most popular sport in America, many bettors may not fully understand the game and how bets can be strategized.
Aside from understanding soccer, other tips include managing your bankroll and shopping the odds.
Manage bankroll: the key to any successful business is maintaining a healthy stream of cash. With betting, that includes making deposits, winning bets, and limiting losses. A general rule of thumb is to only bet 1-3% of your total bankroll per line. This strategy allows for more bets over time and smaller losses in the long run.
Shop odds: There are many sportsbooks available in the United States and online. Because each one is unique with its own oddsmakers, most books will have different odds for the same competitions. For example, Sportsbook A might give +150 odds on the bet you want to make, while Sportsbook B has +200. With just a few clicks and some research, you could make extra money without doing anything too differently.
Professional US Soccer Resources