Legal Betting On Supreme Court Odds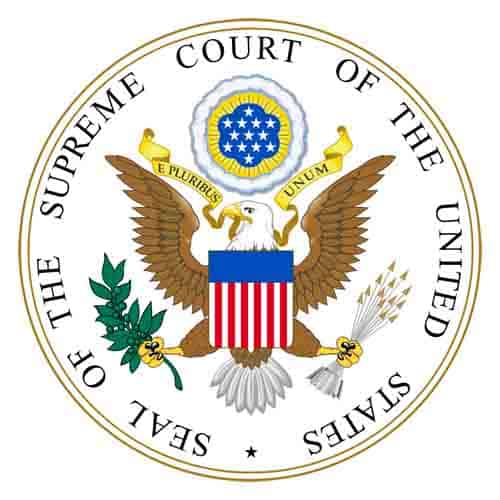 Justice Kentaji Brown Jackson Was Confirmed On 4/7/22 By A 53-47 Vote
No Current Supreme Court Odds Posted For Next Justice
6 Conservative And 3 Liberal SCOTUS Justices As Of May 2023
While the judiciary is often the least-represented branch of the US government in the mainstream news media, it's usually covered pretty well at the best legal online political sportsbooks. And no aspect is covered more frequently than legal Supreme Court betting. America's highest court is seemingly always in the news, and that means that there are usually always at least a few SCOTUS betting lines to sort through.
The most intriguing such wagers come up when there's a Supreme Court vacancy, though this doesn't happen all that often historically. Of course, that's far from the only thing to bet on, as Supreme Court cases, Supreme Court decisions, and other intriguing elements like court packing and recusal and more – are often on the menu. Remember: The Supreme Court rules, and with our short betting guide, you can, too!
Is It Legal To Bet On The Supreme Court?
Yes! You can legally bet on the Supreme Court, but only at Supreme Court sports betting sites operating outside of US borders. That's because, even though the SCOTUS made individual state-based sports betting the legal domain of each state, there was no US Supreme Court gambling ruling that made election odds, entertainment odds, and current event odds legal.
Since all states forbid these at the domestic level for their own licensed sportsbooks, offshore betting sites are the only game in town.
Luckily, even though the sports betting Supreme Court ruling of 2018 overturned the PASPA law and allowed domestic betting options, it didn't address international sportsbook operations headquartered in other countries. Provided you're at least 18 years old, there are no US sports betting laws to prevent you from safely and legally joining any site listed here.
Best Supreme Court Betting Sites
Current Supreme Court Betting Odds
When it comes to online political gambling, Supreme Court odds won't always be available. That's because, most of the time, there's just nothing all that interesting to wager on. Most of the Supreme Court rulings today are mundane and procedural.
It's comparatively rare that truly notable or odd Supreme Court cases arise for which online election betting sites can offer compelling lines.
Similarly, Supreme Court retirements and replacements are fairly rare. That said, during Donald Trump's presidency, we saw three separate batches of SCOTUS odds followed by three successful Trump Supreme Court appointments.
Now, during Biden's first term, another new Supreme Court nomination is being considered in the wake of Justice Stephen Breyer's impending retirement. That would make four new Justices in about five years!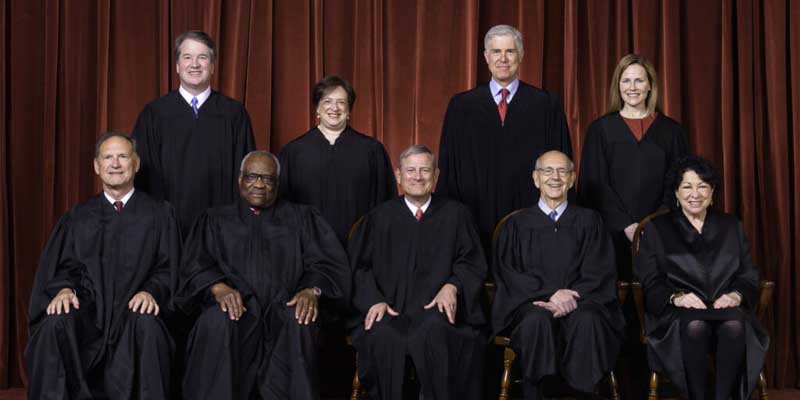 How To Bet On Odds For Supreme Court Justices
Each upcoming Supreme Court Justice opening that comes up will produce odds for the next SCOTUS Judge to be nominated and/or confirmed. These SCOTUS odds will be presented as entertainment prop bets and will include either a yes and no outcome or a list of possible results with moneylines next to each. Here is an example:
Next Supreme Court Justice To Retire
Clarence Thomas +200
John G. Roberts, Jr. +450
Any Other Supreme Court Justice +850
The most favored option above is Clarence Thomas with a +200 moneyline. That means a one-dollar wager will net a $2 gain if he retires first. For more detailed information on how moneylines work, take in our guide on how to read betting odds.
Where To Bet On Supreme Court Justices Legally
Because entertainment and political betting odds are not available domestically, the best option for wagering on US Supreme Court odds is with any of the top offshore sportsbooks listed and linked to on this page. Before any SCOTUS bets can be made, an account must be created first. Use these steps to complete the process:
Browse through each of the online SCOTUS betting sites we recommend to find the book that gears itself most to your needs. Ultimately, it pays to join up with more than one sports betting site because members can shop the odds for the best payouts possible. That can't happen when you limit your options to one sportsbook site.
Locate the join or sign-up button atop most pages at the offshore political betting site, click it, enter the account profile data and create a sportsbook login.
Make the first sportsbook deposit and consider using cryptocurrency over USD for its security superiority with faster approval processes and resulting transaction speeds.
Locate the political tab within the sportsbook section of the betting site and wager on the odds for the next Supreme Court Justice to be confirmed, retire, die, and more!
Betting On Supreme Court Justices
The most common kind of Supreme Court bet – at least, lately – is the Supreme Court Justice bet. Such bets have two main flavors: Supreme Court nominations and Supreme Court retirements. And more often than not, the latter precedes the former, so you'll find plenty of legal online SCOTUS betting opportunities for both.
But while these kinds of political odds are related, they're also separate and distinct. As such, in the following two sections, we break SCOTUS Justice odds down into their requisite betting categories.
Supreme Court Nominee Odds
Over the last few years, the most common kind of Supreme Court betting lines have been SCOUTS nominee odds. That's usually not the case, as there are only nine Supreme Court Justices at any given time, and they serve lifetime terms. Typically, only advanced Supreme Court Justice ages or untimely passings cause new appointments.
Of course, whenever there's a vacancy – or impending vacancy – on the bench, the odds on the next Supreme Court Justice generally get top billing among all the other political props and political futures bets on the boards.
Supreme Court Retirement Odds
SCOTUS retirement odds go hand in hand with the above, and we saw plenty of these in the mid-2010s when late Justice Ruth Bader Ginsburg was frequently sidelined by several different serious health issues.
Whenever a Supreme Court member gets too old or infirm – even when such is simply rumored to be the case – the talking heads in the MSM bleat endlessly about retirement, replacement, etc. As such, it makes sense that online politics betting sites would cater to that curiosity with all kinds of different SCOUTS betting lines.
Betting On Supreme Court Cases
Usually, Supreme Court cases are pretty darn boring. However, every year or so, there's at least one case that piques the public's interest. For such cases, then, you can always expect a significant amount of attention to be paid to the daily Supreme Court news by both interested private parties and the best online election sportsbooks.
For example, in 2018, you could – with no small irony – legally bet online as to whether or not the PASPA Supreme Court sports gambling case would be resolved by a certain date and have favorable or unfavorable ramifications for the sports betting industry.
Similarly, any time Supreme Court abortion cases, Supreme Court Obamacare cases, and other landmark Supreme Court cases (or derivatives thereof) come up on the docket, you can expect a host of SCOTUS odds to be posted.
Betting On Supreme Court Decisions
More than anything else, the Supreme Court of the United States is known for setting the legal standard by which American law is interpreted and enforced. Thus, whenever major laws are contested, there's always keen interest on all sides to see just what the outcome holds.
Rulings of interest – for American residents, sportsbooks, and sports bettors alike – include potential Supreme Court COVID decisions, any challenges to the Supreme Court Roe vs. Wade decision, etc. Not every SCOTUS decision will have associated betting odds, but the most famous Supreme Court cases always will.
As a bettor, you can get an edge gambling on SCOTUS odds by paying close attention to the Supreme Court's latest decisions as well as ongoing Supreme Court oral arguments.
(The latter is especially true whenever litigants are asked questions from the bench. A Justice's line of inquiry will often be a "tell" about how they're likely to rule.)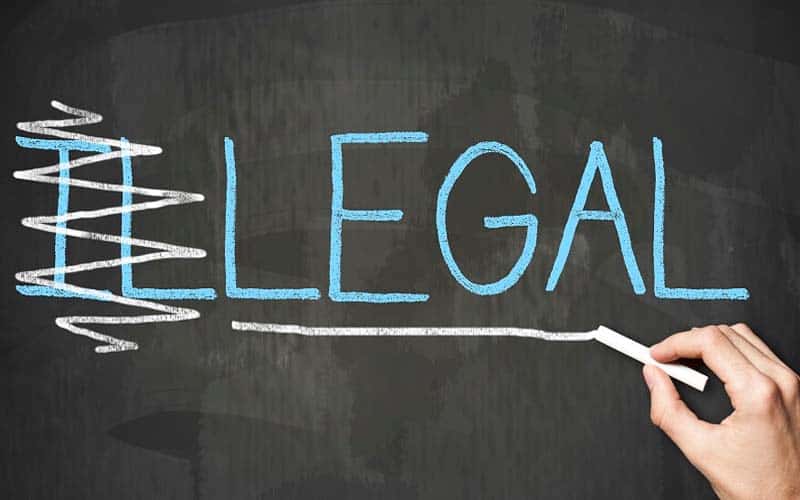 Miscellaneous Supreme Court Betting Lines
Some Supreme court odds have nothing to do with the jurists or their decisions. Instead, these are more akin to current events odds in that they're lines about issues related to the Supreme Court but aren't predicated on actual court actions or court decisions themselves.
The best example in recent memory has to do with all the talk of "Supreme Court packing" that came up during the 2020 Presidential election and in the first few months of the Biden administration.
While we haven't seen any betting lines about whether or not the Democrat Congress will try to pack the Supreme Court (that is, add more members to the body of nine in order to establish a majority of Democrat appointees on the bench), we expect to see them as soon as the Supreme Court court packing debate gets off the ground in earnest.
Indeed, any time the US legislature threatens to change the Supreme Court rules, you can expect to see all kinds of direct, indirect, and tangentially related betting lines to surface.
Supreme Court Betting Apps
There is no longer any need to rely on laptops and PCs for betting on Supreme Court odds. A majority of online wagering occurs on smartphones and tablets these days, so why not take advantage of what mobile sportsbooks can deliver in the realm of political betting.
Using any current mobile web-ready device, click on any political sportsbook link on this page and gain immediate access to the latest SCOTUS betting odds without downloading any software.
Users will also be given access to betting on all major pro and college sports, plus a full casino and real money poker room.
Supreme Court Betting FAQs
The Supreme Court hears cases and issues rulings on legal matters of constitutional import. Typically, if there's any real question about a law's constitutionality or a lower court ruling's legitimacy, the Supreme Court will hear the case and set a legal precedent with its ultimate decision.
In order to get to the Supreme Court, a case must typically undergo a years-long process of trials and appeals up the ladder. It is usually extremely expensive and time consuming to bring a case before the Supreme Court.
For example, before PASPA was finally overturned on May 14, 2018, the case had been working its way through the courts for over six years and cost the state of New Jersey millions of dollars.
The US Supreme Court sports betting ruling in Murphy vs. National Collegiate Athletic Association was decided in favor of New Jersey by a vote of 6-2 with one partial recusal.
As such, PASPA was ruled unconstitutional and immediately annulled.
There are a total of nine (9) Supreme Court Justices on the full bench.
There is no constitutional limit to how many Justices can serve on the bench at any given time, though nine has been the standard since 1869.
Supreme Court Justices are appointed by the acting President of the United States of America. Supreme Court nominees must then be confirmed by a simple majority of the US Senate.
No. While the Supreme Court advertises itself as politically neutral, its job is to "interpret the law." This means that there is no real way for a SCOTUS Justice to remain unbiased.
Usually – but not always – Supreme Court Justices' political leanings reflect those of the Presidential administrations which appointed them to office.
Yes. Any public official can be removed from office. Typically, Presidential impeachment gets the most headlines, but any US representative can be impeached, including federal judges.
Since 1803, only 15 federal judges (at all levels) have been impeached, and eight have been removed from office.
Late Supreme Court Justice Samuel Chase is the only Supreme Court member to ever be impeached, and his case was acquitted by the Senate in 1805.  
The Chief Justice of the US Supreme Court is appointed by the President and confirmed by a simple Senate majority.
Sometimes, an existing Associate Justice will be appointed to the post, but this isn't usually the case.
Supreme Court Chief Justice John Roberts has been serving in the post since 2005.
Thurgood Marshall was the first black SCOTUS Justice. Marshall was confirmed to the post in 1967 after being nominated by President Lyndon Baines Johnson. 
To date, there have been only two black Supreme Court Justices, including current Justice Clarence Thomas.  
Sandra Day O'Connor was the first female SCOUTS Justice. O'Connor was nominated by President Ronald Reagan and confirmed to the post in 1981.
To date, there have been five female Supreme Court Justices: O'Connor, Ruth Bader Ginsburg, Sonia Sotomayor, Elena Kagan, and Amy Coney Barrett. Sotomayor, Kagan, and Barrett currently serve on the Supreme Court bench.
This is the current list of Supreme Court Justices as of February 2022:
John Roberts – Chief Justice (2005, George W. Bush)
Clarence Thomas – Associate Justice (1991, George H.W. Bush)
Samuel Alito – Associate Justice (2006, George W. Bush)
Sonia Sotomayor – Associate Justice (2009, Barack Obama)
Elena Kagan – Associate Justice (2010, Barack Obama)
Neil Gorsuch – Associate Justice (2017, Donald Trump)
Brett Kavanaugh – Associate Justice (2018, Donald Trump)
Amy Coney Barrett – Associate Justice (2020, Donald Trump)
Ketanji Brown Jackson - Associate Justice (2022, Joe Biden)
Associate Justice Stephen G. Breyer, born on August 15, 1938, is the oldest serving Supreme Court Justice at 83 years old.
The oldest Supreme Court Justice to ever serve on the bench was Oliver Wendell Holmes, Jr. Holmes served for over 29 years and retired in 1932 at the age of 90 years, 10 months, and 4 days.