Rhode Island Sports Betting – Bet On Sports Legally In RI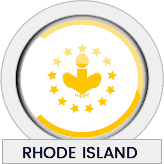 Rhode Island is the smallest state in terms of area, which justifies their lack of professional sports teams. Still, RI is one of the many states with access to legal and safe sports betting with sanctioned offshore sportsbooks, as well as, domestic in-person sports betting options. While domestic sports betting is still new and limited to in-person bets only, licensed offshore sportsbooks have been servicing the state for over a decade online.
We created this page exclusively for RI residents, to inform you how to take advantage of online sportsbooks and the services they offer. Our sports gambling page contains information on sportsbooks accepting RI bettors, the federal and state laws dealing with the industry, domestic sportsbooks, and more.
Is Sports Betting Legal In Rhode Island?
Federal Laws In Play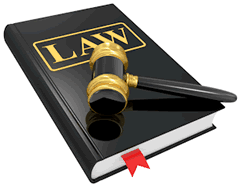 The Professional and Amateur Sports Protection Act (PASPA), the Federal Wire Act and the Unlawful Internet Gambling Enforcement Act (UIGEA) are the 3 major US federal gambling laws applied to sports betting.
The Professional and Amateur Sports Protection Act was a federal ban on state-regulated forms of wagering. The ban was enacted in the early 1990s and affected 46 states in total, including Rhode Island until PASPA repealed by the SCOTUS in 2018.
The Federal Wire Act deals with the domestic gambling market in the US. Under this law, no domestic gaming business may accept bets, data, or gaming information from across state lines. The law was once perceived to apply to all forms of online gambling but had been deemed to only mitigate online betting due to a Formal Opinion from the US Department of Justice in 2011.
In 2019, this opinion was reversed and the Wire Act applied to all domestic interstate gaming operations.
The Unlawful Internet Gambling Enforcement Act is responsible for handling the financial side of the business. It monitors banks and other financial institutions and how they process transactions with online gambling sources. The UIGEA was passed in 2006 when illegal online gambling merchants were rampant in the US.
If anything, it has helped rid the USA market of sketchy gambling sites.
These 3 American gambling laws form the legal framework for US-based sports betting. It is important to make the distinction between this and licensed offshore betting. The latter form is outside the jurisdiction of these federal laws.
Regardless, there is no mention of license offshore betting anywhere within Rhode Island's state laws.
State Laws That Affect Online Sports Betting In RI
Rhode Island state government has not passed any laws that deem licensed offshore betting illegal. They are part of the network of 48 states allowing the use of licensed offshore sportsbooks. Residents are 100% within their rights in using these online destinations to place bets on their favorite sports teams.
Online sportsbooks offer betting lines on professional events across the world and many American sporting events. Since state laws do not prohibit the use of offshore legally licensed and regulated sportsbooks, many Rhode Islanders take the opportunity to bet on their favorite regional teams.
Rhod Island also allows bettors to wager in-person within its two Twin River Casinos in Lincoln and Tiverton. The state has considered expanding domestic sports betting to include mobile wagering but the state has yet to submit a bill to do so.
Sportsbooks That Are Legally Licensed To Accept Rhode Island Residents

We have compiled results into the table below of our recommended sportsbooks which have passed our quality assurance test. We screen for important components like legal licensing and regulation, betting line options, varied wagering types, comprehensive security to protect your personal and financial information, mobile and live betting capabilities, reliable and knowledgeable customer support and bonus incentives.
You can find a more detailed analysis of the brands listed below by visiting our USA sportsbook reviews page where our industry professionals go into full detail about every aspect of the online sportsbook.

Sports Betting In Providence, RI
Sports teams in Providence, Rhode Island are practically nonexistent. There are few secondary league teams, but the real US sports betting action lies with big-name professional and college teams. Lucky for residents, betting is not restricted to teams in your state.
Rhode Island bettors can place wagers on any team in the NFL, NBA, NHL, MLB or NCAA through these sportsbooks. You will also find betting lines on international teams. Providence is the capital and most populated city of RI, there are a total of 5 college campuses where students often participate in sporting activities.
However, even with all the colleges, there are no major universities with big athletic programs so residents often wager on their favorite out of state team.
Frequently Asked Questions About Sports Betting In RI
How Do I Know If An Offshore Sportsbook Is Legitimate?
Reputable offshore sportsbooks will have their licensing information readily available. Look for an icon in the footer section of the site. We have verified all the sportsbooks listed on this site, but you are encouraged to look for yourself.
How Do I Register For An Account?
In order to register for a sports betting account, you will need to enter in some personal information like your name, email, age, location, etc. This information is safeguarded by the site's security profile and used to verify your bettor eligibility. After all, offshore sportsbooks can only accept players from countries without specific laws making it illegal to do so.
You will not be asked for any financial information upon signing up. The site may encourage you to make a deposit, but you can hold off until you are ready.
How Do Deposits Work?
Depositing money into your sportsbook account is simple. You can select from a number of available transaction methods and then enter in the amount you wish to deposit. Our research shows that the most common deposit methods available to US bettors are credit/debit cards, wire transfers, prepaid options, and cryptocurrencies.
There are specific minimum and maximum deposit requirements enforced with each method. Deposited funds should be available within 24 hours and processing times vary pending the transaction method you select.
When Can I Claim My First Sportsbook Bonus?
Bonuses are part of what makes offshore betting so exciting. They are financial rewards given to players at no additional cost for use within the sportsbook. Sportsbook bonuses typically involve match bonuses, where a portion of your deposit is matched by a percentage up to a certain amount.
In fact, bettors can claim this type of bonus with their first deposit. Look for something like, "60% of your deposit matched up to $1,500." Bonuses are claimed via promo codes, which can be found on the site. Check the terms and conditions before claiming.
Where Can I Find Domestic Sportsbooks In Rhode Island?
There are only two casinos in Rhode Island both of which offer domestic sports betting. Sports betting was officially launched state-wide on November 26th, 2018. Today Rhode Island sportsbooks can only be found at the following locations.
Twin River Casino (Lincoln)
Twin River Tiverton Casino and Hotel (Tiverton)