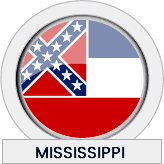 The Magnolia State does not feature any professional sporting franchises, but there are 2 notable college programs. Mississippi is one of many states with legal sports betting options and residents can bet on either Ole Miss or Mississippi State through licensed offshore sportsbook vendors. Though every southern state is not the same, Mississippi does bear similarities when it comes to gambling laws in the southern United States. Football, baseball, racing, and basketball are a way of life for many southerners and the general consensus among most southern states is to legalize sports betting but until 2018, federal laws prohibited domestic sports betting. This page was created exclusively for MS residents and has information regarding the legalities of offshore betting, which sportsbooks are best to use, what types of bets are available and plenty more. Take a moment to read through our Mississippi-specific page to learn all about sportsbooks that accept MS residents.
Is Sports Betting Legal In Mississippi?
Federal Laws In Play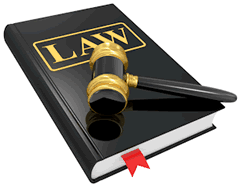 Bettors from Mississippi should be aware of 3 US federal gambling laws that pertain to sports betting. The Professional and Amateur Sports Protection Act (PASPA) was a federal ban that prohibited 46 states from hosting any type of sports gambling. Mississippi was one of the blacklisted states. Now that PASPA has been overturned, MS will likely enact domestic sports betting laws as soon as possible. The Federal Wire Act deals with online sports betting but only restricts US-based online operators. The third law, the Unlawful Internet Gambling Enforcement Act (UIGEA), monitors banks and financial institutions and how they process transactions with online gambling websites. Each one of these US gambling laws only enforces domestic sports wagering, meaning the licensed offshore brands recommended in this guide are legal options.
State Laws That Affect Sports Betting In Mississippi
Mississippi does not have any state laws aimed at offshore sports wagering. In fact, Mississippi is one of several states that has drafted legislation in preparation of PASPA's repeal. MS residents are free to place bets with offshore sportsbooks as long as they are legally licensed and located offshore. Sports Betting in the US is becoming a big topic now that the Supreme Court has reversed the PASPA act and states now have the right to enact their own sports betting laws.
Sportsbooks That Are Legally Licensed To Accept Mississippi Residents

If you search for online sportsbooks, you will see a long list of potential options. Our team of online gambling experts has scoured through numerous sports betting websites to determine which ones are best for Mississippi bettors. Below you will see a table with our results. Each one of these sports wagering sites has been screened by our team and accept residents of Mississippi. Our research includes checking for items like legal licensing, regulation, mobile betting capabilities, bonuses, betting line and wagering type selection and more. You can look through these brands with no obligation to register or place a bet by clicking on the links provided in the table. For our readers looking for more detailed information visit our US sportsbooks reviews page for valuable information pertaining to the sportsbook brands listed below.

Sports Betting In Jackson, MS.
Jackson is the capital of Mississippi and while there are no professional teams in the state there are two really good college athletic programs. The Ole Miss Rebels and the Mississippi State Bulldogs both have athletic programs and play such sports as football, baseball, basketball, softball, wrestling and more. Jackson residents can bet on these events with the use of offshore sportsbooks. Domestic sportsbooks should be operating in Mississippi soon now that the PASPA act has been repealed.
Sports Betting In MS
Mississippi sports betting action boils down to 2 college teams—University of Mississippi (Ole Miss) and Mississippi State University. The Ole Miss Rebels have been more successful historically, but the Bulldogs have enjoyed their fair share of recent success. Both teams play in the SEC, arguably the toughest conference NCAA football. Both teams are expected to perform well this season, however, neither are projected to make the CFP. Betting lines are open on each team and will be throughout the season. Should either team progress to the CFP, residents will be able to bet on those games.
Frequently Asked Questions About Sports Betting In Mississippi
Can I Place Bets With Multiple Sportsbooks?
Yes. There are no limits to how many sportsbooks you can have accounts with. By having accounts with multiple sportsbooks, you will have access to more betting lines and bonuses.
How Can I Claim A Sportsbook Bonus?
In order to claim a bonus, you must make a deposit into your sportsbook account. Most bonuses are claimed by entering a promo code at the time of your deposit. Promo codes can be found on the Bonus page of each site.
What Is A Match Bonus?
A match bonus is the most common type of bonus applied to sports betting. It is when a bettor's deposit is matched by a percentage up to a certain amount. For example, you may see something like, "deposits matched by 40% up to $2,000."
Are There Any Other Types Of Bonuses?
Yes. Most reputable sportsbooks feature bonuses exclusively for their live and mobile betting suites. These can be claimed by entering a promo code.
How Does Live Betting Work?
Live betting, or in-play betting, involves placing a bet during the course of a game or match. For example, you can place a bet at halftime on Ole Miss to score a touchdown in the third quarter. Live betting comes with its own rules and restrictions per sport, so be sure to read the Terms and Conditions before placing a live bet. Toggling to the live betting is done by simply clicking the live betting tab.
Can I Place Bets On My Smartphone Or Tablet Device?
Yes. Each of the sportsbooks recommended in this guide has mobile suites that are compatible with Apple, Android, Blackberry and Windows devices. Responsive design technology allows the mobile versions to render and function similarly to the web versions on different screen size dimensions. You can access these web-based mobile apps via your device's browser. In some cases, you can find bonuses exclusive to the mobile sportsbooks.
What Types Of Sports Can I Bet On?
Our suggested sportsbooks offer betting lines on baseball, basketball, football, soccer, hockey, tennis, boxing/MMA, horse racing, car racing, golf and many more. Betting lines are updated throughout the season to keep in line with the latest fixtures. Tournaments like the NBA Playoffs, World Cup, and Wimbledon introduce their own betting lines.