Legally Betting On Survivor
Survivor Begins Each March On CBS
Bet On Survivor Winners, And Weekly Eliminations
Survivor Odds And Prop Bets Are Live Now!
Survivor is a juggernaut of reality television and stands alongside other industry giants such as Big Brother and Dancing with the Stars. As the popularity of reality competition shows grow, so does the interest in entertainment betting and placing real money wagers on the results.
Online sportsbooks are now offering entertainment prop bets for the winner of Survivor, accepting wagers on who you think will become the Lone Survivor and take home the million-dollar prize.
No one is immune from the desire to win money, so you may as well do so while enjoying your favorite reality competition show. You can bet on the next player to give host Jeff Probst their torch, and – unlike them – you'll win a cash prize if you're right!
Read on to find out if you can survive Survivor… betting.
The Best Survivor Betting Sites
Not all sportsbooks offer Survivor odds for each week of the season, and you'll see props come and go as things of particular interest play out.
However, each of the following recommended online sports betting sites should be consulted so you can pick the one that offers the most
Survivor betting lines and highest payouts for the wagers you wish to make. You can learn more about each book at our online sportsbook reviews page.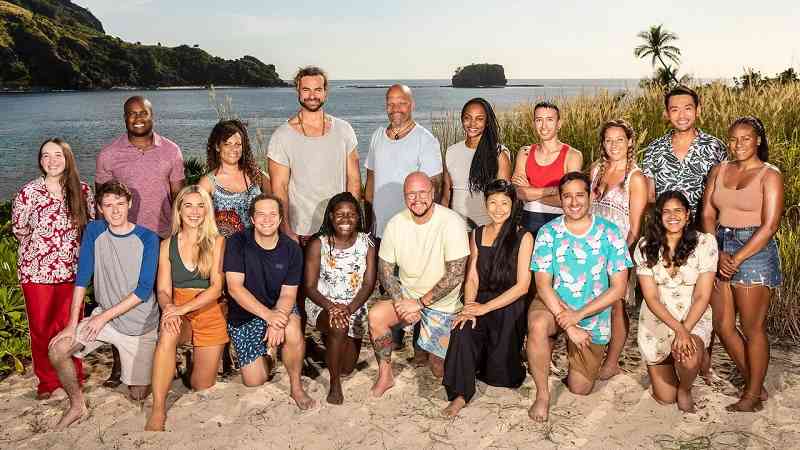 Is It Legal To Bet On Survivor?
Yes, Survivor betting is legal as long as you do so with an offshore sportsbook operating online.
USA-based sportsbooks have traditionally not offered odds for entertainment betting, which is the category that wagering on Survivor falls under.
Because of this, the best option for betting on Survivor is to – ironically – venture offshore yourself. Because there are currently no federal gaming laws on the books barring individuals from wagering at offshore sites, it is legal and safe for you to do so.
Washington currently has laws on the books prohibiting all forms of online gambling, but these have apparently never been enforced, and all the top offshore sportsbooks accept players from there.
Still, we recommend abiding by all local laws, so if you live in WA, you must proceed at your own risk.
How To Bet On Survivor
Prior to placing a wager with an online sportsbook, you'll need to decide which betting site or sites you'd like to join.
Have a look at our list of recommended offshore sportsbooks above, and shop the betting odds for Survivor and other reality shows on offer.
Once you've determined the site(s) you'd like to join, there are a few steps that are required to get players set up to wager.
Locate the "Join" button on the homepage and click it. This will usually be in the top right corner of the browser window.
The next screen will require you to create a login and password, and you'll need to enter some personal data, such as your name and address. Don't worry – these books are all legitimate online businesses and use cutting-edge SSL encryption to make sure your private information stays private.
The next screen will ask for your initial deposit, which can be made with most major credit and debit cards, wire transfers, money orders, cashier's checks, or Bitcoin sportsbook transactions. Bonuses are available based on a percentage of your initial deposit, but make sure to read the fine print before accepting sports betting promo offers because rollover requirements require extended periods of play before you can collect a payout.
Locate the "Entertainment" betting section and find the betting odds on Survivor.
When you find the odds you like, place your bets by entering in the amount of money you wish to wager on each one.
Watch the show and collect your cash payout when your player wins!
Survivor Betting Apps
The best betting odds for Survivor winners can be wagered on using iPhones, iPads, and Android devices that are connected to the web via Wi-Fi or cell. No download is required, however. Just click on the Survivor sports betting site links above and your device will transform into a mobile sportsbook instantly.
Previous Winners Of Survivor