Delaware is an interesting state when it comes to sports betting. Residents can access legal DE online betting through licensed offshore sportsbooks, but the state is 1 of 4 to be exempted from the standing federal ban on sports wagering in the US. While the Blue Hen State does not have any major sports teams, Delaware is one of the states that allows sports betting and residents can place bets on any team in the country or from around the world. Delaware is currently limited to only placing parlay bets on 3 or more NFL games, until the state enacts new laws to allow domestic sports betting. Our team of online gambling experts created this page exclusively for DE bettors. It contains information on the legalities of Delaware sports betting, where to bet and an FAQ section.
Is Sports Betting Legal In Delaware?
Federal Laws In Play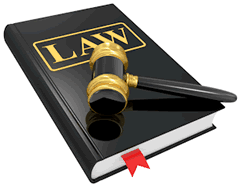 There are 2 US federal gambling laws currently prevent online sports betting operations from conducting business inside of the United States.
The Federal Wire Act prevents US-based online sportsbooks from accepting wagers, and the UIGEA oversees the financial channels between banks and online gambling websites.
State Laws That Affect Sports Betting In Delaware
Delaware does not have any laws against online betting on sports with offshore brands. However, some of our normally recommended online betting operators do not accept DE residents. Players can still find online legal US sports betting action through other offshore operators. Since the PASPA act was repealed in 2018, Delaware has yet to enact any additional domestic sports betting laws. So, for now, residents can still wager with the NFL lottery option. Some of the additional wagering options players can play with the Delaware sports lottery system include: off the board parlays, off the board teasers, halftime wagers and off the board odds.
Sportsbooks That Are Legally Licensed To Accept Delaware Residents

Below is a table made up of online sports betting websites that accept Delawareans. These brands have been vetted by our team of online sports wagering experts to determine their legal status as sanctioned operators. Our screening process looks for varied betting lines and wagering types, security settings, mobile/live betting capabilities and customer support. Our suggested online sportsbooks have banking suites with options for US bettors. Feel free to examine them from yourself through the links provided in the table. If you feel you need more information visit our US sportsbooks reviews page.

Sports Betting In Wilmington
Along with the betting lines offered through the licensed offshore sportsbooks, Wilmington sports betting residents can participate in NFL parlay betting through the state Lottery. Delaware residents also have access to Early Bird Cards (which are for preseason betting), Half-Point Parlay Cards, Teaser Cards, Super Teaser Cards, Reverse Teaser Cards, $100,000 Parlay Cards and Pro Football Championship Futures. Each card type comes with its own payout levels. Additional wagers include Off-the-Board Parlays, Off-the-Board Teasers, and Halftime Wagers. Winning prizes of over $600 or more must be cashed at one of the local casino locations or at the Delaware Lottery office in Dover.
Frequently Asked Questions About Sports Betting In Delaware
Are There NFL Parlay Options With Offshore Sportsbooks?
Yes. The licensed offshore sportsbooks suggested in this guide feature NFL parlay betting. You can find parlay betting in most of the sports leagues offered on the site.
Will I Be Arrested For Placing Wagers With A Licensed Offshore Sportsbook?
No. Delaware does not have any anti-sports betting laws with licensed offshore brands.
How Can I Fund My Online Sports Betting Account?
American bettors have several options when it comes to funding their online sportsbook accounts. The Unlawful Internet Gambling Enforcement Act (UIGEA) limits the types of methods available, but there are legal ways around the law. Some of the most common deposit methods include credit/debit cards, cryptocurrencies, and wire transfers.
How Does Live Betting Work? 
Live betting allows players to place bets during an actual game, whereas standard sports bets are placed before the game starts. There are different rules associated with live betting than there are with standard betting. Bettors are encouraged to review the terms and policies regarding live betting on each individual sportsbook. An example of a live bet would be placing a bet during the second quarter on the New England Patriots scoring during that quarter. These types of bets are time-sensitive and will expire quickly.
Do These Online Sportsbooks Work On My Phone?
Yes. Mobile betting is available through the sports gambling websites suggested on this page. You can access the mobile platform via your device's web browser (no download required). The mobile version features the same betting lines, wagering types and features of the web counterpart, all with the convenience of accessing it anywhere. Some sportsbooks offer bonuses exclusively for mobile users. Responsive design technology allows the sportsbook to render and function the same across multiple screen size dimensions.