South Carolina Sports Betting – How To Bet On Sports Legally In SC in 2023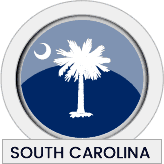 Online Sports Betting Available In SC Via Offshore Sportsbooks
No Domestic Sports Betting In South Carolina As Of December 2023
Legislative Movement Toward Legal Sports Betting In SC: Yes
South Carolina is known for its rough nose politics and Bible belt demeanor. That is likely why the state has not made any action to legalize sports betting after the PASPA act was repealed by the Supreme Court in 2018.
South Carolina does not have any professional sports teams but there are several notable college teams including the South Carolina Gamecocks, Clemson Tigers, and the Citadel Bulldogs.
SC residents looking to bet on these teams and other sports matchups can place bets at legitimate online sportsbooks that are operating legally outside of the United States.
Is Sports Betting Legal In South Carolina in 2023?
The state has not authorized any form of state-regulated sports gambling as of yet, despite multiple attempts to generate interest in the option. The good news is that there are no SC gambling laws that prevent residents from participating in legitimate sports betting entertainment at online sportsbooks operating legally within the industry outside of the USA, such as the sportsbooks listed on this page.
There are also no US gambling laws that make it a crime to place bets at overseas online sportsbooks.
South Carolina Sports Betting Bills
Lawmakers in South Carolina have faced a number of hurdles regarding legal sports betting. Since the landmark ruling on PASPA, many have attempted to bring offshore sports betting revenue back to the state. However, the end of the 2021 legislative session left three South Carolina sports betting bills in legislative purgatory and not one piece of legislation came through the 2022 session to change the situation. 
With absolutely no activity on this front during 2022, it is unclear if there is any hope for anything different during the 2023 session.  To learn more about pending sports betting legislation for South Carolina and other states.
Best South Carolina Sports Betting Sites For 2023
We have put together a list of the best legal online sportsbooks accepting SC residents. We put each brand through an intense screening process to determine their legitimacy and decide if they are worthy of inclusion in our guide.
First and foremost, we establish the presence of legal licensing and regulation through the brand or its parent company, look for a wide selection of betting lines and wagering types, a strong security profile, bonuses, and promotional offerings, live and mobile betting capabilities, available transaction methods, and responsive customer service. Each one of these selected brands has years of experience and accepts millions of dollars in wagers daily.
South Carolina Sports Betting Details
Since South Carolina does not have any domestic sports betting options we have listed the offshore options that SC residents do have below.
Legal Sports Betting: Offshore Only
Minimum Sports Betting Age: 18 years old offshore only
Land-Based: n/a
Online: Offshore Only
Mobile: Offshore Only
In-Play: Offshore Only
Estimated Revenue: n/a
Eligible Operators: n/a
Commission: n/a
Licensing Fee: n/a
Tax Rate: n/a
Tax-Funded: n/a
What You Can Bet On In South Carolina:
All betting lines, odds, and props for all games, teams, and players in South Carolina across all college and professional sports (via Offshore)
What You Can't Bet On In South Carolina: 
No restrictions (via Offshore)
Where Can I Bet On Sports In South Carolina?
Online with offshore sportsbooks only.
---
Biggest Sports Betting Cities In South Carolina
Sports Betting In Columbia, SC
The South Carolina Gamecocks college football program fielded its first team in 1892 and currently compete in the Southeastern Conference (SEC) while playing home games at Williams-Brice Stadium. The Gamecocks have won one conference title (1969) and have produced one Heisman Trophy winner, RB George Rogers. The Gamecocks are still searching for their first national championship.
Sports Betting In Charleston, SC
Charleston has no professional sporting teams but is a sports town. There are a plethora of amateur teams and residents like to support their favorites by attending local events. Sports betting is a popular way for Charleston residents to have some fun while keeping up with their favorite regional college or professional team.
There are currently no domestic sportsbooks but lawmakers are already working on passing a domestic sportsbook bill that if passed would bring domestic sports betting to Charleston.
---
Legal South Carolina Sports Betting FAQs
Will I Get Arrested For Betting On Sports In South Carolina?
No. You could get into legal trouble if you place a bet with an illegal bookie but betting online with a licensed operator is no crime according to US federal laws.
How To Bet on March Madness In South Carolina
At the moment, the only way to legally bet on March Madness in South Carolina is to wager with an offshore sportsbook site listed in the above table. These college basketball betting sites allow South Carolina gamblers that are over 18 to become a member and wager on their wide variety of NCAAB odds via laptops, PCs, and popular mobile devices (iPad, iPhone, Android).
These SC-friendly NCAA Basketball sportsbooks also produce heaps of tournament prop bets as well as traditional game lines with point spreads, moneyline odds, and the over/under.
Are Mobile Sports Betting Apps Legal In South Carolina?
Only mobile sports betting apps located outside of the United States are allowed to operate within South Carolina's borders. All other sports betting platforms are restricted from operating inside of SC.
What Teams Can I Bet On In South Carolina?
With offshore sportsbooks, you can bet on professional, college, and some amateur sports. Most of the events covered are American events but you can also find world events such as the Olympics, FIFA, cricket, and more.
What Is The Legal Betting Age In South Carolina?
South Carolina residents can legally bet online with offshore sportsbooks at the age of 18. Most sportsbooks operate under those guidelines but depending on their physical location they could require account holders to be 21.
---
South Carolina Legislative Resources
South Carolina Gambling Resources
At Sportsbetting.legal we take gambling addiction very seriously. We know it takes outside help and determination to break the habit. If you or a loved one is suffering from a gambling addiction reach out to the South Carolina National Council on Problem Gambling for access to resources and professionals who can get you on the way to recovery.
2023 South Carolina Football Betting
How To Bet On NFL Football in South Carolina
If you are interested in betting on NFL games, futures, or prop bets while in South Carolina, then we suggest that you check out our recommended online sportsbooks that are mentioned in this guide. They legally offer NFL odds for all 32 teams and ramp up the action every February for Super Bowl betting. Click on any pro football betting site mentioned on this page and see what they have in store for SC-based gamblers.
How To Bet On College Football in South Carolina
The South Carolina Gamecocks of the SEC play big-time games against some of the nation's best teams each season. If you are located inside of SC and are seeking the ultimate online college football betting sites, your search is over. The NCAAF sportsbooks that are included here at SBL feature betting lines, props, and futures for the Gamecocks and all other popular college football programs around the USA.