South Carolina Sports Betting – Bet On Sports Legally In SC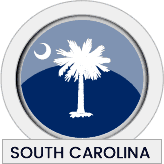 The Palmetto State does not boast any major professional franchises, but it is home to the University of South Carolina Gamecocks. South Carolina is one of the multiple states with legal sports betting options from offshore sites.
Residents can place bets on the Gamecocks, as well as, the professional and college teams in neighboring North Carolina, through licensed offshore sportsbooks. Offshore sportsbooks allow US bettors to circumvent the US federal gambling laws without violating them, and they provide a high-quality betting experience similar to the one you would find in a physical Las Vegas sportsbook.
If you live in South Carolina and are interested in learning more about sports gambling, perhaps even to place a bet, then you have come to the right place. This site was developed specifically with South Carolina in mind and has pertinent information on the legalities of sports betting in the US, online sportsbooks accepting SC residents and more.
Is Sports Betting Legal In South Carolina?
Federal Laws In Play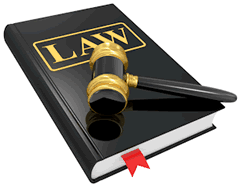 The Professional and Amateur Sports Protection Act (PASPA), the Federal Wire Act and the Unlawful Internet Gambling Enforcement Act (UIGEA) are the 3 major US federal gambling laws applicable to sports wagering. If you are serious about betting on sports in the United States, you must be familiar with these laws and which component of the industry they focus on.
The Professional and Amateur Sports Protection Act was a federal ban on any and all forms of state-regulated betting. It was passed in 1992 and affected a total of 46 states, including the Palmetto State, until it was repealed in May 2018.
The Federal Wire Act legally blocks domestic gambling businesses from accepting wagers and betting data across state lines. The Unlawful Internet Gambling Enforcement Act was passed in 2006 and monitors banks and financial institutions and how they process transactions stemming from Internet gambling sites. It was passed during a time when illegal vendors were operating in the US.
If anything, the UIGEA has helped to clear out the unethical brands from the market. Each of these American gambling laws combines to regulate sports gambling in the United States of America. Offshore betting sites, like the ones recommended in this guide, are outside US jurisdiction and legal to use.
State Laws That Affect Sports Betting In SC
The state of SC is part of the 48/50 states allowing offshore betting through licensed vendors. There are no specific state laws aimed at offshore sportsbooks. SC residents can place bets online through these sites without fear of being arrested or prosecuted.
South Carolina was one of the first states to draft new legislation to allow state-licensed and regulated sports betting given that PASPA is now repealed. In 2019, lawmakers introduced 3 bills to provide domestic wagering HB 3409, SB 57, and SB 71 - however, the progress of these bills is yet unknown.
 Top Rated Sportsbooks That Accept South Carolina Residents

The number of online sportsbooks is quite high, making it difficult to figure out which brands are actually legitimate. Lucky for you, our team of sports gambling industry insiders has put together a list of the best available sportsbooks accepting SC residents. We put each brand through our screening process that looks for specific conditions in order to guarantee quality assurance.
First and foremost, we establish the presence of legal licensing and regulation. After that, we look for a wide selection of betting lines and wagering types, strong security profiles, bonuses and promotional offerings, live and mobile betting capabilities, available transaction methods, and reliable and competent customer service. Each one of these selected brands has years of experience and accept millions of wagers daily.
Take a moment to examine them for yourself by clicking on the links provided in the table below. If you still want more information about the sportsbook brands listed below visit our USA friendly sportsbooks reviews page for an in-depth analysis of the brands listed below.

Sports Betting In Columbia, SC
The South Carolina Gamecocks college football program fielded its first team in 1892 and currently compete in the Southeastern Conference (SEC) while playing home games at Williams-Brice Stadium. The Gamecocks have won one conference title (1969) and have produced one Heisman Trophy winner, RB George Rogers. The Gamecocks are still searching for their first national championship.
Sports Betting In Charleston, SC
Charleston has no professional sporting teams but is a sports town. There are a plethora of amateur teams and residents like to support their favorites by attending local events. Sports betting is a popular way for Charleston residents to have some fun while keeping up with their favorite regional college or professional team.
There are currently no domestic sportsbooks but lawmakers are already working on passing a domestic sportsbook bill that if passed would bring domestic sports betting to Charleston.
Frequently Asked Questions About Sports Betting In South Carolina
Can I Bet On Teams Outside Of South Carolina?
Of course. Offshore sportsbooks do not limit your betting action to teams within your state. SC residents can bet on any team in the NFL, NBA, NHL, MLB, and NCAA. Betting lines on international teams are also available.
How Does Mobile Betting Work?
Each one of our suggested sportsbooks features a mobile component accessible through a web-based application (no app download required). Using your device's browser, you can place bets anywhere with Internet connection. The mobile suites offer the same betting lines, wagering types, etc.
Responsive design technology helps the mobile versions consistently render and function across different screen size dimensions. Some sportsbooks feature exclusive mobile bonuses in addition to the ones already offered. Mobile sportsbooks are compatible with Apple, Android, Windows and Blackberry devices.
What Is Live Betting?
Live betting is an interesting component of sports gambling that allows users to place wagers during the course of a sports event. For example, you can place a bet during halftime no the Gamecocks to score a touchdown on the opening drive of the third quarter. These types of bets are more exciting and typically feature higher payout levels.
They are time-sensitive, meaning they will expire shortly, and each sport has its own rules with live betting. You can easily toggle to the live betting suite through the site's navigation bar.
What Sportsbooks Bonuses Are Available?
The most common type of sportsbook bonus is a match bonus. This is where an account holders funds are matched to a percentage. For example, you may see something like, "65% of your deposit matched up to $1,000."
Match bonuses are often awarded on players' first deposit with a sportsbook. Other bonuses apply to mobile and live betting, though bonus selection can vary pending the sportsbook you use.