Nebraska does not have any major sports franchises, but they have a notable college program in the University of Nebraska Cornhuskers, a fitting team for the Cornhusker State. Nebraska is one of the 48 states with no laws against sports betting and players can legally play with licensed offshore sportsbooks, which offer online options that match the experience of betting with a brick-and-mortar Vegas casino. Offshore sportsbooks provide the only safe and legal means for Nebraska residents to wager on sports. This page was created specifically for Nebraska residents and has information on the legalities of offshore betting, sportsbooks accepting NE residents, how these sportsbook function and more. Being an informed bettor is being a responsible bettor, so take a moment to read through our site before placing an online wager.
Is Sports Betting Legal In Nebraska?
Federal Laws In Play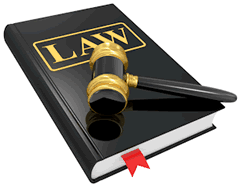 In the United States, there are 3 major federal gambling laws applicable to sports wagering. These are the Professional and Amateur Sports Protection Act (PASPA), the Federal Wire Act and the Unlawful Internet Gambling Enforcement Act (UIGEA). The Professional and Amateur Sports Protection Act was a federal ban on sports betting in 46 states, including Nebraska until it was repealed in 2018.
The Cornhusker State does not feature any physical sportsbooks due to this ban. The Federal Wire Act deals with online sports betting, restricting US-based online sportsbooks from accepting any wagers. The Unlawful Internet Gambling Enforcement Act monitors banks and other financial institutions and how they process transactions with Internet gambling sources. Together, these 3 American gambling laws shape the US domestic view on sports betting. Licensed offshore sportsbooks are not mentioned anywhere in these laws and are outside US jurisdiction.
State Laws That Affect Sports Betting In Nebraska
Nebraska does not have any state laws making offshore betting illegal, therefore it is considered legal by residents and state officials until legislation is enacted. There are no records of anyone ever being arrested or prosecuted for placing bets with offshore sportsbooks. Nebraska is part of the 48/50 states allowing offshore betting and residents like to wager on sports online since there are no domestic US sports betting options. Nebraskans are free to wager online with licensed offshore sportsbooks as long as they are over the age of 21. The Nebraska Cornhuskers are one of the winningest teams in college football, though they haven't done a whole lot in recent years, many Nebraskans still like to wager on the Capital city team.
Sportsbooks That Are Legally Licensed To Accept Nebraska Residents

Our team of online gambling experts has searched the Internet to find the best available sportsbooks accepting Nebraska residents and put the results into the table below. Each one of these operators has passed our rigorous inspection test, which screens for items like legal licensing, regulation, betting line and wagering type selection, security features, customer support and mobile/live betting options. These brands have built up strong reputations and are regarded highly by both bettors and industry analysts alike. You can browse through these offshore sportsbooks by clicking on the links provided in the table or check out our reviews page where our industry professionals have taken the time to provide a detailed report of each sportsbook listed below.

Sports Betting In Omaha, NE
While Omaha is one of the larger cities in Nebraska there are professional or major college athletic programs that are located within the city limits. Most Omaha residents are Cornhusker fans and also enjoy professional sporting teams from other nearby states. Sports betting is allowed in Omaha through offshore sportsbooks that will accept US registrations. Our guide to Omaha sports betting provides useful information to anyone looking to place bets with online sportsbooks.
Sports Betting In Lincoln, NE
The University of Nebraska Cornhuskers is the only noteworthy local team to bet on. The school plays in the Big 10 Conference. They are part of the 10 college football programs to track at least 800 wins. The Cornhuskers are considered to be one of the better teams in the conference and could challenge for the conference title if they can keep up with rivals Wisconsin. Fans can bet on the Cornhuskers through any of the licensed offshore sportsbooks listed in this guide.
Frequently Asked Questions About Sports Betting In Nebraska
Can I Bet On Teams Outside Of Nebraska?
Yes. There is no limit or restriction on which teams you can bet on through these licensed sportsbooks. Nebraska residents can bet on any team in the NFL, NBA, NHL, MLB, and NCAA. There are even betting lines on international sports and leagues.
What Do I Need To Register For An Account?
All you need to register for an account is some personal information like your name, location, age, email address, etc. This information is used to verify your eligibility via your age and geolocation. Bettors must be at least 18 years of age.
Can I Have Accounts With Multiple Sportsbooks?
Yes. There are no rules against having accounts with multiple offshore sportsbooks. Having multiple accounts will grant you access to more betting lines, odds, and bonuses, so it is arguably more beneficial to have multiple accounts. That is up to the individual bettors.
How Can I Make A Deposit Into My Sportsbook Account?
Deposit options are often limited to US bettors due to the Unlawful Internet Gambling Enforcement Act, however, our recommended sportsbooks feature USA friendly deposit methods. Some of the most commonly seen deposit methods are credit/debit cards, wire transfers, prepaid options and cryptocurrencies. Each deposit method comes with its own minimum and maximum level. Deposited funds should be available in your account within 24 hours.
Are There Any Sportsbook Bonuses Available?
Yes. Bonuses are what separates offshore sportsbooks from their land-based counterparts. They are free money given to bettors for use within the sportsbook. The most common type of bonus is a match bonus, where player deposits are matched by a percentage up to a certain amount. For example, you might see something like, "deposits matched 150% up to $1,000." Our recommended brands offer new players a Welcome Bonus to get the ball rolling. Bonuses come with their own terms and conditions, so be sure to read the terms before claiming one. You can claim a bonus by entering the appropriate promo code (which are all listed on the Bonus page).
What About Making Withdrawals?
Withdrawal options are scarcer than deposit methods in most cases. Our suggested sports betting websites feature checks and cryptocurrencies as the most common methods accepted, but options vary pending the sportsbook you use. Pay attention to the minimum and maximum withdrawal limits. Additional fees may apply and processing times will vary.