Nebraska Sports Betting – How To Bet On Sports Legally In NE in 2023
Online Sports Betting Available In NE Via Offshore Sportsbooks
Domestic Sports Betting In Nebraska Approved For Racetrack Casinos
In-Person Sportsbooks Expected To Open Sometime In 2022
It took a few years, but Nebraska is finally getting on board with the growing range of states allowing legal sports betting. State lawmakers passed legislation in 2021 to legalize state-regulated Nebraska sports betting at local racinos, though none are live as of December, 2023.
It is disappointing that lawmakers chose to reject mobile and online betting options for the NE sports betting market. While state politicians figure out all the regulatory red tape, NE players can legally bet on sports at international sportsbooks online.
Legitimate online sportsbooks operating legally overseas provide the only current safe option for sports betting in Nebraska at this time since the state is still awaiting construction of their domestic sports wagering venues at racinos. Below we recommend several reputable sportsbooks and provide valuable resources for NE sports fans to review.
Is Sports Betting Legal In Nebraska in 2023?
The state has now legalized domestic sports betting entertainment, but the doors have not opened at Nebraska's brick-and-mortar sportsbooks quite yet. However, nowhere within the state's existing laws are international online sportsbooks considered illegal to use. NE players interested in sports gambling can use these offshore sportsbooks to fulfill their betting needs safely and legally.
In addition, no Federal gambling laws directly prohibit their access and use. Legitimate overseas sportsbooks are not mentioned anywhere in these laws and are outside US jurisdiction. Free trade laws also protect these international operations.
Nebraska Sports Betting Bills
The Status of NE Sports Betting Legislation for 2023
With state-licensed sports betting having been officially legalized in 2021, the four pieces of legislation presented in 2022 relevant to sports betting were more along the lines of refining the regulation, rules, and policies. LB876 was passed during the 2022 session for this purpose. 
There will likely be additional legislation coming down the pipe over the next few years as Nebraska gets its new local sports gambling market off the ground. And who knows, maybe at some point they will warm up to the mobile betting concept. 
To follow this state's development with betting we suggest you bookmark our US bill tracker page.
Best Sports Betting Sites In Nebraska 2023
Nebraska residents have legal access to a handful of reputable and secure online sportsbooks that are legally operating outside of the US.  These sites all hold legitimate licensing or are owned by a parent company that possesses legal credentials.
Each of these brands accepts bettors from NE and delivers a substantial range of sports coverage, betting lines, and wagering options.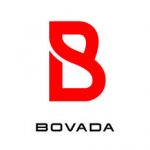 Is Bovada Legal In
Nebraska?
Yes, Nebraska residents can play online at Bovada as they accept NE players and offers a high-quality sports betting service. Players looking to bet on professional USA sports leagues or lesser-known sports will be ecstatic to see the sheer plethora of odds that can be wagered on at America's top online sports betting site.
Bovada Sportsbook

#1 USA Betting Site
 ✔ Pros
Welcome Bonus of 50% up to $1,000
Operating From The Legal Jurisdiction Of Costa Rica
Same Day Payouts with Bitcoin
Options to Use Venmo, Paypal with Vouchers
Also Offers Casino, Poker, and Horse Racing
Wide Selection of Sports Coverage & Wagering Options
 ✘ Cons
Does Not Accept Players From NJ, NV, DE, NY, or MD
NE Sports Betting Details
Below you can find information on Nebraska's sports gambling market. While the state's authorized domestic betting options have not opened as of yet, once they do we will update the following information to reflect NE-based sports wagering options.
Legal Sports Betting: In-Person Domestic Coming Soon, Offshore
Nebraska Minimum Sports Betting Age: 21 Domestic / 18 Offshore
Land-Based Sportsbooks: Coming Soon To NE Racinos
Online Sportsbook: Offshore Only
Mobile Betting App: Offshore Only
In-Play/Live Betting: Offshore Only
Estimated Revenue: TBD
Eligible Operators: TBD
Licensing Fee: TBD
Tax Rate: 20%
Tax-Funded: TBD
What You Can Bet On In Nebraska:
All betting lines, odds, and props for all games, teams, and players in Nebraska across all college and professional sports (via Offshore)
What You Can't Bet On In Nebraska: 
No restrictions (via Offshore)
Where Can I Bet On Sports In Nebraska?
No local sportsbooks are authorized to operate at this time. NE players can travel to a nearby state with domestic sports wagering or use offshore sports betting sites to wager on in the meantime. It is likely the state will introduce legislation to regulate sports gambling soon.
Biggest Sports Betting Cities In Nebraska
Omaha Sports Betting
While Omaha is one of the larger cities in Nebraska there are professional or major college athletic programs that are located within the city limits. Most Omaha residents are Cornhusker fans and also enjoy professional sporting teams from other nearby states. Sports betting is allowed in Omaha through offshore sportsbooks that will accept US registrations.
Our guide to Omaha sports betting provides useful information to anyone looking to place bets with online sportsbooks.
Lincoln Sports Betting
The University of Nebraska Cornhuskers is the only noteworthy local team to bet on. The school plays in the Big 10 Conference. They are part of the 10 college football programs to track at least 800 wins. The Cornhuskers are considered to be one of the better teams in the conference and could challenge for the conference title if they can keep up with rivals Wisconsin.
Fans can bet on the Cornhuskers through any of the licensed offshore sportsbooks listed in this guide.
---
Legal Nebraska Sports Betting FAQs
Will I Get Arrested for Betting on Sports in Nebraska?
If players wager at NE-based sportsbooks or services they will be in violation of state laws. However, NE players wagering on sports at offshore sportsbooks are not in violation of any state laws.
Are Mobile Sports Betting Apps Legal in Nebraska?
There are no state-licensed mobile sports wagering apps available at this time. Offshore sportsbooks provide mobile sports betting capabilities if NE players are interested in wagering on sports on their phones immediately.
How To Bet on March Madness In Nebraska
Despite the state's lack of domestic sports gambling, March Madness betting in Nebraska can be partaken in by 18 and over residents and visitors at the online NCAA Basketball sportsbook sites we feature in the list above.
March Madness prop bets and NCAAB odds that far outnumber what Vegas can offer are available to Nebraska gamblers over the web using the offshore options that have been included in our top-ranked sportsbooks.
What Teams Can I Bet on in Nebraska?
Nebraska has not set any perimeters for NE players to follow since no legislation has passed regarding the topic. Offshore sportsbooks do not restrict the types of teams NE players can wager on.
Are There Any Local Sportsbooks in Nebraska?
Not at this time, no. The state has yet to legalize sports wagering in the state. Thus no NE-based operators currently accepting bets are legally authorized to operate. Stay away from any NE-based bookies or sportsbooks as these illegal.
What is the Legal Minimum Sports Betting Age in Nebraska?
Nebraska has yet to pass legislation authorizing domestic sports wagering. Nonetheless, offshore sportsbooks which can legally accept NE players welcome these 18 and over. If NE were to legalize gambling they could set their minimum age to either 18 or 21.
---
Nebraska Legislative Resource
Nebraskans looking to contact their local politicians regarding domestic sports gambling can use the following resources to find their contact information.
Nebraska Gambling Resource
The Nebraska Gamblers Assistance Program provides resources for those suffering from gambling addictions to get help. If you or someone you know is developing signs of addiction contact the assistance program.
Betting On Football In Nebraska In 2023?
How To Bet On NFL Football in Nebraska
Even though NE is college football country, betting on the NFL also draws a lot of fanfare within the state. If you'd like to bet on NFL games on Sunday afternoons in Nebraska, we advise joining a sportsbook that we've identified as one of the best in the industry. Within minutes, new members can register an account, deposit funds, and gain access to hundreds of game lines, NFL prop bets, futures, and more.
How To Bet On College Football in Nebraska
If you are a fan of the Nebraska Cornhuskers and want to bet on the big game this weekend, we've got the best online college football sportsbooks in operation today listed above for your convenience. No matter which major team or conference you intend to bet on, these NCAAF betting sites have got you covered with lines, props, and futures all year long. These sites allow for 18 and over gamblers in NE to bet on NCAA Football using PCs, laptops, smartphones, and tablets.