Mobile Sports Betting Apps For iPhone In 2023
iPhones take up a majority of the smartphone market in the United States and are responsible for a large bulk of web traffic as well. Mobile sports betting apps for iPhone are in high demand, but which ones are the most reliable and legitimate?
Learn about the mobile sports betting apps that are compatible with iPhones and the models that are currently supported. We also cover the legal aspects involved in iPhone sports betting, frequently asked questions, and descriptions of the many perks that our recommended gambling apps offer to Apple users.
Bovada Sportsbook

#1 Site For Mobile Gambling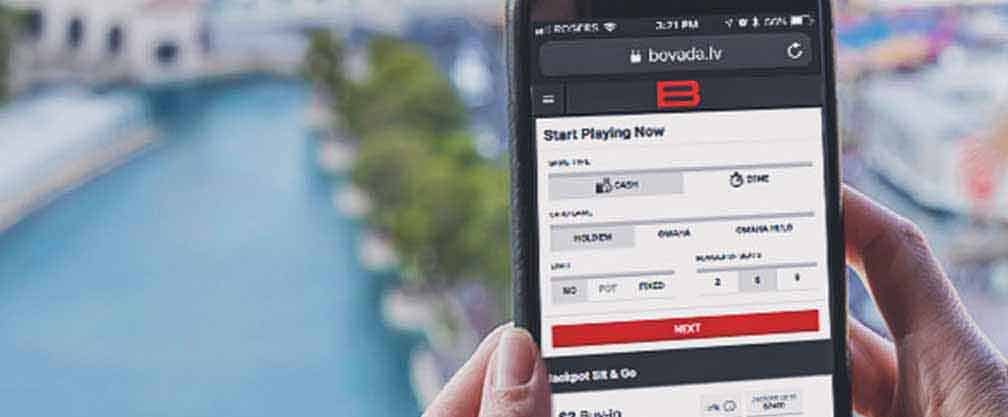 Best iPhone Betting Apps For 2023
How To Bet On NFL Football On Your iPhone
Betting on the NFL on your iPhone is really no different than placing bets on a laptop only it is even more convenient and flexible. The exact same NFL betting lines, bonus offers, and wagering options are available from your smartphone as you see on your computer. Because our featured iPhone sports betting apps are web-based, your account is always synched whether you're placing bets on your phone, iPad, or computer. 
How To Bet On College Football On Your iPhone
College football season has many a fan glued to their iPhones for streaming games, checking scores, and placing bets! Being able to bet from literally anywhere you are is one of the perks of using your iPhone to bet on college football. Smartphone sports betting apps really are the most convenient options for live betting on NCAAF football or just following the game to monitor the status of your bets. 
Is iPhone Sports Betting Legal?
Yes. Legal sports betting using a domestic or an offshore sportsbook app on your iPhone is not against the law in the United States.
Domestic: Some states now regulate mobile sportsbook apps that can be downloaded to iPhones via the App Store. The legal minimum age to bet on sports on your iPhone varies by region when using state-licensed gambling apps, but is usually 21+. These apps also often carry geofencing restrictions that require you to be within a specific proximity to their retail property.
Offshore: Online sportsbooks that operate overseas from within a regulated gaming district are lawfully able to accept customers over the web from inside the United States. You won't need to download any application to your phone. The top recommended offshore sportsbooks on this page provide their services to iPhones using mobile web browsers such as Opera, Safari, Firefox, and Google/Chrome.
States That Allow Sports Betting Apps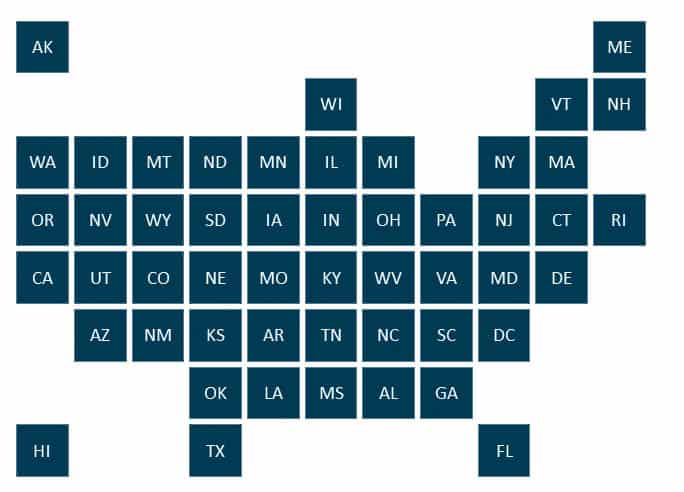 Domestic: Colorado, Illinois, Indiana, Iowa, Michigan, Montana, Nevada, New Hampshire, New Jersey, New York, Oregon, Pennsylvania, Rhode Island, Tennessee, Virginia, Washington, DC., West Virginia, Wyoming
Offshore: The iPhone sports betting apps we recommend cover all states between them, but some sportsbooks restrict gamblers in certain territories from joining. Furthermore, these sites support iPhones in the state of Washington, even though there are laws in place that prohibit all online gaming. Despite no evidence of these laws being enforced in WA, we advise obeying them just to play it safe.
How To Bet On Sports On Your iPhone
Determine which iPhone, iPad sportsbooks, or Android sportsbooks you intend to join by researching the recommended options we've listed above. It is advisable that readers join several mobile sportsbooks because it keeps gamblers from getting trapped into betting on one set of odds. Shopping the lines to your advantage is crucial to securing wins and, more importantly, the most profit possible.
Because our best-reviewed offshore sportsbooks offer web apps, they do not require a download to your iPhone. Using the mobile web browser that is currently onboard your iPhone, click on any of the online sportsbooks that are recommended in this guide.
Creating a membership with any of the betting apps for iPhone mentioned here at SBL can be done in a few minutes. Just click the 'join' button at the top of any page at the sportsbook site and submit your membership profile. After accounts are funded with betting cash, iPhone gamblers can make their way to the sportsbook section of the site and place a wager.
iPhone Sports Betting Apps vs. In-Person Sportsbooks
The best real money gambling apps, for iPhones or otherwise, are convenient because they allow for wagers to be placed from anywhere the customer prefers. While some comfort is offered by placing a bet on sports in person and handing money to a human being, it requires travel.
Mobile sports betting on iPhones allows gamblers to place wagers anywhere in the country where the sportsbook accepts members and offers expedited payouts when requested using cryptocurrency.
Only USD is accepted at in-person sports betting locations inside the United States. There is also a limit on what US-based sportsbooks can offer to gamblers. For instance, domestic sports betting venues do not allow for political betting, whereas offshore sportsbooks include a wide variety of election odds.
What Sports Can I Bet On Using iPhones?
All major professional and college sports that attract enough attention around the globe will feature betting lines on iPhone sportsbook apps. All features available using the recommended iPhone sports betting apps listed above are the same that are offered on the desktop sportsbook site when using PCs and laptops.
Here is a list of sports betting options available for iPhone users in the USA:
Football: NCAAF, NFL, Super Bowl, XFL, USFL, FCF, Arena
Basketball: NCAAB, March Madness, NBA, Olympics, PBA, International
Baseball: College Baseball, MLB, NPB, KBO
Hockey: NHL, NCAA Hockey, Olympics
International Sports: Soccer, Rugby, Australian Rules Football, Cricket
Horse Racing
Auto Racing: NASCAR, IndyCar
Tennis
Golf
Combat Sports: Boxing, UFC
Political Election Betting
Entertainment Betting: Reality Television, Fictional TV Shows & Movies, Pro Wrestling, Awards Shows
eSports, Virtual Sports, Sims
Current iPhone Models That Support Sportsbook Apps
iPhone 14
iPhone 13
iPhone 12
iPhone 11
iPhone 10
iPhone X
iPhone 8
iPhone 7
iPhone SE
iPhone Sports Betting Deposit & Withdrawal Options
Domestic sports betting applications for all devices will require that gamblers use traditional US dollar methods to fund accounts (credit/debit cards, cash, money orders, etc.). The offshore mobile sportsbooks we recommend for real gambling on iPhones accept cryptocurrency (Bitcoin, Ethereum, Tether, Cardano, and more), as well as P2P options (such as vouchers, PayPal, cash app, and more) in addition to USD.
We always deposit with crypto for iPhone betting because uploads are nearly instant. The same can be said for withdrawing your winnings using cryptocurrency, which almost always results in a same-day payout from the sportsbooks. You can learn more from our sportsbook deposit and payout guide.
Live Betting On iPhones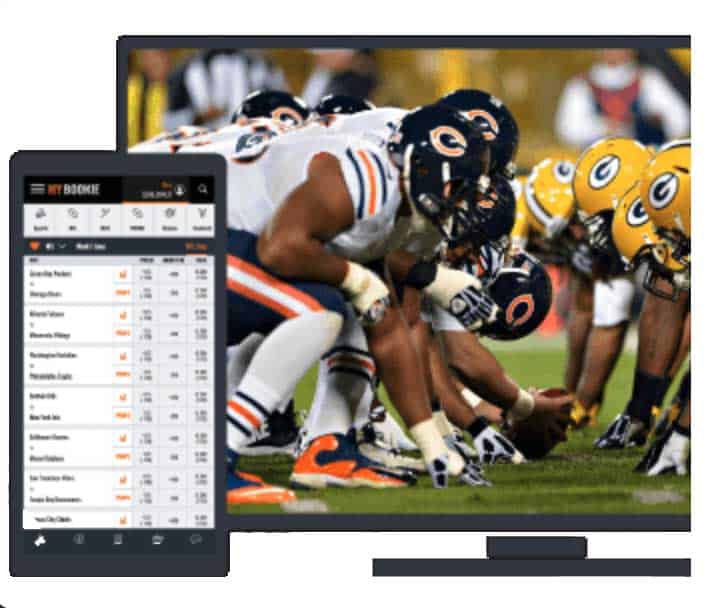 Most pro and college sports that are featured on iPhone betting apps will be available for live betting after the game has started. The point spread, moneyline odds for winners, and the over/under all remain active while the game is in play for iPhone betting that can occur on your schedule.
Each iPhone sportsbook app will vary in what type of odds will be offered for live betting. In-play betting lines, while available for most of the game, can and will be removed late into the contest once the outcome is inevitable.
Offshore vs. Domestic iPhone Betting Apps
Offshore
Allows 18 and older sports bettors to join
Does not require a download to iPhones
Offers entertainment and election odds
Accepts cryptocurrency in addition to USD deposits
Domestic
Minimum gambling age varies by state
No cryptocurrency betting allowed
Sports betting apps must be downloaded to iPhones
Not available in all states
Odds for NCAA Football and NFL games, as well as options for betting on the Super Bowl and the CFP, are offered by the top iPhone sportsbooks we list above. Betting lines for burgeoning pro leagues like the XFL, USFL, and FCF are also provided for iPhone gambling. 
We highly recommend all online sportsbooks we list in this guide, but if we have to narrow it down to the top dog, it's Bovada. They have earned our top ranking here at SBL due to their years of reliable services, variety of sports offered, and the best mobile sports betting experience available today for iPhones.
Absolutely. There are state-regulated and offshore sports betting apps that allow for real money gambling on major games and contests that are happening around the world. US-based sportsbooks accept USD, while offshore sports betting sites accept cryptocurrencies like Bitcoin, Ethereum, Dogecoin, Cardano, and more. 
Some states allow 18 and older customers to gamble on sports using mobile sportsbook apps. The offshore sportsbooks we recommend above allow for 18+ members to join and gamble using their iPhones and, between them, extend their services across the entire United States.