Legal Cricket Betting Guide
Since cricket's inception as a "gentlemanly English sport," the game has exploded in international popularity. Cricket features massive leagues in countries worldwide which generates billions of dollars every season and plenty of betting action. In fact, legal cricket betting is now found at the most reputable sportsbooks.
Today, American bettors have caught the cricket bug as well. The US National Cricket Team recently began participating in World Cricket League, and USA Cricket unveiled a one-billion-dollar deal to create Major League Cricket in the US sometime in the next year.
Bettors both inside the US and internationally are flocking to legal sports betting sites due to the high action on cricket betting lines.  Our legal cricket betting guide not only breaks down the details of the sport and its leagues. but also provides you with all the knowledge needed to wager on cricket.
Best 2023 Legal Cricket Sportsbooks
Is Betting On Cricket Legal In The United States?
As a US citizen or a visitor to the US, you have two options for legally betting on cricket:
Domestic Sportsbooks
Betting on cricket is legal at any licensed, state-regulated sportsbook offering lines for the matches. Many states have authorized domestic sports betting since PASPA's repeal in 2018
To learn more, visit our page covering which US states feature legal sports betting.
International Sportsbooks
There are no US federal laws that prevent American bettors from placing bets on matches through online cricket sportsbooks operating legally offshore
49 out of 50 states, plus Washington, D.C., do not explicitly outlaw offshore gambling, meaning bettors in most states can legally bet on cricket at any of the sports betting sites we feature on this page.
Is Betting On Cricket Legal Outside The United States?
In many regions, yes. The international gambling market is much more progressive in terms of the laws surrounding sports gambling. All of our recommended sportsbooks, with the exception of Bovada, accept international bettors from most countries that do not impose restrictions for online gambling.
What Is the Game of Cricket?
Cricket, much like baseball, is a ball and bat game. Cricket originated around the 16th century in Lords, England, and is where the International Cricket Council meets to this day.
Cricket began as a game played among more affluent British men, with the original laws including a tea break in the middle of the game. During the British colonial periods of the 18th and 19th centuries, the game of Cricket spread to other international destinations.
Parts of the commonwealth that had relatively warmer climates, such as India, Australia, and parts of Africa, saw the popularity of the sport grow. The British government began inviting the colonial teams to play cricket against Britain in tournaments. This loose organization formed the basis for international cricket we see today.
Current Cricket Betting Odds
Cricket enjoys scores of tournaments and championships that provide odds and moneylines on ICC Cricket, T20 Cricket, Ashes Cricket, and the Indian Premier League (IPL). Currently the books are hosting odds on IPL, One Day International (ODI) and T20 games.
Cricket betting odds can be found at the trusted online sportsbooks featured on this page. These sportsbooks provide odds competitive with the Vegas bookmakers. Below are some of the most popular, highest action cricket sporting events.
Popular Cricket Tournaments & Events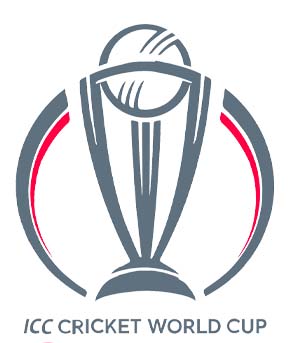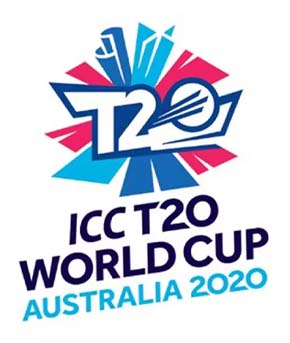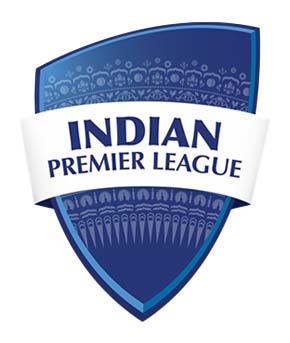 ICC World Cup
The most popular cricket event is played every four years.
T20 World Cup
T20 is the "exciting and fast-paced" version of cricket that, since its introduction in 2007, has gained enormous popularity.
The Ashes Series
A special rivalry between England and Australia takes place every two years.
Indian Premier League
India's professional T20 league that plays during the summer. The IPL popularized the T20 format and hosts some of the world's greatest cricket players.
Major Cricket Leagues To Bet On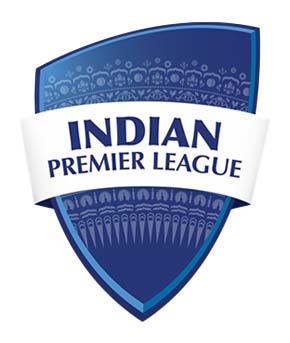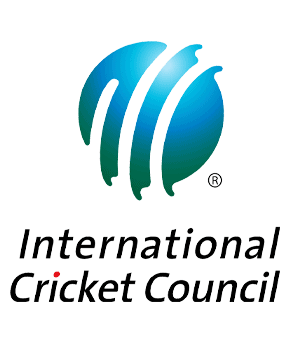 How To Bet On Cricket Leagues Online
Creating an account with your sportsbook of choice is the first step to legally betting on cricket. We created a simple guide for how to get yourself set up on one of these sites.
Sign Up - Click or tap any link on this page sending you to your chosen sportsbook and hit "join" or "create account".
Enter Information - Enter your personal information including full name, address, and phone number. Use legitminate information that you can verify in order to avoid any difficulties when securing your winnings.
Finish set up - Enter a username and a password that is secure.
After you set up your account you may fund your account to start your bankroll. One last thing to note is that our recommended sportsbooks all offer different promotions and bonus offers. Be sure to go over the terms of these offers as rollover contingencies may apply.  You can read more about sportsbook bonus offers below.
Cricket Bet Types
Betting for cricket follows the same format as betting for other popular international sports, with a host of common bet types that we explain below.
Cricket Straight Bet
Pick a winner. Negative indicates a favorite and positive underdog.
Example:

Team A -400
Team B +355
Draw +400
Team A is favored. Cricket games are low scoring and often result in a tie, which is why oddsmakers include a money line for a draw in the betting line for each match.
Cricket Spread Bet
Favorite must win by spread of points or Underdog must lose by same spread or win outright to win.
Example:

Team A +3
Team B -3
A must win by +3 points or B must lose by up to -3 points or win entire game.
Cricket Totals Bets
Book predicts total points scored by team. Bettor picks whether prediction is higher or lower than actual score.
Example:

Team A Over 50
Team B Under 50
If you think total score will be lower than 50, bet on team B.
Also called Over/Under Bets
Cricket Prop Bets
Bets on individual performances or team performances.
Example:

What are the odds of player X hitting a home run?
Cricket Futures Bets
Odds on outcomes before or at the end of a season.
Example:

"Which player scores the most points in the 2023 World Cup?"
Not mentioned in the table above are parlay bets. Parlays consist of two or more individual bets that all must win in order to win the parlay.
Mobile Cricket Betting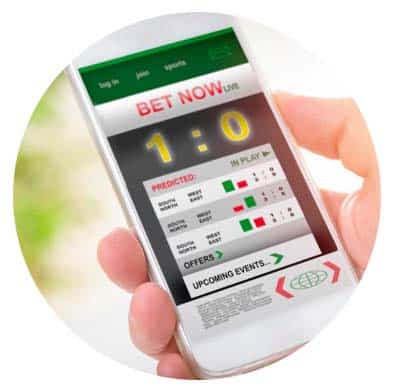 If you desire to bet on cricket from anywhere, our sportsbooks offer mobile betting options through web-based versions of their sportsbook apps. Here are a few of the advantages of using mobile betting.
US friendly apps
Compatible across different operating systems including Android, IOS and Windows.
No download required
On-the-go betting
Same functions and features as desktop versions
Simple and easy to use
Cricket Live Betting
Another important feature our recommended sportsbooks offer is live betting, sometimes also referred to as in-play betting. This is a big advantage because many old-school sportsbooks close the lines as soon as the games begin.
Whether you're watching a three-hour T20 match or a five-day test match, you can place bets in real time. The sportsbooks won't offer live betting for every match, so be sure to check ahead of time to make sure the game you want to bet on is eligible for live betting.
Bonus Offers
Sportsbooks want new business and offer bonuses and promotions to attract new bettors through a boost to their bankroll and enhance the betting experience. Below are a few different types of common promotions.
Sign up bonus
Our recommended sportsbooks offer deposit-match bonuses. Bovada for example, matches 50% of your first deposit up to $250. Bettors funding their account with cryptocurrency may be offered a larger bonus.
Reload Bonus
Sportsbook offer reload bonuses for returning players to incentivize betting, often offering larger bonuses to bettors using crypto.
Referral Bonus
Sportsbooks want you to refer your friends to their sites and often offer promotions for doing so.
We suggest reading all terms and conditions related to each bonus your sportsbook offers, many times certain rollover contingencies apply.
Banking Options
Sportsbooks offer multiple options for depositing and withdrawing money from your account. Generally, bettors using cryptocurrency experience faster and more efficient payouts and larger bonuses. You can learn more about the different options at our banking page to find the deposit and withdrawal method that works best for you.
What Are The Rules Of Cricket?
Cricket consists of two teams of 11 players. Each team takes turn batting and playing the field. The field is oval shaped with a pitch in the middle. The pitch is where the bowler (player who pitches the cricket ball) and two batsmen are located.
At any given time, there are two batsmen from the offensive team on the field, and 11 defensive players either bowling or surrounding the pitch.
At each end of the pitch there is a wicket with bails on it. Basically, the wicket is three wooden poles staked in the ground, and the bails are small wooden pieces rested on top the wicket.
The basic objective of cricket is for a team to score more runs in the given number of overs. An over occurs when a bowler completes six legal deliveries or pitches to a single batsman, at which point the offensive team's batsman rotates out until all 11 offensive players have batted.
The most important distinction to make between cricket games are the amount of over allowed.
Test Matches – Five-day matches with 90 overs per day.
One Day Internationals – One-day matches with 50 overs.
Twenty20 (T20) - A three-hour match with 20 overs.
The bowler's objective is to score runs before he gets out or before the bowler deliveries six bowls (the end of an over). A run can be scored in a few ways:
Hitting the ball and running – There are two wickets with a batsman at each. If a batsman hits the cricket ball, the two batsmen run back and forth between the wickets. Each time they successfully run back and forth between the wickets they score 1 point.
When a player hits the ball out of the field, they get 6 runs or points.
When a player hits a ball that reaches the edge of the field, they score 4 runs.
The bowler's objective is to get the batsman out. This can be done several ways:
Bowled out - The bowler knocks over the wicket with the cricket ball.
Caught out - A fielder catches a fly ball.
Run out - A fielder catches a ground ball and throws it at the wicket, knocking it down before the batsman gets there.
Leg before wicket - A batsman's body was in the way of a bowl that would have knocked down the wicket.
To bet on cricket games you can use any of our legal recommended online sportsbooks or opt for a state-regulated online sportsbook, however, we have not found these to cover cricket as regularly. Only Washington specifically outlaws using online sportsbooks regardless of where they operate.
While some books may occasionally offer special promotions for cricket, possibly surrounding a big tournament, all of the ones we recommend offer the bonuses and promotions we went over above.
As long as you place your bets at an online sportsbook operating legally within the industry, you are not violating any laws. The only US state that restricts online gambling, in general, is WA, however, they have yet to enforce these restrictions. All other 49 will not penalize you for betting on cricket online.
Gambling laws in India are fairly progressive, and there are no laws making online gambling illegal.
A Cricket game is either 3 hours, one day or five days depending on the style of game played.
Cricket has origins in the 16th century and has been internationally played since 1844.
Top professional cricket players can make up to two million dollars per contract.
Cricket originated in Lords, England.
The 2019 Cricket World Cup was played between England and Wales. England won the game.
You score in cricket by hitting the ball and making runs.
Cricket was played at the Summer Olympics in 1900, but has not been included in the Olympics since.