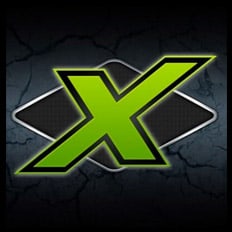 Xbet is part of the same group that operates Mybookie, so players can feel very confident that they are dealing with an extremely reputable sportsbook that always pays their winners.
New players can use Bitcoin, altcoins, and credit cards to deposit funds while taking advantage of their generous signup and reload bonus offers.
Xbet Sportsbook Overview
Xbet, originally based in Costa Rica, was a relatively new site when it was purchased by the MyBookie brand in 2017. With its headquarters moved to Curacao shortly thereafter, the site has undergone a facelift in the design department, and the book itself has seen a significant boost in supported sports and leagues.
Additionally, by joining forces with MyBookie, the site has quickly become of the best online destinations for legal, safe sports betting. While Xbet offers a huge assortment of wager types and worldwide sports, the site is focused like a laser on the US betting market.
That means that the major US leagues get top billing and the lion's share of the action, but there are also plenty of global sports to choose from, too. After all, international athletics is growing on American fans and bettors, and Xbet is the X factor to bring it all together in one easy-to-use package.
Xbet Sportsbook Pros And Cons

👍 Pros

A Partner Site To MyBookie – One Of SBL's Top 3 Online Sportsbooks Serving The United States
Some Of The Lowest Rollover Terms For Sportsbook Bonus Cash In The USA
Create Custom Proposition Parlays In Xbet's Prop Builder App
Covers All Major Pro And College Sports As Well As Entertainment Betting And Political Election Odds
Cryptocurrency-Friendly

👎 Cons

US Dollar Withdrawals Take At Least 48 Hours To Complete
Not All US States Are Covered – Members Not Accepted In New York, Nevada, And New Jersey
Must Be 21 Years Old To Sign Up
Xbet Sports Betting Options
The UI and UX at any sports betting site are critical parts of the puzzle, but without good lines and valuable odds on popular sports and matchups, they don't amount to much. Fortunately, Xbet has those other tangibles in spades.
If you've ever wagered on sports before, you'll know mostly what to expect from Xbet's selections. You'll get the typical major leagues in the US and abroad, but you'll also get a host of more niche markets to wager on, too. At Xbet, you can expect full support for the following:
Golf betting
International hockey betting
International basketball betting
Current events betting
+More!
Of course, many of the A-rated sportsbooks online offer most of the action showcased above. However, Xbet stands apart in the odds it assigns to every contest.
One of the best strategies when legally betting on sports is to use multiple books to find the biggest possible payouts on any given wager. Because Xbet offers different odds than its competitors, you can often use the site to maximize your bankroll.
Banking Options
After ease-of-use and wagering variety, the most crucial aspect of any sportsbook review is the banking options it offers. Naturally, that's the case for this Xbet review, as well. A sportsbook isn't worth much if you can't conveniently load up your betting funds, after all.
Xbet Deposits
Fortunately, Xbet makes it easy for the majority of gamblers to deposit into their accounts. The main deposit methods supported include: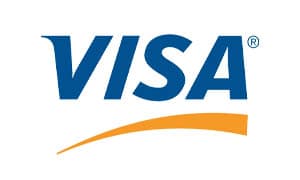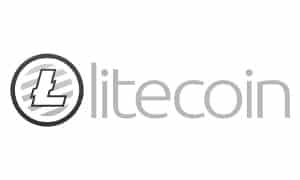 Xbet Withdrawals
When it comes to requesting your payouts, withdrawals are easy, too. For same-day withdrawals, Bitcoin/crypto is the way to go. Xbet members can also request winnings via bank wire transfers.
For these latter modes of withdrawal, you can expect the process to take five or more days on average. To learn more about funding options visit our sportsbook banking comparison guide to see all the legal options sportsbooks offer online.
How To Buy Crypto For Xbet Sportsbook Banking
Of all the different banking methods supported by Xbet, we advise players to go with one of the cryptocurrency options at the site. But if you don't already own any crypto, you'll probably need a fast way to get it.
The major exchanges (Binance US, Coinbase, etc.) are great options, but new users have to wait 5-10 days before they can send their crypto to any external wallets, such as those used by Xbet. To buy crypto ASAP, these alternative options are better:
Cash App-To-Bitcoin –  CashApp users can buy Bitcoin with Cash App right within the app itself. Unlike PayPal or Venmo, Cash App allows users to buy BTC in just a few minutes and has no off-platform sending restrictions. You can even claim Xbet Bitcoin betting withdrawals straight to your Cash App Bitcoin wallet.
Zelle-To-Bitcoin – If you have a US-based bank account, you almost certainly have access to Zelle. Zelle is a P2P instant money transfer service that can be used at a third-party exchange to buy BTC rapidly without any multi-day waiting times.
Atomic Wallet – Atomic is the only crypto wallet with a robust in-app crypto exchange and store. ID verification is instant, and you can use any Visa or Mastercard to buy any sports betting crypto coin. See our Atomic wallet review for more information on how to use the popular crypto wallet.
Coinify Marketplace – Coinify isn't a crypto exchange. Instead, it's a standalone cryptocurrency storefront that lets anyone use their credit card to buy one of 30+ popular crypto coins. Coinify is available to residents of most US states, but you must have a private crypto wallet to receive the coins you buy.
Is It Legal To Wager At Xbet Sportsbook In The US?
Yes, it is. Legality is a common question among those new to offshore sports betting in the United States, and it's easy to answer: Effectively, in terms of existing US gambling laws, it is not illegal to use offshore sportsbooks to wager on sports over the Internet from inside the United States, Puerto Rico, or other select international gambling jurisdictions.
There are no US federal laws that prohibit anyone in the US from placing bets online or offline through sportsbooks that are operating legally within the industry. This includes domestic sportsbooks and offshore online sportsbooks, such as the ones you see listed on this page.
In the state of Washington, there are laws that specifically bar all forms of Internet-based gambling, regardless of the source. While it's nominally against the law to wager on sports at Xbet if you live in WA, the prohibitions are historically unenforced.
We've never heard of a single WA resident getting fined or arrested for betting on sports online, and Xbet welcomes customers from the area. However, if you live in WA and wish to wager online, you do so at your own risk.
Bonuses and Promotions For November 2023
Online sportsbook bonuses play a big part in any sportsbook's customer retention plans. Because there are so many online operators to choose from (though there are only a few that meet our standards), bonuses are a way for the best books to stand out from the crowd.
Xbet offers a host of seasonal, rotating bonuses and things like refer-a-friend promotions, but there are really only two main kinds of bonuses at the site: welcome bonuses and reload bonuses for returning customers.
Xbet's welcome bonus is currently a 50% deposit match offer worth up to $500 (7X rollover).
Returning customers can get a 25% deposit bonus worth up to $250 (5x rollover).
Wagering Requirements
You might have noticed the "rollover" requirement in the parentheses above. So, what is rollover? In short, rollover shows you the terms and conditions attached to the Xbet perk in question.
Take the welcome bonus: The 7X rollover means that you must wager the sum of your deposit plus your bonus seven times over before you can withdraw any associated winnings. If you deposit $300 and get a $300 bonus, that's $600. Thus, before you can withdraw any winnings from that deposit, you'll have to wager $600 x 7, or $4200.
This sounds like a lot, but if you wager regularly on a sport or two all season long, you will meet the terms easily, and you should accept the bonus. If you want to wager only on a few sporadic events and get your payouts immediately, you'll want to forego all bonuses during the deposit process.
Xbet Contests For NFL & NCAAF Betting
NFL and college football betting is big business at online sportsbooks, as no other sports command as much revenue. To generate additional excitement, Xbet often creates contests for betting on the NCAAF and NFL betting contests that feature low-dollar buy-ins and high payouts. Here's what Xbet has on tap for 2023:
Xbet's $10,000 NFL Survivor Contest - $10,000 is up for grabs for contestants that can pick an NFL winner every week of the season without repeating the same team. It isn't as easy as it sounds, however, so if you'd like to take a crack at the grand prize, entry fees are $10 each. Closed Until The 2023-24 Season
We've been using Xbet for more than two years now, and we've watched the site morph into the mainstream powerhouse it is today. Originally, the interface was somewhat clunky, especially on mobile, but it's now one of the smoothest Apple and Android betting experiences on the Internet.
From a usability perspective, Xbet also shines, as it runs equally well not matter what device you're using. Whether you have an iPhone, Android phone, iPad, Android tablet, or even a deprecated Windows or Blackberry phone, you can access the site and be betting in seconds no matter where you are in the US. There are no apps to download – all you need is a mobile device, an Internet connection, and a modern browser!
Once you're online, at Xbet, everything is right where you expect it to be. Account management is quick and simple on mobile and desktop alike, and you can get to just about every major wager in a tap or two. Assembling parlays is a fast one-two punch, and you can wager easily whether you're betting pre-game or in-game.
In fact, in-game betting and live Super Bowl prop builders are especially refined at Xbet, as the book understands that live wagering is the way of the future when it comes to offshore action. By allowing bettors to place wagers on games in real-time as they unfold on the field of play, the sportsbook gives its members hundreds of extra betting chances for each and every supported contest!
Betting On The Super Bowl At Xbet!
The single-most wagered-upon sporting event year after year is the Super Bowl. Xbet provides its members with ample opportunities for Super Bowl betting that can happen during the offseason and not just during the two weeks leading up to the big game. Betting lines for the Super Bowl at Xbet are produced as soon as the participants are known, which are accompanied by hundreds of NFL prop bets for the entire broadcast.
NFL futures are posted at Xbet that allow for betting on all 32 NFL franchises of winning the Super Bowl, with odds that remain active until each team has been eliminated from playoff contention. The Xbet betting app can be pulled up using mobile web browsers on Apple and Android devices around the country for on the go Super Bowl gambling.
Betting On March Madness At Xbet!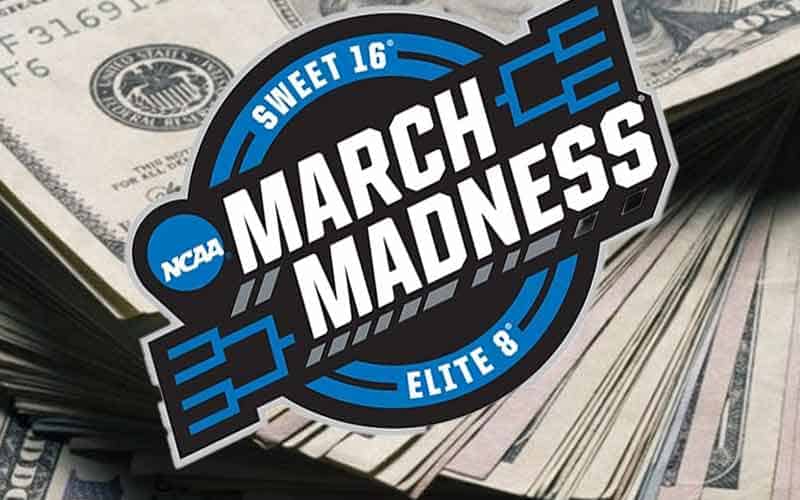 Xbet's online sportsbook is one of the first stops we make when cruising the NCAAB odds for betting on March Madness, and this year is no different.
If you want to bet on college basketball games, Xbet has got hundreds of angles for laying some action on the March Madness Tournament.
Also available are a virtual plethora of prop bets that offer action on anything that Xbet deems worthy of a line. Don't place a bet on March Madness without first checking the odds at Xbet Sportsbook which can be visited via the link above.
Xbet Summary
Xbet is a solid 4.5/5 in our view, putting it right on par with its MyBookie counterpart, which is to be expected from such an up-and-coming brand. In the hierarchy of top sportsbooks, it's first-rate all the way, and it's one of the very few sports betting sites where we actually wager on a regular basis.
It is important that we consistently use the sites we recommend, and we've seen the steps Xbet has taken in just the last few years to break into the upper echelon of online betting royalty.
Xbet is great because it's a sportsbook built from the ground up for US players, you can play from anywhere in the US excluding NY, NJ, NV, and PA without restrictions, and you can deposit using a variety of banking options that streamline the process even further.
Sure, there are a couple of things the site could do to tighten up the experience, like expanding the number of cryptocurrencies they accept (some competing sites accept upwards of 20 different crypto coins) or moving their menu up from the bottom of the screen, but those are quibbles and don't impact our view of this very good overall sportsbook.
In addition to being a sportsbook, of course, Xbet offers a host of other real-money gambling products. You can crank the digital slots and hit the table games between innings or at halftime of the big game, and you can enjoy the site's international pari-mutuel racebook to bet on the ponies when you can't get to the track.
No matter what you want bet on, Xbet on it!