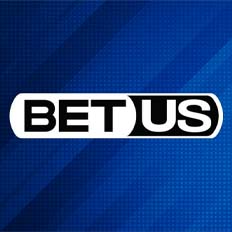 When line shopping in preparation for your next legal online sports bet, we recommend browsing the BetUS sportsbook that features odds on all major contests occurring around the planet, extending their membership to 18+ gamblers in the USA.
BetUS is now under new management and is working to improve their status so that they can once again pull alongside the big boys on the block and re-establish themselves as a premium legal online sports betting site. We've been back on board with BetUS for years as they've treated us like gold and offer some of the best terms and conditions for sportsbook bonus offers on the web.
Cryptocurrency is the banking option that BetUS prefers the most, and in turn, they offer massive sportsbook bonus offers when BTC, Bitcoin Cash, Ethereum, or Litecoin is used to make a deposit. Read on to learn more about why BetUS Sportsbook ranks among our other highly-reviewed sports betting sites, and why they deserve a second chance if it has been a while since you've visited their website.
BetUS Sportsbook Overview
BetUS is licensed to operate from the government of Mwali, a part of the Union of Comoros near Madagascar. They have been issued license number G20237890, granting BetUS.com.pa the ability to offer legal egaming internationally over the web.
Online sportsbooks are often simply offering variations of lines that other books are featuring, and BetUS is no different in that regard. That's why we use them for line shopping and include them as one of the main handful of sports betting sites that we do business with.
While they do not offer the massive variety of lines that other online sportsbooks do in each of their categories, they do offer variety in the betting odds and often produce the most favorable option for your betting dollar.
When it comes to customer service, we're pretty easy to satisfy. That said, we've yet to experience any major issues since joining back up with BetUS in recent years, and considering how smoothly our payout transactions have gone, we fully expect that their support system is robust and will be quick to solve any issues that arise.
We here at Sports Betting Legal are sportsbook customers ourselves, and we're able to base our reviews on personal experiences that we've had laying action on games and props ourselves. Our reviews are based on the combined opinions of our professional staff that has many decades of sports betting experience under our belts.
When we disagree on a component of a legal sportsbook site, we factor that into our ratings. Because of this set of guidelines, when an online sports betting site receives a glowing review from us across the board, that means that our entire staff concurs that it is one of the top books in the game and deserves your business.
Timely Payouts
Generous Cryptocurrency Sportsbook Bonus Offers
Mobile Sports Betting Capabilities
24/7 Customer Support
US-Friendly & Accepts 18+ Members
Best User Interface In The Online Sportsbook Game Today
Is BetUS Legal For US Sports Bettors?
Yes. BetUS operates from within the legal gaming jurisdiction of Costa Rica and is able to offer their sportsbook services over the Internet to gamblers in the USA that are at least 18 years of age or older. There are no federal gambling laws in place in the United States that prohibit offshore sportsbook sites like BetUS from accept online bets from US-based customers.
BetUS Sports Betting Options
BetUS Sportsbook offers game lines on pro and college sports from around the world, and typically offers odds on any contest that is popular enough to garner a few thousand views. Of course, there are loads of lines for betting on the NFL, NCAA Football, NBA, MLB, UFC odds, and most other major professional and collegiate sports. You can also take advantage of legal Super Bowl prop builders offered by BetUs and other online sportsbooks to score a few more bucks on the big game and the odds you choose.
There is also a decent selection of political odds for election outcomes as well as entertainment betting lines for awards shows like the Emmys, Oscars, Golden Globes, and more. While these areas are not as robust as other sportsbook we frequent, we don't place a bet on entertainment props or political election odds without visiting BetUS first.
Live Betting
Once the game starts, BetUS allows for lines to go live with updating point spreads, moneyline odds, and over/under on most major pro and college sports. This allows for BetUS members to make a bet on a game at the time of their choice no matter how long it has been in progress.
There are countless advantages to taking part in BetUS's live betting lines, as they feature competitive odds when compared to other online books, and also feature links to the latest live-action off of their main sportsbook page.
eSports and Madden Betting At BetUS
Available from the top menu are eSports betting and Madden sims odds. While other online books may offer these as betting options, none of them feature them as a main menu item for quick access. As soon as you click on either of these icons for eSports or Madden betting, members will be greeted with a live video feed of the current game up for action.
Below the video feed are all the various betting odds available for the game of Madden or eSports, compiling everything that members need all on to one page. This is different than other online sportsbooks that often require users to bet at the gambling site and watch the proceedings via another streaming platform.
Sports You Can Bet On At BetUS
Baseball (MLB Betting, NCAA, International)
Basketball (Betting On NBA, NCAA, and March Madness Betting, International)
Ice Hockey (NHL Betting, International)
Football (NFL, NCAAF, XFL, CFL)
Golf: PGA Golf betting, LIV Golf betting
Horseracing
UFC/MMA
Politics
Entertainment
eSports*
Madden Betting*
Weird Sports
BetUS User Interface
When entering BetUS's website, all options are immediately accessible via the main page, including their robust sportsbook, casino games, and real money poker. Once the sportsbook button is clicked, a menu along the left column separates each sport into betting categories.
One of our favorite features is the "last minute bets" menu that is presented in the center of the main sportsbook page at BetUS that not only reveals the next contests that will receive action, but also provides a countdown clock that let's members know when the game will begin.
Each category loads immediately, much more quickly that we've ancountered at other online sportsbooks. In fact, when we're shopping lines to see who has the best odds, we spend the least amount of time surfing BetUS because they're results populate so fast. This is incredibly handy when making last second bets.
BetUS Deposits
Credit/Debit Cards Via Phone Or Web
Bank Wires & Cash Transfers
Cryptocurrency (max deposit limit of $50,000, no fees)
How To Withdraw Money From BetUS
Cryptocurrency (withdrawal limit of $5,000 per day, no fees, 24-48 hour process times)
Bitcoin
Bitcoin Cash
Litecoin
Ethereum
USD/Cash Withdrawals
Available via Cashier's Check and Money Order through a request from an account manager
How To Deposit Cryptocurrency At BetUS
Before you can make a crypto deposit at BetUS, you actually need to get some crypto. For first-time cryptocurrency buyers, the major online exchanges make members wait up to 10 days before they are eligible to send their newly purchased crypto off-platform.
Since most sports betting is very time-sensitive, this lengthy waiting period is a total nonstarter. To get ahold of some crypto immediately and make same-day crypto deposits, the following four options are the best we've seen yet:
Once you've bought your Bitcoin/crypto with which to gamble, the BetUS deposit process works as follows. The procedure is the same for all supported cryptocurrency assets.
Click the "Quick Deposit" icon at the top of the homepage of BetUS
Select "Bitcoin" or another supported crypto coin from the deposit options menu
Enter the crypto deposit amount
Enter in any BetUS promo code for BTC/crypto if desired
Use your exchange-based wallet or private crypto wallet to send funds to the BetUS crypto receiving address for the coin in question
Submit your deposit to fund your account and make your way to the BetUS Sportsbook
BetUS Bonus Offers For November, 2023.
Since BetUS sportsbook bonus offers combine many of their sportsbook bonuses with casino cash, we'll cover the promotions for only sports betting first.
First Crypto Deposit 100% Sports Bonus Up To $2,500
Right off the bat, BetUS lets members know how much they prefer cryptocurrency as a sportsbook banking option by putting up this massive bonus cash offer worth $2,500. They 10X rollover requirement is one of the lowest we've seen, especially for this amount of bonus cash.
100% Crypto Bonus On Next Two Sportsbook Deposits
Once again, $2,500 in bonus cash for sports betting is up for grabs if cryptocurrency is used to make a deposit, and the 10X rollover really makes this offer too enticing to pass up. If this promo paid off the first go-round, then it is a no-brainer to accept on the second and third deposits.
BetUS Re-Up 20% Cash Bonus
For the lifetime of your BetUS sportsbook membership, 20% cash bonuses can be secured up to $500 on all deposits made with cryptocurrency. The miniscule 6X rollover on this 20% cash bonus is easily achievable and will stack your bankroll with free cash each time BTC or other cryptocurrencies are used to deposit funds into your online account.
BetUS 50% Re-Up Sports Bonus
This sportsbook bonus offer is like none we've ever seen before in that it awards as much as a 50% bonus up to $10,000 with 10X rollover, or as low as a 10% match with 3X rollover. Tweak this re-up bonus from BetUS to your liking and create terms that you're the most comfortable with.
Refer-A-Friend Bonus
This 100% bonus up to $2,000 is a 50% sportsbook and an 50% casino promotion. There is a 3X rollover to the max of $1,000 that can be earned for sports betting, and a 30X on the other half of the promo used for casino games.
There are many other bonus offers presented from BetUS but they either combine an element of casino gambling with sports betting, or they are entirely focused on casino games.
BetUS NCAAF & NFL Betting Contests
Each fall at BetUS, contests for betting on the NFL and NCAA Football contests are offered up to their members that can deliver massive cash winnings. Entry costs vary depending on how much each member wants to invest, with payouts that are only limited by the amount of members that participate. Here are the football betting contests BetUS is offering as of November 2023.
BetUS Parlay Card Challenge – Make six picks against the spread each week of the NFL season and win the grand prize if you tally the most wins. Entries cost either $5 or $10, with prize minimums set at $50 and $100, respectively.
BetUS NFL Squares/College Football Squares – A grid is produced for each NFL and NCAA Football game where numbers 0-9 are granted to each team. Participants can purchase each square exclusively and are eligible for cash prizes at the conclusion of each quarter if the numbers line up to the final digit of the score of each team.
BetUS School's Out Challenge – This free contest awards $2,000 to bettors that can correctly pick the most NCAAF Bowl Games between December 15 and January 9, 2023.
$25K Pro Football Pick'Em Contest – Win up to $1,000 each week by correctly picking all NFL games against the spread. This contest occurs each week of the NFL season and also awards $2,500 to the member that makes the most correct picks for the entire year.
BetUS Iron Man Challenge – Each month, BetUS grants up to $2,500 in free play betting cash to a random winner. Entry only requires at least one $5 bet in their online sportsbook, with a maximum of two entries per month. The member with the most wins per month is eligible to earn $500 in free play cash as well. Good luck!
$25,000 Gridiron Guru Contest – A $10 pro or college football wager is the first step in entering this $25K Gridiron Guru Challenge. Win your next 15, 20, and 25 wagers in a row for $1,000, $5,000, and $10,000, respectively.
BetUS 12th Man Challenge – Are you a fan of an NFL team? Now you can earn some extra coin by simply betting for or against them for the entire season. Freeplay cash prizes of $50, $100, and $500 are granted for betting on 16, 17, or 18 of any given NFL team's games all season long, with no requirement for placing winning wagers.
BetUS Survivor Pool Challenge – Pick an NFL winner each week. If the team wins, you move on to pick a different winning team each week without repeating the same selection. Entry fees range between $10 and $500, with the entire prize pool at stake for winners. Closed For The 2022-23 Season
Sports betting via iPhones, iPads, and Samsung smartphones and tablets can be accessed quickly when used to click on BetUS's ilnk above.
Current mobile browsers such as Safari, Google, Opera, Chrome, and Firefox conform to screen dimensions and we swear that their touch-button controls make it seem just like a downloadable application.
BetUS's web-based sportsbook application features all of the options you'd expect to find on their main webpage but ported to a user-friendly interface with up-to-the-minute betting odds on pro and college sports around the globe, all in the palm of your hand.
BetUS Summary
For the above-mentioned reasons, BetUS should be considered among the best online sportsbooks doing business in the United States today. Are they the best? No. They've still got a few more years of solid work in the industry to do in order to rebuild their prior status, but they're definitively among the top handful of options for betting on NCAA College Football, NFL, and other major sports.
Their sportsbook bonus offers are what really separates them from the pack, as their light rollover requirements make it much easier to cash in on their promotions. There is not another reputable sportsbook on the web that places as much emphasis on eSports betting or Madden sims odds, so be sure to join up if those two categories interest you in the slightest.
We invite all of our readers to visit BetUS and discover why they should become a part of your online sportsbook membership portfolio.