Kentucky Sports Betting – How To Bet On Sports Legally In KY in 2023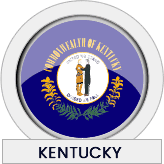 KY Online Sports Betting Available at Offshore Online Sportsbooks
Domestic Kentucky Sports Betting Will Debut On September 7, 2023
KY Sports Betting Apps Available For Download On September 28th
Kentucky has now entered the domestic US sports betting market, passing a new law that will allow for sportsbook apps to be utilized by local players. While KY gamblers wait for those apps to debut, web-ready devices in the Bluegrass State can opt for offshore sports betting sites to place their wagers.
These sportsbooks have been providing legal sports betting services to Kentucky-based players for years, some brands for decades, so readers can have faith that they are safe, legal, and reliable. Read on to learn more.
Is Sports Betting Legal In Kentucky 2023?
Depending on where you place your bets, yes, it is legal to bet on sports in KY. There are no prohibitions in KY state gambling laws that make it a crime to place bets at the offshore sportsbook sites listed on this page.
This is because these betting sites are operating legally outside the United States. The gambling laws in KY only govern the mobile sportsbook apps operating within the state's borders. There are also no gambling laws at the federal level that prohibit offshore betting.
KY's domestic in-person sportsbook will open on September 7th, 2023, with sports betting apps following on September 28th and will be available to gamblers aged 18 and up.
Kentucky Sports Betting Bills
The Status of Kentucky Sports Betting Legislation for 2023
KY sports betting became legal in 2023 when House Bill 551 was signed into law. HB 551 will allow for mobile sportsbook apps and in-person venues to operate in Kentucky, both launching in September of 2023. 
The legal minimum sports betting age in Kentucky will be set at 18 years old. 
There is the potential for the future expansion of domestic sports betting in Kentucky. You can monitor the situation using our sports wagering bill tracker.
Kentucky Sports Betting Details
The details you see below are relevant to the types of sports betting currently allowed in the state, which consists primarily of KY online sports betting provided by reputable offshore sportsbooks operating legally outside of the United States.
If state-regulated sports wagering makes it back onto the table at some point, then we will include that information in this section as well.
Legal Sports Betting: Domestic/Offshore
Minimum Sports Betting Age: 18 Domestic And Offshore
Land-Based: Yes
Online: Domestic/Offshore
Mobile: Domestic/Offshore
In-Play: Domestic/Offshore
Estimated Revenue: n/a
Eligible Operators: n/a
Commission: The Kentucky Horse Racing Commission
Licensing Fee: $500,000 with $50,000 Annual Renewals
Tax Rate: n/a
Tax-Funded: n/a
What You Can Bet On In Kentucky:
Domestic and offshore sportsbooks allow all betting lines, odds, and props for all games, teams, and players in Alabama across all college and professional sports.
What You Can't Bet On In Kentucky: 
No restrictions at domestic and offshore online sportsbooks.
Where Can I Bet On Sports In Kentucky?
Domestic Sports Betting Locations And Sportsbook Apps/Offshore Sportsbook Sites
Biggest Sports Betting Cities in Kentucky
Sports Betting In Lexington, KY
The University of Kentucky Wildcats is one of the most famous athletic programs in the country, particularly their men's basketball team. The Wildcats play in the SEC and are NCAA March Madness regulars. They have won several national titles over the years.
Their football program is decent from a division standpoint, but the SEC is tough to break through in terms of the entire conference. Lexington residents can bet on the Wildcats through any of the KY online sportsbooks listed in this guide.
Sports Betting In Louisville, KY
Louisville is home to the University of Louisville Cardinals, an ACC program that has emerged as a sleeper powerhouse in recent seasons. The Cardinals are projected to do well this year, though the ACC has become the strongest conference with teams like FSU, Clemson, NC State, and Miami present. Cardinals basketball is another solid option for wagering, with the men's team a strong member of the division.
Look for betting lines on Cardinal sports through the Kentucky online sportsbooks recommended above.
Frequently Asked Questions About Sports Betting In KY
Will I get arrested for betting on sports in Kentucky?
Not if you pay attention to where you place your bets. As long as you place your bets at one of the reputable online sportsbooks operating offshore, or a domestic sports betting app, you will not be violating any state or federal laws.
How To Bet on March Madness In Kentucky
Until domestic sportsbook apps open in Kentucky, March Madness betting sites like the ones featured in the table above are the best option.
These reputable online college basketball sportsbooks offer year-round March Madness odds to 18 and over patrons in KY, as well as thousands of NCAAB prop bets, collectively.
Are mobile sports betting apps legal in Kentucky?
The online sportsbooks featured in this guide have all created their sites to be mobile optimized using responsive design technology to function as a mobile betting app from any smartphone or tablet.  Domestic sports betting apps are also legal for those 18 and older.
What teams can I bet on in Kentucky?
There are no restrictions, and Kentucky sports fans can bet on any team or teams they so desire.
Are there any local sportsbooks in Kentucky?
No, but domestic sports gambling is on the way and will debut online and in-person this September.
What is the legal minimum sports betting age in Kentucky?
The Bluegrass state has a legal minimum sports betting age of 18. Most of the offshore sports betting sites that we suggest for Kentuckians accept players that are 18, but a few are 21 and over only.
Who regulates sports betting in Kentucky?
The Kentucky Horse Racing Commission (KHRC) governs sports betting in KY.
Betting On Football In Kentucky In 2023
How To Bet On NFL Football in Kentucky
No matter where you are in the United States, NFL betting is a big draw. If you are in KY and want to bet on the Indianapolis Colts to the north or the Tennessee Titans just south of the border, it can be done legally at the reputable offshore sportsbook sites that we list above.
All 32 teams are included, as well as options for betting on the Super Bowl, with lines and props for all regular and postseason games.
How To Bet On College Football in Kentucky
Regional sports gamblers that are interested in placing a wager on Kentucky Wildcats or Louisville Cardinals football games can do so at sportsbooks sites that base their operations offshore.
The online sportsbooks we link to above are legal to use in KY at 18 years old and they offer college football betting for all major regular season games, the ACC and SEC Championships, and the CFP.
Kentucky Legislative Resources
Kentucky Gambling Resources
SportsBetting.legal acknowledges that the only healthy way to enjoy sports betting entertainment is to treat it as just that, entertainment. Responsible gambling is imperative for success and should be a priority for all gamblers. There are tools to assist with this, such as bankroll management guides and self-imposed cutoff limits at online sports betting sites.
We strongly encourage using these kinds of resources. If you or someone you know is showing signs of problem gambling symptoms, we urge you to seek assistance immediately. You can contact the Kentucky Council on Problem Gambling for help.