Kentucky Sports Betting – Bet On Sports Legally In KY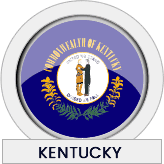 Kentucky is a historic state with some of the best college sports action in the country. Sports betting typically revolves around the University of Kentucky Wildcats and University of Louisville Cardinals. Kentucky is part of the 48/50 states that allow sports betting online.
Residents of the Bluegrass State can find betting options for their preferred local team and more via licensed offshore sportsbooks.
These online options are both safe and legal for those looking to bet on sports in Kentucky. This page was created exclusively for KY residents and is full of information pertaining to the legal framework of domestic sports wagering, sportsbooks accepting KY residents, betting lines, bonuses and a lot more. By the end of this page, you will be well-versed in the offshore sports gambling industry and on your way to placing a wager.
Is Sports Betting Legal In Kentucky?
Federal Laws In Play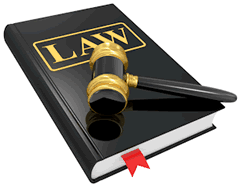 If you are interested in sports wagering, you should be aware of the Professional and Amateur Sports Protection Act (PASPA), the Federal Wire Act, and the Unlawful Internet Gambling Enforcement Act (UIGEA). The PASPA act was a federal ban on sports betting active in 46 states, including Kentucky. This ban was passed in 1992 and overturned by the SCOTUS in 2018.
The Federal Wire Act is a law prohibiting domestic gambling operations from transmitting and accepting wagering or gaming information across state borders.
You will not find any online sports wagering options running in the state of Kentucky because of this law. The third law, the UIGEA, oversees banks and other financial institutions in how they process transactions with online gambling sites. The Federal Wire Act, and the UIGEA form the legal framework around domestic sports gambling.
None of these US federal gambling laws mention licensed offshore sportsbooks, and even so, the fact that they are located offshore puts them outside of the jurisdiction of these 3 benchmarks.
State Laws That Affect Sports Betting In Kentucky
The state government has yet to pass any laws banning offshore betting with a licensed operator. KY residents are within their legal rights to place wagers with an offshore brand so long as it legally licensed and regulated by a trusted gaming commission.
KY lawmakers are currently considering domestic sports betting regulation. Now that PASPA is repealed, state lawmakers can get to work on passing their new legislation. It is said there is hope domestic wagering will be available in the fall of 2019.
Sportsbooks That Are Legally Licensed To Accept Kentucky Residents

US sports betting sites are allowed by many states online through offshore sportsbooks. Below is a list of online sportsbooks accepting KY residents. All of these brands have been put through a comprehensive screening process that checks for items like legal licensing, regulation, betting line and wagering type selection, bonus offerings, security features, customer support options, mobile and live betting capabilities and reputation.
Each one of our suggested operators has been in the business for years and established reputations for quality service. You will find an experience that emulates that of a Las Vegas sportsbook. For our readers looking for more information, our industry professionals have taken time to provide us with unbiased reviews of the sites recommended below.
Check out the reviews or simply click the links in the table to be redirected to the offshore sportsbooks and see for yourself. There is no requirement to make an account or place a bet at the time of browsing.

Sports Betting In Lexington, KY
The University of Kentucky Wildcats is one of the most famous athletic programs in the country, particularly their men's basketball team. The Wildcats play in the SEC and are NCAA March Madness regulars. They have won several national titles over the years.
Their football program is decent from a division standpoint, but the SEC is tough to break through in terms of the entire conference. Lexington residents can bet on the Wildcats through any of the sportsbooks listed in this guide.
Sports Betting In Louisville, KY
Louisville is home to the University of Louisville Cardinals, an ACC program that has emerged as a sleeper powerhouse in recent seasons. The Cardinals are projected to do well this year, though the ACC has become the strongest conference with teams like FSU, Clemson, NC State, and Miami present. Cardinals basketball is another solid option for wagering, with the men's team a strong member of the division.
Look for betting lines on Cardinal sports through the offshore sports wagering operators recommended in the table above.
Frequently Asked Questions About Sports Betting In KY
How Do I Make An Account With An Offshore Sportsbook?
All you need to do to register for an account is enter in some personal information like your name, location, age, email, etc. Sportsbooks must verify if they are eligible to accept you based on your age and location. All users must be at least 18 years of age.
How Do I Know Which Sportsbook To Use?
We stand by each one of our recommended offshore betting sites. You will often find the same betting lines, but sportsbooks may offer different odds, bonuses, etc. You can browse through each one before deciding to register for an account.
There is no obligation to place a wager, even after you have registered for an account.
Can I Have Accounts With Multiple Sportsbooks?
Yes. There are no rules or limits on how many sportsbooks you can have accounts with. Multiple accounts will grant you access to more bonuses, odds and more.
Can I Use My Debit/Credit Card To Make A Deposit?
Yes. Credit/debit cards are available to deposit methods in most cases, however, the Unlawful Internet Gambling Enforcement Act does influence which transaction methods are available. Visa and MasterCard are the 2 most commonly accepted card brands.
American Express is another option. Pay attention to the minimum and maximum deposit limits in place.
What Are Other Deposit Methods Available?
Deposit methods vary pending the sportsbook. Aside from credit/debit cards, wire transfers, prepaid options, and cryptocurrencies.