Legal UFC Sims And eSports Betting Guide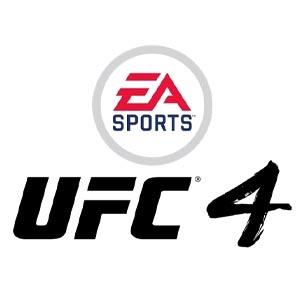 Betting Odds For UFC Sims & eSports Are Live Now!
EA's UFC Games Are Not Release Every Year
Updates And Downloadable Content Are Available Now
The Ultimate Fighting Championship first began mixed-martial-arts competitions in the mid-1990s and quickly became an international phenomenon. Since 2014, EA Sports has been releasing their UFC series of games that duplicates the hard-hitting action of the Octagon for Xbox and PlayStation4 consoles. These games now have a presence at premium sportsbooks offering UFC sim betting as well as other sports sim betting options.
The UFC is the #1 fighting promotion on the planet, and legally betting on the UFC, betting on Bellator, and UFC Fight Night lines have become a popular option at top-rated sportsbooks. Also on the rise in recent years has been options for betting on simulated athletic contests and eSports using popular video game software series such as Madden and NBA 2K.
Mixed-martial-arts esports and fight sims have also been in demand, and naturally, they use the best software on the market, EA Sports UFC game. Our guide to legal UFC sims and eSports betting will detail the varieties of gambling that can occur using the game, will reveal the best places on the net to place a wager on simulated MMA, and will let bettors know what features they can expect to find at premium sportsbooks.
Is It Legal To Bet On UFC eSports and Sims?
Yes. There have been some domestic sportsbooks that allow for UFC eSports and sims betting, but not many. The best option for those looking to wager on UFC simulations and eSports is with an online sportsbook operating legally outside of the jurisdiction of the United States. This is because wagering with an offshore book is not defined by federal or state gambling laws, and therefore doesn't break any rules.
Washington has passed laws that prohibit all online gambling, but there have yet to be any arrests for that crime. That is likely because gambling laws are designed to target illegal gaming providers and not gamblers themselves.
The sportsbooks we recommend in this guide accept members from WA, so we advise becoming familiar with all regional regulations as well as the terms and conditions of sportsbook membership prior to placing a wager. For more information on gambling laws, please visit the Laws section in our top menu.
Best UFC Sims Betting Sites for 2023
How To Bet On UFC eSports
There are currently two varieties of UFC wagering offered at major offshore sportsbooks - video game simulation and eSports betting. Be sure to read the next two sections that detail the difference between each betting option, because although they are incredibly similar, there are key distinctions between the two that need to be known before placing a wager.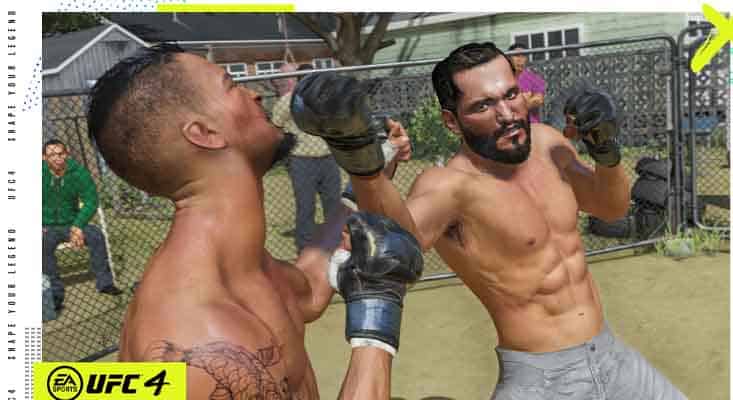 eSports are competitions between human video game players using popular software that are broadcast on streaming video sites and are sometimes held in large arenas with fans watching the proceedings. While not common, sometimes the eSports competitions are shown directly on the betting site.
The odds for UFC eSports are based on the prowess of the fighter's attributes that are assigned in the video game, as well as the skill of the human gamer. To gain an edge, research is required for the history of the real-life fighter that has been selected, as well as the past performance of the gamer that is controlling the action.
Betting lines are presented in the same fashion that real UFC fight odds are, with money line odds for winners and losers, and can include live betting and prop bets.
Just like with eSports, simulated MMA fight betting uses UFC software to replicate the action. The major difference between sims and eSports is that there are no human gamers controlling the action. Simulated UFC fights are CPU vs. CPU competitions.
There is the potential for variables to be used in gameplay, and they will be declared in the betting line details. The odds for simulated UFC bouts are determined using the skill levels that have been applied to the fighter in the game. These levels are determined based on the real-life fighter's history, so having knowledge of the sport is a legitimate component of UFC simulation betting research.
The betting lines will look just like a real-life UFC match, with moneyline odds placed on each combatant. These MMA sims will be shown via live video feeds on Twitch or YouTube and are sometimes featured directly on the betting site.
Mobile Betting Options For UFC Sims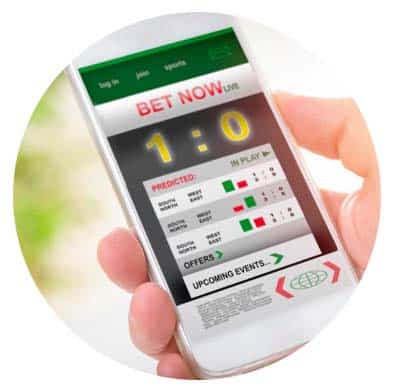 The top-rated sportsbooks that offer UFC sims wagering also allow for live betting on the go. These mobile sports betting sites utilize web apps that allow for betting on UFC eSports from any current smartphone or tablet, including iPhones, iPads, and Android devices.
The web apps conform to screen sizes and instantly create a portable, hand-held UFC eSports and sims betting station, complete with video display and touch-button responsive technology.  All of the features of the main site can be accessed in the palm of your hand as long as you've got a solid connection to the internet.
Live Betting On UFC eSports And Sims
Some of the betting sites that are featured in our list of top sportsbooks offer live betting on UFC simulated fights and eSports matchups. Live UFC betting allows for wagers to be made during the bout, with odds that update throughout the contest. If a bet is a sure loser minutes into the match, another wager can be made on the eventual winner and can also be placed on various prop bets that may or may not affect the outcome. Don't settle for pre-fight wagers. Keep the action going with UFC live betting.
Banking Options
When making a wager at an offshore sportsbook on UFC eSports or sims, it's only natural to expect a same-day payout, right? Well, the only way that can be achieved is by using cryptocurrency as a method of withdrawal, as all other methods offer at least a 24-hour delay in processing. Crypto also allows for enhanced bonus offers, which will be covered in the next section.
Other methods of payment and withdrawal that are accepted at the online UFC betting sites that we recommend include:
Deposit: Credit Cards, Debit Cards, Money Transfer Services, Wire Transfer, Cashier's Check, Cryptocurrency (Bitcoin, Bitcoin Cash, Ethereum, Ripple, Litecoin, Tether)
Withdrawal: Wire Transfer, Cashier's Check, Cryptocurrency, Voucher
Bonus Offers From UFC Betting Sites
When first joining an offshore betting site, new members will be offered a welcome bonus that will match a percentage of the initial deposit. A common promotional offer that our team has seen will match 50% of the first deposit up to $250.
If cryptocurrency is the method of deposit, the bonus amount increases to $750. Accepting a sportsbook bonus offer is not a requirement of membership, so we recommend reading through the associated terms and conditions to make sure the offer is the most advantageous option for you.
UFC Sims And eSports Betting FAQs