Tennessee Sports Betting – Bet On Sports Legally In TN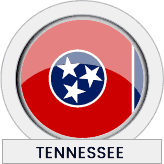 Tennessee, the Volunteer State, is home to 3 major professional sports franchise and college program in the SEC. Tennessee is one of the 48 states that do not prohibit sports betting and residents are free to wager with licensed offshore sportsbooks, and soon to come domestically licensed online wagering sites. These online destinations feature betting lines on your favorite local teams and wagering types to accommodate different styles of bettors.
If you are curious about betting legally on sports online, consider one of our suggested offshore sportsbooks. This page was created specifically for Tennessee residents and has material on the legalities of domestic sports wagering, sportsbooks accepting TN bettors, how these sportsbooks operate and more. Being an informed bettor is the best way to gamble responsibly, so take a moment to read through our site before placing any type of wager(s).
Is Sports Betting Legal In Tennessee?
Federal Laws In Play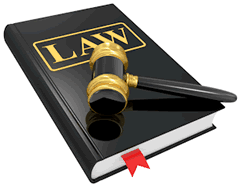 The United States has 3 major federal gambling laws in place that can be applied to sports betting. These laws are the Professional and Amateur Sports Protection Act (PASPA), Federal Wire Act and the Unlawful Internet Gambling Enforcement Act (UIGEA). The Professional and Amateur Sports Protection Act was a federal ban on any type of betting activity regulated by the state.
PASPA was enacted in 1992 and affected 46 states, including Tennessee. The 4 states allowed to host sports gambling are Nevada, Delaware, Montana, and Oregon. These states already had some form of regulated wagering in place at the time of PASPA's passing.
PASPA was repealed by the SCOTUS in 2018 giving states the right to enact state laws to allow domestic sports betting.
The Federal Wire Act applies to domestic gambling and blocks any US-based gambling businesses from accepting wagers across state lines. The Unlawful Internet Gambling Enforcement Act was passed in 2006 and applies to banks and other financial institutions. The UIGEA specifically monitors transactions between banks and Internet gambling sites, i.e. how they are processed.
All 3 of these laws strictly pertain to USA based online sports wagering. The legally sanctioned offshore sportsbooks listed in this guide are outside US jurisdiction. Furthermore, there is no mention of them anywhere within the language of any US federal gambling laws.
State Laws That Affect Sports Betting In TN
The Volunteer State has yet to draft and implement any type of law deeming offshore betting illegal. Residents are legally allowed to place bets on sports through any of the sportsbooks mentioned in this guide. Tennessee is part of the 48/50 states that allow offshore betting.
Since state laws lack wordage of online sports betting, residents are free to bet on whichever team they want. Tennessee has professional and college teams and is considered a strong contender in many of the sports they play. Residents are free to wager on any sporting event from Tennessee to China with the use of offshore sportsbooks. US sports betting is often played by many Americans as a way to get more involved with the game.
TN recently legalized domestic wagering through Senate Bill 16, which was passed without the Governor's signature. This bill passed into law means domestic betting will come to the Volunteer State either by the end of this year or early 2020. The law will only allow bettors aged 21 and over to gamble at TN-based and regulated online sportsbooks - there are no plans for physical wagering venues.
Sportsbooks That Are Legally Licensed To Accept TN Residents

Below is a table comprised of the best available online sportsbooks accepting Tennessee residents. Our selected brands have passed our intensive screening process that searches for several qualifications. Most importantly, each one of our selections is legally licensed regulated by a respected government.
We also check for a variance with betting lines and wagering types, and these sportsbooks provide bettors with the most options. These offshore sportsbooks have stringent security protocols that safeguard your information, provide reliable customer support, offer generous bonus incentives and feature live/mobile betting capabilities.
If you are interested in placing legal bets on sports online in the state of Tennessee, look no further than our recommendations. You can examine them for yourself by clicking on the links provided in the table. For our readers looking for further information about the brands listed below, check out our US sportsbook reviews page where our industry experts go into further detail everything that is associated with the brands listed below.

Sports Betting In Nashville, TN
Nashville is one of the best cities for music in the country, but it is also home to 2 major professional sports franchises in the Tennessee Titans (NFL) and Nashville Predators (NHL). Nashville residents and fans can bet on both of these teams through any of the sportsbooks recommended in this guide.
Sports Betting In Memphis, TN
Memphis is home to the Memphis Grizzlies (NBA). The Grizzlies are unfortunately slotted in the Western Conference, easily the tougher of the 2 Conferences, so their Playoff hopes are not looking too good. However, they are strong throughout the regular season and worth tracking. You can bet on all Grizzlies games via a licensed offshore sportsbook.
Sports Betting In Knoxville, TN
Aside from 3 professional franchises, Tennessee is home to a notable college athletics program, the Tennessee Volunteers who are in Knoxville and compete in the Southeastern Conference (SEC). You can bet on Tennessee Volunteers sports on our suggested sportsbooks.
Frequently Asked Questions About Sports Betting In Tennessee
How Do I Know These Offshore Sportsbooks Are Legitimate?
Reputable sportsbooks will have their licensing information readily available on their website. Look for an icon in the footer section that will redirect you to their licensing credentials. All of our sportsbooks have been vetted for legitimate status via legal licensing.
Can I Have Accounts With Multiple Sportsbooks?
Yes. There are no rules or restrictions against having accounts with multiple offshore sportsbooks. If anything, having multiple accounts could be considered advantageous in that you would have access to more betting lines and bonuses.
What Are Bonuses?
Sportsbook bonuses are financial rewards given to players at no additional cost. They are designed to attract new bettors, though reputable sportsbooks continue to offer bonuses to retain players.
The most common type of sportsbook bonus is a match bonus, where player deposits are matched by a percentage up to a certain amount. For example, you may encounter something like, "75% of deposits matched up to $500." Other bonuses are for mobile/live betting. Each bonus comes with its own terms and conditions.
How Does Mobile Betting Work?
Our recommended sportsbooks feature a mobile component that is compatible with Apple, Android, Windows and Blackberry devices. The mobile suites are a web-based application and are accessible via your device's browser (no app download required). You will find the same betting lines, wagering types, etc.
There are some bonuses exclusive to the mobile sportsbook. Responsive design technology keeps design and function elements consistent across multiple screen size dimensions—you can also access the mobile sportsbooks on your tablet.