Legal Philippines Sports Betting
Sports betting is a major activity in the island nation of the Philippines, and there are many regulatory bodies that govern wagering activities for Filipino punters. Read on to discover the many outlets that citizens of the Philippines have available to them and by what means they can access them.
We'll also provide information regarding mobile play and bonus offers, so that Filipino online sports bettors can experience the full VIP treatment while avoiding illegitimate operations. Don't risk running afoul the authorities. Our guide will explain all about legal Philippines sports betting for the most secure wagering options, both online and off.
Is Sports Betting Legal in the Philippines?
Best Philippine Sports Betting Sites
Philippines Legal Gambling Authorities
PAGCOR (The Philippine Amusement and Gaming Corporation) – This entity is the regulatory body for any betting operation, except for locations inside of the Cagayan Freeport Economic Zone, which has a separate governing body to regulate their gambling businesses.
PHILRACOM (Philippine Racing Commission) – All regulatory functions regarding horse racing are handled by this entity, except for horse race betting.
GAB (Games and Amusement Board) – The GAB oversees all Philippines based professional sports operations and also has regulatory control of sabong and horse racing betting.
Philippine Sports Betting Laws
Presidential Decree No.1067-a - This decree serves to define what legal gambling is in PH, and how the revenue positively affects society on the island. It also created and defined the purpose of PAGCOR.
Presidential Decree No. 1602 – This defines and provides penalties for illegal gambling.
Republic Act 9287 - This law amended PD 1602 to increase penalties and to include anyone involved in illegal gaming, be it provider or participant.
Presidential Decree No. 1869 – This decree provides the PAGCOR guidelines for games of chance and defines their power regarding enforcement.
Republic Act 7922 – This act established the Cagayan-Freeport Economic Zone and outlined the regulatory mandate of the CEZA (Cagayan Economic Zone Authority).
Executive Order No. 13 – This order expanded the definition of illegal gambling and includes language suggesting that all unsanctioned gambling activities on the island should be cracked down upon, regardless of the amount of money involved.
Republic Act 10927 – This act was passed to combat illegal money laundering in PH, and it requires that casinos retain the previous five years' worth of files and must report all PHP 500,000+ transactions.
House Bill 8910 – This bill has passed through legislation but has yet to be signed by President Rodrigo Duterte. Once signed, it will strengthen e-sabong regulation by the GAB. E-sabong is internet-based cockfighting betting, and it is currently popular in underground gambling circles.
Sabong Betting in The Philippines
Cockfighting is a traditional betting pastime in the Philippines that dates back hundreds of years. Bettors can place wagers on which cock they think will win at regulated cockpits around the country. Underground or illegal cockfighting is also rampant in the nation.
E-sabong regulation has been passed by the PH legislature, but the President has yet to sign the bill (HB 8910) into law. Once enacted, regulated eSabong within the country will begin if the GAB decides to pursue the market. HB 8910 also gives the GAB the authority to outlaw e-sabong at will, so it will be interesting to see which side(s) of the industry they end up supporting.
What Sports Can I Bet On Legally In The Philippines?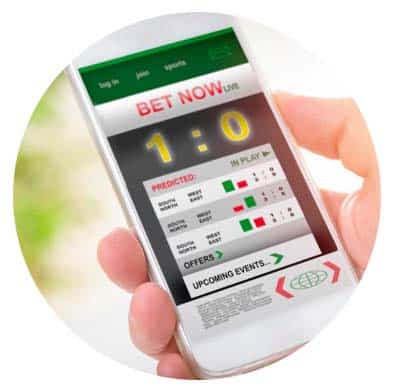 Professional Sports in The Philippines
Of all the professional sports leagues in the Philippines, basketball stands tall above the rest. The sport was introduced to the country in the early 1900s by American colonists, and it has been a national staple ever since. Their Philippine Basketball Association (PBA) is the top-drawing professional sports organization in regards to viewers, attendees, and betting. Wagering on the NBA is also very popular in the Philippines.
Other local sports leagues include the following, though you won't find most of these on offshore betting sites.
Boxing
Philippine–American Football League
Philippine Basketball League
Philippines National Rugby Team
Philippine Premier League (Soccer)
Philippine Hockey League
Philippine Super Liga (Volleyball)
Presidential Election Betting In The Philippines
Like most other countries, the Philippines has elections every few years to fill both national and local positions of government. And also like most other countries, the Philippine Presidential elections get the most attention. Which, naturally, means they get the most betting attention, too. Case in point: the 2022 Philippine Presidential election.
Held on May 9, 2022, the Philippine Presidential election featured some big names facing off for the office. Legendary boxer Manny Pacquiao – term-limited in the Philippine Senate (for now) – was the first to throw his hat in the ring. Outgoing Philippine Vice President Leni Robredo also announced her candidacy, along with several other hopefuls.
However, for the majority of the election cycle, the betting boards have favored former Philippine Senator Bongbong Marcos, and – with the results finally coming in for the election itself – his place as the favorite was well-deserved. Early tallying of the 2022 Philippine vote indicates that Marcos is outpacing Robredo at a 2:1 clip and is headed for a major landslide victory.
In the Philippines, the office of Vice President is elected independently of the office of President. In 2022, the favorite to win the Philippine Vice Presidency was Sara Duterte-Carpio, former mayor of Davao City and daughter of popular outgoing President Rodrigo Duterte.
Before the May 9 Philippine Presidential election, here's how the election odds looked (via BetOnline Sportsbook):
2022 Philippine presidential Election Odds – Winner
Bongbong Marcos -10000
Leni Robredo +1600
Manny Pacquiao +5000
Isko Moreno +20000
Alan Peter Cayetano +30000
Antonio Trillanes +30000
Bong Go +30000
Sara Duterte-Carpio +30000*
*In 2022, Mayor Sara was running for Vice President of the Philippines, not President of the Philippines. When betting on political odds, always be sure to research exactly who is – and isn't – running for a given position before casting your "vote" at the betting boards.
Philippine Betting Odds & Lines Explained
Legally betting on sports in the Philippines is just like wagering anywhere else, featuring straight up winners, spreads, point totals, props, and futures, among other bet types. Below, we detail these varieties so that bettors can enter a PH sportsbook with confidence and eliminate any uncertainties regarding betting lines.
Straight bets – These bets allow gamblers to simply wager on the winner of a contest. Odds will be placed alongside each team's chances that will determine the payout. Underdogs will always pay at a higher rate than favorites.
Spreads – Point spread bets work just like straight winner bets, but there is a point cushion included that the winner must win by more than, or the loser must lose by less than. This type of betting is also called the "Asian handicap."
Totals – Also known as the over/under, totals are bets on how many points two competing teams will combine to score.  Totals bets can also be placed on individual team scores. Oddsmakers set the number, and betters wager as to whether the final total will fall above or below that amount.
Prop bets – Prop bets can involve any game-related scenario but do not necessarily have to do with the win/loss outcome directly. Individual player performances are common fodder for prop bets (player props), but the category can also include team performances (team props), and game props like the result of a coin toss or whether or not a fan runs onto the field of play.
Futures bets – These wagers involve betting lines for games or happenings that have yet to occur but are still many weeks or months off. Examples include division winners, conference winners, eventual league MVPs, and even the eventual champions of the leagues in question. You can usually bet on futures year-round, getting better odds the further out you are from the event on which you place them.
Mobile Betting In The Philippines
To enjoy mobile betting on your favorite sports – and to do so no matter where you are in the islands – all you need to do is visit your betting site of choice by clicking on one of the sportsbook links on this page from your mobile device. Whether you want to enjoy iPhone sports betting, Android sports betting, or you wish to wager on an iPad or any other kind of tablet, you can do so with ease, and you never have to download any Philippine sports betting apps.
All the best offshore sportsbooks use web apps accessible through any mobile browser, allowing you to pull up your favorite betting site in seconds. There are no updates to run, and all encryption is state-of-the-art SSL and TLS certified.  Best of all, you'll get all the same lines and odds that you would on your PC or Mac, with the unrivaled convenience of betting from anywhere. There is no domestic mobile sports betting in the Philippines, so for this, an offshore sportsbook is mandatory.
Live Betting on PH Sports
The sportsbooks we recommend offer the opportunity to place an in-game wager while the game clock is still ticking. As games progress, live odds will update, giving bettors a chance to get in on the action even if they didn't make it to the betting site before the opening whistle.
Live betting options typically include tournaments and events such as the betting on the Philippine Cup, Governors Cup betting, MMA events, boxing, and more. There's no need to sulk over a busted bet, either. Get back in on the action with live betting at legal Philippine sportsbooks.
Many of our top-rated offshore sportsbooks listed on this page accept the PH Peso as a form of currency. They also accept credit cards, debit cards, wire transfers, money orders, P2P services, and cashier's checks. Withdrawal options include wire transfers, cashier's checks, money orders, P2P services, and so on.
The best Philippine betting sites also accept Bitcoin (BTC) and other cryptocurrency as a means of deposit and withdrawal, and it is the only monetary form that allows for a same day payout. Oftentimes, bonus levels are also increased when using crypto, as we will detail below.
Because crypto is unregulated by any government authority, legal offshore betting sites don't have to clear any supervisory obstacles to process it. The most common forms of cryptocurrency we have seen supported are Bitcoin, Bitcoin Cash, Ethereum, Ripple, and Litecoin.
Promotions & Bonus Offers
Premium PH betting sites often offer welcome bonuses to new members that promise to match a percentage of their first deposit. 50% to 100% deposit match bonuses are the most common, and usually, the perk level rises even more when Bitcoin is used. Bitcoin almost always comes with better bonuses across the board than any other deposit type.
For reasons stated in the previous section, legal offshore sportsbooks prefer Bitcoin and other cryptocurrency, and they will enhance their bonus offers to entice bettors to use it. Legal sportsbook bonuses often have terms and conditions attached to them, so please read through these clearly-stated rules to make sure that accepting a promotion is the right move for you. Accepting a bonus is not mandatory for membership.
Philippines Sports Betting FAQs