Pennsylvania Sports Betting – Bet On Sports Legally In PA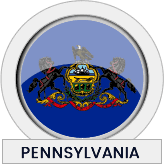 The Keystone State is one of the best sporting states in the country. Between Philadelphia and Pittsburgh, sports betting consists of 7 local professional franchises. Pittsburgh and Philly's residents are regarded as some of the best fans in all of the American sports.
In addition to domestic state-licensed physical and online sportsbooks, Pennsylvania is one of the 48 states with no laws against sports betting via offshore licensed and regulated sportsbooks. These sports gambling destinations provide a variety of safe and legal means for PA residents to bet on their favorite teams.
This page was created specifically for Keystone State residents and has information on the federal and state laws applied to online sports wagering, sportsbooks accepting Pennsylvania residents, and how these sportsbooks work.
Is Sports Betting Legal In Pennsylvania?
Federal Laws In Play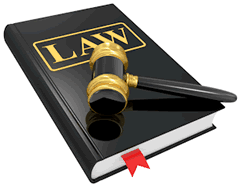 In the United States of America, there are 3 federal USA gambling laws applied to the domestic sports betting industry:
The Professional and Amateur Sports Protection Act was a federal ban on any type of state-regulated sports wagering, including through authorized gambling establishments and the PA state Lottery. The ban was enacted in 1992 and applied to 46 states, including Pennsylvania. The PASPA act was ruled unconstitutional by the SCOTUS in May 2018.
The Federal Wire Act deals with domestic gambling. The law was once perceived to apply to all forms of online gambling, but a 2011 Formal Opinion from the US Department of Justice ruled it only applies to online sports wagering. However, this changed in 2019 when the law was interpreted to apply to all domestic gambling entities transmitting wagering information and data across state lines, effectively prohibiting it.
The last federal law, the Unlawful Internet Gambling Enforcement Act, monitors banks and financial institutions and how they process transactions with Internet gambling sites. The UIGEA was passed in 2006 as a counteractive measure on illegal and unethical gambling operators in the US.
Each one of these laws only deals with domestic sports betting. The licensed offshore sportsbooks recommended in this guide are outside US jurisdiction. There is no mention of offshore betting sites in any of the established US federal gambling laws.
State Laws Affecting Sports Betting In PA
PA is part of the US coalition of 48 states allowing offshore betting. There are no state laws aimed at offshore sportsbooks or saying they are illegal to use. In fact, our research indicates that there have been no arrests or prosecutions related to wagering with licensed offshore sports gambling destinations.
Since no state laws abolish online sportsbooks, residents are free to place as many wagers as they choose online.
Pennsylvania also has its own state regulated and licensed sports betting opportunities. These sportsbooks are overseen by the state. PA legalized domestic wagering in 2018.
Sportsbooks That Are Legally Licensed To Accept Pennsylvania Residents

Our team of online gambling experts has put together a list of the best available sportsbooks accepting Pennsylvania residents. As industry insiders, we know what to look for in order to determine a site's legitimate status. Each one of these brands has been vetted by our team's rigorous screening process.
We check for items like legal licensing and regulation, betting line and wagering type selection, mobile/live betting capabilities, security features, customer service and generous bonus/promotional offerings.
With years of experience in the business of millions of wagers placed daily, our recommended sportsbooks have established credible reputations upheld by industry analysts and bettors alike. Our industry professionals have written detailed unbiased reviews for each of the brands listed below. It is a great resource for players new to online sports betting.
If you are serious about placing bets on your favorite Pennsylvania teams, check out our suggested brands. You can be redirected to their site by clicking on the links provided in the table.

Sports Betting In Philadelphia, PA
Philadelphia, the city of brotherly love, is home to 4 major sports franchises—the Philadelphia Eagles (NFL), Philadelphia Phillies (MLB), Philadelphia 76ers (NBA) and Philadelphia Flyers (NHL). With representation in each of the major US sports leagues, Philly fans have options when it comes to betting. In any case, betting lines are available for all these teams through any of the licensed sportsbooks recommended in our guide.
Sports Betting In Pittsburgh, PA
Pittsburgh has many successful sports franchises and is home to the Pittsburgh Steelers (NFL), Pittsburgh Pirates (MLB) and Pittsburgh Penguins (NHL). Pittsburgh residents are no strangers to winning when it comes to these franchises and betting lines are open for all 3 teams via sanctioned offshore betting sites.
Frequently Asked Questions About Sports Betting In Pennsylvania
Where Are The Domestic Sportsbooks In Pennsylvania?
Domestic sportsbooks operate in Pennsylvania casinos. While there are not a bunch of domestic options at this time due to the state high licensing fees, domestic sportsbooks are expected to grow into a bigger business over time. Below you will find the current casino locations that have an operating sportsbook on site.
Hollywood Casino (Grantville)
Sugarhouse Casino (Philadelphia)
Rivers Casino (Pittsburgh)
Can I Bet On Teams Outside Of PA?
Yes. You can bet on any team outside of PA—betting options are not restricted to your state. PA residents can bet on any team in the US, college or professional, and there are even options for international teams.
What Do I Need To Place A Bet?
In order to place a bet with an offshore sportsbook, you will need a registered account and to have made a deposit. All you need to register for an account is enter some personal information such as your name, age, location, email address, etc. This is used to verify your bettor eligibility.
You can make a deposit in one of several ways depending on the sportsbook you are using. Our research shows that credit/debit cards, wire transfers, prepaid options and cryptocurrencies as the most common methods available to US bettors. There are minimum and maximum deposit limits in place for each respective transaction method.
What Are Bonuses?
Sportsbook bonuses are financial rewards given to bettors at no additional cost. The most common type of sportsbook bonus is a match bonus, where a portion of your deposit is matched by a percentage up to a certain amount. For example, you might come across a bonus that says, "75% of your deposit matched up to $500."
Bonuses are designed to keep people betting and are offered throughout the year. Other bonus types are for mobile and live betting. Check the terms and conditions before claiming a bonus. Promo codes can be found on the site's Bonus page.
Are There Any Teams In Pennsylvania With A Chance Of Winning A Championship?
Yes. The Eagles and Steelers make a strong case for winning the Super Bowl this season. The Penguins recently won Stanley Cup, and NHL analysts expect them to be solid again this year. There is a lot of hype around the 76ers, and they could potentially make the NBA Playoffs with several Eastern Conference teams becoming weaker in the offseason, but only time will tell.