Wisconsin Sports Betting – How To Bet On Sports Legally In WI in 2023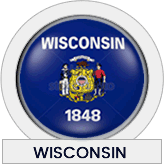 Online Sports Betting In Wisconsin Via Offshore Sportsbooks
Domestic Sports Betting In Wisconsin At 2 Tribal Casinos
On-Site Mobile Betting In WI On Property Of Oneida Casino
When it comes to state-regulated Wisconsin sports betting, the state is currently host to a single location - the Oneida Casino, a tribal entity that is exempt from WI gaming regulations. The Oneida also offers on-site mobile betting. The Potawatomi tribe has also reached an agreement with state lawmakers to open a sportsbook in their casino. Despite the expansion, options are limited at the state level.
The good news is that Wisconsin has no laws against sports betting from legally regulated offshore sportsbooks that operate online and through mobile betting apps, alleviating the long drive for sports betting in Green Bay.
Here we will cover the nuances of legal sports betting in Wisconsin, the laws involved, and where it can be done - both in-person and online. Legal WI sports betting options are more plentiful and more convenient than most people realize.
Is Sports Betting Legal In Wisconsin in 2023?
The Oneida Bingo Casino, a tribal gaming venue near Green Bay, WI, has been the only domestic sportsbook in operation within Wisconsin. The Oneida offers in-person sports betting inside the casino, and allows for online and mobile access to their sportsbook while on their property.
A second tribal casino has gained authorization to offer local sports betting and will launch its sportsbook sometime in 2022. Each tribe must negotiate independently for this opportunity.
Online sportsbooks legally operating outside of the United States present another viable option that does not violate any state or US federal gambling laws. The sports betting sites listed in the table below fit this description and serve Wisconsin gamblers that are 18 and over from anywhere inside the state both online and via mobile device.
Wisconsin Sports Betting Bills
Wisconsin lawmakers have not introduced any bills addressing state-licensed legal sports betting to its legislature since PASPA's removal, despite the fact that the only federal law preventing them from doing so has been repealed.
Despite this stance taken by the WI legislature, the Oneida Casino has opened a domestic sportsbook that accepts wagers onsite through a physical bookie and through geo-tracked online options that require customers to be on location to partake. The Oneida is able to undertake sports betting because of their tribal immunity to state law. 
The Potawatomi tribe has also been provided the same opportunity and plans to join the market sometime in 2022. 
If and when the state brings forward any Wisconsin sports betting legislation, we'll update this page and monitor the legislation through our state sports betting bill tracker.
Best Wisconsin Sports Betting Sites For 2023
Here you will find our recommendations for the most trusted online sportsbooks that legally accept Wisconsin bettors. They have been personally vetted by our team and have satisfied our stringent requirements for inclusion in this guide.
These brands all enjoy an impeccable reputation throughout the global gambling market. If you want more information concerning the brands listed below, visit our unbiased US sportsbook reviews page for an in-depth evaluation of our recommended sites.
Wisconsin Sports Betting Details
Legal Sports Betting: Domestic, Offshore
Minimum Sports Betting Age: 21 Domestic, 18 Offshore
Land-Based: Yes - Oneida Bingo Casino
Online: Domestic, Offshore
Mobile: Domestic, Offshore
In-Play: Domestic, Offshore
Estimated Revenue: n/a
Eligible Operators: Oneida Bingo Casino
Commission: n/a
Licensing Fee: n/a
Tax Rate: n/a
Tax-Funded: n/a
What You Can Bet On in Wisconsin:
You can participate in any betting action offered across all teams, sports, and leagues at offshore sportsbooks. The Oneida Bingo Casino near Green Bay offers betting lines on major pro and college sports.
What You Can't Bet On in Wisconsin:
The offshore sportsbooks have no restrictions for teams, sports, or leagues that apply to Wisconsin residents.
Where Can I Bet On Sports In Wisconsin?
The only retail sportsbook in Wisconsin is near Green Bay and operates from within the Oneida Casino. WI-based gamblers can also legally access any online sportsbooks that are operating offshore and that meet all the requirements for legally doing business within the governing jurisdiction they are located within.
Biggest Sports Betting Cities in Wisconsin
Sports Betting In Milwaukee, WI
Milwaukee is home to the Milwaukee Brewers (MLB) and Milwaukee Bucks (NBA).
Milwaukee Bucks (NBA)
Betting on the NBA is available via offshore sportsbooks in WI, which is good news for Bucks fans in the area. The Bucks won an NBA title in 1971 in just their fourth year of existence. The Bucks play in the Eastern Conference and are often among the top teams in the East.
Milwaukee Brewers (MLB)
The Brewers play in the National League Central division and first began to play in WI in 1970. Those looking to bet on the MLB are in luck because wagers can be placed on individual Brewers' games or on their championship futures. The Brewers are still seeking to hang their first World Series Championship banner in American Family Field.
Sports Betting In Green Bay, WI
The Green Bay Packers compete in the NFC North and are one of the oldest franchises in the history of the NFL. They have some of the most diehard fans in the league and are commonly known as "Cheeseheads," and the team is a solid NFL bet in most cases. Green Bay plays their games at Lombardi Field and have won four Super Bowl TItles during their lengthy stay in WI.
Sports Betting In Madison, WI
The Wisconsin Badgers is one of the better teams in the NCAA. They play in the Big Ten West division and are arguably the best team. The Badgers are touted for possible College Football Playoff selection this season and could make a run at a national championship.
You can bet on them throughout the regular season and into the postseason via NCAA betting lines provided by any of the offshore sportsbooks listed in this guide.
---
Legal Wisconsin Sports Betting FAQs
Will I get arrested for betting on sports in Wisconsin?
Not if you place your bets at sportsbooks that are operating legally, such as the ones listed on this page. Betting on sports at online betting sites does not violate any of Wisconsin's gambling laws.
How To Bet on March Madness In Wisconsin
The Badger State allows for both domestic and offshore sportsbooks to accept college basketball bets over the web and in person. The table above includes our list of Wisconsin's best online March Madness betting sites, and each venue is just a click away to 18 and over customers by using PCs, laptops, and web-ready mobile devices (iPhone, iPad, Android).
Tournament prop bets number in the thousands when surfing WI's top online NCAAB sportsbooks - that's why we suggest becoming a member with several. It allows for line shopping and securing the best online payouts while betting on March Madness in Wisconsin.
Are mobile sports betting apps legal in Wisconsin?
There are no state laws prohibiting the use of mobile sportsbooks that legally operate offshore. At this time, these are the only mobile betting apps available inside of Wisconsin, but the Oneida Casino is expected to release a downloadable sportsbook soon. The Oneida sportsbook can accept wagers using iPhones and other popular devices while on their property.
What teams can I bet on in Wisconsin?
The offshore sportsbooks listed on this page do not impose any restrictions for which teams Wisconsin residents can bet on.  All lines for all teams are available, including professional, amateur, and college teams.
Are there any local sportsbooks in Wisconsin?
Yes. The Oneida Bingo Casino near Green Bay is the only sportsbook in operation at the moment.
What is the legal minimum sports betting age in Wisconsin?
Offshore sports betting sites like the ones endorsed on this page for Wisconsin accept members and allow wagers to be placed at 18 years of age. The only local sportsbook in Wisconsin requires that bettors be 21 or over.
Who regulates sports betting in Wisconsin?
Nobody yet.  Should the state embrace the legalization of domestic sports betting, they will likely need to create a commission or agency to oversee it.
---
Wisconsin Legislative Resources
WI Gambling Resources
Following is a list of a few resources available to anyone in Wisconsin who is struggling with or worried about compulsive gambling. We understand that gambling addiction is a very serious, debilitating situation that requires expert intervention.
We urge all sports fans to gamble responsibly, but if you see the situation getting away from you, or you see the symptoms of gambling addiction surface, please reach out to one of these options.
Betting On Football In Wisconsin 2023
How To Bet On NFL Football in Wisconsin
The Green Bay Packers are one of the oldest teams in the National Football League and are a massive presence in the state of Wisconsin. Legal NFL betting is an option in WI, but don't rush in without investigating the online sportsbooks we recommend in this guide first. Regional gamblers can safely gamble on Packers odds or game lines for the entire league by becoming a member of one of the offshore sportsbooks listed above.
How To Bet On College Football in Wisconsin
The Wisconsin Badgers are members of the Big 12 Conference, where a championship can earn them a trip to the College Football Playoffs or a New Year's Six Bowl Game. College football betting in WI is also a local passion, and the offshore sportsbook sites that have made the grade here at SBL are the best options around. They allow gamblers to join at the age of 18 and bet on the Badgers or any other major NCAAF game on the schedule.