Wisconsin Sports Betting – Bet On Sports Legally In WI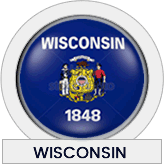 Online Sports Betting In Wisconsin Via Offshore Sportsbooks
No Domestic Sports Betting Options In Wisconsin At This Time
Legislative Movement Toward Legal Sports Betting In WI: Yes
When it comes to state-regulated sportsbooks, Wisconsin remains on the sidelines.  There are a few substantial hurdles that would have to be overcome if domestic Wisconsin sports betting was to become legal within the state's borders.
The first obstacle being the fact that Wisconsin's constitution prohibits state-based gambling (tribal gaming is exempt). To legalize sportsbooks at the state level, a bill would have to make it through two consecutive legislative sessions and then would then require a statewide referendum to become valid.
The second hurdle, which if overcome, could launch sports wagering in WI, is convincing the state's tribal gambling operations to expand their offerings to include sports betting options. As of this writing, the tribal casino owners are not interested.
Based on the mountains that would need to be climbed, sports fans in the Badger State probably shouldn't hold their breath. The good news is that Wisconsin is one of the multiple states that have no laws against sports betting from legally licensed offshore sportsbooks.
Is Sports Betting Legal In Wisconsin?
State-regulated sports betting is not legal in Wisconsin, and legislatively speaking, is not even on their radar at this point. We do hope that Wisconsin can get off the sidelines and into the game concerning state-regulated sports wagering, but until then, online sportsbooks legally operating outside of the United States present a viable option that does not violate any state or US federal gambling laws.
Wisconsin Sports Betting Bills
Wisconsin lawmakers have not introduced any bills addressing state-licensed legal sports betting to its legislature since PASPA's removal, despite the fact that the only federal law preventing them from doing so has been repealed.
We see no evidence that sports gambling is a priority to lawmakers or the public in Wisconsin, and even if they do decide to take on the uphill trek to setting the stage, it will still take considerable time, regardless of which path they attempt to forge.
If and when the state brings forward any Wisconsin sports betting legislation, we'll update this page and monitor the legislation through our state sports betting bill tracker.
 Top Online Sportsbooks That Accept Wisconsin Residents
Here you will find our recommendations for the most trusted online sportsbooks that legally accept Wisconsin bettors. They have been personally vetted by our team and have satisfied our stringent requirements for inclusion in this guide.
These brands all enjoy an impeccable reputation throughout the global gambling market. If you want more information concerning the brands listed below, visit our unbiased US sportsbook reviews page for an in-depth evaluation of our recommended sites.
Wisconsin Sports Betting Details
Since state-regulated sports betting is not legal in Wisconsin, the following details only apply to those online sportsbooks that legally operate outside of the United States and that accept bettors from Wisconsin. If the state moves forward with local sports betting legalization, we will update this information to include those details as well.
Legal Sports Betting: Offshore Only
Minimum Sports Betting Age: 18 years old via offshore
Land-Based: n/a
Online: Offshore Only
Mobile: Offshore Only
In-Play: Offshore Only
Estimated Revenue: n/a
Eligible Operators: n/a
Commission: n/a
Licensing Fee: n/a
Tax Rate: n/a
Tax-Funded: n/a
What You Can Bet On in Wisconsin:
You can participate in any betting action offered across all teams, sports, and leagues at offshore sportsbooks.
What You Can't Bet On in Wisconsin:
The offshore sportsbooks have no restrictions for teams, sports, or leagues that apply to Wisconsin residents.
Where Can I Bet On Sports In Wisconsin?
From inside the state's borders, residents can legally access any online sportsbooks that are operating offshore and that meet all the requirements for legally doing business within the governing jurisdiction they are located within.
Biggest Sports Betting Cities in Wisconsin
Sports Betting In Milwaukee, WI
Milwaukee is home to the Milwaukee Brewers (MLB) and Milwaukee Bucks (NBA).
Milwaukee Bucks (NBA)
Betting on the NBA is available via offshore sportsbooks in WI, which is good news for Bucks fans in the area. The Bucks won an NBA title in 1971 in just their fourth year of existence. The Bucks play in the Eastern Conference and are often among the top teams in the East.
Milwaukee Brewers (MLB)
The Brewers play in the National League Central division and first began to play in WI in 1970. Those looking to bet on the MLB are in luck because wagers can be placed on individual Brewers' games or on their championship futures. The Brewers are still seeking to hang their first World Series Championship banner in American Family Field.
Sports Betting In Green Bay, WI
The Green Bay Packers compete in the NFC North and are one of the oldest franchises in the history of the NFL. They have some of the most diehard fans in the league and are commonly known as "Cheeseheads," and the team is a solid NFL bet in most cases. Green Bay plays their games at Lombardi Field and have won four Super Bowl TItles during their lengthy stay in WI.
Sports Betting In Madison, WI
The Wisconsin Badgers is one of the better teams in the NCAA. They play in the Big Ten West division and are arguably the best team. The Badgers are touted for possible College Football Playoff selection this season and could make a run at a national championship.
You can bet on them throughout the regular season and into the postseason via NCAA betting lines provided by any of the offshore sportsbooks listed in this guide.
---
Frequently Asked Questions About Sports Betting In Wisconsin
Will I get arrested for betting on sports in Wisconsin?
Not if you place your bets at sportsbooks that are operating legally, such as the ones listed on this page. Betting on sports at online betting sites does not violate any of Wisconsin's gambling laws.
Local bookmakers are not authorized to accept bets anywhere in the state, so wagering with any local bookies could cause you to be associated with criminal activity. It is not likely you would be arrested for betting with an illegal bookie, but you were definitely be placing yourself in a questionable situation that we strongly recommend you avoid.
Are mobile sports betting apps legal in Wisconsin?
There are no state laws prohibiting the use of mobile sportsbooks that legally operate offshore. At this time, these are the only mobile betting apps available inside of Wisconsin.
What teams can I bet on in Wisconsin?
The offshore sportsbooks listed on this page do not impose any restrictions for which teams Wisconsin residents can bet on.  All lines for all teams are available, including professional, amateur, and college teams.
Are there any local sportsbooks in Wisconsin?
Not yet. There are a number of tribal casinos that operate in the state that would make great destinations for sports betting if only the tribes were open to the idea. Wisconsin sports fans seeking a brick-and-mortar sportsbook will have to travel to a neighboring state that has already legalized them.
What is the legal minimum sports betting age in Wisconsin?
Being that the state has not yet legalized state-based sportsbook gambling, lawmakers have not established a legal minimum betting age either. The online sportsbooks you see featured on this page all accept Wisconsin bettors who are 18 and over.
Who regulates sports betting in Wisconsin?
Nobody yet.  Should the state embrace the legalization of domestic sports betting, they will likely need to create a commission or agency to oversee it.
---
Wisconsin Legislative Resources
WI Gambling Resources
Following is a list of a few resources available to anyone in Wisconsin who is struggling with or worried about compulsive gambling. We understand that gambling addiction is a very serious, debilitating situation that requires expert intervention.
We urge all sports fans to gamble responsibly, but if you see the situation getting away from you, or you see the symptoms of gambling addiction surface, please reach out to one of these options.