Sports betting legislation in the US has quite literally exploded following the nullification of the Professional and Amateur Sports Protection Act (PASPA) in May of 2018, allowing all states to legalize locally regulated sports betting within their borders. The legal sports betting landscape looks completely different than it did prior to May 2018, and nearly every corner of the country represents a ripe potential gambling opportunity for American sports fans and sportsbook patrons.
While some regions passed sports betting laws in anticipation of the SCOTUS ruling on PASPA, since that beautiful day in May, most areas have either passed laws allowing sportsbook gambling or have pending legislation on the docket, with only a handful of states completely not yet interested.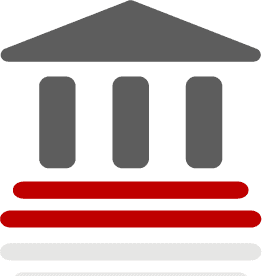 States With Active Sports Betting Legislation
States That Have Passed Legislation For Legal Sports Betting
The following states have passed legislation specifically making domestic sports betting legal in one or more forms. Some of these states have not yet launched their betting operations or infrastructure, as indicated with a ** notation.
The following states are offering sports wagering through existing laws or tribal compacts that allow betting and did not have to pass additional legislation in order to legally offer sportsbook gambling.
These states have expressed interest in regulating domestic sports betting but do not have any pending legislation for sportsbooks at this time. Included are states with don't currently have pending legislation by state lawmakers but will have one or more gambling measures on the ballot in 2023.
2023 Sports Betting Bills By State
This map includes all state sports betting legislative action for 2023. Hovering over the state will display how many bills have been involved during this time period, and clicking on a state will provide specific bill detail and information.  All pending bill information is updated in real-time.  All states with pending sports betting bills are included as well as states with legal sports betting that have pending legislation to expand and/or change existing regulations.
States With No Sports Betting Legislation In 2023
There are less than a dozen states that have not yet hopped on the sports betting bandwagon.  Their disinterest or hesitation could stem from a variety of reasons, but it is possible they want to sit back and see how this plays out for other states.  One of the strongest motivating factors for many of the states that have moved forward is the economic benefit.
States struggling financially see the benefit of this type of massive revenue stream.  Smaller states may hesitate simply due to facing a small customer base.  With interstate gambling compacts now in question due to the reinterpretation of the Wire Act, sharing bettor pools is off the table until that is sorted out, which could deter state lawmakers in smaller or less populous states.
Sports bettors in states that haven't passed any sports betting legislation or that have done so on a very limited basis still have some great options though.  With the exception of Washington state, placing bets online through offshore sportsbooks that are operating legally within the industry is not prohibited.  You can find our recommendations for legitimate US online sports betting in our sportsbook reviews section.
New Jersey's Contribution As The Pioneer of United States Sports Betting Legalization
Anyone who enjoys state-regulated sports betting outside of Nevada will owe a debt of gratitude to New Jersey. It is their willingness to take on the establishment that resulted in this newfound freedom American bettors now have to partake in domestic sports gambling. NJ's tenacious court battles against US professional and collegiate sports leagues brought us to where we are today. While they were being told to sit down and shut up over and over, the Garden State refused and kept pushing back against the unfair regulations imposed by the Professional and Amateur Sports Protection Act.
None of the legislation or sports betting bills mentioned on this page would exist were it not for New Jersey fighting the good fight on behalf of states' rights. NJ has undeniably brought unprecedented transformation to the US betting market, and personally, we thank them for it.