Legally Betting On The NHL Stanley Cup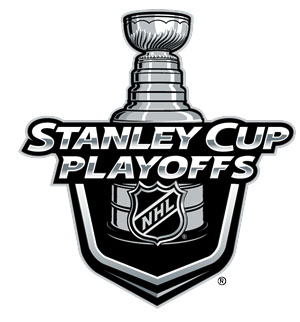 2023 NHL Stanley Cup Finals Odds Are Live Now
Domestic And Offshore Sportsbooks Allow For Stanley Cup Betting
Stanley Cup Finals Begin June/July!
After seven weeks of grueling NHL Playoff battles, two teams enter the ultimate NHL playoff series of the year, the Stanley Cup Finals. Naturally, you've got a favorite NHL team you'd like to bet on, but is it legal?
We'll guide you through all your options for legally betting on the NHL Stanley Cup Finals, show you the best places to place your bets, and wrist you an assist on what you need to know prior to placing any wagers. The odds to win Lord Stanley's Cup have been posted, so let the games – and the betting – begin!
Is Stanley Cup Finals Betting Legal?
Yes, it is legal to bet on the NHL Stanley Cup Finals and NHL playoff picture odds. Bettors inside of the USA have two options. If you are located in or near a state that has regulated its own sports betting and allows for brick-and-mortar or online sportsbooks, then you can place a wager on the Stanley Cup using these services.
The other option available to all bettors inside the US is to use an offshore sportsbook operating legally online, such as the ones listed on this page.
There are no US federal gambling laws that prevent bettors from inside the USA from placing a wager online with a reputable online sportsbook operating offshore. Washington has passed state laws that prohibit online gaming of all types, but we have yet to hear of any enforcement of the law in WA.
Best NHL Stanley Cup Betting Sites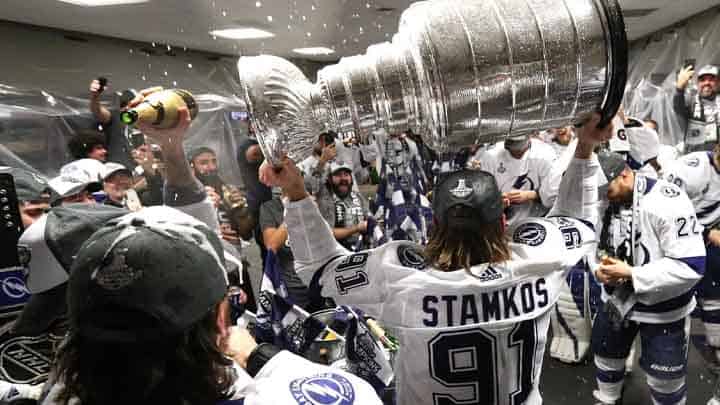 How Do NHL Stanley Cup Finals Work?
After the conclusion of the first three rounds of the NHL Playoffs, the two remaining teams – the Eastern Conference Champion and the Western Conference Champion – will advance to the Stanley Cup Finals for a best-of-seven series.
In the Finals, the first team to win four games wins the Stanley Cup and the NHL championship. The team that has home-ice advantage hosts Games 1, 2, 5, and 7.
How To Bet On Stanley Cup Finals at Legal Online Sportsbooks
Prior to the playoffs, teams will be listed with American odds indicating their chance of winning the NHL Stanley Cup. For example, if a team has +500 odds listed next to them, that means a $100 wager will earn a payout of $500 if that team wins the Stanley Cup. The +500 converted into implied odds reveals a 17% chance of winning.
Once the Stanley Cup Finals begin, betting lines will be offered on each game using American odds. Point spreads and over/unders will also be featured, along with plenty of player and team proposition bets.
Stanley Cup Point Spreads: In spread betting, a positive point spread indicates how many points you can lose by and still win a payout if that team is bet on, and a negative point spread indicates how many points a given team must win by for the bet to pay out.
Stanley Cup Over/Under Bets: The over-under refers to how many points both teams will combine to score. If the over-under is set at 5, then the two teams will need to combine for six or more goals to earn a payout if you bet on the over or four or fewer goals if you bet on the under.
Stanley Cup Prop Bets: Dozens of hockey player prop bets, and team props are also available for each NHL Finals contest, so be sure to browse all the extra odds that the Stanley Cup provides to eager bettors.
Stanley Cup Mobile Betting Apps
Our recommended sportsbooks all offer mobile betting via their web apps which are accessible via any major mobile web browser such as Chrome or Safari. The graphical interface is designed to adhere to your mobile device's dimensions and provide an app-like experience for 24/7 betting on the go.
Security is the name of the game in the online sportsbook business, and web apps provide the highest level of protection available, with no downloads or updates necessary.
How To Watch The 2023 NHL Stanley Cup Finals
All seven games of the 2023 Stanley Cup Finals will air on NBC. You will also be able to stream the series with the NBC Sports app or via any streaming services featuring an NBC package.
Legal Stanley Cup Betting FAQs
FAQs About the NHL Stanley Cup