MatchPay Sportsbook Deposits
Bovada-exclusive P2P deposit + payout method
100% AUTOMATIC - No more voucher codes to buy and sell
Works with PayPal, Venmo, Cash App, Zelle P2P apps
MatchPay is all new and improved for 2022, and it offers an exciting way to initiate person-to-person transfers of account funds in an exchange-based format. These peer-to-peer (P2P) transactions are valid for all kinds of commercial and retail accounts where users keep balances. As such, they're a perfect fit for legal online sportsbooks where getting your bets funded quickly and easily is paramount. MatchPay sportsbook deposits are a complete gamechanger!
But it gets even better. Because legitimate international sportsbooks catering to US players don't accept PayPal, Venmo, or Cash App deposits, MatchPay allows American gamblers to use these services to indirectly fund their sportsbook betting accounts. This means you now have more sports betting banking options than ever!
Best Online Sports Betting Site Accepting MatchPay Deposits In 2023
Bovada

– Revolutionizing Online Sports Betting With MatchPay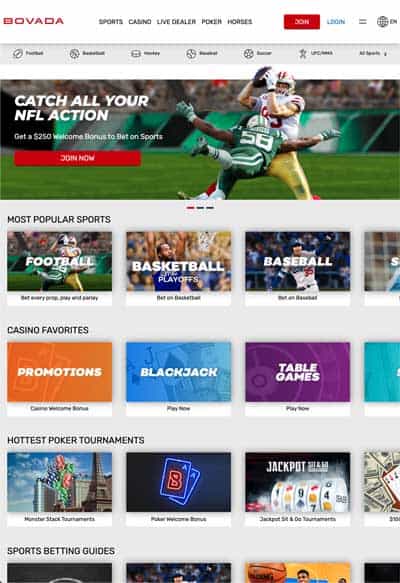 Bovada, as usual, is the trailblazer when it comes to sports betting deposit methods, and they are the first major online gambling site to adopt MatchPay.
Bovada MatchPay is fully integrated, which means you can access the option – and even enroll in the free service – right through Bovada's Cashier page or even when signing up. Bovada explains what it is, how it works, and walks you through the entire process. When making deposits at Bovada using this trading service, there are no added fees, and the process usually takes just a few minutes.
When you use these transfers to fund your Bovada account, you will get access to not only their preimum online sportsbook with thousands of odds and props posted each day, you'll also get access every other gambling market, too. Bovada is a true one-size-fits-all gambling site, and with MatchPay, its banking suite suits more US players than ever!
MatchPay is a new person-to-person (P2P) exchange that allows customers holding money in their various online retail and commercial account balances to transfer those funds to others.
MatchPay can be used in a number of different markets and with numerous different merchants, as it basically sets up private buyers and sellers to complete transactions.
By supporting well-established and heavily used instant-transfer banking services like PayPal, Venmo, Cash App, and Zelle, MatchPay makes it easier than ever to fund your betting account quickly, safely, and legally via these previously unaccepted services.
Now, you can effectively make PayPal sports betting deposits, Venmo sport betting deposits, and Cash App sports betting deposits at the best sites in the business, with Bovada MatchPay leading the way.
Is MatchPay Legal To Use For Making Sports Betting Deposits Online?
Yes! Just as there are no US federal gambling laws barring sports betting online, there are no restrictions on who can use MatchPay, so long as you're 18 or older (which is the same age you need to be to legally bet at the best online sportsbooks).
MatchPay membership is open to all, and there are no laws against using it to fund your overseas gambling at the best sports betting operators online.  
How Does MatchPay Work?
MatchPay is extremely simple to use, and this simplicity makes it perfect for nearly every sports bettor that wants to use popular and established money-transfer apps and services that aren't directly supported by offshore sportsbook sites.
You can sign up for an account with the service's site directly, but you can also do so from any sportsbook that accepts it. We recommend going this latter route, and we will use Bovada as an example for the signup process:
At Bovada, choose the MatchPay option from the main "Deposit" section during signup. For existing members, this can be found on the Bovada Cashier page.
Selecting their "Join Now" option will take you to the account creation portal.
Choose a username, input your email address, add your phone number, create a password, and submit the form by clicking or tapping "Create Account."
You will then receive a text message with a five-digit verification code. Enter this code, and then click or tap "Verify."
You will now receive an email with a different five-digit code. Enter this code on the form as requested. This is the final step for enrollment, which makes you a MatchPay Trader.
Once you're signed up (whether you've done so through your sportsbook or through their official site itself), actually using the service to make a deposit with your online betting operator is straightforward and painless. Again, we'll use Bovada as an example, since they are the first to offer MatchPay deposits:
Just head over to Bovada's banking suite, select the MatchPay option, and enter the amount of money you wish to transfer to your online betting account.
From there, you'll be redirected to the service itself, which will automatically find a trader willing to transfer your requested amount from their Bovada account to yours. You'll be able to chat with the seller and work out payment details using the most popular instant-pay apps on the market, including the following:
PayPal
Venmo
Cash App
Zelle Pay
Once the transfer is agreed upon and completed, your new funds will be credited to your Bovada account in mere minutes, allowing you to legally bet on sports and enjoy other real money online casino games, poker, and horse racing betting.
PayPal Sports Betting Deposits
International sportsbooks for US customers cannot directly accept PayPal due to geographical restrictions, but by employing MatchPay, you can kick off a PayPal sportsbook deposit by purchasing part or all of another site member's balance. This allows bettors to help one another get in the game quicker, faster, and more easily than ever.
Venmo Sports Betting Deposits
There are no US-facing sports betting sites that use Venmo for deposits, but MatchPay changes all that. Now, by using the this peer-to-peer trading service, you can enjoy Venmo sports betting by purchasing the account balance of another user at your sportsbook of choice.
Cash App Sports Betting Deposits
Cash App is used by hundreds of millions of people worldwide as an easy person-to-person banking platform. However, the best USA online sportsbooks do not support Cash App directly. MatchPay allows for customers to easily work around this restriction, making Cash App sports betting a reality.
Zelle Pay Sports Betting Deposits
We've already discussed how to use Zelle to fund your online betting account by using the popular banking service to purchase Bitcoin from online digital currency exchanges and then send that BTC to your legal online sportsbook of choice. Now, with MatchPay, you can use Zelle to directly buy a fellow sports bettor's account balance and have that credited to your own. This is an even simpler process than the Zelle-to-Bitcoin deposit method!
MatchPay Same-Day Payouts
One of the biggest selling points for MatchPay is that not only can you use common P2P apps to handle all your bet funding and build your site's gambling community at the same time, but you can actually get same-day payouts about 90% of the time. Previously, only cryptocurrency banking allowed for same-day withdrawals, as all other methods take 2-7 days on average.
However, with MatchPay – even more so than with sports betting vouchers – you can claim same-day payouts almost all the time. This isn't guaranteed every time, since payouts still require demand from fellow site members. But since the service handles user pairing automatically, there's no need to request voucher codes, post them for sale, communicate with potential buyers, negotiate terms, etc.
Instead, here's how to claim a MatchPay sports betting withdrawal:
Head to the Bovada Cashier page and choose the MatchPay option from the withdrawal menu. (If you're not already a Trader, you can sign up via the popup during this step).
Sign in to your account and enter in the amount of your Bovada sports betting balance you wish to withdraw.
MatchPay then finds a buyer, and you'll receive a notification within your linked P2P app of choice once that buyer has sent over the money for your account balance.
MatchPay releases your account balance to Bovada, where it's put toward the buyer's bankroll.
Compared to crypto, this service does have one big benefit: Whenever you get same-day payouts, you get them in USD, deposited right into your P2P app of choice (PayPal, Venmo, etc.). You can then deposit this into your linked bank account, cash it out immediately at any ATM, or use it within your P2P app for online shopping, other private money transfers, paying bills, etc.
With crypto, cashing all the way out requires exchanging your crypto to USD at the exchanges and then sending that USD to your bank. This can take several days in some cases. With MatchPay withdrawals, there are no extra steps required.
MatchPay Mobile App
At the top legal online sportsbooks, mobile sports betting is the most popular way to wager. Fortunately, you can use MatchPay via mobile as well, meaning that you can handle all your banking and all your betting on your iPhone or Android device of choice, no matter where you are in the USA!
MatchPay doesn't have a dedicated iPhone app or Android app, but the service is mobile-optimized for all modern devices of any make, model, or screen size. This streamlines the banking process significantly, allowing MatchPay Traders and legal online sports bettors to handle every aspect of their hobby from anywhere, anytime, with no geo-fencing and no interruptions.
What Other Online Sportsbooks Accept MatchPay?
Currently, only Bovada accepts MatchPay account-to-account transfers, and the site has integrated it into its secure banking suite. You can even sign up from Bovada's Cashier page itself.
Of course, Bovada is famous as an online sports betting trailblazer, as they were the first major gambling site to accept Bitcoin sports betting deposits and roll out sportsbook vouchers.
Thus, you can be sure that other top-rated online sportsbooks will soon employ this option as well, which takes the voucher concept and simplifies it considerably for all parties involved.
Still, given that Bovada is America's favorite sportsbook, many players will be perfectly satisfied with MatchPay being limited to Bovada for the time being.
Disclaimer: MatchPay is a third-party payment processor and does not endorse this site or any online sports betting site in any way. This page is for informational purposes only.