MyBookie Sportsbook Rating
MyBookie Sportsbook hasn't been around as long as some of the other brands we've provided trusted sportsbook reviews on, but they have quickly become one of the best betting sites available to US players. This legal offshore betting site is licensed in Curacao, and it has more bet types than most online sportsbooks we've come across. If you're a sports fan and want the most options available and some of the most attractive betting lines on the Internet, MyBookie should be one of your first destinations.
New players can claim a 50% bonus up to $1,000 on their first deposit.  In addition, the site offers reload bonuses for loyal players, and you can also bet on horses and play a full menu of casino classics, including live dealer table games!
MyBookie Sportsbook Overview
MyBookie.ag launched in 2014 and has since become a dominant force in the online sports betting industry. This offshore site is licensed by the Curacao government in the Netherlands Antilles and allows players from the United States to bet on sports both legally and safely.
MyBookie caters to a decidedly American clientele, with odds and lines that are designed for US bettors in mind. The site covers all the biggest leagues in the nation, putting them front and center whenever you log in. Of course, they also have dozens of international leagues to bet on, as well as political markets, entertainment odds, and more.
While MyBookie is among the newest legal online sportsbooks, it's quickly become one of the best. It offers competitive lines compared to other books, often differentiating itself with significantly better odds on certain contests, and the site is legal for 18+ US players from most states. If you like American sports, make MyBookie your bookie today!
MyBookie Sports Betting Options
MyBookie offers an exceptional user experience and a slick mobile interface, but all of that means nothing if there isn't a full slate of sports on which to wager. When it comes to the sports betting options at MyBookie, we've rarely come across an online sportsbook that offers so many odds across so many US and global sporting events.
MyBookie Live Betting
Live betting is the newest way to wager on sports, allowing bettors to put money on odds and lines all game long. These update in real-time according to the ebb and flow of the game. With live betting at MyBookie, you can wager while you watch, recovering bad pre-game bets or doubling down on longer odds when the games get tight.
Live betting adds literally hundreds of fresh wagers to every contest, but you have to act fast, because the odds are usually only up for a few moments before the next play alters the course of the projections and the lines change.
Sports To Bet On At MyBookie Sportsbook
MyBookie Baseball: MLB, NCAA
MyBookie Soccer: MLS, Premier League, Bundesliga, etc.
MyBookie Hockey: NHL
MyBookie MMA: UFC
MyBookie Boxing: Celebrity Boxing
MyBookie Golf: PGA
MyBooke NASCAR
MyBookie eSports: LOL, CSGO, Dota 2, COD, etc.
MyBookie Virtual Sports: Virtual basketball, virtual car racing, etc.
MyBookie Sports Sims: NBA 2K 20, Madden 21, MLB The Show, NASCAR Heat 4, NHL 20, FIFA 20, UFC 3, etc.
MyBookie Futures: Celebrity Death Matchups
MyBookie Entertainment: American Idol, The Voice, The Oscars, etc.
MyBookie Politics: US election odds
MyBookie Horse Racing: Domestic and international horse racing betting
And More!
Banking Options
MyBookie deposit options run the gamut, as the site accepts Visa, Mastercard, Person2Person services (MoneyGram et al.), cashier's checks, money orders bank wires, Bitcoin, and other cryptocurrencies (Litecoin, Ethereum, Bitcoin Cash). Depositing funds is quick and painless, especially with cryptos since the transactions take place instantaneously.
After you win, then comes the follow-up question: What are your banking options when requesting a withdrawal? Unfortunately, this is one area that the site could improve, since there are significantly fewer MyBookie payout options than there are deposit options. For a MyBookie withdrawal, you can ask for a bank wire transfer, a Person2Person payment, a courier check, or Bitcoin/crypto. MyBookie payout reviews – including ours – prove that each method is reliable, but our favorite is Bitcoin, as it's the only same-day payout option.
Even though we believe that MyBookie should consider expanding their banking options going forward because it will likely help them continue gaining a bigger and bigger player base, we can definitively say that we never had any issues with transactions.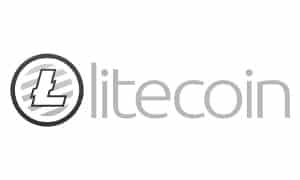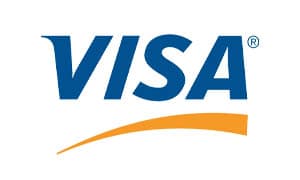 How To Deposit Bitcoin At MyBookie
At MyBookie, Bitcoin is your best banking option by far. It allows you to transfer funds instantly and securely, it bypasses all banking and governmental hold-ups that might happen from time to time with other deposit methods, it has no added fees, comes with high limits, and is the only same-day payout option available. MyBookie Bitcoin payouts process in as little as an hour!
To deposit with BTC, you don't need a MyBookie Bitcoin promo code, you just need some Bitcoin and a Bitcoin wallet. Navigate to the site's cashier section, click or tap the "Deposit" option, and select Bitcoin from the menu. From there, simply follow the instructions provided.
You'll get MyBookie's Bitcoin wallet address, and from your e-Wallet, simply plug in that address, select the amount of money you wish to deposit, and submit! Your account will be credited in seconds, and you'll be ready to bet immediately.
Note: If you don't yet own any BTC, you can purchase Bitcoin off of several exchanges, like Coinbase. However, this process can take up to 10 days, so if you need to bet on a line tonight or tomorrow, you should consider the Zelle-to-Bitcoin option. Using Zelle to buy Bitcoin is simple, as you simply use your bank's existing Zelle Pay option to purchase BTC from private sellers at the popular LocalBitcoins.com site.
Quickbit – New Deposit Option For MyBookie Members
Quickbit is the newest way to get your account funded at MyBookie. While the Quickbit service is not associated with online sports betting or gambling, the platform allows any Internet retailer or service provider – like MyBookie Sportsbook – to offer its customers the option to make instant Litecoin deposits using their typical Visa and Mastercard accounts.
At MyBookie, there are numerous perks for depositing with crypto, and Quickbit allows sports bettors to do so without having to go through the usual time-consuming and often confusing crypto exchange processes. You'll get great limits, zero added transfer fees, increased sports betting bonuses, and access to same-day payouts when depositing with Quickbit. (Please note that to claim same-day LTC payouts, a free Litecoin wallet will be required.)
But before you deposit, there's one very important thing that you need to know about that we've yet to mention, and that's the bonuses and promotions available at MyBookie. Whether you're a high roller or a budget better (and gambling responsibly for both), you can take advantage of the extra cash that MyBookie wants to put into your account.
Very few sites can match the flexibility, amount, and variety of the MyBookie bonus options available to new and returning bettors. The most popular promotions are listed below, and you can get MyBookie bonus codes right on the site itself when you deposit.
MyBookie $1000 New Member Bonus 
If you are a new MyBookie signup, you can get a 100% deposit match bonus at the MyBookie Sportsbook that tops out at $1000. This has a low rollover and is a great option for beginners and veteran bettors alike.
MyBookie Sports Reload Bonus Up To $500
MyBookie has a 25% reload bonus worth up to $500 for existing account holders, and that's along with the rotating promotions that become available whether it's football, basketball, baseball, or any sport that is in season. This bonus also comes with a very low, very attainable rollover.
MyBookie Refer-A-Friend Bonus 
Because MyBookie knows you'll love their sports betting experience and because they want you to wager on sports with your friends, the bookmaker will give you 250% up to $200 on your friend's first deposit when you use their Refer-A-Friend promo. If you're looking to get into sports betting and have a friend who's interested too, then MyBookie is perfect for you because nothing beats a cool $200 being added to your bankroll! And your friend gets that bonus, too!
Is MyBookie Sportsbook Legal For US Players?
Yes! There are no gambling laws in the United States - at either the state or federal level - that prevent MyBookie from allowing adults who are at least 18 years old from signing up and betting real money on sports online. This is because MyBookie is legally licensed and located outside of the US border, outside of legal US jurisdiction. As long as you live in a state that the site accepts members from, you can sign up safely and legally.
There are technically two exceptions. The states of CT and WA both have laws on their books barring all online gambling, including sports betting. However, MyBookie accepts members from both states, and we've never heard of any Washington or Connecticut resident getting cited, fined, or arrested for offshore sports betting. Still, you must proceed only at your own risk.
Note: MyBookie does not currently accept bettors from NY, NJ, PA or NV at this time.
Without mobile betting, MyBookie wouldn't be worth much nowadays. If any business wishes to make money, they've got to cater to the mobile crowd, as that's where the majority of Internet traffic – and Internet betting – takes place.
However, if you're looking for a MyBookie mobile app on the App Store or in Google Play, you won't find one. This is due to Apple and Google corporate policies, as they don't allow real money sports betting apps from offshore operators in their US marketplaces.
That said, you can still enjoy iPhone sports betting and Android sports betting safely and conveniently, because MyBookie's sports wagering web app is one of the best in the business. The mobile portal is designed to responsively adjust to any size of device (including tablets large and small), and the touchscreen interface is slick, responsive, and easy to navigate.
All you need for mobile MyBookie betting is a recent smartphone or tablet, an up-to-date browser (Safari, Chrome, Firefox, etc.), and an Internet connection. There's never anything to download or update, so you can bet immediately, anytime of day or night, 24/7.
MyBookie Summary
Overall, we give MyBookie sportsbook a 4.5/5, which makes it an online sportsbook that we not only highly recommend you check out if you haven't already, but also one that is simply a joy to use as a fan of stats and sports. And even if you don't like sports, MyBookie makes it a point to offer odds on numerous betting lines for other things happening in the world so no one feels like they are getting left out of the action.
Whether you're playing at home or on the go – and whether you want to bet on sports or pretty much anything else – MyBookie is a clear top betting site for us, and we think it will be for you, too.
Ultimately, MyBookie is a legal and safe betting site that we believe you'll love once you sign up and start placing wagers. In not time at all, you will see exactly what we're talking about, because even though MyBookie isn't perfect, they arguably come closer to perfection than any betting site on the market right now, and that in itself is worthy of not only your attention, but your bet, too!
Yes! MyBookie has been in operation for many years, and they have an excellent reputation for safety.
MyBookie uses state-of-the-art encryption (SSL), offers best-in-class data security, will never sell your private information, and uses sophisticated Know Your Customer (KYC) standards to ensure that you always get your payouts in a timely manner. 
For added peace of mind, we recommend using Bitcoin, as the blockchain encryption employed by the cryptocurrency adds another level of safety on top of MyBookie's already robust security profile. 
MyBookie is legal to use, with technical exceptions for WA and CT residents (see above). If you live in the US and MyBookie accepts members from your state, you can sign up without worry, as there are no federal US laws that bar individual players from betting on sports for real money at offshore sites. 
MyBookie is absolutely one of the most legitimate sportsbooks on the Internet. The site is licensed and registered in Curacao and conforms to all local laws and regulations. Additionally, MyBookie is regularly audited not just by government officials, but by third-party industry watchdogs who make sure all their business practices are on the up and up. 
Unfortunately, in the US market, there is no MyBookie iPhone app or MyBookie Android app on the App Store or in Google Play. This is because of Apple and Google policies, and it is not a negative reflection on the legitimacy of MyBookie in any way. You can't find any offshore sports betting app on these storefronts. 
However, you can get mobile access to MyBookie by using a smartphone or tablet with a modern browser and an Internet connection. The site's mobile web app is slick, lightning-fast, and fun to use, and you don't need to download or update anything. Just visit the URL via one of the links here, sign up, and bet from anywhere, anytime!
Yes it does! If you want to know how to withdraw from MyBookie, the site's cashier page will walk you through the steps involved, but it's all very straightforward. You can choose from several different payout methods, but if you want the fastest sportsbook withdrawal, you'll need to use Bitcoin. 
Bitcoin (BTC) is the only same-day payout option at MyBookie, and it comes with no added fees and has some of the highest limits available. If you want your money and want it now, MyBookie's Bitcoin support is second to none. In most cases, you'll have your winnings in an hour or two! 
Note: Please remember that to withdraw in BTC, you must first deposit in BTC. Otherwise, you will have to use one of the other payout options, which take a bit longer to process (3-5 days on average).