Hawaii Sports Betting – How To Bet On Sports Legally In HI
Online Sports Betting Available In HI Via Offshore Sportsbooks
No Domestic Sports Betting In Hawaii At This Time
Legislative Movement Toward Sports Betting: None
Hawaii has done a little bit of flip-flopping when it comes to their position on state-regulated sports betting. When PASPA was initially repealed, Hawaii took extra steps to prohibit state-regulated sports betting.
However, since then, lawmakers are at least considering the possibility and are currently discussing legislation to establish a task force to determine the feasibility of implementing sports gambling in Hawaii, with the potential to make Hawaii one of the progressive states that authorize sports betting.
It is possible that economic relief is the factor that is slowly changing the tide in HI and leading lawmakers to be a bit more open-minded about sports betting. It will be slow going, but at least they've gotten the show on the road.
Is Sports Betting Legal In Hawaii?
Depending on where you place your bets, we'd have to answer both yes and no to this question.  At this time, it is not legal to own or operate any type of sportsbook within Hawaii's borders.
This could change in the future as state lawmakers have presented new legislation in 2021 that would get the ball rolling with a task force to determine the viability of sportsbooks in the region and how this type of betting market would impact the island state.
What is legal at this time is placing sports bets at reputable online sportsbooks that are legally operating outside of the US. There are no state laws or federal laws prohibiting offshore betting action. All of the sportsbooks listed on this page have been accepting bettors from HI for years.
Hawaii Sports Betting Bills
In response to SB595, which aimed to spark discourse regarding event betting into the state of Hawaii, an amended rendition of the bill was proposed shortly after. HB736 was written to differentiate between state-based digital sports betting in Hawaii and gambling in a physical casino.
This distinction is important, as the state explicitly prohibits "gambling." While this measure has been deferred to the next legislative session, it represents an ideological shift in favor of betting in HI.
For more information about these bills and their progress and/or status, visit our resource guide for tracking state sports betting bills.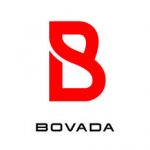 Is Bovada Legal In
Hawaii
Yes! There are no US federal laws that prohibit bettors in Hawaii who are 18 and up from legally enjoying sports betting at Bovada Sportsbook, or any other offshore sportsbook.  There are also no state laws in HI that make it a crime or offense of any kind to place bets online at Bovada. Bovada has been providing legitimate sports betting action to fans in Hawaii for over a decade.
Bovada Sportsbook

#1 USA Betting Site
 ✔ Pros
Welcome Bonus of 50% up to $1,000
Operating From The Legal Jurisdiction Of Costa Rica
Same Day Payouts with Bitcoin
Options to Use Venmo, Paypal with Vouchers
Also Offers Casino, Poker, and Horse Racing
Wide Selection of Sports Coverage & Wagering Options
 ✘ Cons
Does Not Accept Players From NJ, NV, DE, NY, or MD
Best Sports Betting Sites In Hawaii
HI-based gamblers can access premium betting lines on sports from the US and around the world through the list of sports betting websites listed below. Our team has provided detailed reviews for each of the brands we recommend that are available to Hawaii residents.
Hawaii Sports Betting Details
We have no idea at this time what specific details of sports betting regulation would look like in Hawaii.  At this point in time, they are still in the very early stages of researching the potential of this type of gambling and have not even considered what types of regulations they would impose.
Legal Sports Betting: Offshore Only
Minimum Sports Betting Age: 18 years old Offshore Only
Land-Based: TBD
Online: Offshore Only
Mobile: Offshore Only
In-Play: Offshore Only
Estimated Revenue: TBD
Eligible Operators: TBD
Commission: TBD
Licensing Fee: TBD
Tax Rate: TBD
Tax-Funded: TBD
What You Can Bet On In Hawaii:
All professional, amateur and collegiate teams and players for both domestic and international leagues, as well as horse races, motor races, contests, and niche sports categories (via Offshore Only)
What You Can't Bet On In Hawaii: 
No Restrictions (via Offshore)
How To Bet On The NBA Playoffs In Hawaii
Gamblers that are over the age of 18 in Hawaii can bet on the NBA Playoffs using any of the offshore sportsbook sites we recommend to our readers within this guide.
These NBA betting sites are incredibly convenient in HI because local patrons can shop the odds across multiple books and secure the best payouts, all from the comfort of their living rooms using laptops, PCs, smartphones, or tablets.
Options for Legal Sports Betting in HI
Where Can I Bet On Sports In Hawaii?
Right now, online sports betting sites operating legally offshore are the best option for Hawaiian sports fans, such as the ones you see listed above.
Until the state moves forward with actual legislation to authorize sports betting instead of studying it, online bookmakers will be the only solution that doesn't require bettors to leave the state.
Sports Betting In Honolulu
Honolulu, Hawaii, is isolated from the continental US. It does not have any sort of professional franchises in the NFL, NBA, MLB, and NHL. The University of Hawaii is an NCAA Division 1 school featuring 7 men's teams, 12 women's teams, and 2 co-ed teams.
The football team plays in the Mountain West Conference, one of the outside conferences. Residents can find betting lines on the University of Hawaii, along with other college programs, on the offshore sportsbooks suggested on this page. You will also find options for wagering on teams from the continental US.
---
Popular Sports To Bet on in Hawaii Right Now
Here you will find a list of some of the most popular sports for HI residents to bet on at our featured online sportsbooks.  Keep in mind that this is just a small sampling of the most popular options, and there is a huge selection of betting lines on US and international sports leagues, teams, games, contests, and events.
2022 NBA Playoffs
NASCAR Betting
Wimbledon Betting
USFL Betting
FCF Betting
Political Election Odds
2022 NHL Playoffs
UFC 274 Betting
Indy 500 Betting
2022 MLB Betting
US PGA Championships
Kentucky Derby Betting
Frequently Asked Questions About Hawaii Sports Betting
No. Sports betting prohibitions in Hawaii are aimed at those providing illegal gambling services. State-licensed sports betting is not legal yet in HI, and likely won't be for quite some time. Hawaiians who place bets online at online sportsbooks operating legally offshore are not violating any state or federal laws, so there is no risk of being arrested.
They are not legal through any type of bookmaker inside of the state since those don't exist yet.  However, all of the online sportsbooks you see mentioned on this page do provide a mobile version of their site that supports all of the same features and functionality you find on their website. Residents of Hawaii can legally access these mobile betting apps.
It is unknown whether state-based sportsbooks that emerge in Hawaii in the future will impose any restrictions on what teams can be wagered on.  However, we can tell you that the online sportsbooks that legally accept HI bettors do not place restrictions on teams that are eligible for betting action.
Not at this time. It will likely be quite a while before Hawaii sees a potential sports betting market emerge. With Hawaii's proximity to any other state, traveling to bet on sports could be quite expensive.
Since Hawaii has not established any type of sports betting regulations yet, the state has also not established a minimum legal sports betting age.  Anyone who is 18 years old or older can enjoy real money wagering at any of the online sportsbooks mentioned on this page.
Hawaii Legislative Resources
Hawaii Gambling Resources
We strongly encourage all Hawaiian to bet on sports responsibly by using techniques such as bankroll management and only wagering a small percentage in order to increase the number of bets you can place in the long-run. If not played properly, gambling can be addictive, which is why you should immediately contact the Hawaii National Council on Problem Gambling if it's negatively affecting your everyday life.