Legal Madden Betting Options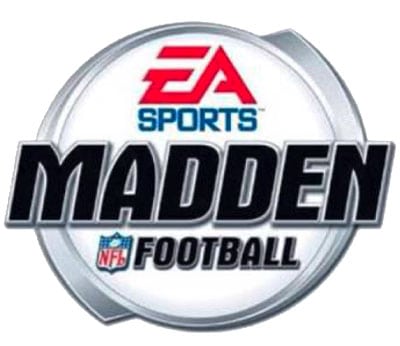 Madden Betting Odds For eSports and Sims Are Live Now
Bet On The Latest And Prior Versions Of Madden
The Best Pro Football Sim Software On The Market
Simulated sports are a developing trend in online wagering and are a highlight at many legal sports betting sites. When it comes to football sims, legal online Madden betting websites rely on the best software available on the market: EA's Madden.
The game first began on the personal computer in 1988 when former NFL head coach and television football analyst John Madden lent his name to the franchise. It went on to become the highest-selling and most popular NFL video game series of all time, with versions released on over thirty different gaming platforms and counting.
Sportsbooks have developed software to use for virtual sports betting in other athletic categories, but the authentic replication of the game of professional football presented by the Madden franchise is the best available for betting on eSports and wagering on sports simulations.
If you can't beat 'em, join 'em, and betting sites across the web already have. If you want to huddle up with the number-one video game option for legal NFL betting on the market, read our short playbook!
Is Madden Betting Legal?
Domestic sportsbooks have been hesitant to offer Madden sim betting or eSports odds, but these games are growing in popularity and certainly have the possibility of becoming a land-based option before long. The best option at this time is to bet on Madden games online with one of the legitimate offshore sportsbooks that are recommended on this page.
There are no US federal gambling laws prohibiting betting on games like Madden, and there are no US States outside of WA that restrict gambling offshore at reputable betting sites that offer esports and sports sims betting action.
As for Washington, they've passed legislation that outlaws all online gambling, but we've yet to hear of any fines or arrests related to offshore sports betting or gambling, and all the best betting sites accept members from inside their borders. Still, if you live there, you must sign up and wager only at your own risk.
Best Madden Betting Sites
How To Bet On Madden
Video game simulations and eSports competitions are the two ways to bet on Madden games at online sportsbooks. Both varieties of Madden betting are similar, but there are some key differences that separate the two, and we detail those below.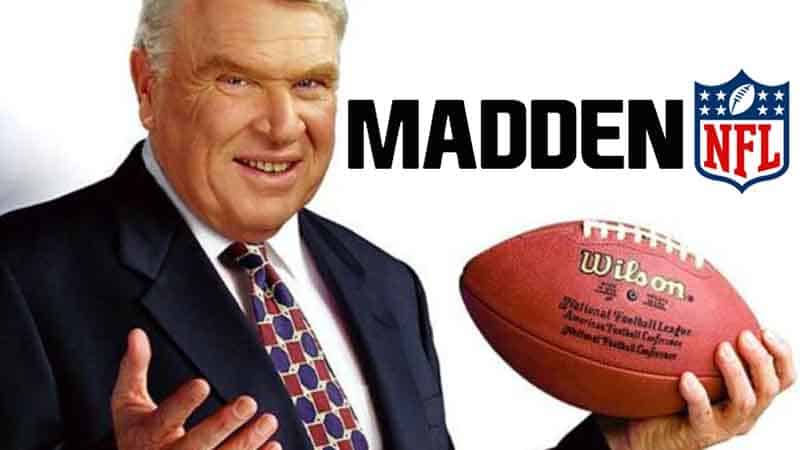 Madden Video Game Simulations
Offshore sites host games and tournaments featuring NFL video game sims betting using the latest Madden video game as the software backend. The competitions are set to simulation mode with no human players involved. Weather condition settings can vary, as can quarter lengths, all of which will be disclosed to bettors before the contests start.
Video streams of Madden sims are sometimes available on betting sites themselves, but usually, these books use popular video streaming websites like Twitch. Games are shown in their entirety and feature live betting odds that update throughout the contest.
Other traditional football betting options such as spreads, props, straight winners, and totals are also offered. Odds are calculated based on the performance indicators of the teams and players selected for use in the simulated football games and draw from their real-life counterparts' current metrics.
Madden eSports
Although eSports have been a longtime option at online sportsbooks, they have just recently emerged into the legal sports betting limelight as a legitimate possibility. eSports are competitions between human gamers that compete using a variety of popular video game franchise titles.
When it comes to betting on eSports for football, Madden is the only game on the map. Any variety of settings can be chosen for play, such as weather and length of quarters, and all of that is factored into Madden eSports betting odds. Sportsbooks also analyze the skillset of the gamers as a vital influence in their oddsmaking process.
Typical football betting lines and props are available, as well as live betting chances. Games are shown in full via a video streaming site (Twitch, YouTube, etc.) or the eSports league's official website, and contests are sometimes hosted at large arenas, attracting huge crowds.
Which States Allow Legal Betting on Madden?
Madden fans can legally bet on Madden sims and esports from almost all states at any of the recommended sportsbooks listed on this page. The exception is WA which has restrictions regarding all online betting. No other states prohibit this type of betting entertainment in their state laws.
As far as state-regulated options, there are a few states that have specifically legalized local esports betting, though the range of betting options will vary by state and by sportsbook, hence Madden lines are not guaranteed.  The following states offer domestically licensed esports betting:
Colorado
Nevada
New Jersey
Tennessee
Virginia
West Virginia
Washington
States Where Betting on Madden Locally is Illegal
Only one region bans any type of state-regulated esports betting, and that is Indiana.  Most states simply have not addressed the topic.  However, esports fans in Indiana and most other states still have the option of online esports betting at the sportsbooks featured in the table above.
Best Legal Madden Betting Apps
Unlike the apps that are available at the Google Play Store and Apple's App Store, the web apps that major sportsbook sites use for Madden online betting don't require a download. An up-to-date mobile web browser such as Opera, Firefox, Google Chrome, or Safari is all that is needed for a 50-yard-line season ticket to the best Madden betting apps on the market.
When using your mobile device, your sportsbook's presentation will automatically adjust to fit any screen size. Just navigate to the eSports or video game simulation section of the betting site, and everything just works, whether you're using an iPhone, iPad, Android device, or any other tablet. Mobile betting on Madden on the go is easier than a chip-shot field goal with the web apps offered by the premium sportsbooks recommended on this page.
Live Betting on Madden Games
Because the full duration of the contest is shown for Madden eSports and simulated games, it allows for live betting odds that are updated throughout the contests. If you've wagered on a prop bet that has already failed, get back in the game (et tu, EA?) and bet on the leader after three quarters or on updated winner odds.
Other simulated varieties of football, such as virtual sports, show abbreviated team contests that don't allow for live betting, but with Madden, you can wager all game long!
Madden Betting FAQs