Legal eSports Betting Guide For 2022
in 2022, eSports betting popularity is skyrocketing thanks to massive player bases in the US and around the world for the best multiplayer competitive video games. Some of the most popular eSports games and series include CS:GO, League of Legends (LOL), Dota 2, Fortnite, Rocket League, and others. Even a few sports-themed eSports franchises make the cut, like FIFA, NBA 2K, Madden, etc.
During the last few years, the best legal online sportsbooks started offering more eSports betting odds on major tournaments and events. Naturally, it was only a matter of time before "regular" sports bettors discovered how much fun eSports betting actually is.
But if you're an eSports n00b – or eSports betting n00b – don't worry. In our legal eSports betting guide, we review the best online betting sites offering eSports odds, discuss all applicable US gambling laws, and explain the differences between modern real-money eSports gambling and the original "eSports skin betting" phenomenon. So check out our quick breakdown, load out, and level up!
Is eSports Betting Legal In The United States?
It actually depends. Following the repeal of PASPA in May 2018, US States with legal sports betting (30+) now outnumber those that don't have local wagering options. However, in nearly all such regions, eSports betting is either explicitly or implicitly banned.
In some states, betting on eSports is simply omitted from the approved lists of sports betting markets. In other states, eSports gambling is actually categorically outlawed by name. Further, nearly all states prohibit gambling on sports/games where any competing participant or player – whether amateur or professional – is under the age of 18 years old.
That said, there are no state or federal US betting laws that prevent US players from gambling at the top eSports betting sites overseas, and all the pages listed here are the best in the business. Unless you live in Washington state (which has specific mandates barring all online gambling), you can safely and legally sign up with these offshore sportsbooks.
Note: While the Washington laws are unenforced and all sites accept WA players, we insist that you follow all local gambling rules and regulations.
Bovada Sportsbook

#1 USA eSports Betting Site
50% e-Sports Welcome Bonus Up To $750
If you're just getting started betting on eSports games, Bovada Sportsbook is the best option for new players. As the most popular online betting site in the US, Bovada caters to every sporting market, including e-Sports. With Bovada eSports odds, you'll find action on just about every major and minor eSports league and eSports tournament in the world, and the market is active all year long.
Pros:
Operates legally within the jurisdiction of Costa Rica
Most e-Sports betting lines anywhere
Live e-Sports betting
Mobile-optimized for Android and iPhone eSports betting
Full sportsbook, racebook, casino, and poker room
Bitcoin/crypto accepted + same-day payouts
18+ minimum betting age to join
Cons:
Residents of DE, MD, NJ, NV, NY not accepted
Fewer deposit options than some other sites
Best eSports Betting Sites For 2022
While many online sportsbooks advertise eSports odds, most betting sites you'll find on the Internet are unreliable, too new to trust, or have bad ratings within the betting community.
If you want to bet on e-Sports in an exciting, fair, and streamlined environment and get your payouts on time and in full, you'll need to pick from only the best eSports betting sites. We've got them all listed right here, and each one is worth checking out to shop lines for the most attractive odds on eSports games.
US States With Local Legal eSports Betting Options

To date, only a handful of US states have explicitly addressed eSports betting legality in their sports betting legislation. However, most states haven't made eSports gambling legal or illegal. In those cases, though, the market is usually not available.
Meanwhile, other states have effectively banned domestic brick-and-mortar and online eSports betting altogether (i.e. Indiana, which was the first to do so), though these policies could be changed in the future). In some states, eSports gambling is legal at tribal sportsbooks but not available at commercial sportsbooks (as is the case in Michigan).
The domestic eSports gambling landscape really is changing all the time, and as eSports leagues continue to grow in popularity, eSports itself will eventually be considered a sport like any other and be included as a matter of course at sportsbooks everywhere.
As of Q2 2022, the following states explicitly allow for eSports betting at domestic venues. Availability is online, in-person, or both:
The following legal sports betting states have no specific allowance for or rejection of eSports gambling on their books:
Arkansas, Delaware, Illinois, Kansas, Maine, Mississippi, Montana, New Hampshire, New Mexico, New York, North Carolina, North Dakota, Oklahoma, Oregon, South Dakota, Wisconsin, Washington DC
However, none of these states currently offers domestic gambling on eSports matches or eSports tournaments.
But regardless of whether or not a state allows legal domestic betting on eSports, there are no laws preventing you from putting real money on eSports odds at the legal offshore sportsbooks we recommend here.
Incidentally, this is also true for the states where domestic eSports betting is explicitly forbidden:
eSports Online Betting
Online eSports betting is the chief way that gamblers can get access to eSports odds. The best US esports betting sites all operate over the Internet from offshore jurisdictions, allowing them to legally take action from American bettors (and other international punters).
Every site recommended here has been in the sportsbook business for years and has established itself as a real market leader. When you bet eSports online, you will be able to get lines on every major tournament for all the hottest video game titles.
eSports Betting Types Explained
The rules for betting on eSports – and the types of eSports bets on offer – mirror those for other sports markets. If you've ever wagered on any athletic contest, you'll know what to expect. All the US eSports betting sites listed here offer the following general eSports odds and lines.
Straight Moneyline eSports Bets – In eSports, straight bets are usually called "Match Winner" bets, and you simply pick which team you think will win the contest, straight up.
Point Spread eSports Bets – Also called the "Advantage" wager, this eSports bet works just like a typical point spread. The favorite has to win by a given point margin for a wager to pay out, while the loser can lose by the same margin and still be a winner at the sportsbook.
Totals eSports Bets (Over/Unders) – eSports over/unders are just like any other kind of O/U bet. Over/unders will be accepted on things like total kills for individual players and teams, total points scored between both teams in a given match, and so on. This should be familiar to all sports bettors.
eSports Prop Bets – eSports props include things like "First Blood" (the team to score or kill an enemy combatant first), the first team to rack up a certain number of game wins within a larger match, and more. Legal online sportsbooks can get creative with eSports props, so always check out the boards before wagering. You might even find an Easter egg or two!
eSports Futures Bets – Futures bets include wagering on tournament winners, MVP award recipients, and more. Just like betting on the Super Bowl, you can place a futures wager on the team to win the Dota 2 International and other major championships several months out from the events themselves.
eSports Live Betting
Live betting, also called in-game betting or in-play betting, is the most immersive way to wager on eSports (and all other sports markets). Instead of putting your bets in before the contests get underway, live eSports betting allows you to wager on dynamic odds that shift in real-time while the games are being played.
In-game eSports betting lets gamblers recover bad pregame bets, double down on good wagers, and make small side bets all game long on various eSports player props and team props. Live betting on eSports is the closest you can get to the action without being a pro-level player yourself.
Mobile eSports Betting
While there are some eSports titles that can technically be played on iPhones and Androids, most e-Sports are played on PlayStation, Xbox, Nintendo, and especially PC. When it comes to playing these games, the mobile market is almost completely outclassed.
But mobile is absolutely at the top of the class if you're betting on eSports rather than playing the games themselves.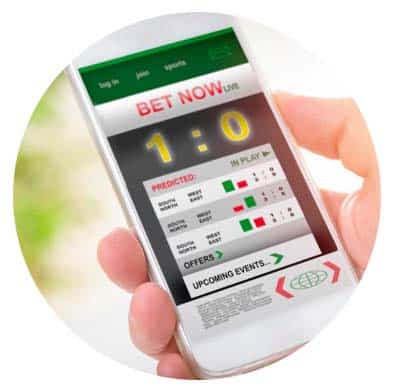 Even better, when betting on mobile devices – whether you're engaged in iPhone eSports betting, iPad eSports betting, or Android eSports betting – you don't even need a downloadable eSports betting app! Any device will do, as long as you have an Internet connection, an up-to-date mobile web browser app, and a membership at any of the reputable eSports betting sites (eSportsbooks?) listed here.
Each site operates a dedicated web app that conforms to fit any size of smartphone or tablet, and you'll get a pixel-perfect touchscreen betting experience every time. Best of all, offshore eSports betting sites aren't geofenced, so you can bet on video games from anywhere in the US, 24/7/365.
What Is eSports Skin Betting?
In eSports, skin betting is a type of gambling that gamers themselves engage in. Because so many online multiplayer games have cosmetic features that players can earn or purchase – and which vary widely in rarity and value – many games allow their participants (both professional and amateur) – to wager skins.
Skin betting is a feature of these video games themselves, and it is not something an online eSports betting site supports. If you want to bet eSports skins, you have to actually play the games to do so.
eSports Betting Tips
If you want to make the best eSports betting predictions, there are a few tips you can use as part of your overall strategy. This eSports betting guide is by no means a complete list of all the possible strategies at your disposal, but it should help you stay ahead of the curve whenever you bet money on eSports online.
Familiarize yourself with the players of each game and learn their strengths and weaknesses. Because most eSports tournaments are streamed and recorded online, you can access past contests for free (via Twitch, YouTube, etc.) whenever you need to brush up on the action. Research is your friend when picking the best eSports odds!
Learn the games you're betting on. As with football betting or basketball betting, you wouldn't put money on something you know nothing about. If you're not a gamer, the learning curve might be steep, but it's worth it.
Consider the venue. Many eSports tournaments take place in giant auditoriums with tens of thousands of cheering spectators in the stands, while others take place strictly online. Some teams have "home-field advantage" when playing before a live audience, which doesn't factor into the latter mode of play. Adjust your expectations accordingly.
Consult past eSports betting statistics. You can use several different online resources (including this one!) to research past eSports odds for various events. Use this information to your advantage to place informed bets.
Follow eSports betting news. eSports betting is a popular market – the fastest growing gambling market on earth, in fact. As such, there are plenty of outlets that cover eSports news and eSports odds every single day. Use these to stay updated and keep your bankroll topped off.
No online eSports betting guide would be complete without a rundown of the biggest eSports games. Bettors in this market need to have a cursory understanding of the games they're wagering on, and understanding the best eSports games is crucial to any gambling success. The games listed below are the most popular eSports titles currently being played at the international level.
Counter-Strike: Global Offensive
Counter-Strike: Global Offensive, or CS:GO, is a first-person shooter (FPS) and is the most popular eSports game by tournament earnings. All the sportsbooks listed here are dedicated CSGO sports betting sites, and you'll get plenty of eSports odds and props on this world-beating FPS. CS:GO tournaments pay out more than $10 million per year over the course of several hundred events.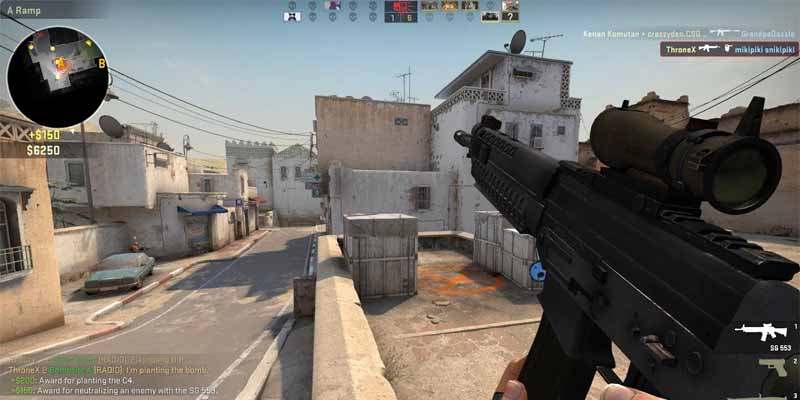 Dota 2
Developed by Valve, Dota 2 – short for "Defense of the Ancients" – is a multiplayer online battle arena (MOBA) title, and it's the second most popular eSports game on earth. There are over 100 annual Dota 2 tournaments, culminating in the end-of-the-year International, which garners more viewers than the Super Bowl. The Dota 2 International tournament alone paid out nearly $20 million in 2019. You'll find the best Dota 2 odds at the sites listed here.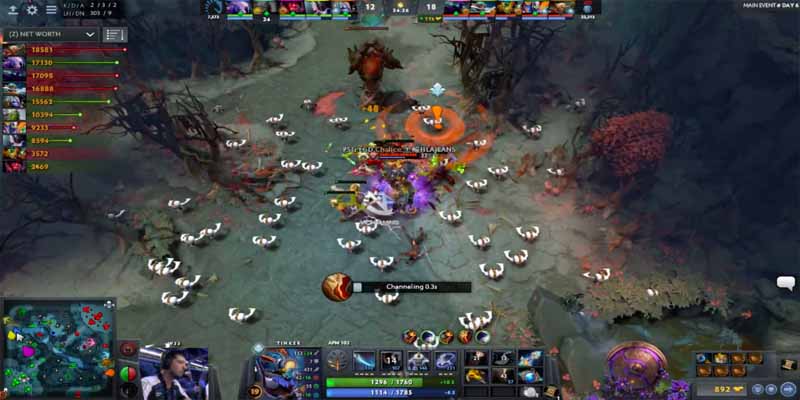 Rainbow Six Siege
Rainbow Six Siege has been an eSports FPS staple for years, and it currently ranks as the third highest paying title on the tournament circuit. Published by Ubisoft, there are dozens of annual Rainbow Six tournaments, with prize pools totaling in the several millions of dollars. For Rainbow Six betting odds, all you need to do is visit one of the recommended sportsbooks on this page. Just be discreet – this is a sneaking mission, remember!
League of Legends
League of Legends (Riot Games), colloquially called LOL, is the fourth most popular eSport going. LOL eSports betting odds are available at every major legal online sportsbook, and you can win real money if you pick the winners whenever gambling on this MOBA. Just don't bet on a loser, because LOL notwithstanding, losing your bankroll is no laughing matter.
Fortnite
Fortnite, developed by Epic Games, wasn't the first of the "battle royale" genre to make a splash, but it certainly made the biggest one. Fortnite is one of the most popular video games of all time, and on the eSports circuits, it's shot up the boards very quickly since its 2017 release. The game is the fifth most popular title in terms of prize money, and you can win plenty money of your own betting on Fortnite odds online.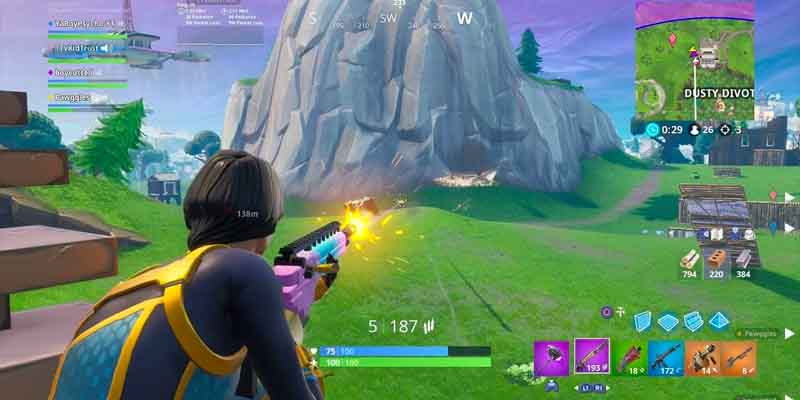 PUBG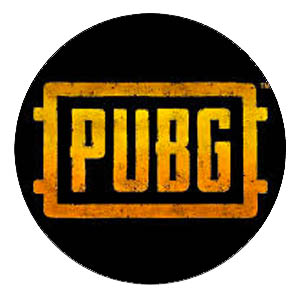 PUBG – short for PLAYERUNKNOWN'S BATTLEGROUNDS – is a South Korean phenomenon that first breathed life into the battle royale genre, putting it on the (ever-shrinking) map. While Fortnite has surpassed the title in popularity, PUBG is still a major force on the pro gaming circuit, and PUBG eSports betting is more popular than ever.
Rocket League
Psyonix' Rocket League has no genre. It's a car-based soccer game. With rocket boosters. But it's so quirky, competitive, and fun that it's become a major eSports title with dozens of tournaments and millions of dollars in prize money paid out each year. Rocket League betting is just as popular as the game itself, and you can get up-to-date betting lines at any site listed here. Fun fact: The precursor to Rocket League was Psyonix' PS3 title "Supersonic Acrobatic Rocket-Powered Battle-Cars." Branding, it seems, is everything.
Hearthstone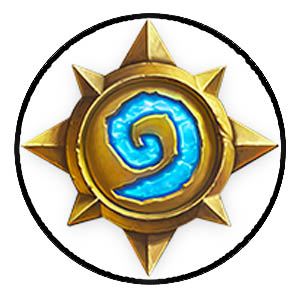 Blizzard Entertainment is one of the biggest names in eSports, and Hearthstone is their most popular title for the professional circuit. A turn-based card game, Hearthstone is slower-paced than most of the other games on this list, and it's contested between just two players. For those betting on Hearthstone eSports, this makes it more of a challenge, as you must be intimately familiar with the rules of the game to a larger extent than most other eSports games require.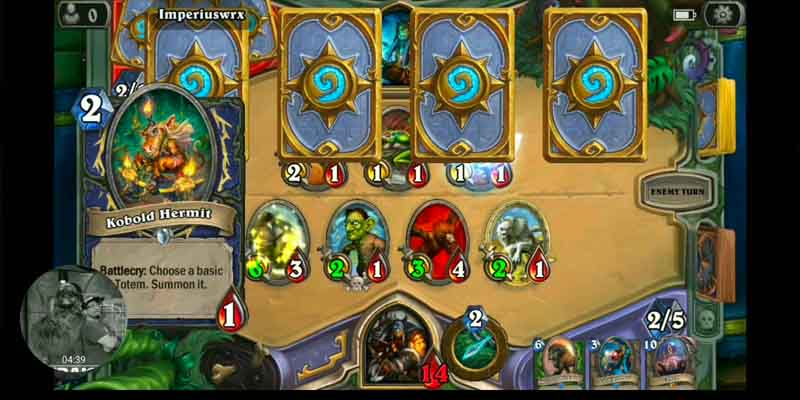 Magic: The Gathering Arena
Developed by Wizards Digital Games Studio, this Magic: The Gathering property (aka MTG Arena) is the ninth-rated eSport of 2021. There are only a few tournaments held each year, but the payouts are huge, with upwards of $2 million in prize money being disbursed annually. Like Hearthstone, Magic: The Gathering Arena is a card game, and you'll need to understand every spell in the book if you want to make money on MTG Arena betting.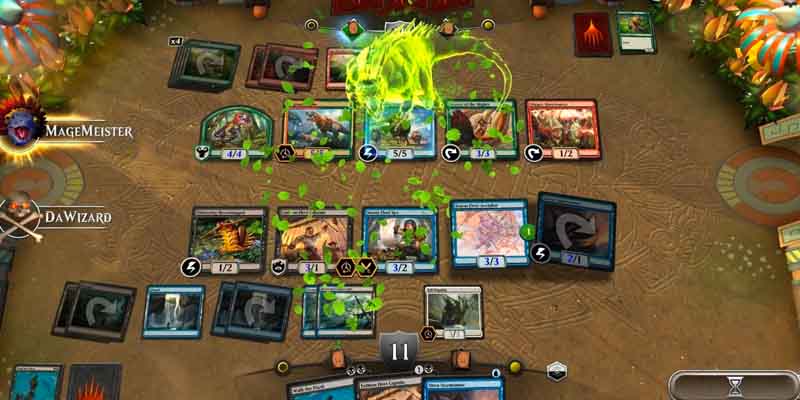 Call of Duty: Modern Warfare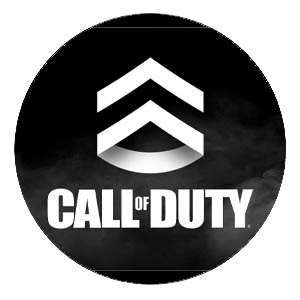 Call of Duty: Modern Warfare, developed by Infinity Ward and published by Activision, is a popular FPS, and it's the most mainstream shooter on the list. As the tenth most popular eSports game, COD: Modern Warfare also boasts a large number of gamblers who follow the action year-round. If you want to bet on Call of Duty eSports tournaments, you can do so at any of the sportsbooks we recommend. Just pick your bets (er, loadouts) appropriately!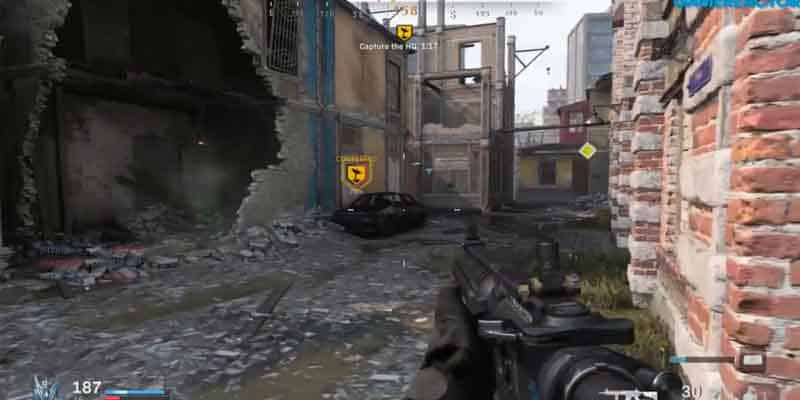 VALORANT
Valorant is a first-person shooter set in the distant future full of high-tech gadgets and upgradable five arms. The battles are five on five with each character possessing unique abilities that can be employed to the success or detriment of each team. As of this writing, there are 16 characters to choose from, each with special powers that need to be routinely charged up throughout the game.
King of Glory (aka Honor of Kings or Wangzhe Rongyao)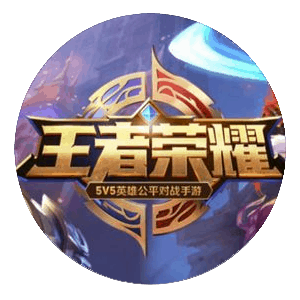 Despite the game's multiple names due to rough translations, it all equates to fun as this popular battle arena game is drawing in more players by the day and inspiring eSports odds to be posted around the globe. King of Glory is a multiplayer online battle arena (MOBA) game in the spirit of League of Legends, with each character responsible for taking out computer-generated opponents. As of February of 2021, is the second-highest-grossing mobile game in the world.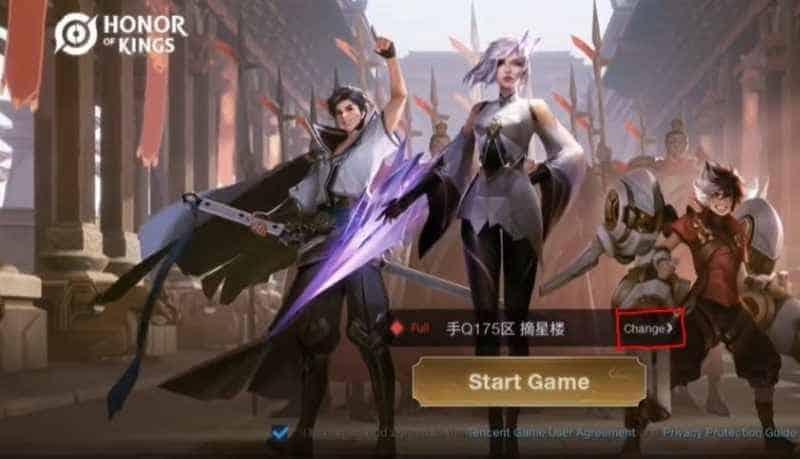 Overwatch 2
Two teams of six players battle each other in this shooter that requires each grouping to complete map-based obstacles in a limited amount of time - without dying! Overwatch 2 is a sequel to the popular original, and adds four new characters to choose from as well as several additional maps to play through.
Overwatch 2 is developed by Blizzard Entertainment, the same outfit in charge of the WarCraft series. Overwatch betting odds can be found at most of the online sports betting sites that we endorse.
WarCraft 3 (WarCraft III: Reforged)
WarCraft is arguably the most popular online video game of all time, devouring the free time of two generations of gamers. The third installment, subtitled Reforged, attempts to recapture that glory once again by remastering and retitling the former third entry in the franchise titled "Reign of Chaos"
If you have played any prior version of this multiplayer, real-time strategy game franchise, then you'll have no problem following, or betting on WarCraft 3 odds.
Starcraft II: Wings Of Liberty
Starcraft 2 is a real-time strategy multiplayer game where melee battles determine who the ultimate eSports competitors are. Debuting in 2010, Starcraft II: Wings of Liberty continues to maintain a solid base of online players, thus further interest in the eSports betting odds that are produced routinely.
Developed by Blizzard Entertainment, the same folks who made WarCraft 3, ensures that the software is glitch-free for a seamless gaming experience. Starcraft II betting odds for eSports can be found online now.
While eSports is a massive industry and represents the fastest-growing betting market, the majority of titles are actually not sports-themed. However, such "traditional" sports games are increasing in popularity, particularly due to the global sports lockdowns during the 2020 coronavirus outbreak.
As a result, the biggest sports games in eSports are just getting bigger, and that hype has continued into 2022. You can wager on all of the eSports games below at most reputable betting sites.
Madden football is among the biggest names in video game sports, and it's the biggest sports-themed eSports game for US players, fans, and bettors. The Madden series is developed by Electronic Arts' EA Sports imprint, and Madden 22 is the newest release. By overall earnings, the Madden franchise is currently ranked as one of the most popular eSports to bet on, and you can expect the same to be true when Madden 23 comes out right before the 2022-2023 NFL season this August. Hopefully, John Madden himself – who passed away on December 28, 2021 – will be on the cover.
2K Sports has a slam dunk eSports hit on their hands with the NBA 2K series. As the most popular basketball eSport anywhere, even the NBA itself has invested in the game's growing eSports market with the NBA 2K League. NBA 2K22 launched in September 2021, and it's among the top eSports betting titles on the tournament circuit. You can expect NBA 2K23 to hit the shelves – and the eSports events – sometime in September 2022.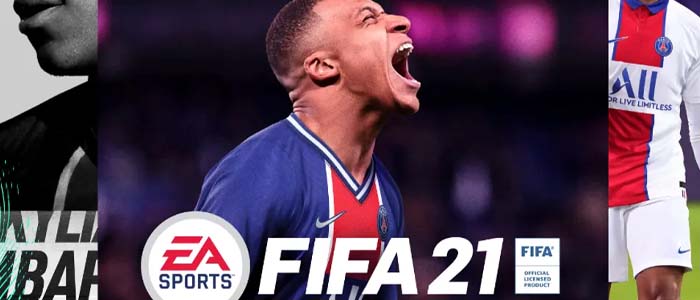 EA Sports' FIFA 22 is the flagship entry of its wildly popular soccer video game. The FIFA franchise is the most played sports video game series on the planet, and FIFA eSport variants account for seven of the top 100 eSports worldwide. These include FIFA 19 (35), FIFA 20 (45), FIFA 21 (53), FIFA 18 (54), FIFA Online 4 (62), FIFA 17 (69), and FIFA Online 3 (71). As for FIFA 22, it probably won't break out onto the top list until sometime later this year, but major eSports leagues and tournaments will be shifting to the newest FIFA version sooner than later.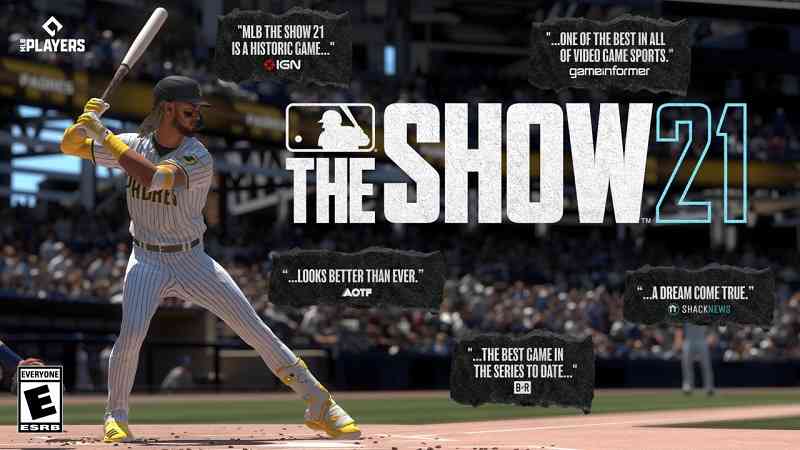 Developed by Sony Interactive, MLB The Show is the flagship consumer baseball video game. However, while it has an eSports presence, it is not in the top 100 in terms of tournament play or prize pools. MLB The Show 22 came out on April 1, 2022, and quickly replaced MLB The Show 2021 as the go-to eSports baseball betting option for Major League Baseball.
NASCAR 21: Ignition eSports
NASCAR 21, developed by 704Games, is the official NASCAR racing game in the video game world. It is popular on the eSports circuit, but it's just outside of the top 100 titles. NASCAR 21 was launched in late October 2021, replacing NASCAR Heat 5 as the flagship edition. Racing games are not well-represented in the eSports community, though iRacing.com ranks at 67 and features NASCAR tie-ins (but is a different product entirely). There will be no NASCAR 22 game released for 2022, but NASCAR 2021 will be getting a 2022 expansion featuring all the new drivers, teams, owners, sponsors, and rules.
EA Sports' NHL series is the most popular hockey video game going, and though it isn't particularly sought-after in the eSports market, it has plenty of avid fans and bettors. NHL 22 launched on October 15. 2021, and it replaced NHL 21 as the hockey eSports game of choice, putting the previous iteration on ice. With the 2021-2022 NHL season now over, we're all looking forward to NHL 2023.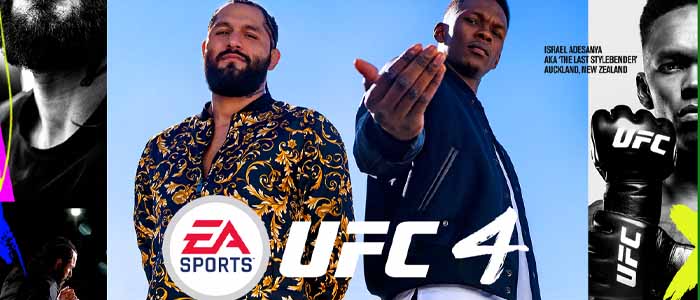 EA's UFC series is one of the most recognizable fighting games on the market, but for eSports players and bettors, it is not as popular as the more traditional arcade fighters that populate the top 100 list (like Super Smash Bros. Melee, Street Fighter V, Tekken 7, etc.). EA Sports UFC 4 came out in mid-August 2020, and it replaced UFC 3 with a new roster featuring all the best mixed martial artists currently with the promotion. UFC 5 is reportedly in the works, however, so a new champion will soon hoist the belt. EA Sports UFC 5 is scheduled to hit shelves sometime in 2023.
Characteristics of the Best eSports Betting Sites
Our eSports betting guide is built to help you understand how and where to bet on eSports. However, for peace of mind, you should also know about our process in selecting the sites we've included here.
Every offshore site that offers eSports betting odds needs to live up to the following standards to make the cut, as there are hundreds (if not thousands) of less trustworthy and downright illegitimate online sportsbooks out there:
Legally licensed and regulated in a recognized gambling jurisdiction
Regularly audited for fair play and certified iGaming compliance by governing bodies and third-party watchdogs
Offer secure SSL/TLS encryption
Offer mobile-optimized eSports betting options
Plenty of betting lines covering a wide range of esports tournaments and events
Bitcoin and other cryptocurrency support
Multiple trustworthy banking methods for deposits and withdrawals
Valuable eSports betting bonuses and other promotions
Friendly promo terms and conditions
24/7 customer service
Bettors aged 18+ accepted from most or all US states