Shiba Inu Sports Betting Deposits And Payouts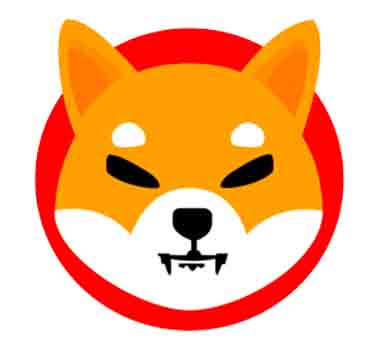 It just might be the "Dogecoin killer" after all…
Most hyped new crypto coin on the market
Extra bonuses, same-day payouts, ERC-20 security
Shiba Inu – or SHIB – is one of the newest online cryptocurrency sports betting banking options, with BetOnline and SportsBetting AG rolling out support for the altcoin in February 2022 (and MyBookie and Xbet AG following suit shortly thereafter). Shiba Inu sports betting deposits work just like any other crypto betting deposit, giving you access to guaranteed UIGEA-compliant transfers, enhanced gambling bonuses, and access to same-day payouts (once SHIB withdrawals go live).
While it's too early to tell if "the Dogecoin killer" is actually a Dogecoin killer, SHIB was one of the hottest crypto investments of 2021, and the sky's the limit for how far it can go. But aside from just hodling, you can now use SHIB as a legit cryptocurrency sport betting option. Our short guide to online Shiba Inu betting explains the SHIB coin, discusses its pros and cons, and unleashes your legal online sports betting potential!
Best US Online Sportsbooks That Accept Shiba Inu Crypto In 2023
What Is Shiba Inu Crypto?
Shiba Inu (stock symbol SHIB) is a relatively new "memecoin" that's modeled after the Dogecoin cryptocurrency. Some analysts are skeptical about the asset's staying power, calling SHIB coin a shitcoin and spreading FUD about Shiba Inu scams, pump and dump schemes, and so on. Of course, that's what they said about Dogecoin, too.
Credited to a person or group called "Ryoshi," the Shiba Inu coin launched in August 2020 and is an Ethereum ERC-20 token, which means it exists in the Ethereum ecosystem and rides atop the Ethereum blockchain. Between May and November 2021, the Shiba Inu value really took off, going from a low of $0.00000002 per SHIB coin to the Shiba Inu all-time high of $0.00008.
As of Q1 2022, the SHIB price has settled to $0.00003 or so, making it one of the biggest gainers of 2021 overall. Currently, the Shiba coin ranks as the 14th biggest cryptocurrency by market cap, just three spots behind its Dogecoin inspiration.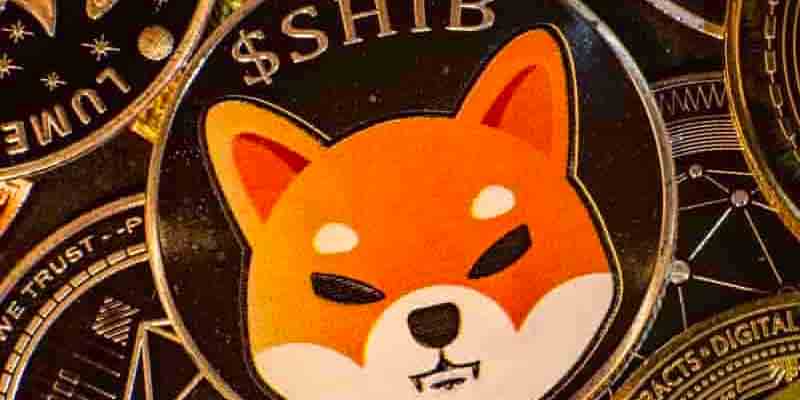 Shiba Inu Sports Betting Pros And Cons
For legal online sports betting purposes, SHIB has a few advantages and a few disadvantages to be aware of.
The pros of using Shiba Inu coins to bet sports online start with the fact that you can get a huge amount of SHIB for next to nothing. This gives it compelling investment potential and makes it fun to use for first-time crypto buyers.
And because SHIB is a cryptocurrency, you can also get the best possible bonuses whenever topping up your betting bankroll. Naturally, you'll be able to use SHIB for same-day payouts, too, once withdrawal support is rolled out.
On the other hand, because the Shiba Inu token is an ERC-20 token, buying, trading, sending, and receiving SHIB can be comparatively expensive. Similarly, SHIB transaction times are longer than those for many other popular betting crypto coins, which means you won't be able to top off your online sports gambling bankroll as quickly as you might with other options.
SHIB transfer times are of primary concern to bettors who do a lot of live in-game sports betting and need to place their wagers in a hurry.
How To Make Shiba Inu Sports Betting Deposits
To make a SHIB sportsbook deposit, the first step is to follow any link here to a legal online sports betting site that accepts Shiba Inu tokens and create a free account. After that, do this:
At your site's cashier page, select the Shiba Inu (SHIB) option from the cryptocurrency deposit menu.
Copy down your site's Shiba Inu sending address. You can also choose an optional legal online betting bonus at this time.
In your crypto exchange account or Shiba Inu wallet, choose the "Send" option.
Paste the above SHIB address into the recipient field, along with the amount of Shiba Inu coins you'd like to add to your betting bankroll.
Approve the SHIB transfer to submit your deposit.
How To Claim Shiba Inu Sports Betting Payouts
Right now, Shiba coin betting support is limited to deposits only at most sites. However, this won't always be the case, and in the coming weeks or months, you'll be able to withdraw your winnings in SHIB the same way you would for any other crypto coin:
At your sportsbook cashier page, select the Shibu Inu option from the crypto withdrawal menu.
Log into your Shiba Inu exchange account or SHIB wallet and choose the "Receive" option.
Copy down your unique Shiba Inu receiving address and paste it into the recipient field at your sportsbook.
Enter in the amount of your eligible account balance you'd like to claim, and submit the request.
Online Sports Betting Same-Day Payouts With Shiba Inu Coin
Right now, SHIB support is brand-new at most sites (i.e. BetOnline, MyBookie, etc.), and these sites have a habit of not disbursing online gambling payouts using new cryptocurrencies. For now, then, you can only deposit with Shiba Inu crypto, not withdraw in Shiba Inu crypto.
Of course, this won't always be the case, and once these legal online sportsbooks allow for Shiba Inu withdrawals, you'll be able to claim them the same way – and the same day – as you would any other crypto coin.
Once online betting withdrawals are supported, you can expect SHIB payouts to take 3-4 hours on average. They'll take a bit longer than most other crypto payouts because the Shiba Inu token rides atop Ethereum's ERC-20 framework and is beholden to Ethereum network congestion issues.
Getting Started With Shiba Inu Sports Betting
It's more or less as easy to buy SHIB as it is to acquire any other common cryptocurrency. Most of the top exchanges support SHIB trading, and you purchase the stuff like you would anything else.
That said, not all exchanges have SHIB support, and you may find that many exchanges that do also have high minimum buy-ins. Still, the exchange route is by far the most common and easiest way to get SHIB coins.
Signing up at any legit crypto exchange is a simple process, though you will need to share sensitive information like your social security number, bank routing number, current address and phone number, and so on.
Luckily, in the US and most other countries, commercial SHIB crypto exchanges are regulated like standard financial institutions and use best-in-class SSL and TLS security standards so your info is always safe.
Shiba Inu is a very popular coin, but it's not yet available on all the biggest exchanges (i.e. Bittrex). Cryptocurrency exchanges are often cautious about adding support for very new or "hyped" coins, and SHIB fits both bills.
But you can still exchange your bills for some of the stuff if you go through the USD-SHIB process at any of these commercial crypto exchanges:
Binance
Binance US
Coinbase
Coinbase Pro
Kraken
Remember that for first-time crypto buyers, these exchanges all mandate a several-day waiting period (usually 5-10 days) before you can send your new crypto to off-platform wallet addresses like those used by reputable online sportsbooks.
As a result, you may need to kick off your Shiba Inu buy-ins a week or two ahead of your regular sports betting schedule.
If you're a new crypto user and don't have time to wait the customary 5-10 days that the major exchanges mandate before sending your SHIB to your online sportsbook of choice, there are a few compelling workarounds.
The best of these is to use the Atomic Wallet app for iPhone or Android. Atomic Wallet is a "universal" crypto wallet that lets you buy all the top sports betting cryptos and store them in a single secure location. While there's a 5% fee to buy SHIB through the Atomic Wallet store, the freedom to immediately send that SHIB anywhere more than makes up for it.
An alternative way to buy Shiba Inu coins instantly is to do so through Coinify. Coinify is a crypto store and not a crypto exchange or wallet, so you'll need to set up a free Shiba Inu wallet before purchasing SHIB on the Coinify platform.
Note: Coinify is not available in all US legal sports betting states, so please make sure you live in one of the states served by the market before deciding to buy SHIB coins using this route.
How To Get Free Shiba Inu
Shiba Inu does not have a way to generate free SHIB for holders. That is, you cannot mine Shiba Inu and you cannot stake Shiba Inu for SHIB rewards.
However, there are several online "games" and other services that allow players and participants to earn "free" Shiba coins by completing tasks or quests. We've never used these, but they're a common enough part of the overall crypto market that you can safely try them out.
If you want to limit your online sports betting banking to cryptocurrencies that make it easy to earn free coins and generate passive crypto income after you've withdrawn your winnings, we recommend using third-generation Proof-of-Stake (PoS) coins.
In this case, TRON sports betting, Cardano sports betting, and/or Solana sports betting are your best options.
Best Shiba Inu Wallets
If you're going to bet with SHIB (or bet on SHIB!), it's advisable that you use a private non-custodial Shiba Inu wallet. Non-custodial wallets allow you to have full control over your SHIB keys.
While exchanges offer wallets for all their supported assets, these wallets are custodial. That means that on the off chance something happens with your exchange, you could lose all your funds. This isn't a big risk, but it is a risk. Thus, private SHIB crypto wallets are the best option.
For online sports gambling purposes, we primarily recommend SHIB software wallets, but for added security (along with a small added cost and a few extra steps), SHIB hardware wallets might be more your speed.
You should only use SHIB online wallets – aka SHIB exchange wallets – for active buying or trading, and SHIB paper wallets should never be used for anything but long-term cold storage (when available).
Shiba Inu Online Wallets
Binance US
Coinbase Pro
Kraken
Shiba Inu Software Wallets
Atomic Wallet
Exodus Wallet
Guarda Wallet
Jaxx Libery Wallet
Shiba Inu Hardware Wallets
Ledger Nano S
Ledger Nano X
Trezor One
Trezor Model T