Legal Sports Betting In Florida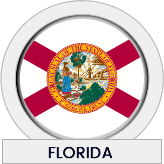 Online Sports Betting Available In FL Via Offshore & Domestic Sportsbooks

Legal In-Person & Mobile Sports Betting In FL Temporarily Suspended

FL Sports Betting's Return Dependant Upon Result Of Appeal
The Sunshine State has some nice options for legally betting on sports. Floridians have a glut of offshore options, as well as domestic sportsbooks that rolled out in October of 2021. Unfortunately, the state-licensed books were suspended almost immediately after their rollout, and are currently pending an appeal.
Until Florida's domestic sportsbooks arrived (and pending their return to the market), international sports betting sites were the primary option to legally place wagers over the web on pro and college sports, including betting on the NFL and college football. Florida now has the best of all worlds, as domestic and offshore sports betting is available from our top-rated sportsbook sites and domestic operators.
Fortunately, no state laws prohibit online sports betting at international sportsbooks that are operating within a legal jurisdiction, which remains a premium legal option available to FL residents while they await further regulations and for lawsuits to settle.
Is Sports Betting Legal In Florida?
In-person sports betting was signed into law by Governor Ron DeSantis, with domestic venues accepting bets beginning on October 15, 2021. Although online and mobile sports betting was also approved, the results of an appeal must be rendered before those avenues are available from Florida-based vendors.
Offshore sportsbook sites that operate in a jurisdiction outside of the US are able to accept bets from Florida customers without violating any state or federal gambling laws. This means FL residents, like residents living in most states across the country, won't be in violation of any state laws by placing bets with international sportsbooks such as the ones listed on this page.
Florida Sports Betting Bills
Strides have been made for Florida regarding the legality of sports betting in the state. As a result of violating a previous compact with the Seminole Tribe of Florida, legislative renegotiations of the gaming agreement provided an excellent "in" for event wagering.
The bill, S0002, allows for brick-and-mortar casinos in Florida to host sportsbook entertainment, but online/mobile sports betting in the state will have to wait for further consideration. However, residents are still free to use offshore online sportsbooks.
To get updates on sports betting legislation introduced in Florida or any other state in the country, check out our US sports betting bill tracker for updates.
Best Online Sportsbooks For Florida Residents
Following is a list of the best online sportsbooks that accept Florida residents. These sites have been servicing the US sports betting industry for decades and are considered to be the most trusted and reliable options for US players.
We've thoroughly vetted each of these sites and have found them all to have strong security features, enticing bonuses and other characteristics necessary to provide a high-quality betting experience similar to ones you'd find in a Las Vegas sportsbook.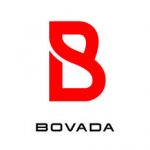 Is Bovada Legal In
Florida

?
Yes, Bovada Sportsbook can legally accept customers from Florida. Since Bovada is operating legally within the international sports betting industry, they may accept bettors from around the world, including the US and Florida. Residents of the Sunshine State can place bets at Bovada without violating any state or federal gambling laws.
Bovada Sportsbook

#1 USA Betting Site
 ✔ Pros
Welcome Bonus of 50% up to $1,000
Operating From The Legal Jurisdiction Of Costa Rica
Same Day Payouts with Bitcoin
Options to Use Venmo, Paypal with Vouchers
Also Offers Casino, Poker, and Horse Racing
Wide Selection of Sports Coverage & Wagering Options
 ✘ Cons
Does Not Accept Players From NJ, NV, DE, NY, or MD
Best Sports Betting Sites in Florida
FL Sports Betting Details
In order to shine some light on the Sunshine State's current sports betting status, below you can find a comprehensive breakdown of everything you need to know about betting on sports in the state of Florida.
Legal Sports Betting: Domestic: Yes, Offshore: Yes
Florida Minimum Sports Betting Age:  21 for Domestic, 18 for offshore
Land-Based Sportsbooks: Yes
Online Sportsbook: Offshore Only, Domestic Coming Soon
Mobile Betting App: Offshore Only, Domestic Coming Soon
In-Play/Live Betting: Offshore, Domestic
Estimated Revenue: $500 million-plus
Eligible Operators: Seminole Tribe of Florida
Licensing Fee: TBD
Tax Rate: TBD
Tax-Funded: TBD
What You Can Legally Bet On In Florida:
All betting lines, odds, and props for all games, teams, and players in Florida across all college and professional sports.
What You Can't Legally Bet On In Florida: 
High school and amateur sports are prohibited at domestic books.
How To Bet On The NBA Playoffs Florida
While domestic sportsbooks in Florida remain tabled, offshore sports betting sites like the ones we link to within this guide offer the best option for betting on the NBA Playoffs in the Sunshine State.
Thousands of lines for all NBA Playoff games, futures odds for conference and Finals champions, and NBA prop bets for the entire postseason bracket are available to 18 and over sports bettors in Florida right now.
Best Florida Sports Teams To Bet On
The Florida-friendly sportsbooks listed on this provide lines on all the FL professional sports teams and top college sports teams in the state. The betting sites on this page will allow betting on all FL teams.
Florida Marlins
Florida Panthers
Florida Gators (NCAA)
Florida State Seminoles (NCAA)
Jacksonville Jaguars
Miami Dolphins
Miami Heat
Miami Hurricanes (NCAA)
Orlando Magic
Tampa Bay Devil Rays
Tampa Bay Lightning
Options For Legal Sports Betting in Florida
Where Can I Bet On Sports In Florida?
While the official legalization of state-regulated sportsbooks in Florida at its Seminole Hard Rock Cafe Casinos awaits the results of a trial, offshore sportsbooks that are located outside the US borders are available to 18 and over gamblers in FL. Currently, this is the only online or mobile option that's legally available to FL residents.
Where Can I Bet on Sports Online in Florida Without Breaking the Law?
Here are some great offshore options for betting on sports in Florida that are accessible from your laptop, tablet, or smartphone, and info on the legalities surrounding the top international sportsbooks that legally accept FL residents:
Is Bovada legal in Florida?  Yes, Bovada is operating legally within the global sports betting industry and operates legitimately inside of the gaming district of Costa Rica. There are no FL state gambling laws or federal gambling laws that prohibit Bovada from accepting betting action from bettors in the Sunshine State.
Is BetOnline legal in Florida? Absolutely. Even though domestic sports betting is on the horizon in FL, there are still no regulations or laws that criminalize offshore sports betting at legally licensed bookmakers.
Is MyBookie legal in Florida?  Yes. This brand is legitimately regulated by the jurisdiction of Curacao and operates legally and with very high standards. They are able to legally accept bets from gamblers around the world, including those in Florida.
Is XBet legal in Florida?  Yep. Owned and operated by the same parent company as Mybookie, XBet is also legitimately licensed and holds appropriate credentials for operating legally within the industry.  There are no restrictions issued by Florida's statutes (or federally) that prohibit XBet from providing betting services to FL residents.
How Fast Will Florida Online Sportsbooks Payout My Winnings?
It's the question we all ask - because it matters. Nobody wants to bet on sports at a bookmaker that takes a long time to cash out winnings. All of the Florida online sportsbooks listed on this page respond immediately to withdrawal requests and are among the fastest paying sportsbooks in the business, but how fast you actually get your money depends on a few factors.
Below we address the points that determine how quickly you can expect to see your withdrawal. You can learn more about sportsbook withdrawals from our guide on sports betting deposits and payouts.
Major Sports to Bet on in Florida Right Now
NASCAR Betting
Wimbledon Betting
Nathan's Hotdog Eating Contest
Entertainment Betting
Midterm Election Betting
2022 NFL Preseason Betting
UFC 276 Betting
2022 MLB Betting
Big Brother Betting
Pro Wrestling Betting
Biggest Sports Betting Cities In Florida
Legal Florida Sports Betting FAQs
No. According to the current state law in Florida, there is nothing written that would allow authorities to arrest you should you choose to bet at offshore sports betting sites at 18 or over, or a domestic book at 21+. However, if you place a wager with an illegal bookie located inside the borders of the state, then this could lead to you breaking the law and facing charges.
As the controversy ensues over local sports betting in FL, state-based betting options remain in a holding pattern. But there are still some great options available.
Gamblers inside the Sunshine State seeking opportunities for betting on March Madness will find a substantial range of college basketball betting lines, prop builders, odds, and live betting at any of the legal NCAAB betting sites listed on this page.
Yes. Domestic mobile sportsbook apps in Florida are on the way, and offshore mobile sports betting options can be taken advantage of now.
As long as the mobile sports betting apps are operated outside of the jurisdiction of Florida - and are located offshore, outside of the United States - then it is perfectly legal. Any apps operating from inside state lines are strictly prohibited.
When it comes to betting at offshore sites, there are no restrictions, so FL residents are free to bet on any teams inside or outside the state itself. This includes any college or professional teams in Florida, anywhere in the United States, and at the international level as well.
Not yet. The Seminole Tribe of Florida will open in-person domestic sportsbooks at their Hard Rock Casinos located around Florida once an appeal is settled.  
To gamble at offshore sports betting sites while in Florida, you must be at least 18 years old. Physical sportsbooks in Florida requires that bettors be at least 21 years of age. 
Because sports betting is not legal inside the state lines of Florida, there is no regulatory committee in place at this time.
Florida Legislative Resources
If you reside in the state of Florida, we want to help you have your voice heard when it comes to sports betting coming to your state any time soon. Here we've decided to include resources to help put you in contact with your governor, senator, and representative. Whether you're for or against sportsbooks operating in the state, we encourage you to get in touch with your local lawmakers and have your opinion heard.
FL Gambling Resources
We encourage all adults in Florida to gamble and wager money on sports in a responsible manner, and this means maintaining a bankroll and never betting more than you can afford to lose. If you feel that your gambling habits are negatively affecting your day-to-day routines, please contact The Florida Council on Compulsive Gambling for immediate help.