Legal Sports Betting In Florida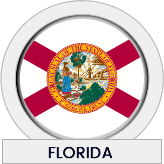 Online Sports Betting Available In FL Via Offshore Sportsbooks
No Domestic Sports Betting In Florida At This Time
Legislative Movement Toward Sports Betting: Yes
Sports betting in Florida is a bit cloudy considering it calls itself the "Sunshine State." On the one hand, FL residents have dozens of options when it comes to gambling at commercial and tribal casinos and poker rooms, and there are numerous race tracks to bet at as well.
Unfortunately, Florida does not offer any state-regulated sportsbooks to residents looking to place a real-money wager on their favorite professional or college sports team. In late 2019 state lawmakers did introduce legislation concerning domestic FL sports betting, however, all three bills died in committee in March of 2020.
Fortunately, no state laws prohibit online sports betting at international sportsbooks that are operating within a legal jurisdiction, which remains the primary legal option available to FL residents.
Is Sports Betting Legal In Florida?
At this time, local sportsbooks are not legal in the state of Florida, but FL gambling laws do not prohibit placing bets at offshore sports betting sites that are operating legally outside of the United States.
This means FL residents, like residents living in most states across the country, won't be in violation of any state laws by placing bets with international sportsbooks such as the ones listed on this page.
The repeal of PASPA - a federal law that prevented states from crafting legislation on sports betting - in May 2018 opened the door for states to authorize, license, and allow sportsbooks to operate within their jurisdiction.
Florida lawmakers would have to quickly introduce and pass new legislation for the prospect of domestic Florida sportsbook entertainment to be on the ballot in November of 2020, which is highly unlikely, particularly due to the pandemic situation.
Florida Sports Betting Bills
In March of 2020, all three pieces of legislation related to legal state-regulated sports betting in Florida died in committee. This could have been due to the Coronavirus pandemic or lawmakers simply couldn't agree on the issue. To find out the second that legislation is introduced in Florida or any other states in the country, check out our US sports betting bill tracker for updates in real-time for every state.
Best Online Sportsbooks For Florida Residents
Following is a list of the best online sportsbooks that accept Florida residents. These sites have been servicing the US sports betting industry for decades and are considered to be the most trusted and reliable options for US players.
We've thoroughly vetted each of these sites and have found them all to have strong security features, enticing bonuses and other characteristics necessary to provide a high-quality betting experience similar to ones you'd find in a Las Vegas sportsbook.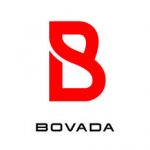 Is Bovada Legal In
Florida

?
Yes, Bovada Sportsbook can legally accept customers from Florida. Since Bovada is operating legally within the international sports betting industry, they may accept bettors from around the world, including the US and Florida. Residents of the Sunshine State can place bets at Bovada without violating any state or federal gambling laws.
Bovada Sportsbook

#1 USA Betting Site

 ✔ Pros
Welcome Bonus of 50% up to $250 or $750 with Bitcoin Deposit
Owned and Operated by Respected Bodog Brand
Same Day Payouts with Bitcoin
Also Offers Casino, Poker, and Horse Racing
Wide Selection of Sports Coverage & Wagering Options
 ✘ Cons
Does Not Accept Players From NJ, NV, DE, or MD
FL Sports Betting Details
In order to shine some light on the Sunshine State's current sports betting status, below you can find a comprehensive breakdown of everything you need to know about betting on sports in the state of Florida. These details will change if the state legalizes sports betting, but that will likely come at a much later date since no legislation has been introduced at this time.
Legal Sports Betting: Offshore Only
Florida Minimum Sports Betting Age: 18 years old (via Offshore)
Land-Based Sportsbooks: TBD
Online Sportsbook: Offshore Only
Mobile Betting App: Offshore Only
In-Play/Live Betting: Offshore Only
Estimated Revenue: TBD
Eligible Operators: TBD
Licensing Fee: TBD
Tax Rate: TBD
Tax-Funded: TBD
What You Can Bet On In Florida:
Residents of Florida can wager money on betting lines, odds, and props for all games, teams, and players across all college and professional sports (via Offshore)
What You Can't Bet On In Florida: 
No restrictions (via Offshore)
Where Can I Bet On Sports In Florida?
State-regulated sportsbooks are not yet legally authorized in Florida. However, offshore sportsbooks that are located outside the US borders are available to residents in the state. Currently, this is the only option that's legally available to FL residents.
Biggest Sports Betting Cities In Florida
Tampa
Tampa is on the rise when it comes to sports. With the Buccaneers, Lightning, and Rays, there is plenty of action to go around. Our recommended online sportsbooks offer betting lines on all of your favorite Tampa teams. In fact, we've created a section of this guide specifically for Tampa sports fans interested in legally sanctioned sports betting opportunities.
Miami
Miami is the pinnacle of South Florida and comes to mind when you hear the term 'Sunshine State.' The city hosts the Dolphins(NFL), Heat(NBA), Marlins(MLB), and the Panthers(NHL) as well as the Miami Hurricanes college athletic program, making it a hotbed for sports and sports betting. Miami fans have more to be thankful for than just the beautiful beaches and weather, as the city has seen its share of championships.
Tallahassee
Tallahassee is Florida's capital doesn't have any professional sports franchises but is home to Florida State University. In Florida, college sports are huge, and the FSU Seminoles are one of the most successful teams in the state. Our featured online sportsbooks offer betting lines on NCAA teams year-round.
Gainesville
Gainesville is home to another successful college program in Florida—the University of Florida Gators. The Gators, Seminoles, and Hurricanes combine to make one of the fiercest interstate rivalries in all of college sports. Gainesville sports fans are diehard Gators supporters and will swear by them no matter what. Interested in turning your passion into cash?
Jacksonville
You would think the largest metropolitan area in the country would have more sports franchises, but Jacksonville only hosts the Jaguars. In any case, Jacksonville residents love their Jaguars and come out to show their support year after year. You can bet on the Jaguars via one of our recommended offshore sportsbook brands.
Orlando
Orlando has more than just theme parks. The Orlando Magic have long been a staple for residents, and now Orlando City Soccer has emerged as the next big thing. Orlando sports fans have the option of betting on the Magic, Orlando City or any other team of their choosing through legal offshore sportsbooks that accept bettors from Orlando.
---
Frequently Asked Questions About Florida Sports Betting
Will I get arrested for betting on sports in Florida?
No. According to the current state law in Florida, there is nothing written that would allow authorities to arrest you should you choose to bet at offshore sports betting sites. However, if you place a wager with an illegal bookie located inside the borders of the state, then this could lead to you breaking the law and facing charges.
Are mobile sports betting apps legal in Florida?
As long as the mobile sports betting apps are operated outside of the jurisdiction of Florida - and are located offshore, outside of the United States - then it is perfectly legal. Any apps operating from inside state lines are strictly prohibited.
What teams can I bet on in Florida?
When it comes to betting at offshore sites, there are no restrictions, so FL residents are free to bet on any teams inside or outside the state itself. This includes any college or professional teams in Florida, anywhere in the United States, and at the international level as well.
Are there any local sportsbooks in Florida?
No. And the state of Florida will not be allowed to offer licensed sports betting until lawmakers pass a bill and sign the new legislation into law.
What is the minimum legal sports betting age in Florida?
Because Florida does not allow sports betting inside its jurisdiction, there is not a set minimum sports wagering age requirement at this time. To play at offshore sports betting sites, you must be at least 18 years old.
Who regulates sports betting in Florida?
Because sports betting is not legal inside the state lines of Florida, there is no regulatory committee in place at this time.
---
Florida Legislative Resources
If you reside in the state of Florida, we want to help you have your voice heard when it comes to sports betting coming to your state any time soon. Here we've decided to include resources to help put you in contact with your governor, senator, and representative. Whether you're for or against sportsbooks operating in the state, we encourage you to get in touch with your local lawmakers and have your opinion heard.
FL Gambling Resources
We encourage all adults in Florida to gamble and wager money on sports in a responsible manner, and this means maintaining a bankroll and never betting more than you can afford to lose. If you feel that your gambling habits are negatively affecting your day-to-day routines, please contact The Florida Council on Compulsive Gambling for immediate help.