USD Coin Sports Betting Deposits
TOP 10 cryptocurrency – Stablecoin perfect for new bettors
Zero crypto volatility – I'd buy that for a dollar!
Enhanced online sports betting bonuses + SAME-DAY PAYOUTS
The crypto options at legal online sportsbooks are expanding all the time, with USD Coin sports betting deposits being the latest addition. It's no secret that cryptocurrency is the number one option when it comes to legal online sports bet funding.
No other deposit method is secured by quantum-hacking-resistant blockchain technology, comes with 100% success rates, lets you claim the best possible bonuses, and allows for same-day payouts.
For sports bettors, the benefits of using cryptocurrencies far outweigh the minor inconveniences of getting started in the crypto market. Of course, each crypto coin is different, and it's important that you choose the best option for your needs.
USD Coin (USDC) sportsbook deposit is a compelling new option, but unlike Bitcoin and other altcoins, USD Coin is a "stable coin," which means it works a little differently. So read on to learn all about this crypto asset and see if it's right for you.
Best USA Online Sportsbooks Accepting USD Coin In 2023
What Is USD Coin?
USD Coin – with the ticker symbol USDC – is a stablecoin, which is a type of cryptocurrency that never appreciates or depreciates from the current value of the US dollar. USDCoin is considered one of the best stablecoin options in the entire crypto market, and it's currently the 8th most traded crypto asset across all major exchanges.
The current USD Coin price is $1.00, which is always the current USD Coin price, as that's the purpose of this particular asset. USD Coin is also the most recently accepted crypto deposit option at the best legal sports betting sites, supplanting Tether in terms of industry support.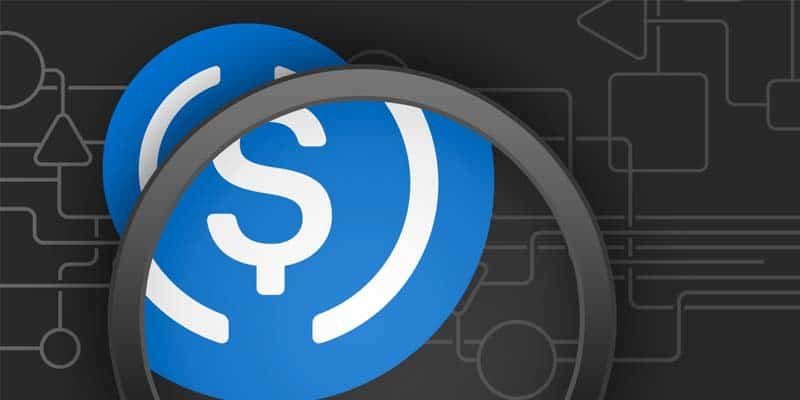 What Is A Stablecoin? – Stablecoins Explained
A stablecoin is a cryptocurrency asset, but it's not the typical kind you're used to. While most cryptos – such as Bitcoin, Litecoin, Ethereum, Bitcoin Cash, Ripple, Chainlink, Stellar, etc. – are investment-grade assets that can appreciate dramatically in value and make you very wealthy over the long term, stablecoins aren't used for investing per se.
So why use stablecoins? Quite simply, they're used to facilitate things like crypto "day trading" and "swing trading." They play a critical role in active crypto investing, but they never fluctuate in value. Many stablecoins are pegged to fiat currencies – in this case, the US dollar – at a 1:1 ratio. In other words, USD Coin is a crypto asset that's always worth exactly one dollar.
Other stable coins can be tied 1:1 to the live market prices of other fiat currencies (i.e. GBP, CAD, Euro, etc.), precious metals, or even commodities more commonly traded on the stock market. For many investors, stablecoins are a way to have crypto holdings without much of the risk associated with the volatility of the crypto market.
Given the growth of stablecoins, there is a growing number of these altcoin options. BitUSD (BITUSD) was the first stablecoin, launching in 2014. However, the first truly successful stablecoin was Tether (USDT), and it remains one of the most prominent options. Many online betting sites accept Tether, though not all do. And lately, the stablecoin of choice has actually been USD Coin.
Still, for an up-to-date list of top stablecoins, you have the following options (though only USDC and – to a lesser degree – Tether are currently supported at reputable online sportsbooks). These are the top 10 stablecoins as of 2022, rated by current market cap:
USD Coin (USDC)
Binance USD (BUSD)
Dai (DAI)
TerraUSD (TerraUSD)
TrueUSD (TUSD)
Paxos Standard (PAX)
HUSD (HUSD)
Neutrino USD (USDN)
Reserve Rights (RSR)
How Do Stablecoins Work?
Now that you understand the basic stablecoin definition, you might want to know how a stablecoin works. To that end, the technicalities of crypto are complex, and you can research USD Coin and other stablecoins using a number of online resources. It's a rabbit hole, but if you're interested, it's worth some research.
The layman's version is simply this, which – as an online sports bettor – is all you really need. So, to explain, we'll use USD Coin, as they all work more or less the same way. In the case of USDC, this asset runs on the Ethereum and Stellar networks (as well as a few others), and each USDC is backed by a US dollar held in reserve.
This is the fundamental difference between USDC (and other stablecoins) and traditional crypto assets, where the value of the asset is not backed by any other asset. USDC itself is arguably the best stablecoin to use for online transactions and amusements like legal online sports betting because it has so much support from major financial institutions like Visa and can operate on their payment networks more readily than other cryptos.
For sports betting purposes, USD Coin works the same way as any other crypto: Simply visit your site's cashier page, select the USDC payment option, and make a deposit using your crypto exchange account or USDC wallet to send your money to the site's USD Coin receiving address. Withdrawals work the same way, requiring you to select USDC from the payout options available at your online sportsbook.
USD Coin transactions are faster than most other supported cryptocurrencies, clearing in just 3-5 minutes on average. Using USD Coin at your sportsbook site of choice also makes you eligible for enhanced crypto betting bonuses and same-day payouts.
How To Buy USD Coin
Buying USD Coin is incredibly easy, and it's actually much simpler than buying other cryptocurrencies. While the purchasing process is the same – i.e. you must go through an online crypto exchange to buy stablecoin assets – there is never any need to watch the market or worry about buying low to maximize value.
Remember, unlike most other crypto assets, stablecoin prices do not fluctuate. Thus, there is never a "bad" time to buy USDCoin. It's always based on the value of $1.00, which is the whole point of crypto stablecoins. You can buy USD Coin at any major crypto exchange where Bitcoin and altcoins are traded.
Where To Buy USD Coin
The best places to buy USD Coin are the licensed and regulated online exchanges available in your country. In the USA, that means that the top vendors are the usual suspects. We recommend buying USD Coin and other stablecoins on Coinbase for ease of access, but the cryptocurrency exchanges listed below are all reputable, allowing you to make purchases safely and securely.
That said, after you buy USD Coin (or any other crypto) from an online exchange, it's highly recommended that you move it to an off-exchange crypto wallet. This greatly increases the security of your asset storage, and it's still easy to move your money to and from your favorite online sportsbooks.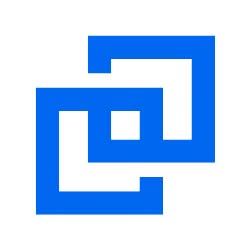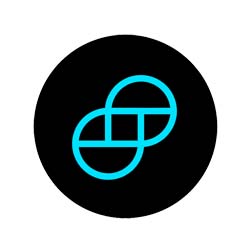 How To Get USD Coin Instantly
Online crypto exchanges are great places to buy pretty much any cryptocurrency, but they aren't the fastest ways for first-time crypto bettors to buy crypto and get their online sportsbook accounts topped off ASAP.
Remember, the best exchanges all require waiting periods that prevent users from sending their new crypto to any off-platform wallets or recipient addresses for up to 10 days. If you want to bet sports tonight, that simply won't fly. Luckily, there are two solid ways to buy USDC right away: Atomic Wallet and Coinify.
Atomic Wallet – As our Atomic Wallet review outlines, you can use this universal iPhone and Android crypto wallet to actually purchase USDC and several other popular crypto assets immediately with any credit card.
There's no waiting, and you'll be able to send your USDC (or other crypto gambling asset of your choice, including Ripple XRP) to your favorite betting site ASAP. Atomic charges a small 5% fee for most crypto buys, but it's well worth it when you consider the sheer convenience of the service.
Coinify Store – The Coinify cryptocurrency store is an online market that allows US residents in 33 different states to quickly and safely purchase USD Coin – and several other popular gambling crypto coins – with their credit cards in mere minutes.
Just remember that Coinify is not an exchange, which means you'll need a private crypto receiving wallet to take delivery of the coins you buy. From there, just visit your sportsbook and deposit as normal.
Best USD Coin Wallet For Online Sports Betting
There are several options when it comes to storing your USD Coin. These include online USDC wallets, software USDC wallets, hardware USDC wallets, and paper USDC wallets. We suggest any of the first three choices, as paper wallets are for long-term cold storage and are not suitable for making rapid online sports betting transactions.
Additionally, paper wallets are typically used for non-stablecoin cryptocurrency assets that have the potential to appreciate in value over time.
The best USD Coin wallets are listed below. For sports betting specifically, software wallets are the top choice, as they're fast and easy to use while adding in extra layers of financial security for the user.
Note: USDC is an ERC-20 token, which means that all ERC-20-compatible wallets will support the asset.
USD Coin Online Wallets – Fastest, Least Secure
Bittrex
Coinbase
Kraken
Other Online Exchange Wallets
USD Coin Software Wallets – Fast, More Secure
Atomic
Bread
Electrum
Exodus
Infinity
Mycelium
USD Coin Hardware Wallets – Slow, Very Secure
Ledger Nano S
Ledger Nano X
Trezor One
Trezor Model T
USD Coin Paper Wallets – Slowest, Most Secure
MyFreeWallet.net
WalletGenerator.net
USD Coin And Stablecoin Advice For Sports Bettors
We always recommend using cryptocurrencies when betting online, as they offer tremendous benefits over traditional banking methods like Visa, Mastercard, American Express, debit cards, gift cards, cashier's checks, wire transfers, etc.
However, the coin you choose isn't always the simplest choice. Sometimes, it's the coin you already hold, which does make it easy. Other times – especially for crypto beginners who hold no coins at all – the decision can be more convoluted.
Obviously, you want to use a crypto coin that has the potential to appreciate dramatically (which is all of them). But you also want to buy low and bet, then wait for another dip to withdraw in crypto so you get more coins, which means more long-term value as coin prices go up.
When you deposit with a stable coin like USDC, however, that tack isn't as valuable. Thus, USD Coin deposits should only be used by those who aren't ready or willing to ride the volatile peaks and valleys of the crypto market in general.
If you want to use your crypto payouts as investments, however, we recommend going with Bitcoin, Litecoin, Ethereum, Bitcoin Cash, etc. The choice, as always, is yours!