New Jersey Sports Betting – Bet On Sports Legally In NJ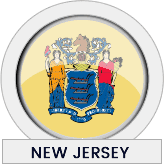 New Jersey is now a state with sports betting options for both state licensed and licensed offshore betting, as well as, a leader in domestic sports gambling reform. The Garden State was locked in a legal battle with the NFL, NBA, MLB, NHL, and NCAA over its right to authorize and host sportsbooks and in 2018, the Supreme Court of the US sided with New Jersey and gave states the right to enact sports betting laws.
Residents can now walk into a licensed brick-and-mortar establishment and place legal sports bets. This page was created specifically for NJ residents and has information on the laws applying to the industry, and sportsbooks accepting New Jersey bettors.
Is Sports Betting Legal In New Jersey?
Federal Laws In Play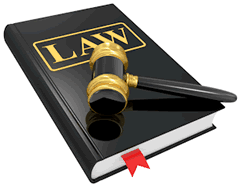 There are 3 major US federal gambling laws to take note of regarding sports betting—the Professional and Amateur Sports Protection Act (PASPA), Federal Wire Act, and the Unlawful Internet Gambling Enforcement Act (UIGEA). The Professional and Amateur Sports Protection Act was a federal ban on sports wagering dating back to 1992 and officially overturned in 2018. The ban previously prohibited 46 states, including New Jersey, from authorizing any sort of state-regulated sports wagering.
The Federal Wire Act deals with US-based gambling businesses transmitting bets and information across state lines and prohibits this action.
The Unlawful Internet Gambling Enforcement Act is aimed at banks and other financial institutions and how they process transactions from online gambling destinations. This law restricts which payment methods are available to US bettors. Together, these 3 American gambling laws make up the legal framework of domestic sports betting.
State Laws That Affect Sports Betting In NJ
New Jersey enacted laws to allow sports betting at the Atlantic City casinos in 2014, this is what initially got them sued by the US sporting leagues. Then Governor Chris Christie and NJ lost their case in a lower court system before asking the Supreme Court to review the case. Today, NJ State assembly law A4111 allows NJ resident over the age of 21 to wager on sports over the internet, at the racetracks, and at the casinos.
However, no NJ state gaming law prohibits gambling on licensed offshore sportsbooks.
Sportsbooks That Are Legally Licensed To Accept New Jersey Residents

The table below is comprised of legally sanctioned sportsbooks accepting NJ bettors. These brands have been verified by our team of online gambling experts and determined to possess legal licensing and regulation, varied betting lines and wagering types, strong security regimens, reliable customer support, bonus incentives and mobile/live betting features. These operators built up solid reputations over years in the business.

Sports Betting In Newark, NJ
Newark is home to the New Jersey Devils, the state's NHL representation. The Devils are not exactly the strongest team in the Metropolitan Division, but they have a loyal and dedicated fan base. The Devils will have an uphill battle as the season begins, but everyone loves an underdog story.
NJ residents can find betting lines through any of the licensed sportsbooks listed above.
Sports Betting In Atlantic City, New Jersey
Atlantic City is the betting mecca of New Jersey. The coastal town is littered with mega casinos that offer all sorts of entertainment and other tourist attractions. While there are no professional sporting teams from Atlantic City, the casinos are now home for domestic New Jersey sports betting.
Sports Betting In East Rutherford
East Rutherford, NJ is home to both the New York Giants and the New York Jets professional football teams with both sharing MetLife Stadium since 2010.
The Giants franchise is one of the oldest in the NFL, dating back to 1925 and currently competes in the NFC East. The franchise is considered one of the most successful in the NFL and since 1925, have won 16 division titles, four pre-Super Bowl era NFL Championships and 4 Supers Bowls.
The Jets played their first season of professional football in 1960 and currently compete in the AFC East. Since becoming an NFL franchise, the team has won four division titles and one Super Bowl in 1968(III).
New Jersey's Sports Betting Case
The Garden State has tried to authorize sports betting twice—once in 2012 and again in 2014. Both attempts were shut down following a lawsuit from the major sports leagues, but Governor Chris Christie decided to fight back in 2014. The state appealed to the federal government that the Professional and Amateur Sports Protection Act is unconstitutional.
Their argument was that states should have the right to decide their own fate regarding sports gambling since it is not mentioned anywhere in the US Constitution. They lost their appeal in the lower circuit courts but somehow managed to land an audience with the Supreme Court.
The fact that SCOTUS would hear the case is news in itself since they normally uphold the ruling(s) of lower courts in such matters. A final decision from the Supreme Court came in May 2018. New Jersey won the case, and are allowed to offer domestic sports betting in their state. The decision also allows other states to enact laws to allow domestic sports betting if they choose to do so.
You can read the full article in detail here.
Frequently Asked Questions About Sports Betting In New Jersey
What Types Of Betting Lines Are There?
You can bet on football, basketball, baseball, hockey, soccer, tennis, golf, boxing, MMA, racing, darts, eSports, wrestling, etc. There are both college and professional betting lines available. You can even bet on sports and leagues from around the world.
How Do I Sign Up For An Account With An Offshore Sportsbook?
All you need to register for an account is some information like your name, email, age, location, etc. This information is used to check your eligibility. You will not be asked for any financial information at this time.
Will I Be Accepted?
Sportsbooks reserve the right to deny applicants. You can check the site's terms and conditions before registering for an account.
How Do I Fund My Account?
Deposit methods vary per site, but some of the most common methods available include credit/debit cards, wire transfers, prepaid options, and cryptocurrencies. Each deposit method comes with its own minimum and maximum limit.