Legal Golf Betting Guide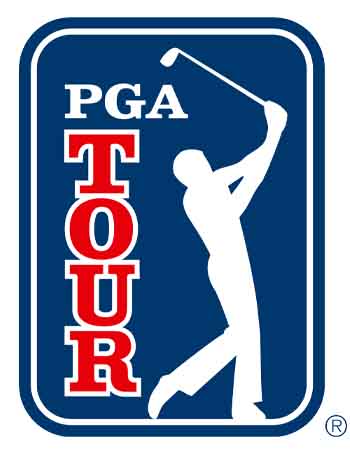 Bet On Futures For PGA Majors Year-Round
Bet on the PGA vs. LIV Golf Drama Legally
Action On The Latest PGA Odds, LPGA Odds, And LIV Golf Odds!
Despite going back centuries, the game of golf remains one of the most popular sports on the planet. And even though the pastime is present in colleges and communities the world over, professional golf still gets top billing in the hearts and minds of bettors. Of course, betting on sports is always exciting, but each sport has its own gambling quirks, and PGA odds, LIV odds, and LPGA odds are no exception.
Luckily, our guide to legal betting on golf is your very own online gambling caddy. If you're new to golf betting, it might seem like a daunting lie out there, but we're bringing the truth about golf betting. So, hit the fairway – and maybe even bag a legal eagle or two – by following our instructions for where and how to bet golf online. For the best golf sportsbooks in the business, you've come to the right clubhouse.
Is Golf Betting Legal?
Yes, betting on PGA golf tournaments, LIV golf tournaments, LPGA golf tournaments, and even college golf tournaments is totally legal. Bettors inside the USA have two options to wager on golf: If you live in a state that regulates its own sports betting and has legal sportsbooks at physical locations or via mobile applications, you can bet locally. Your other option is to use an online sportsbook operating outside of the United States in a regulated gambling jurisdiction.
There are no US gaming laws on the books preventing bettors located within the US from using a legit online sportsbook located outside the US. As long as it's a legit online sportsbook with longevity in the industry, you can tee up without worry.
Note: Washington state has prohibited all forms of online betting. While these laws are not enforced, bettors should be aware of them prior to placing any golf bets.
Best Golf Betting Sites For 2023
Below, we've put together a list of the top-rated online sportsbooks legally accepting golf bets on PGA odds, including odds for the Masters Tournament, PGA Championship, US Open, and British Open. These books also offer LPGA betting odds, NCAA golf odds, odds on LIV golf tournaments, and even betting lines for celebrity golf events.
Legal Betting On 2023 British Open Odds
British Open Date: July 2023
The British Open – officially called The Open Championship (and not to be confused with the US Open) – is held each year in July.
The oldest of all golf majors, the Open features players from the PGA Tour, PGA European Tour, and the Japan Golf Tour. In theory, the event is "open" to anyone from any golfing organization, but the field is typically pulled from the usual suspects.
The Open course location changes each year, but it is always held within the British Isles. The 2023 grand prize is expected to be just under $2 million, and 156 players are projected to compete.
Legal Betting on Masters Odds 2023
Masters Date: April 2023
Masters Location: Augusta National Golf Club (Augusta, GA)
The Masters Tournament is the first pro golf major of the PGA season. The Masters is generally considered to be the most prestigious of the four majors, making it the most popular golf betting event, as well. With tens of millions of fans legally betting on the Masters Golf Tournament each year, it's basically the Super Bowl of golf betting. The Masters is held annually during the first full week of April at the Augusta National Golf Club in Augusta, Georgia.
Like all PGA majors, the Masters is an invitation-only event and includes professionals from the PGA Tour, PGA European Tour, and Japan Golf Tour. However, it has the smallest field among the pro golf majors with just 90 players competing for a cut of its $15 million purse and nearly $3 million top prize.
Winners of the Masters receive an iconic "Green Jacket." Hall of farmer Jack Nicklaus has the most Green Jackets with six, and Tiger Woods is right behind him with five. Woods last won the Masters in 2019 in what is considered his career swansong. In fact, Tiger's odds for the Masters that year were extremely long, allowing one lucky bettor to score over $1 million picking Woods to win.
Legal Betting on PGA Championship Odds 2023
PGA Championship Date: May 2023
Annually held in May, The PGA Championship golf tournament has been a part of the PGA Tour calendar for over 100 years, and it always sees a lot of betting action. Like all PGA majors, the PGA Championship features players from the PGA Tour, the PGA European Tour, and the Japan Golf Tour.
The location of the golf course varies from year to year. The winner of the PGA Championship will take home nearly $3 million, but you can make a mint yourself by nailing some 2023 PGA Championship bets and parlays.
Legal Betting on US Open Odds 2023
The United States Open Championship – or simply the US Open – is the third of four major PGA championships featured each year on the PGA Tour, and it has been played since 1895, making it the second oldest major golf tourney on the schedule. The US Open typically features a field of 156 players, all of whom are represented by the PGA Tour, the PGA European Tour, and the Japan Golf Tour.
Interestingly, while not considered the most prestigious PGA major, the US Open has the biggest major purse at $17.5 million, with the winner alone taking home over $3 million. Of course, that's still a lot less cash than the total haul gamblers earn betting on the US Open. The US Open is always contested in mid-June, and it's played at a different popular golf course each year.
What Kinds Of Golf Bets Can I Place Online?
There are a number of different types of golfing bets you can place at any reputable sportsbook, as golf betting is extremely popular in the US. And since golf is such an international game, betting odds at offshore sites reflect international (rather than regional) action. This gives bettors more realistic PGA Tour odds, LIV Golf odds, LPGA Tour odds, college golf odds, and more.
Of course, this international golf "betting pool" is not to be confused with parimutuel golf betting. When it comes to pari-mutuel betting, golf isn't what most bettors think of, as parimutuel odds are more suitable for things like horse racing betting and jai alai betting. The best golf betting sites do not offer this particular market, as all golf odds are house-banked with your payout ratio locked in the moment you place your wager. Which, frankly, is exactly how we like it.
Among the house-banked golf betting online options you'll find at the top sites recommended here, you can expect the following kinds of golf bets (just to name a few):
Golf Straight Bets
Golf Spread Bets
Golf Over/Under Bets (aka Golf Totals)
Golf Player Props
Golf Head-To-Head Props (aka Golf 2-Ball Bets)
Golf Group Props*
Golf Round Betting
Golf Futures
Golf Specials
Golf Parlays
+ More
*The most popular golf group bets are 3-ball bets, in which bettors wager on which player out of a three-player grouping will finish a given hole, round, or tournament with the best score. The 3-ball golf bet is generally attractive for beginners, as it narrows the field down to a much more manageable and engaging level. 
Remember, the above standard golf bets may not always be the best golf bets for your particular interests. Please keep in mind that all the top golf gambling sites have custom prop builder tools that let you create any golf bet or cross-sport parlay you want.
The Four Majors Of Professional Golf
There are numerous golf tournaments on the PGA schedule, PGA Europe schedule, and Japan Tour schedule, with multiple events held each week virtually year-round. For the golf betting game, that means you can enjoy betting golf pretty much nonstop.
This is one reason that golf gambling – and in particular PGA Tour betting – is the "bread and butter" of countless betting pros' portfolios. However, there are only four major tournaments each year, which are what more casual bettors tend to focus on. Fittingly, these are called the PGA Majors, and they are the following:
Masters Tournament – Augusta National Golf Club, Augusta, GA – April
PGA Championship – Courses vary - May
US Open – Courses vary - June
British Open / The Open Championship – Courses vary (UK only) - July
Betting on Golf Resources