Legal NFL Betting Guide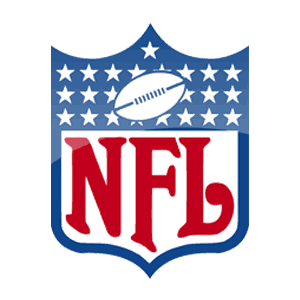 The NFL is by far the most bet on sports league in the United States each year, and the 2019 season — the 100th anniversary of the National Football League — will be no different leading up to Super Bowl 54. Whether you live in the US or anywhere around the world, we want to help you get in on the action.
But what is the best online sportsbook to bet on professional football games? And is it legal to wager real money on the NFL? Below you'll find information on the legal aspect of betting as well as our recommended list of online sportsbooks.
We also include access to full online sportsbook reviews for the top sites offering NFL betting lines.  In addition, we've also provided a guide that includes bet types defined, tips and strategies, and numerous statistical resources to help make your wager on the 2019 NFL season a winning one.
Is It Legal To Bet On NFL Games?
For American football fans, there are two ways to legally bet on the NFL. You can either live in or visit one of the US states that have legalized land-based and/or online sportsbooks following the repeal of PASPA, or you can bet at premium offshore online football betting sites, which are available to nearly everyone across the United States.
International NFL fans will likely have quite a few more options for legally betting on football due to the fact that non-US gambling markets tend to have a much more progressive stance concerning legal gambling.
Best NFL Betting Sites 2020
2019 NFL Division Previews
NFC Division Previews
AFC Division Previews
NFL Betting Odds: Who will win Super Bowl 54 in 2020?
The New England Patriots won Super Bowl 53 by a score of 13-3 over the Los Angeles Rams and following the game, the Belichick & Brady Bunch were picked as the favorite to win Super Bowl 54 in Miami Gardens, Florida. Below you'll find the latest odds for each of the teams hoping to lift the Lombardi Trophy at the end of the next football season.
Odds To Win Super Bowl LV
2019-2020 NFL Schedule & Important Dates
Here you'll find the essential dates for betting on the 2019 NFL season, including when the start of the regular season begins, the playoffs, and the Super Bowl. We've also included a link to the schedule for every team below the important dates to keep in mind.
2019
Aug 1 - NFL Preseason starts
Aug 30 - NFL Preseason ends
Sept 5 - NFL Kickoff Game
Dec 29 - NFL regular season ends
2020
Jan 4 - NFL Playoffs
Jan 26 - Pro Bowl
Feb 2 - Super Bowl LIV
Schedule for each team: ESPN.com
NFL's Stance on Legal Sports Betting in the US
The National Football League is the only major professional sports league in the United States that continues to vehemently oppose sports betting even though the federal ban has been lifted. Despite other league's flip-flopping following the Supreme Court decision — then partnering with state-regulated sportsbook brands they originally opposed — NFL Commissioner Roger Goodell has not changed his view in regards to placing wagers on professional football games during his tenure, which began in 2006.
While Goodell's stance on sports betting hasn't changed, it certainly looks like the NFL is warming up to the idea of gambling and sports betting, eventually. Not only has America's most popular pro sports league inked a deal with Caesars to become its first official casino sponsor (not a sportsbook sponsorship), but individual teams have even struck sponsorship deals with casinos with sportsbooks after franchise owners voted to lift the self-imposed gambling partnership prohibition.
And if that's not enough to show that the NFL slowly coming around to the idea of legal sports betting, then just remember: Next year, the original capital of the legal gambling and sports betting world, Las Vegas, Nevada, will host the 2020 NFL Draft from April 23-25. Then, when the 2020 NFL regular season kicks off, the Raiders — one of the league's most historic and beloved franchises — will call Las Vegas Stadium their new home, where the official naming rights are expected to go to the highest bidding casino. Other football leagues like the XFL are embracing sports betting.
NFL Betting Lines & Bet Types Defined + Examples
So, you've signed up and deposited at a sportsbook, and now comes the fun part — but oh, wait… what is a parlay? And what do all these numbers mean? Don't panic, we're here to help. Below you'll find definitions and examples for each type of bet you can make on the NFL.
Point Spread - a set margin for which a favored NFL team is expected to win over the underdog. (ex. Patriots -5, Patriots must win by 6 or more)
Money Line - a bet solely on which NFL team will win and odds determine the payout amount. (ex. Rams -200, $200 bet wins $100)
Totals (Over/Under) - a number set on the predicted total points scored by both teams in an NFL game and a wager must fall on one of two sides. (ex. Over/Under 49 points, over wins if 50 or higher and under wins if 48 or lower)
Prop Bets - a bet on anything not directed affecting the outcome of an NFL game. (ex. team/player stats or unique oddities)
Live/In-Play - placing a wager on odds or props while the NFL game is currently being played. (ex. 3-point lead in the 3rd quarter, Saints -150
Parlays - putting multiple NFL betting lines together to gain better payout but one loss means losing the entire wager (ex. Eagles -7 (-110) + Seahawks +2 (-110) = Two-team parlay +260, $100 wins $260 if both teams cover)
Teasers - a parlay-style wager where you have the ability to shift the lines to your liking. (ex. Shift spread by 6 points in your favor on a two-team teaser: +100)
Futures - a bet on the NFL odds made weeks or months in advance to gain a better payout. (ex. June: Odds the Cowboys win the Super Bowl +1500)
NFL Football Betting Guide: Tips, Tricks, and Strats
Whether you're new to betting on the NFL or are already a pro handicapper, here are some football betting strategy tips you should consider employing when Sunday comes around.
Manage bankroll - The first step to having any sort of success with wagering money on football is to treat it like your own personal bank account, and the goal is to not go bankrupt and be responsible. Whatever you deposit, bet only 1-3% (based on confidence) of your total bankroll on any given line. This allows you to have more bets and minimize losses over the long term.
Determine probability - If you have some knowledge of computer programming, then you might consider creating a projection model based on a variety of statistics from the past. With a model, you can spot value much easier and as a result, greatly increase the chances that you win your wager.
Shop odds - The amount of NFL action coming in on a betting line will differ from sportsbook to sportsbook, but you can use this to your advantage. After you determine what betting line has value, you see that Site A has a +120 betting line and Site B has the exact same line at +135. With a $100 bet, you net an additional $15 with Site B even though the lines are identical, which is why once you've found value, it's crucial to shop around.
Hedging Futures - Let's say you bet $100 on Team A's +500 odds to win it all before the start of the NFL playoffs and they made it to the Super Bowl. However, why walk away with nothing when you could have guaranteed money.  That's why you should hedge your bet in this scenario, which essentially means betting on the opposite team to guarantee a profit. If you put $100 on Team A +500 and Team B is favored on the money line at -175, then a $400 bet would give you a guaranteed profit of $118.08 regardless of which team wins
Fading the public - Studies have shown that when 80% of the public money is bet on the favored team in a traditional NFL point spread, then the underdog wins the bet 56% of the time. This means that if you only bet on the underdog when the public has put 4/5th of all action on the favorite, you will see a return on investment (ROI) of around 3% (juice dependent) over an extended period of time.
Pro Football Resources: NFL Stats, Scores, and Streams
Whether you've decided to create a projection model or just want to keep track of the NFL action on game day, here are some great resources to help you when analyzing NFL betting trends and place a wager on NFL games, teams, or players.