Samsung Pay Sports Betting Deposits
Bet with confidence - Fort Knox security in the palm of your hand
Works seamlessly with all Samsung Galaxy phones and wearables
The best hardware eWallet for Android sports betting!
Since Samsung phones are so widely used in the USA, it's hardly surprising that the best online sportsbooks accept Samsung Pay deposits to fund legal sports betting action. Over the last few years, digital wallets (aka e-Wallets) have become more and more common. Since these wallets are tied to mobile devices, it makes perfect sense that Samsung Pay sports bet funding is taking off, too.
You can use Samsung Pay in three distinct ways to facilitate online sports betting banking. The first option is to use the service to make credit and debit card deposits. The next option is to make private person-to-person payments using Samsung Pay Cash within the Samsung Pay app, which allows you to buy or sell sports betting voucher codes at participating sites. The third option, MatchPay, is similar to the voucher method, but it streamlines the process. All of these are explained below.
Top-Rated Legal USA Online Sportsbooks With Samsung Pay Support In 2023
What Is Samsung Pay?
Samsung Pay is a digital wallet or eWallet platform native to the Samsung Galaxy family of mobile phones. The service competes with others like Google Pay and Apple Pay, though it also has a person-to-person (P2P) element called Samsung Pay Cash that allows it to compete with PayPal, Venmo, Cash App, and so on.
Samsung Pay launched in South Korea and the USA in 2015, spreading to most other developed countries in 2016. To date, more than 100 million people use Samsung Pay online and for in-person purchases.
For those looking to get their online sportsbook accounts topped off, Samsung Pay allows for Visa card betting deposits, Mastercard gambling deposits, Discover card deposits, sports betting voucher and player transfer deposits, and MatchPay deposits (Bovada only).
Credit and debit transfers using Samsung Pay are straightforward and work like most other online payments, but using Samsung Pay Cash to buy sports bet vouchers (or to sell betting vouchers) takes a few added steps. These are outlined further down the page, as is the MatchPay process.
Is Samsung Pay Legal To Use For Online Sports Bet Funding?
Yes! There are no legal barriers for using Samsung Pay, nor are there any federal USA gambling laws that prevent residents aged 18+ from accessing legal online sports betting sites.
While the UIGEA banking restriction sometimes blocks Samsung Pay transactions when using the service with linked cards, you can avoid this hassle by using the Samsung Pay Cash transfer option to buy or sell sports betting vouchers as gambling deposits and withdrawals, or by using MatchPay.
Note: The state of Washington has laws barring all online gambling, including sports betting. While these laws are historically unenforced, you are advised to follow all local gambling mandates.
Benefits Of Betting With Samsung Pay
With over 100 million people regularly using Samsung Pay, there are plenty of great reasons to make the digital wallet part of your daily online banking life.
However, when it comes to legal online bet funding at the top international sportsbooks, there are some specific benefits of Samsung Pay that all bettors should be aware of:
Samsung Pay accounts are available to all customers aged 18 and up - The perfect e-Wallet for 18+ online sports betting sites
100% free - No added Samsung Pay fees or Samsung Pay Cash fees
Earn credit card rewards and Samsung Pay rewards when using the digital wallet for online bet funding
All-in-one mobile financial solution makes it easy to load up your bankroll from anywhere
Samsung Pay app available for dozens of popular Samsung Galaxy smartphone models
Claim valuable online sports betting bonuses with Samsung Pay card or P2P voucher deposits
Give back to the sports betting community by helping new bettors make easy voucher payments!
Use MatchPay for hassle-free PayPal, Venmo, Cash App, Zelle deposits
Samsung Pay Online Sports Betting Bonuses
You can get a host of specific Samsung Pay rewards for using the Samsung Pay service, and you will also accrue bonus points on your cards within the eWallet. But when making online betting deposits, you can take further advantage of the special perks available at the best sportsbook sites.
These operators give members using the Samsung Pay e-Wallet and Samsung Pay Cash-based voucher/MatchPay deposits a selection of sportsbook bonus options. Bonuses may change seasonally, but in general, you can expect to be able to choose from the following:
Sports Betting Sign-Up Bonus
Sports Betting Reload Bonus
Refer-A-Friend Bonus
Occasionally, you can find online sports betting no-deposit bonuses before special events, to be used for things like Super Bowl betting or March Madness betting. These usually come in the form of a $25-50 risk-free bet for new members. However, these are infrequently available, and when they're offered, they can only be redeemed for a limited time.
All sportsbook bonus options come with rollover limits that bettors must meet before withdrawing their winnings. Fortunately, the limits are very customer-friendly at the top online sportsbooks, so we recommend these sports betting promos for all members. Most sites publish their current gambling promo codes right on their "Promotions" pages.
Legal Mobile Sports Betting With Samsung Pay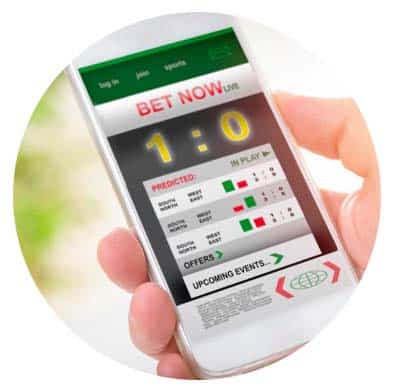 Most online sports betting these days is done via mobile devices, which means that mobile banking options like Samsung Pay allow you to handle all your gambling right in the palm of your hand, wherever you are, 24/7.
Samsung Pay works with many – but not all – modern Samsung Android phones released since about 2015, with high-end and mid-tier Galaxy devices enjoying the most support. That said, all the newest Galaxy releases are Samsung Payphones, so if you've purchased your handset within the last couple of release cycles, you should be good to go.
If your Samsung smartphone doesn't have Samsung Pay from the factory, you can download the Samsung Pay app from the Google Play store or the Galaxy Store.
As for the best betting sites themselves, every top-rated operator offers a full mobile sports betting suite with all the thousands of daily odds and live betting options you expect on US and international sports. These sites work on all mobile devices and are dynamically designed to give you the best possible experience down to the last pixel (unless you're using a Google Pixel, with which you'll have to use Google Pay to get these same Samsung Pay benefits).
Samsung Pay Same-Day Payouts
Though every Samsung Pay review is quick to point out the speed at which payments process using the Samsung Pay framework for betting deposits, you cannot claim sports betting payouts with the service directly. This is because the top betting sites no longer support credit or debit chargebacks for withdrawals.
That said, you can claim payouts – and even same-day payouts! – when using Samsung Pay if you choose to withdraw your winnings using a sports betting voucher code, player transfers, or MatchPay (at participating sites).
With these options, you can sell all or part of your eligible account balance to other site members using the Samsung Pay Cash P2P option. Otherwise, the only way to get same-day payouts at legal online sports betting sites is to withdraw your funds in Bitcoin, Ethereum, Litecoin, or another supported cryptocurrency.
How To Use Samsung Pay With Betting Vouchers
When it comes to how to use Samsung Pay online, you can make regular sports betting credit deposits or debit deposits by using Samsung Pay to automatically fill in the requisite fields and submit your payments.
Things are a bit more involved when using Samsung Pay Cash to make P2P betting voucher purchases or player transfer purchases. To do that, you must first create a Samsung Pay account. Then, follow these instructions:
Follow any link here to Bovada Sportsbook (as Bovada LV is currently the only US-friendly legal sports betting site supporting vouchers/player transfers). Press the red "Join" button.
Next, enter all required personal information, taking care to use your real info. Bovada and all top online books use SSL and TLS encryption to keep this data safe and secure, and it is never sold to or shared with any third parties.
Skip the deposit step for now and complete your Bovada account creation.
Head over to the Bovada Community page (or a related off-site page like the Bovada Reddit) and find a Bovada Voucher code for sale. For maximum security, we recommend only buying Bovada Vouchers from the Bovada Community page.
Once you see a voucher for the deposit amount you like, contact the seller and request to pay via Samsung Pay Cash.
Use the P2P function of Samsung Pay Cash to send the required amount to your Bovada Voucher seller. Once the transfer clears in just a few seconds, your seller will release your Bovada Voucher code to you via email, text, or any other method.
Visit the Bovada Cashier page, select the Bovada Voucher deposit option, and enter the code. The associated funds will be credited to your account immediately.
To track the status of your Samsung P2P payment, you can open Samsung Pay by entering your Samsung Pay login and password. If your seller does not send you the voucher code within a reasonable time after receiving payment, you may open a claim with your sportsbook's customer service.
Remember, when you buy voucher codes using Samsung Pay or any P2P instant-pay app, you must trust your seller, because these are like digital cash transactions. This is why we recommend only using official site portals to buy voucher codes.
If voucher sellers do not send the vouchers to buyers in a timely manner, they risk account suspension or termination, as well as funds forfeiture.
To avoid this small risk, you can also use Samsung Pay with the Bovada MatchPay service, which automates the process of finding buyers and sellers for member account balances. MatchPay limits are, however, much smaller than those for vouchers or player transfers ($1000 max), but the tradeoff for simplicity and ease of use is worth it for many bettors.
Note: The process to selling vouchers with Samsung Pay is nearly identical to the process of buying vouchers, with the added steps that sellers must request their withdrawals in the form of voucher codes and must then post ads to sell these codes before transactions can yield same-day payouts. Again, MatchPay eliminates these steps. 
Samsung Pay vs Google Pay & Apple Pay
Samsung Pay Vs. Google Pay
If you own a Samsung Galaxy smartphone, it makes good sense to use the Samsung Pay service, as there are many hardware-based solutions that also streamline physical point of sale purchases in the real world (i.e. NFC, magnetic strip compatibility, etc.). 
However, fewer people use Samsung Pay than use Google Pay in general, as Samsung Pay works only on Samsung brand phones while G Pay works on all Android phones regardless of make and model, including Samsung devices.
For the purposes of buying or selling sports betting vouchers, you may have better success with Google Pay over Samsung Pay. However, for general use, we like Samsung Pay better, as it's designed around the Samsung hardware itself (including the Samsung Knox security chip).
To determine if Samsung Pay bet funding or Google Pay bet funding is right for you, we recommend trying both free services to compare their pros and cons.
Samsung Pay vs. Apple Pay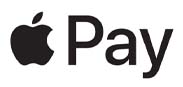 As regards Apple Pay, Samsung isn't really a direct competitor, as Samsung Pay will not work on iPhone or iPad devices. In other words, while there is a debate about whether Samsung Pay or Apple Pay is better, the argument is moot:
If you own an iOS or iPadOS device, you can't use Samsung Pay. Similarly, if you have a Samsung or Android device, you can't use Apple Pay.
All that said, if you have yet to buy a mobile device for online sports betting applications and general use, Apple Pay is more advanced and more secure than either Samsung Pay or Android Pay (which can be used on iDevices, it should be noted). Of course, all three services use state-of-the-art encryption and have guarantees to keep you and your data safe.
Samsung Pay Legal Sports Betting FAQs
Yes, absolutely.
Samsung is a major global consumer electronics brand, and Samsung Pay is partnered with all the major banks and credit/debit services in the world.
But exactly how safe is Samsung Pay? 
Believe it or not, because Samsung Pay couples your existing card and banking security measures with dedicated hardware encryption, it's actually far more secure than using your cards by themselves.
This is true for both in-person and online transactions.
Samsung Pay Cash transfers are also safe and guaranteed against fraudulent sending, though it is imperative that you trust your sports betting voucher seller or any online merchant that accepts P2P Samsung Pay transactions.
If you want added peace of mind, you can use MatchPay (Bovada only) instead of the voucher method. 
Samsung Pay is incredibly secure, doubling up your credit card and debit card security systems with its own hardware-based solutions, including Samsung Knox and ARM TrustZone technologies.
Payments are then verified via your Galaxy device's fingerprint reader, face scanner, or passcode before sending, adding yet another layer of protection.
When it comes to who accepts Samsung Pay among all the best online sportsbooks, you can use the service with any betting operator that takes credit cards, debit cards, prepaid cards, or international gift card payments.
All of the legal online sportsbooks we recommend support these deposit options.
If you want to make private P2P payments to buy or sell online gambling vouchers or use MatchPay, Bovada LV is currently the only major USA betting site that supports these systems (though other sites should deploy their own similar options soon).
Samsung Pay is an advanced eWallet platform, but it's very simple to use.
Once you go through the steps for how to set up Samsung Pay (which are included in the app), you will have no trouble using it for all kinds of payments online and off.
You can secure your Samsung eWallet with a Samsung Pay PIN, and if you ever uninstall Samsung Pay, you can reinstall it any time.
For those using the P2P element of Samsung Pay, PayPal and similar services like Venmo and Cash App work the same way.
However, Samsung Pay is actually more capable than these apps because it's also a comprehensive digital wallet that lets you store, use, and earn rewards on all kinds of credit cards, debit cards, secured cards, gift cards, and more.
PayPal and other dedicated P2P apps may allow for the use of co-branded credit cards, but they are not robust e-Wallet solutions like Samsung Pay, Apple Pay, or Google Pay.
The list of compatible Samsung Pay banks is constantly growing, but you can always expect the main players to be supported.
These include Chase, Wells Fargo, Citibank, Capital One, US Bank, PNC, USAA, TD Bank, BB&T, SunTrust/Truist, the Navy Federal Credit Union, and many others.
In total, literally thousands of US and international banks offer Samsung Pay support.
Major branded credit card networks like Visa, Mastercard, American Express, and Discover are also Samsung Pay partners.
Yes!
Samsung Pay credit card options are virtually unlimited, as you can store just about any modern card using the Samsung's eWallet service.
Nope!
Samsung Pay Cash – which is Samsung's P2P instant-payment platform – is included as an option within the Samsung Pay app itself.
If you have Samsung Pay, you have Samsung Pay Cash, too!
You can contact Samsung Pay support at 1-800-SAMSUNG (726-7864).
If you have questions or concerns about Samsung Pay Cash services, you can call 1-800-270-4169.
Samsung customer service is available by telephone seven days a week, from 8:00 AM EST until midnight.
Whether you've forgot Samsung Pay PIN data or just have questions about Samsung Pay limits, compatible devices, or Samsung Pay rewards plans, you can call the above Samsung help lines or consult the Samsung contact page at the company's website.
24/7 online chat and service forums are also available.  
No phone that's actually compatible with Samsung Pay is better than any other phone for the purpose of actually using this banking service.
Currently (Q3 2021), the following Samsung Galaxy smartphones support Samsung Pay:
Galaxy S21
Galaxy S21+
Galaxy S21 Ultra
Galaxy S20
Galaxy S20+
Galaxy S20 Ultra
Galaxy S10
Galaxy S10+
Galaxy S10e
Galaxy S10 5G
Galaxy S9
Galaxy S9+
Galaxy S8
Galaxy S8+
Galaxy S7
Galaxy S7 Edge
Galaxy S7 Active
Galaxy S6
Galaxy S6 Edge
Galaxy S6 Edge+
Galaxy S6 Active
Galaxy Note20
Galaxy Note20 Ultra
Galaxy Note10+
Galaxy Note10 5G
Galaxy Note9
Galaxy Note8
Galaxy Note5
Galaxy Fold
Galaxy Z Flip
Galaxy Z Flip 5G
Galaxy Z Fold2 5G
Galaxy A50
Galaxy A51
Galaxy A51 5G
Galaxy A71 5G
Any Samsung Galaxy device released beyond 2021 will also support the service by default. 
Note: Some budget Samsung smartphones do not support Samsung Pay, as this is a more premium hardware option. 
Samsung's modern smartwatches and wearables nearly all support Samsung Pay. These include the following devices (as of Q2 2021):
Gear S2 Sport
Gear S2 Classic
Gear S3 Frontier
Gear S3 Classic
Gear Sport
Galaxy Watch
Galaxy Watch3
Galaxy Watch Active
Galaxy Watch Active2
All Samsung wearables going forward should support Samsung Pay as a matter of course, though you'll want to double check this before buying any new device.
No.
Samsung Pay is currently limited to Galaxy smartphones and Samsung wearable devices.
No.
Apple and Samsung Pay eWallets are exclusive to their manufacturers' product lines.
You can only get Samsung Pay on Samsung Galaxy phones and Samsung smartwatches, and you can only get Apple Pay on iPhones, iPads, and Apple Watch products.
Definitely!
Samsung Pay rewards are available when using linked credit cards, debit cards, gift cards, and sending P2P payments.
There are terms and conditions regarding Samsung Pay cash back benefits, which you can learn all about at the official Samsung website.
No.
Samsung Bill Pay is a service that allows members to aggregate their various monthly service payments into a scheduled, streamlined package so they can stay on top of their rent, car payments, utilities, streaming services, online memberships, and so on.
Since no legitimate online betting site requires monthly deposits or offers a subscription-based plan, Samsung Bill Pay does not apply.
If you're wondering how to stop Samsung Pay card transfers from going through, you'll have to initiate a hold or chargeback with your actual card issuer.
To stop a Samsung Pay P2P payment that hasn't gone through yet, simply tap the "Cancel Transfer" button under the "Transfers" tab in the Samsung Pay app.
If an unauthorized P2P transfer has been initiated from your account, please contact Samsung customer care immediately.
If you've received a legal sports betting payout via the online gambling voucher/player transfer system or MatchPay using Samsung Pay Cash, you can exchange this for cold, hard cash at any Samsung Pay ATM.
To find retail Samsung Pay locations near you, the Samsung Pay app has a GPS-based search function for your convenience.
Yes.
You can disable Samsung Pay for individual websites and services (or you can turn the service off completely) by selecting the appropriate toggle or filling in the necessary blacklist fields via the Samsung Pay settings panel.
Disclaimer: Samsung Pay is a third-party P2P payment processor and eWallet service. Samsung Pay does not endorse this site or any online sports betting site in any way. This page is for informational purposes only.