Legal MLB Betting Guide
Due to the Coronavirus Pandemic, Major league baseball has decided to postpone the start of the 2020/21 season. We will continue to update this page when new details become available.
We created a page about betting on sports during the Coronavirus pandemic so that you can follow the updates and see what betting options are available now.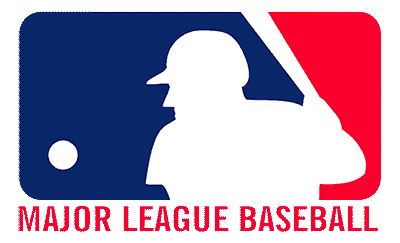 When it comes to the number of bets placed at a sportsbook, no other sport comes close to the sheer amount of individual wagers placed on Major League Baseball. Not only is it the top level of professional baseball in the world, but it also has the most games out of even major sport with each of the 30 MLB teams playing a massive 162-game schedule every year.
With that many games to put money on (and potentially gain a profit), it's no surprise that both US and international professional handicappers have said time and time again how much they love MLB baseball. But where can you participate in baseball betting and do it legally? We'll cover that and also help you get started on the right path with our MLB betting guide plus numerous resources you'll want to use before placing a bet.
Is it legal to bet on MLB baseball?
There are two routes that you can use to legally bet on Major League Baseball. The oldest and most tried and true method is to bet at trusted online sportsbooks such as the ones below that are located outside the United States aka "offshore." The second and more recent (but also more limited) implementation is the ability to bet at sportsbooks at the state-level following the federal repeal provided that you are in a state that has decided to legalize sports betting.
Best MLB Betting Sites 2020
MLB Betting Odds: Who will win the 2020 World Series?
It's a three-team race at the top but the Houston Astros are the current favorite followed closely by the Los Angeles Dodgers and New York Yankees. The defending World Series champion Boston Red Sox have nearly fallen out of the top 10 due to a slow start. If you believe in miracles, then the Miami Marlins currently have the longshot value you need at +100000, where a $100 bet would win $100,000 (we're j/k, don't take this bet). For further information regarding this year's event check out our World Series betting guide.
2019 MLB Baseball Schedule & Important Dates
Below you can find the most important dates to keep in mind for the 2019 season of Major League Baseball. Additionally, we've provided a link to ESPN, which includes all of the details for each individual teams' full schedule this year.
2019
March 28 - Opening Day
April 15 - Jackie Robinson Day
June 3-5 - MLB Draft
June 13 - MLB in Omaha
July 9 - MLB All-Star Game
August 18 - Little League Classic
September 29 - Regular Season ends
October 1 - MLB postseason starts
October 22 - MLB World Series starts
Schedule for each team: ESPN.com
MLB Baseball Betting Lines & Odds Guide: Tips & Strategies
Betting on baseball is a bit unique when it comes to betting due to having different bet types and different strategies for turning a profit when compared to other sports. Below you'll find tips for the most common types of bets on MLB with an explanation for what each one is along with an example of what you'll see at an online sportsbook.
Money Line: When it comes to baseball, the money line is the most popular type of bet there is on the sport and essentially, it's the odds given to a favorite and an underdog to win the game straight up, which affects the payout for the winning side. (ex. Yankees -200, $200 bet needed to win $100)
Run Line: The MLB run line works sort of like a point spread in other sports, but due to the low-scoring, close-game nature of baseball, the run line is always set with a 1.5 run advantage. Because of this, be aware that even though a team may be favored to win the game, they may be the underdog to cover the run line. (ex. Red Sox -1.5 (+130), Red Sox are favored to win but are not favored to win by 2 or more runs)
Totals (Over/Under): This is a bet that's most commonly made on the combined runs from both teams but can also be made on a single team as well. Essentially, a sportsbook sets a number and you bet must be on whether the total runs will go over or under the set number. (ex. Total from two teams = 9.5, 10 or more runs will win on the over but 9 or fewer runs will win on the under)
Series Bets: If you think you know which team will win a series, then you can bet the odds on the 3-game, 5-game, or 7-game series. While sportsbooks do offer betting lines on the regular season's 3-game series, this type of wager is most commonly seen in the playoffs and World Series. (ex. Dodgers odds to win the 7-game series +300)
Prop Bets: Because there are numerous statistics used in just a single game of MLB baseball, there are, as a result, numerous prop bets you can place on teams and individual player stats. Basically, prop bets are made on things that happen within the game on not on the final score. (ex. Will Mike Trout get on base in his first plate appearance? +200)
Live/In-Play: The game of baseball may be old but it doesn't mean you have to rely on century-old bet types either! Thanks to computers and smartphones, live or "in-play" betting give you a way to put money on the action in real-time and while the game is currently being played. (ex. Up by 2 runs in the bottom of the 7th inning, Cardinals -270)
Parlays: A parlay is when you combine any two or more betting lines into a single wager in order to gain a more favorable payout. However, the catch is that if any of your bets lose, then the entire bet counts as a loss. (ex. Brewers +1.5 (-110) + Angels +1.5 (-110) = +260 or $100 to win $260 if both bets win)
Grand Salamis: This type of betting line is completely unique to baseball but is offered every day at the sportsbooks we recommend. This is essentially an over/under on total runs score across ALL games (15 games usually) that are being played that day and you must bet on whether the day's total runs scored will fall on the over or the under. (ex. Total runs from all games 120.5, 121 runs wins the over while 120 runs wins the udner)
Futures: And finally, we arrive at the futures bet, which equates to placing a bet on something that will happen during the MLB season either weeks or months before it is expected to happen, which is most commonly placed on division races, the pennant, and the World Series. (ex. In May: Odds to win the World Series, Phillies +1100)
MLB Resources: Stats, Scores, and Streams
Professional baseball is a stat-driven sport and to be successful when betting, you're going to want as many stats as you can stuff into your brain (or python projection model). Because we want you to get a leadoff on your first picks to bet on, below you'll find an everything an MLB bettor will need, including a full database of statistics, live scores, and stats for games in progress, and a place where you stream all the games.
Other Types of Baseball to Bet On
MLB is not the only form of professional baseball that is popular to bet on.  The Japanese pro league known as the Nippon Professional Baseball league (NPB) is extremely popular among sports bettors.  When their season is in full swing, there is plenty of action to be had at legal NPB betting sites.