Legal MLB Betting Guide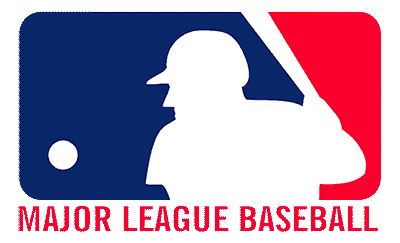 When it comes to the number of bets placed at a sportsbook, no other sport comes close to the sheer amount of individual wagers placed on Major League Baseball. Not only is it the top level of professional baseball in the world, but it also has the most games out of any major sport, with each of the 30 MLB teams playing a massive 162-game schedule every year (excepting the 2020 MLB season, where the schedule is 60 games due to the coronavirus-delayed start to the season).
With that many games to put money on (and potentially gain a profit), it's no surprise that both US and international professional handicappers have said time and time again how much they love MLB baseball. But where can you participate in baseball betting and do it legally? We'll cover that and also help you get started on the right path with our MLB betting guide plus numerous resources you'll want to use before placing a bet.
Is it legal to bet on MLB baseball?
There are two routes that you can use to legally bet on Major League Baseball. The oldest and most tried and true method is to bet at trusted online sportsbooks such as the ones below that are located outside the United States aka "offshore." The second and more recent (but also more limited) implementation is the ability to bet at sportsbooks at the state level following the Supreme Court PASPA overturn provided that you are in a state that has decided to legalize sports betting.
Best MLB Betting Sites 2021
Where To Bet On MLB Games
If you're looking for MLB betting lines, spring training matchups, or the post-season, you can find those at just about any sports news outlet. However, in most US states, your options for domestic sports betting remain limited. Fortunately, almost all baseball fans can safely and legally wager online at international sportsbooks!
Even better, these sites take action from residents across America, so the odds you'll get are always going to pay out more than the lines you'll find domestically, where wagering is limited to in-state bettors only. For example, betting with a New York sportsbook won't get you great payouts on Yankees games because so many New Yorkers are fans, driving up the action on the Bronx Bombers. If you live in NY, you'll actually win more money on any given Yanks bet by wagering overseas.
The best MLB bets today can be found exclusively at offshore betting sites. All the operators we recommend will give you more bang for your buck – and better baseball sports betting bonuses – than any local book can offer.
MLB Betting Odds: Who will win the World Series?
Last year, the Washington Nationals surprised everyone and won the franchise's first World Series, beating the heavily favored (and allegedly sign-stealing) Houston Astros 4-3.
This year, at the start of the protracted 60-game season, the Los Angeles Dodgers (+500) are favored at most sportsbooks to win it all, while the New York Yankees (+550) are trending just behind them. The Astros (+1200) are third, but their odds place them far behind the Yanks, with clubs like the Tampa Bay Rays, Chicago White Sox, and Minnesota Twins in the same group.
The Nationals, despite being the defending champs, are sitting at the middle of the pack at +1800, while the Kansas City Royals and Pittsburgh Pirates are pulling up the rear at +40000 or so.
For further information regarding this year's event, check out our World Series betting guide.
Mobile MLB Betting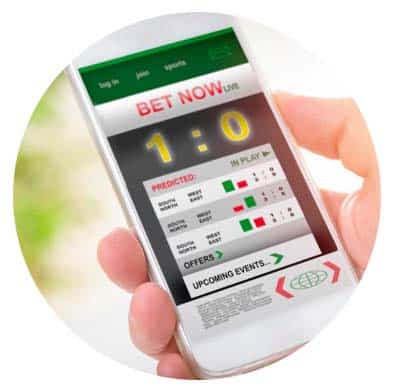 According to MLB sports betting trends, the vast majority of wagers placed on Major League Baseball are submitted over mobile. Whether you're an iPhone user or an Android user, chances are that if you bet on baseball, you're using your smartphone or tablet to make your picks.
That said, you won't find native apps for any of the top international sportsbooks, as Apple and Google do not allow these companies to offer their betting apps on their American storefronts. Of course, that's more "ball four" than "strike three," because all you need to take your base is a modern mobile device and an Internet connection.
The top online betting sites operating overseas all use browser-based portals with responsive, device-agnostic designs to give you the best MLB bets of the day, delivered straight to your handset or tablet, wherever you are. There's nothing to download or update, so you can step up to the plate and wager on MLB action 24/7 anywhere you have an active mobile network connection.
2020 MLB Return - Season Changes Due To Coronavirus
The 2020 MLB schedule has been altered and there have been some rule changes due to the nationwide coronavirus lockdown. Here is a breakdown of the most notable changes.
Note: Some of these changes are likely to be permanent in forthcoming seasons (i.e. the DH in the NL), as Major League Baseball is using the shortened 2020 campaign as something of a "test bed" for ideas that have been floated by the competition committee for several years.
MLB Rule Changes For 2020
There are some notable 2020 MLB changes that were already settled before the coronavirus lockdowns. These alterations were announced back on February 12, and they mostly include roster issues and similar minutiae that will be important for bettors to understand, as they will impact late-season and postseason odds going forward.
The active roster is expanded from 25 players to 26 players (through Aug. 31).
Teams playing double-headers or playing at neutral sites can have 27 players on their active rosters for the game(s) in question.
Expanded rosters (September) are reduced from 40 players to 28 players. Teams may field up to 14 pitchers on their expanded rosters.
New rules have been established for what constitutes a pitcher, position player, or "two-way player."
When optioned to the minors, pitchers and two-way players must remain there for at least 15 days, while position players must remain for at least 10 days.
Any pitcher must face a minimum of three batters or close out the current half-inning. A pitcher may otherwise be replaced only due to injury.
Teams now have 20 seconds to challenge any eligible play, down from 30 seconds.
2020 MLB Baseball Schedule & Important Dates
Below, you can find the most important dates to keep in mind for the shortened 2020 season of Major League Baseball. Under normal circumstances, most of these milestones would be scheduled far earlier in the year, as the coronavirus delayed Opening Day by almost four months.
2020
June 10-11 - 2020 MLB Draft
July 1 - Start of "Spring Training"
July 23 - Opening Day
August 31 - Trade deadline
September 27 - End of regular season
September 29 - Start of expanded MLB playoffs
October 23 - World Series Game 1
October 31 - World Series Game 7 (if necessary)
MLB Baseball Betting Lines & Odds Guide: Tips & Strategies
Betting on baseball is a bit unique when it comes to betting due to having different bet types and different strategies for turning a profit when compared to other sports. Below you'll find tips for the most common types of bets on MLB with an explanation for what each one is along with an example of what you'll see at an online sportsbook.
Other Types of Baseball to Bet On
MLB is not the only form of professional baseball that is popular to bet on.  The Japanese pro league known as the Nippon Professional Baseball league (NPB) is extremely popular among sports bettors. When their season is in full swing, there is plenty of action to be had at legal NPB betting sites. You can also find betting lines to bet on the KBO, the Korean Baseball Organization.
MLB sims are another popular way to bet on baseball, while these games are virtual they have gained momentum during the offseason and the 2020 coronavirus shut-down.
If you're interested in how to bet on baseball and win, it's one of the simplest sports to wager on – and one of the most profitable for avid gamblers.
MLB odds work the same way as for any other sport, with the exception that the spread bet – or the runline, as it's called in baseball – is almost always going to be set at -1.5 for the favorite (and +1.5 for the underdog).
Otherwise, the process for placing a wager is identical across the board: Just sign up at any reputable overseas betting site, make a deposit, and pick the bets you like best. That's all there is to it!
It's important to understand how to read baseball odds (see above). In the simplest terms, baseball betting lines are the main kinds of wagers you'll come across at sportsbooks. These include the runline (aka the point spread), the straight bet, and the over/under (aka the totals bet). These bets are all posted according to the American moneyline system.
When someone talks about baseball lines, they're usually asking about which team is favored to win or how much the payout for a straight bet is on either team in a given contest.
Other wagers not usually considered part of standard MLB betting lines include things like player props, team props, live bets, and futures bets.
In betting, "action" simply means that a wager is active. In other words, if a bet has action, that means you can put money on it and earn a payout if you pick correctly.
Sometimes, due to various contingencies, a bet will be graded as "no action." This means that – for whatever reason (usually a rain-out, delay, or other extenuating circumstance) – a given wager will be canceled and all the action (or bets) will be refunded to bettors.
Individual MLB props will often have action requirements. That is, if a player for whom a prop is posted doesn't play in the game, the bet will be graded "no action" and all bets refunded. 
The MLB moneyline is one of two things.
For one, bettors may be referring to the American moneyline system, which is how bets in the US are priced. A negative moneyline indicates how much must be wagered to win $100, while a positive moneyline shows how much you stand to win on a $100 bet. Every bet comes with a moneyline to show this risk-vs-reward ratio.
Alternatively, the MLB moneyline may also refer to the straight bet for a given game. Here, the negative moneyline shows the favorite, and the positive moneyline shows the underdog. Pick a winner in a straight moneyline bet, and you'll be paid out according to the associated moneyline.
Yes, technically. However, you will almost never find minor league betting odds, as these games do not have a big enough fan base to justify the risk for the sportsbooks.
Additionally, Major League Baseball has specifically asked sports betting sites not to offer odds on the minors due to potential integrity issues and conflicts of interest.
Yes! While most legal online sportsbooks will have odds for the College World Series tournament, you can also sometimes find regular season odds and conference championship odds for the more prominent teams in the NCAA.
That said, the college baseball betting market is not nearly as big as the college football betting market, and far fewer games and clubs are supported.
Nope. And frankly, if you feel the need to bet real money on 10-year-olds playing at the local sandlot, you may need to reassess your priorities. Let the kids play, folks!
MLB Resources: Stats, Scores, and Streams
Professional baseball is a stat-driven sport and to be successful when betting, you're going to want as many stats as you can stuff into your brain (or python projection model). Because we want you to get a leadoff on your first picks to bet on, below you'll find an everything an MLB bettor will need, including a full database of statistics, live scores, and stats for games in progress, and a place where you stream all the games.