Legal Betting On The Grammy Awards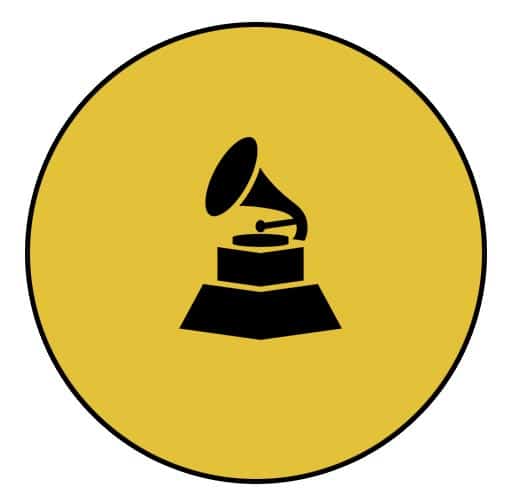 The Grammy Awards is an annual awards ceremony that has honored individuals and groups working in the recording industry since 1959.   This year's Grammy Awards will take place on January 26th and will be awarded to recordings released between October 1, 2018, and August 31, 2019.
Entertainment betting of all types are generating more interest as of late, and the same is true for the Grammy Awards.  Below you will find some helpful guidelines for the legalities of entertainment betting and finding a reliable sportsbook than can provide odds and allow you to wager on the 62nd Annual Grammy Awards.
Is it legal to bet on the 2020 Grammy Awards?
The short answer is yes.  You can place bets legally on the Grammy Awards via two different means.  If bettors located in the United States have access to a local sportsbook, it is possible that they may offer odds for the 2020 Grammy Awards and entertainment prop bets (though we have not seen entertainment odds available often at domestic sportsbooks).
Reputable offshore online sportsbooks were among the first to begin posting odds and accepting bets for awards ceremonies.  Placing a bet with an online sportsbook is perfectly legal so long as the bettor is at least 18 years of age.  There are no Federal gambling laws prohibiting entertainment betting online and there are only two states that have banned online betting within their state laws.
Please note that online wagering in all forms is prohibited by state law in Connecticut and Washington.
Best sportsbooks for betting on the 2020 Grammy Awards?
How to bet on the 2020 Grammy Awards
Using one of our recommended sportsbooks, the process is relatively easy.
1. Create An Account
If you have not already, you'll need to create an account at one of the trusted sportsbooks listed on this page, which involves simply entering some personal information (name and address, etc.) and then creating a login and password.
2. Fund Your Account
To place a wager using an online sportsbook, you'll need to fund your betting account.  Once your account is verified, you can add funds to your account via credit or debit card, cryptocurrency, or various other means depending on which sportsbook you choose.
3. Place Your Bet
Once you have funds in your account, you can then navigate to the Grammy Awards odds and betting lines section.  These odds are typically listed under the Entertainment category, which is sometimes listed with Sports.
Betting odds for the 62nd Annual Grammy Awards?
Although there are 84 categories up for an award at the 2020 Grammys, only a few of the major categories are being offered odds at major online sportsbooks.  Common betting categories include Album of the Year, Record of the Year, Best New Artist of the Year, and Song of the Year.
General FAQs About the 2020 Grammy Awards