Legal Betting On The Grammy Awards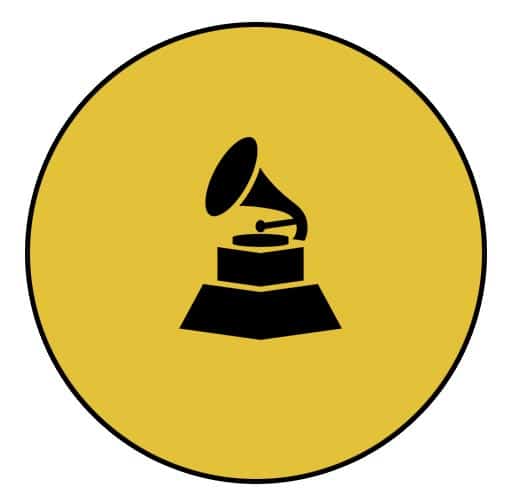 The Grammy Awards Will Air On CBS In February
Bet On Grammy Odds For Song Of The Year
Grammy Awards Betting Odds Are Live Now!
The Grammy Awards is an annual awards ceremony that has honored individuals and groups working in the recording industry since 1959. The next Grammy Awards ceremony will take place in February and will be award recordings released between September 1 and August 31 of the prior year.
Entertainment betting is generating more interest as of late, and the same is true for the Grammy Awards.  Below you will find some helpful guidelines for the legalities of entertainment betting and finding a reliable sportsbook that can provide odds and allow you to wager on the Grammy Awards.
Best 2023 Grammy Awards Betting Sites
Is Grammy Award Betting Legal?
The short answer is yes.  You can place bets legally on the Grammy Awards via two different means.  If bettors located in the United States have access to a local sportsbook, it is possible that they may offer odds for the 2023 Grammy Awards and entertainment prop bets (though we have not seen entertainment odds available often at domestic sportsbooks).
Reputable offshore online sportsbooks were among the first to begin posting odds and accepting bets for awards ceremonies.  Placing a bet with an online sportsbook is perfectly legal so long as the bettor is at least 18 years of age.  There are no Federal gambling laws prohibiting entertainment betting online, and there are only two states that have banned online betting within their state laws.
Please note that online wagering in all forms is prohibited by state law in Washington.
How To Bet On The Grammy Awards
Using one of our recommended sportsbooks, the process is relatively easy.
1. Create An Account
If you have not already, you'll need to create an account at one of the trusted sportsbooks listed on this page, which involves simply entering some personal information (name and address, etc.) and then creating a login and password.
2. Fund Your Account
To place a wager using an online sportsbook, you'll need to fund your betting account.  Once your account is verified, you can add funds to your account via credit or debit card, cryptocurrency, or various other means, depending on which sportsbook you choose.
3. Place Your Bet
Once you have funds in your account, you can then navigate to the Grammy Awards odds and betting lines section.  These odds are typically listed under the Entertainment category, which is sometimes listed with Sports.
Betting Odds For The Grammy Awards
Although there are over 80 categories up for an award at the Grammys, only a few of the major categories are being offered odds at major online sportsbooks.  Common Hollywood betting categories include Album of the Year, Record of the Year, Best New Artist of the Year, and Song of the Year.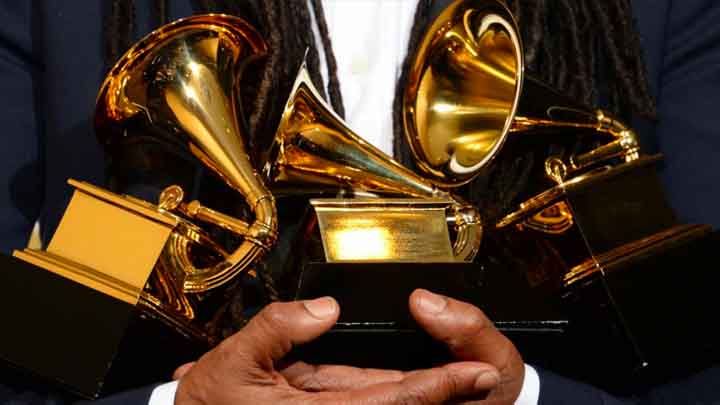 🏆 Odds via Bovada
Grammys Album of the Year
Beyonce - Renaissance +165
Adele - 30 +175
Harry Styles - Harry's House +325
Bad Bunny - Un Verano Sin Ti +400
Brandi Carlile - In These Silent Days +550
Kendrick Lamar - Mr. Morale And The Big Steppers +800
Lizzo - Special +3500
ABBA - Voyage +4500
Coldplay - Music Of The Spheres +5000
Mary J. Blige - Good Morning Gorgeous +5000
Grammy Betting Apps
More online entertainment betting occurs on smartphones and tablets each year, and because of this, the online sportsbooks we link to in the table above allow for iPhones, iPads, and other popular devices to wager on Grammy odds using mobile sportsbooks.
The beauty of offshore entertainment sportsbooks is that their web apps can be accessed by any current mobile device with an onboard browser. The entire spectrum of odds for betting on the Grammy Awards is just a click away using Apple and Android products.
Grammy Awards Betting FAQs