Legal Betting on American Idol Season 19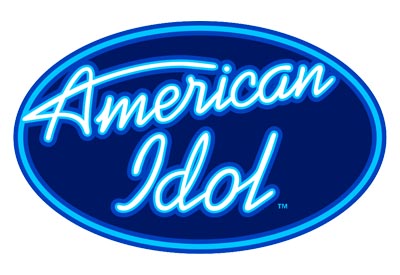 It's no surprise that legally betting on American Idol Season 19 is one of the most popular types of reality television wagering options featured at online sportsbooks. The ratings are high and folks in the USA just can't seem to get enough of it, tuning in each week to see an embarrassing or inspiring audition, or to find out which vocalist will advance to the next round.
Opportunities to wager on the American Idol odds can be found at reputable online sportsbooks that offer entertainment betting options, including the sports betting sites you see listed on this page.
They are each operating legally within the sportsbook industry and fill a significant void in reality TV betting options since most state-regulated venues do not cover entertainment odds.
Is It Legal To Bet On American Idol Season 19?
Yes, it is, as long as you place your best at a legitimate sportsbook. Because most US states don't have any laws that ban gambling online with offshore operators, there are no laws to break. US laws do not affect betting sites with TV and music odds and sportsbooks operating outside of the United States, and the US gambling laws in play provide regulations and restrictions directed at gambling business owners and money processors rather than individual bettors. If you can vote on Season 19 of Idol, you can bet on it, too.
Washington has passed laws that forbid all forms of gambling online, however, we've yet to hear of any arrests or prosecutions for that "crime," and all the top books will accept members from WA. Nevertheless, we must recommend that you follow all local laws and only wager online at your own risk if you live in WA.
Most Trusted Legal Sports Betting Sites For American Idol 2021
American Idol Season 19
Season 19 marks the fourth season of American Idol to air on the ABC Network following its acquisition from Fox. The debut episode was unleashed upon television screens across the globe on February 14, 2021.
Several COVID-19 precautions are in place for season 19 of American Idol, including the following:
Judges are socially distanced
Golden tickets are picked up by the performers as they exit
Contestants will visit with their families via video chat
American Idol Judges 2021
Luke Bryan
Katie Perry
Lionel Richie
American Idol Host - Season 19
Where to Bet on American Idol Season 19
Reality television and entertainment betting odds are almost exclusively offered by the offshore betting industry. The Las Vegas odds American Idol inspires do not allow for wagers to be placed on them at Nevada casinos, and domestic sportsbooks have traditionally been shy to step into the spotlight and offer entertainment odds.
Fortunately, when it comes to online betting, American Idol sportsbooks don't have any stage fright. There are several outlets operating online that offer opportunities to bet on American Idol for real money, and for the vast majority of Idol fans, it is legal to do so. Several reputable American Idol betting sites can be found on this page.
How To Bet On American Idol Season 19
Wagering on American Idol can be done at one of the top online sportsbooks listed on this page. The first item of business is to select the website that you want to join. Once there, click or tap on the "Join" button, and you'll be prompted to select a username and password. This page will also ask for other basic information such as your name and address, which must be accurate. Otherwise, you can't receive your payouts when you win.
Since you'll be making financial transactions with legal sports betting sites, it is very important that you keep your login information confidential. Speaking of finances, the next prompt you'll be taken to will ask for your initial deposit. You can skip this step for now and wait to make your deposit when you're ready to place your bets. We actually recommend signing up at multiple sportsbooks so that you can shop for the best odds and cash payouts.
Once those steps have been completed, navigate to the sportsbook section of the site, and locate the entertainment betting section. Betting lines for American Idol 2021 can be found there. All that is left now is to turn in your betting slip and hope the odds are in your favor.
2021 American Idol Betting Tips
Entertainment betting carries that moniker for a reason. The results of these American Idol betting lines are largely based on opinion and are difficult to predict, which means they are mostly for fans of the show to participate in.
There's no real strategic advice to offer regarding the coming and going of American Idol contestants, but we can provide some tips to stay in the legal betting game as long as possible.
Set a monthly wagering budget. Make sure it is sourced from extra income that does not inhibit your ability to pay bills and make ends meet.
Determine a maximum betting limit. A maximum wager that does not surpass 3% of your bankroll is recommended.
Research as much as you can prior to placing an American Idol wager. Look at the odds for prior seasons and examine how well they predicted the final results.
Remember that American Idol is a business, and record companies are interested in promoting trendy artists. That said, it's not uncommon that the most popular contestant finishes in second, as there is a financial motive in promoting those "on the cusp." A popular performer will sell records without an Idol trophy under his or her belt, but a runner-up type might sell more vastly more albums if they win and get all that free press coverage.
What Kind Of American Idol Betting Lines Are Offered?
Odds For Each Contestant's Chances Of Winning American Idol
Gender Of Winner
Gender Of Final Song Writer
Which Judge Will Leave Or Be Fired First?
Head-To-Head Odds For Finalists
2021 American Idol Mobile Betting Options
Each sportsbook listed on this page that offers American Idol Season 19 betting lines offers mobile wagering through the use of web apps. These are not apps that you need to visit the Google Play or App Store to access. Mobile betting on American Idol can be accessed by clicking on one of the recommended sportsbook links on this page with an up-to-date mobile browser such as Google Chrome, Opera, Firefox, or Safari and the site will immediately conform to the size of your mobile screen.
These legal mobile betting apps act just like native betting applications, with push-button control, smooth animations, and seamless integration of all odds and lines.
Is There Live Betting On American Idol Season 19?
Because of the nature of American Idol's production schedule, many segments are taped and created ahead of time. This factor removes the possibility of live betting on updated 2021 American Idol odds.
Additionally, the structure of the show is not always the same, and therefore oddsmakers have no way of reacting in a timely manner. Usually, you will see weekly lines (which will shift as more wagers come in), but there is no betting during actual Idol broadcasts.
Financial Options For Legally Betting On American Idol
Cryptocurrency use at online betting sites is increasing due to its decentralized status. Money can be easily and securely deposited and withdrawn without any questions asked by banks or governments. Bitcoin (BTC) is by far the most popular cryptocurrency supported by these operators, but we have also seen Bitcoin Cash, Ripple, Ethereum, and Litecoin availability, too.
If crypto is a foreign subject and you need a little assistance with the exchanges, Zelle can help you out. Zelle Pay is a banking product that lets US customers make instant payments. By using Zelle to buy BTC from the LocalBitcoins exchange, you can acquire Bitcoin and deposit it to bet on American Idol in just a few minutes.
If bettors prefer more traditional options for financial transactions, the following deposit methods are also often available.
Deposits: Credit Cards, Debit Cards, Wire Transfers, Person-to-Person Services, Cashier's Checks, Money Orders
Payouts: Wire Transfers, Cashier's Checks By Courier, Person-to-Person Services, Money Orders
Bonus Offers For 2021 American Idol Betting
When a new member makes their first deposit with a legal offshore betting site, promotional offers in the form of bonus free plays are available that match a percentage that first deposit. For example, if your site offers a 50% deposit match welcome bonus and you drop in $100, you'll get $150 with which to wager on Idol (as well as other shows and sports).
All sportsbook bonuses have terms and conditions attached to them that should be read and understood before any promotion is accepted. There is no requirement that bettors accept any bonuses from an offshore sportsbook, and they can be declined.
About American Idol
American Idol began in 2002 and originally aired on Fox Television Network. In 2018, ABC purchased the rights and are now in the middle of their third season of American Idol. The show auditions potential vocal talent in regions around the USA until determining a final group of contestants that make it to primetime.
Once chosen, the final group of singers battle it out for several weeks to become the next American Idol winner. Contestants are able to advance by either a popular vote or by the decision of the judge's panel.
The American Idol champion is chosen by popular vote and receives a recording contract with a major label and various other management and promotional contracts. Bettors should be aware that judges can help craft this popular vote, however, so the winner won't always be obvious. This means that an underdog can often be a savvy wager.
Who Won American Idol In Each Season?
American Idol Season 18 Winner – Just Sam
American Idol Season 17 Winner – Laine Hardy
American Idol Season 16 Winner – Maddie Poppe
American Idol Season 15 Winner – Trent Harmon
American Idol Season 14 Winner – Nick Fradiani
American Idol Season 13 Winner – Caleb Johnson
American Idol Season 12 Winner – Candice Glover
American Idol Season 11 Winner – Phillip Phillips
American Idol Season 10 Winner – Scotty McCreery
American Idol Season 9 Winner – Lee DeWyze
American Idol Season 8 Winner – Kris Allen
American Idol Season 7 Winner – David Cook
American Idol Season 6 Winner – Jordin Sparks
American Idol Season 5 Winner – Taylor Hicks
American Idol Season 4 Winner – Carrie Underwood
American Idol Season 3 Winner – Fantasia Barrino
American Idol Season 2 Winner – Ruben Studdard
American Idol Season 1 Winner – Kelly Clarkson
Other Notable Contestants On American Idol
Adam Lambert – Current lead singer for classic rock legends, Queen.
Clay Aiken – Season 2 runner-up and notable recording artist.
Jennifer Hudson – 2007 Academy Award Winner - Best Supporting Actress for Dreamgirls.
Chris Daughtry – Lead singer of the rock groups Daughtry, Cadence, and Absent Element.
Katherine McPhee – Season 5 runner-up, now a Hollywood television and film actress.
Past American Idol Judges
Paula Abdul
Simon Cowell
Randy Jackson
Kara DioGuardi
Ellen DeGeneres
Jennifer Lopez (J-Lo)
Steven Tyler
Mariah Carey
Nicki Minaj
Keith Urban
Harry Connick, Jr.
Season 18 Winner
Just Sam has won season 18 of American Idol after receiving more real-time votes in the season finale. Season 18 of Idol was different from other seasons due to the coronavirus. The top 7 contestants took part in an at-home performance and virtual vote.
Legal Betting On American Idol FAQs