Legal Online Sports Betting FAQs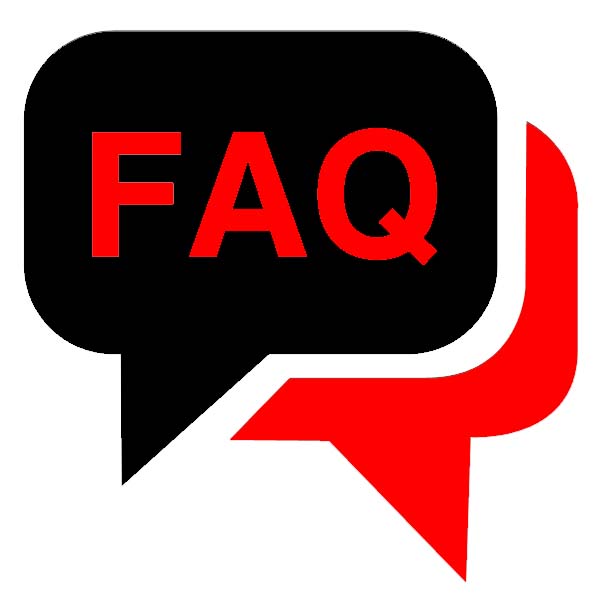 The realm of sports betting is vast and covers the large spectrum of sports, political odds, and entertainment wagering. That said, there's a lot to consider when perusing a web-based sportsbook, and this list of legal online sports betting FAQs compiles the most requested questions that bettors are asking today.
Read on to learn more about the legal aspects of sports betting, strategies for extending gameplay and bankroll protection, and many more frequently asked questions from new and experienced gamblers that are seeking to get an advantage.
Best Online Sports Betting Sites
Legal Sports Betting Frequently Asked Questions
Domestic sportsbooks are legal in several states via in-person, online, or mobile options. Offshore sports betting sites are legal to do business with in 48 out of 50 states. Visit our guide to which US States allow sports betting here.
Chances are, yes. Almost all states allow for international sports gambling sites to accept bets over the Internet. Nearly half of the states in the USA have regulated domestic sports betting, and more are entertaining the idea each year. Visit our bill tracker page for the latest developments in your area.
A total of 26 US states and districts have legalized sports betting as of this writing, but not all of them have provided regulation that allows for sportsbooks to begin operating.
Since there are so many offshore sportsbook sites on the web today, we advise restricting your internet sports betting to the books we've provided in the table above. We've vetted these online sports gambling venues to ensure they are the most reliable in the industry.
Betting on sports with an offshore sportsbook does not violate any existing Federal or state gambling laws outside of CT or WA which have passed regulations forbidding all online gaming.
Yes. There are no laws in place that prevent US bettors from doing business over the web with an online sportsbook operating in a licensed, regulated district in another country (except for CT and WA).
Yes. Both domestic and offshore sportsbooks provide legal sports betting apps. Domestic apps typically require a download to your iPad, iPhone, or Android smartphone or tablet, but international sports betting applications are web-based and can be accessed by clicking on one of the links we've provided on this page with a current mobile browser.
The rationale that state legislators use when suggesting that sports betting should be legalized is twofold. Citizens are already participating in sports betting via offshore sportsbook sites or nearby regional facilities, and the tax dollars are escaping to the benefit of other territories.
On the homepage of the online sportsbook, locate the join button at the top and click it. You'll then create an account by entering your personal data, which should be 100% accurate to avoid any issues when payouts are collected. Finally, select your sportsbook banking option, make your deposit, and place a wager.
Simply put, a sportsbook is an entity that exists at an in-person location, on a website, or via a mobile application, that offers betting odds on sporting events to the public.
Betting odds are set by bookmakers in such a way that wagers are placed evenly on both sides. If all goes as planned, and bets are placed evenly for both outcomes, then the book doesn't make any profit. Because of this, sportsbooks place vigorish, or juice, on any odds that are not money lines that scrape a small percentage that goes directly to the house regardless of the outcome.
In almost all US states, offshore sports betting sites accept members starting at the age of 18. Nearly have of the states in the USA now feature domestic sportsbooks, but almost all of them require a minimum age of 21 years old to place a bet.
Yes. Both federal and state income taxes require the reporting and taxation of gambling winnings. Each state varies in their reporting and tax requirements.
Hedging a bet means to place an alternate bet that will win in the event that your main wager fails. For instance, a bet on Donald Trump to win the Presidency could be hedged by an alternate bet that the Republican Party loses the Presidential election, although this practice also effectively negates profit.
The best practices for making money betting on sports is to limit your wagers to 3% of your total bankroll, and to belong to more than one online sportsbook to ensure that you are getting the best odds for your wagering dollar.
It is not mathematically possible to win every sports bet that you place and is not a goal that should be strived for. Playing the odds wisely and shopping from book to book is how to win consistently in sports betting, and can gain bettors an edge by can providing an easier path to victory.