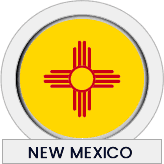 New Mexico, or the Land of Enchantment, is a state devoid of any major professional or college sports teams, but New Mexico sports betting is alive and well thanks to legally sanctioned offshore sportsbooks. Since the offshore sportsbooks are not banned NM is one of the many states that offer legal sports betting. Residents can bet on any other team in the country from the NFL, MLB, NBA, NHL, and NCAA. These sportsbooks also offer betting lines on international sports and leagues. If you have ever been curious about how to safely and legally bet on sports online, look no further. This page was crafted specifically for NM residents and contains information pertinent to the sports gambling industry. You will learn about the laws applicable to sports wagering, sportsbooks accepting New Mexico residents and all the ins and outs of how these sportsbooks function.
Is Sports Betting Legal In New Mexico?
Federal Laws In Play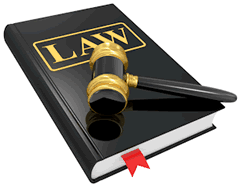 United States bettors must pay attention to 3 major federal gambling laws. These laws include the Professional and Amateur Sports Protection Act (PASPA), the Federal Wire Act and the Unlawful Internet Gambling Enforcement Act (UIGEA). Together, they form the enforcement of domestic sports wagering. The Professional and Amateur Sports Protection Act was a federal ban on state-regulated sports gambling in 46 states until 2018. New Mexico was one of the blacklisted states, meaning there are no betting outlets through brick-and-mortar sportsbooks, Lottery options, etc. Now that the act has been repealed, New Mexico can pass sports betting laws if they choose to.
The Federal Wire Act deals with the online facet of sports gambling. It blocks domestic USA online sportsbooks from taking any bets. The only domestic online sportsbooks are in Nevada. The final law, the Unlawful Internet Gambling Enforcement Act (UIGEA), is aimed at the financial side of gambling. It checks banks and other financial institutions and how they process Internet gambling transactions. These 3 laws regulate sports betting in America, but they only apply to domestic sports gambling. Offshore betting is legal if it is done through a legally sanctioned sportsbook. Offshore sportsbooks are outside US legal jurisdiction. There is actually no mention of offshore betting in any of these American gambling laws.
State Laws That Affect Sports Betting In New Mexico
New Mexico government has not passed any sort of laws deeming offshore betting illegal. They are part of the network of 48/50 states allowing offshore sports betting. NM residents are legally allowed to place wagers with offshore destinations as long as they have the necessary licensing and regulation in place. Offshore sportsbooks provide legal US sports betting along with multiple bonuses and promotional offers for New Mexicans. Since state laws allow residents to wager online, many residents will bet on American sports or sports from around the world. Some of the sports Americans can wager on through online sportsbooks are soccer, baseball, football, rugby, racing, cricket and many more.
Sportsbooks That Are Legally Licensed To Accept New Mexico Residents

Our team of online gambling experts has scoured the Internet to find the top-rated sportsbooks accepting New Mexico bettors. You can find the results of our search in the table below. Each one of these brands has been in the business for years and are highly regarded by industry insiders. They have been vetted by our team and put through a comprehensive screening process. We check for the presence of legal licensing and regulation, betting line/wagering type selection, a strong security profile, customer support and mobile/live betting. If you are looking for a Las Vegas-style experience with the convenience of betting on your own computer, smartphone or tablet, check out these offshore brands. You can browse them for yourself by clicking on the links in the table. Our industry professionals have also written detailed reviews for the brands listed below, click the link to learn more.

Sports Betting In Albuquerque, NM
While there is no major professional or college sports teams in Albuquerque, New Mexico. The University of New Mexico and New Mexico state have athletic programs, but they both play in lesser conferences. Still, you can bet on these teams through the sportsbooks listed in this guide. Albuquerque is the state's capital and home of the University of New Mexico where many of the states collegiate games are held. Residents have the option of betting on their favorite college team or professional team legally with the use of offshore sportsbooks.
Frequently Asked Questions About Sports Betting In New Mexico
How Does Mobile Betting Work?
Mobile betting works via web-based applications accessed with your device's browser feature. There is no app download required. The mobile platform is compatible with Apple, Android, Blackberry and Windows devices. You will find all the same betting lines, wagering types, etc. in the mobile sportsbooks. Responsive design technology is implemented to keep design and functionality consistent across different screen size dimensions. The user interface is simple to use. Most reputable sportsbooks feature bonuses exclusive to mobile users.
What Wagering Types Are There?
Bettors will find the standard point spread options, but there are also moneyline bets, totals, parlays (including pleasers and teasers), props and futures. Payout levels shift pending the wagering type you use.
Can I Have Accounts With Multiple Sportsbooks?
Yes. There are no rules or restrictions on how many sportsbooks you have accounts with. Most sportsbooks have consistent betting lines, but there can be slightly different bonuses and odds. Bettors can increase their accessibility by having accounts with different sportsbooks.
What Types Of Banking Options Are Available?
Transaction methods can be somewhat limited per the Unlawful Internet Gambling Enforcement Act, however, our recommended sportsbooks have accommodations for US bettors. The most common deposit methods are credit/debit cards, prepaid options, wire transfers and cryptocurrencies. Minimum and maximum deposit levels apply. Withdrawals are a little trickier. For example, you cannot receive your payouts back on your credit/debit card. We have found that the most common types are checks and cryptocurrencies. There are also minimum and maximum withdrawal levels, and additional fees may apply.
What Is Live Betting?
Live betting is an exciting component of sports gambling that allows bettors to place wagers during the course of a game or match. For example, you can place a wager during halftime on a football team to score a touchdown in the third quarter. Live betting has its own rules pending the sporting category you are in, so be sure to read the terms before placing any sort of live bet.